Betterment Checking and Cash Reserve Review: Not Just for Robo-Advisory Customers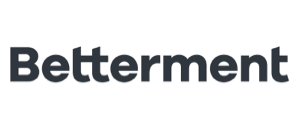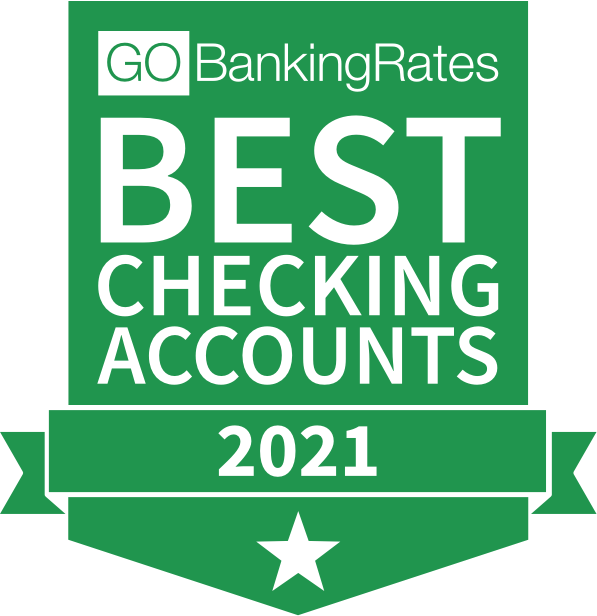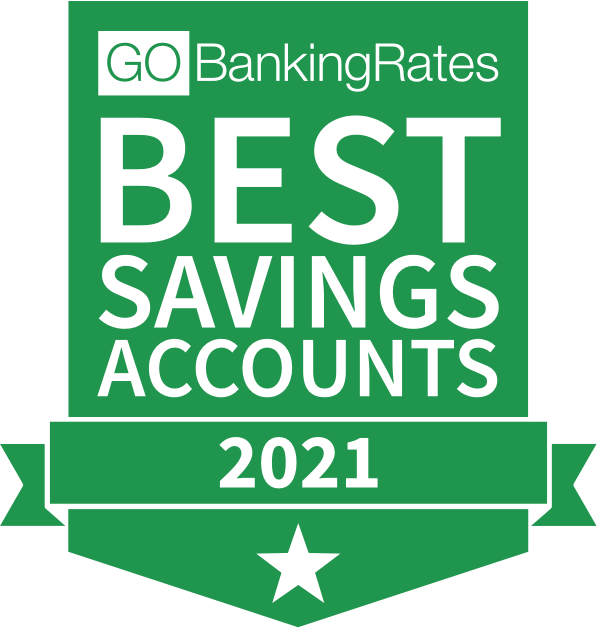 GOBankingRates Score
Our Take:
Betterment Checking & Cash Reserve are a solid one-two punch for investors looking to pay no fees while still earning an above-average APY. 
Mobile App
APYs
ATM and Foreign Transaction Fees
Account Minimums
How did we calculate this?
Pros
Relatively high APY for Cash Reserve

Easy transfers between accounts

No monthly fees

Reimbursement of ATM and foreign transaction fees

Cash-back rewards

No overdraft fees or minimum balances
About Betterment
Betterment is a financial technology company that brought its robo-advisory service to market in 2010. Since then, the company has expanded its product line based on the guiding principle that wealth management shouldn't be just for the wealthy.
In addition to its ever-expanding robo-advisory platform, Betterment now offers an alternative to a savings account — its Cash Reserve account — along with a no-fee checking account. While not a full-service institution, Betterment's limited account roster is among the best in the business, appearing on the GOBankingRates Best Checking Accounts 2021 and Best Savings Accounts 2021 lists.
Betterment Products
Betterment only offers two true banking products, its Checking and Cash Reserve accounts.
Product
Details
Savings Account   

Above-average yield

No fees

No minimums

High level of FDIC insurance

Checking Account 

No minimums

No fees

Unlimited global ATM fee reimbursements

No foreign transaction fees
Betterment Savings Accounts
Betterment's savings account, known as its Cash Reserve account, isn't technically a savings account. Betterment isn't a bank, so its savings account is properly referred to as a cash management account. Betterment does work with partner banks who actually hold customers' funds, which is why it can take one to two business days for money to be transferred from the Cash Reserve account to the Betterment checking account. This account was named one of GOBankingRates' Best Savings Accounts 2021. 
Features
Complementary account to Betterment checking

Unlimited money transfers

Spending analysis and guidance

Separate savings buckets available
Pros
$0 minimum

No monthly fees

Above-average 0.40% APY

Insured up to $1 million by the Federal Deposit Insurance Corp. 

Joint accounts available 
Cons
No instant access to cash, as transfers can take one to two business days.
Betterment Checking Accounts
The Betterment Checking account is the firm's only checking option. However, it is feature-rich, to the point that it made the cut of GOBankingRates' Best Checking Accounts 2021.
Features
Mobile-first checking account

No monthly fees

No overdraft fees

Cash-back rewards
Pros
Reimbursed ATM fees

No foreign transaction fees

No-cost cellphone insurance, up to $600 per claim with a $50 deductible

 
Cons
No interest 

No physical branches
Banking Experience
Betterment is not a bank, but it provides a bank-like experience with its Checking and Cash Reserve accounts. Here's how the firm rates relative to common banking evaluation metrics.
Customer Service
You can reach Betterment customer service at 718-400-6898. Customer service hours are 9 a.m. to 6 p.m. EST, Monday through Friday.
Physical Branch Locations
The Betterment Checking & Cash Reserve accounts are mobile-only. Betterment has no physical locations.
Mobile and Digital Experience
As an online-only financial institution, Betterment relies on the quality of its mobile app to provide its customers with a good banking experience. According to user reviews, the Betterment apps are top-notch, scoring 4 stars on Google Play and an impressive 4.8 stars on the App Store. 
Betterment's app incorporates all aspects of the firm's offerings, from checking and cash reserve accounts to investment accounts. The app was redesigned in 2019 to provide a more user-friendly experience. Features of the app now include:
A big-picture homepage, focusing on client goals, progress and the future

Easy-to-add personalized investment goals

Quick-access buttons for moving money in and out of accounts

Visualizations of investment performance
Betterment users can get similar features by logging into their accounts on the firm's website. 
How To Open an Account
You must open a Betterment account online, as the firm doesn't have any physical branches. The process begins by providing your email address. From there, you'll have to provide the same standard personal and financial information that you would as if you were opening an account at a bank. Namely, you'll have to provide your name and address, your Social Security number, and a form of government-issued ID, such as your driver's license or passport number. 
Key Information

Customer Service: 718-400-6898 

Routing Number: Customers must look in their own online or mobile accounts to find the Betterment routing number.

Bank Hours: See Betterment's Hours
Betterment Fees
Betterment is a champion when it comes to combating fees. Its Checking and Cash Reserve accounts don't have any of the fees you might find with a typical bank. Betterment doesn't have minimum balance requirements and doesn't charge monthly maintenance, overdraft or ATM fees. In fact, Betterment reimburses all ATM fees, domestic and international, even those charged by third-party operators. It even reimburses the 1% Visa foreign transaction fee worldwide.
Betterment vs. Competitors
Betterment has a limited reach but still competes with other credit unions and national banks. 
| Bank | Best For |
| --- | --- |
| Betterment Checking and Cash Reserve | Unlimited global ATM fee reimbursements |
| Wealthfront Cash Account | Checking and high-yield savings features in a single account |
| Aspiration Spend & Save | Top APY |
| SoFi Money | Promotions, FDIC insurance limits |
Betterment vs. Wealthfront Cash Reserve
Customers who prefer their checking and savings in a single account may prefer the Wealthfront Cash Reserve account. While Betterment separates its Checking account and Cash Reserve account, Wealthfront combines those accounts into a hybrid cash management account that pays a high APY and offers checking features.
Betterment offers global ATM fee reimbursement at any terminal in the world, whereas Wealthfront Cash Reserve only has access to 19,000 fee-free terminals. Betterment also currently pays a slightly higher APY than Wealthfront Cash Reserve.
Betterment vs. Aspiration Spend & Save
Aspiration Spend & Save has a high 1.00% APY on its Aspiration Plus account, much higher than what's currently offered by Betterment. Aspiration also pledges that deposits aren't used to fund fossil fuel production.
Betterment doesn't charge any fees for its Cash Reserve account, while the Aspiration Plus account requires either $12.50 per month if funded annually or $15 per month on the pay-as-you-go plan.
Betterment vs. SoFi Money
SoFi Money currently offers a $150 new account promotion if you sign up for direct deposit. SoFi Money also offers cash-back rewards with the SoFi debit card and $1.5 million in FDIC insurance.
Betterment Cash Reserve currently offers a higher APY than SoFi, in addition to unlimited global ATM fee rebates.
Final Take
Betterment's Checking and Cash Reserve accounts complement the firm's original investment advisory business. By offering these types of banking accounts, Betterment makes life easier for its investment clients. However, the features of the Checking and Cash Reserve accounts are solid enough to stand on their own.
Both the Checking and Cash Reserve accounts have no fees or minimums, and they each offer additional perks. The Checking account offers unlimited ATM and foreign transaction fee reimbursements across the globe, and the Cash Reserve account offers an above-average APY. Coupled with the lack of other fees, including overdraft fees, the Betterment Checking and Cash Reserve accounts have a lot to offer.
Editor's Favorite

Betterment's global reimbursement of ATM and foreign transaction fees are priceless, especially for world travelers. The whole Betterment ecosystem is devised around having no fees while still maintaining many features, making it an easy and convenient choice.
Betterment FAQ
Now that you know more about what Betterment offers, here are answers to some of the most commonly asked questions about its deposit accounts.
How does FDIC insurance work at Betterment?

As Betterment is not a bank, it is not FDIC-insured. However, Betterment works with partner banks that can provide this insurance. As soon as deposits arrive at these partner banks, customers are insured for up to $1 million for individual accounts and $2 million for joint accounts regarding Cash Reserve and the standard $250,000 FDIC insurance for Checking. 

Does Betterment have a monthly fee?

Betterment Checking and Cash Reserve accounts have no monthly fees. The investment side of the business does charge annual management fees. 

Does Betterment accept cash deposits?

As Betterment doesn't have any branches, it cannot currently accept cash deposits. 

What are Betterment's daily transaction limits?

Betterment's daily mobile deposit limit is $1,000. The daily debit card transaction limit is $2,500, and the daily ATM withdrawal limit is $500. Daily transfer limits are $25,000 per deposit and $10,000 per withdrawal. 

Does Betterment offer free money for signing up for an account?

Betterment doesn't currently offer any promotions for signing up for a Checking or Cash Reserve account. However, it does offer up to one year of free investment management if you sign up for the firm's robo-advisory platform with at least $250,000. Deposits of $15,000 to $99,999 earn one month free, while deposits of $100,000 to $249,999 earn six months of free management.
Rates are subject to change. Information on accounts is accurate as of Jan. 5, 2021.
This content is not provided by Betterment. Any opinions, analyses, reviews or recommendations expressed in this article are those of the author alone and have not been reviewed, approved or otherwise endorsed by Betterment.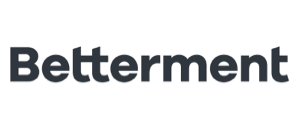 Take Advantage of our Best Offer(s)