How To Avoid Betterment Fees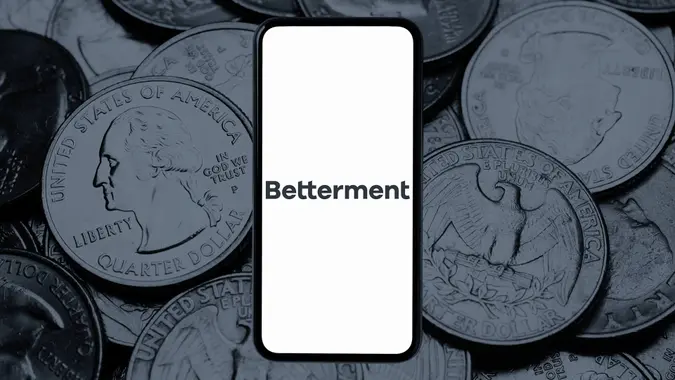 Betterment was one of the original robo-advisors, and it since has expanded into additional banking and investment services. As of now, Betterment has no provision to buy or sell individual securities, such as stocks or bonds, but it does offer access to investment advice via its stable of Certified Financial Planners.
Although Betterment is not the best option if you want to trade your own stocks, it can be a low-cost way to get a diversified portfolio that matches your investment objectives and risk tolerance. Plus, there is no Betterment account minimum for its entry-level Digital tier.
Here's a look at the pricing structure at Betterment, including any ancillary fees. To skip ahead to a particular section of interest, click on one of the following links:
Betterment Trade Commissions at a Glance
Betterment doesn't offer trading in individual securities, so there are no trade commissions. Here's a breakdown of the pricing options available for investing at Betterment.
| Feature | Minimum/Commission |
| --- | --- |
| Minimum Deposit | $10 |
| Digital Tier | 0.25% of assets annually |
| Premium Tier | 0.40% of assets annually |
What Are Betterment Stock Trading Fees?
Betterment doesn't offer any individual stock trades. The only available investments are through the robo-advisory platform.
Specific exchange-traded funds do comprise the various Betterment portfolios, but investors cannot buy or sell them individually. Allocations to each of the ETFs may be adjusted at the investor's discretion, but the entire Betterment investment system is based around a portfolio strategy, not individual transactions.
Thus, there are no Betterment trading fees.
| Security | Only Trades | Automated Phone Trades | Broker-Assisted Trades |
| --- | --- | --- | --- |
| Stocks | N/A | N/A | N/A |
| ETFs | N/A | N/A | N/A |
What Are Betterment Options Trade Fees?
As Betterment is strictly a robo-advisor, it does not offer individual options trades. There are no Betterment options fees.
| Security | Only Trades | Automated Phone Trades | Broker-Assisted Trades |
| --- | --- | --- | --- |
| Options | N/A | N/A | N/A |
What Are Betterment Mutual Fund Fees?
Betterment does not allow investors to buy or sell individual mutual funds via its robo-advisory platform.
| Security | Only Trades | Automated Phone Trades | Broker-Assisted Trades |
| --- | --- | --- | --- |
| Mutual Funds | N/A | N/A | N/A |
What Are Betterment Margin Rates?
Betterment does not offer margin accounts. All money invested in its portfolios must be paid for in full.
What Are Betterment's Other Fees?
Beyond the pricing for the two robo-advisory tiers, there aren't many fees attached to Betterment investment accounts. Specifically, there are no additional fees for trading, deposits, withdrawals, rebalancing, tax-loss harvesting or customer service.
For customers paying the 0.40% annually for the Premium tier, which also requires a Betterment minimum deposit of $100,000, Betterment offers free access to a roster of Certified Financial Planners for general guidance. These financial professionals can help you with advice on your investments both inside and out of Betterment, particularly during life changes such as the birth of a child, a wedding or your retirement.
For an additional $299 fee, Betterment allows investors to set up a one-time call with a licensed expert to develop a financial action plan. The specific packages offered with this service are:
Getting Started Package
Financial Checkup Package
Marriage Planning Package
College Planning Package
Retirement Planning Package
If that isn't enough, Betterment will pair you with a pre-vetted CFP professional for comprehensive financial planning outside of Betterment. Most of these advisors require a minimum investment of $100,000.
How Betterment Fees Compare With Other Brokerages
Betterment fees are comparable to its main competitors in the industry.
Most robo-advisors have few-to-no additional fees beyond the annual advisory fee, and the 0.25% Betterment charges for its Digital tier is the same as one of its main competitors, Wealthfront. But the Betterment minimum on this entry-level account is $0 vs. the $500 required by Wealthfront.
For a comprehensive comparison of the fees at popular online brokerages, check out GOBankingRates' comparison of brokerage fees.
Getting the Most Out of Your Betterment Account
Betterment charges either 0.25% or 0.40% annually for its robo-advisory services, and there's not really any way to avoid those fees. Beyond those basic service fees, there aren't many additional fees to speak of at Betterment.
You won't have to worry about account or trading fees, Betterment monthly minimum fees or any additional fees for services such as rebalancing or tax-loss harvesting. Betterment does offer some a la carte services for additional fees, such as $199 for contracting an outside investment professional, but overall, the annual investment management fee is essentially the only fee you'll have to worry about at Betterment.
With no Betterment minimum account balance and its low-cost investment options, this robo-advisor is still an industry leader.
Rates and fees are accurate as of June 10, 2022. All fees and rates are subject to change at the bank's discretion.
This content is not provided by Betterment. Any opinions, analyses, reviews or recommendations expressed in this article are those of the author alone and have not been reviewed, approved or otherwise endorsed by Betterment.
This article has been updated with additional reporting since its original publication. Julia Gordon also contributed to the reporting for this article.