10 Best Stock Brokers for 2023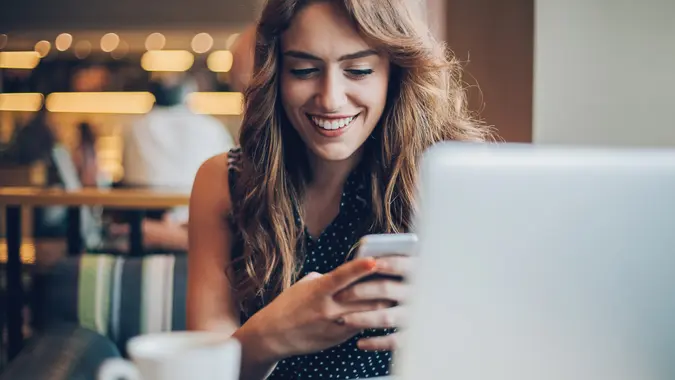 Petar Chernaev / Getty Images
If you want to invest, you will need a broker. But with so many options available, it can be challenging to choose one. The best stock brokers have a combination of low costs, broad product lines, good customer service and user-friendly interfaces. Keep reading to learn about the best stock brokers for 2023, including a look at costs, features and benefits. 
10 Best Stock Brokers
Here is a look at some of the best stock brokers for 2023.
Merrill Edge
E-Trade
Charles Schwab
Fidelity
TD Ameritrade
Interactive Brokers
Firstrade
TradeStation
Wells Fargo
Ally Invest
Merrill Edge
Merrill Edge is the online division of the full-service brokerage firm, Merrill Lynch. Like its parent company, it is a part of Bank of America. This online investment platform offers the type of top-notch execution you'd expect out of one of the biggest brokerage firms in the world. 
Merrill Edge offers unlimited, zero-commission trade on stocks, ETFs and options trades, all with no account or trade minimums. If you're a Bank of America Preferred Rewards member, you can use your Merrill Edge account balances to potentially bump you up a tier.
Merrill Edge accounts are self-directed. But you can still source financial education programs both online and through a financial advisor.
E-Trade
E-Trade's very name is synonymous with online trading, being one of the industry's pioneers. It's an easy-to-use, consumer-friendly site that extends those capabilities to its mobile apps.
Trading fees are equal to the lowest in the industry, at $0 for stocks and ETFs, and there are no account minimums or maintenance fees. Currently, you can get up to a $3,500 bonus with a qualifying deposit to E-Trade, although that will require $1.5 million. But deposits of at least $5,000 still qualify for a $50 bonus.
Charles Schwab
Charles Schwab's commissions are rock-bottom, right along with most of the online industry, at $0 per trade for stocks and ETFs. Schwab has an edge over some brokerages because of its successful automated investing platform. It also offers access to financial advisors.
Investors can take advantage of "Schwab slices," allowing them to buy fractional shares in notable S&P 500 companies for as little as $5.
Fidelity
Fidelity's very name is synonymous with mutual funds, and in recent years it has become one of the best online brokerages as well. Fidelity offers $0 commissions on stocks and ETFs, along with no account minimums. It also has a reputation for some of the best online research information for its investors.
Notably, Fidelity doesn't charge fees for having insufficient funds in your account, or even for transferring your account out of the firm. Unique on Wall Street, Fidelity also offers index mutual funds with an expense ratio of zero.
TD Ameritrade
As with most of its competitors, fees for online stock and ETF trades at TD Ameritrade are commission-free. There are also no account minimums or trade minimums.
The firm offers multiple trading platforms that customers can choose from. These range based on experience level and include its well-known thinkorswim professional-level platform.
Important to note that TD Ameritrade has been acquired by Charles Schwab, but the merger is not yet complete.
Interactive Brokers
Interactive Brokers got its name from offering high-level, advanced trading platforms for experienced traders. Although it was a holdout for a long time, Interactive Brokers switched to zero-commission trading of ETFs and stocks for U.S.-based traders in 2019. Account minimums for most accounts are $0, with no inactivity fees as well.
Beginners might be a bit overwhelmed with all of the advanced features Interactive Brokers offers. But for those seeking this type of high-level trading assistance, Interactive Brokers is a good option.
Firstrade
Firstrade is geared towards the smartphone-equipped, modern retail trader. There are no account minimums at Firstrade, and since its inception, it has charged no commission on stock or ETF trades. But the firm also offers commission-free trading on over 11,000 mutual funds and more than 30 popular cryptocurrencies.
Worth noting is that unlike many of its competitors, Firstrade doesn't just charge $0 for options trades, it also has no contract fees.
TradeStation
TradeStation offers a broad product line to investors with all levels of experience. In addition to commission-free trading on stocks and over 2,000 ETFs, TradeStation offers options, futures, crypto and futures options trading. These types of advanced trades are hard to find at some of its competitors.
Those looking to work with other brokers can still sign up for the TradeStation analytics program, which starts at $99 per month. This program offers an in-depth range of powerful trading tools.
Wells Fargo
Wells Fargo has more of a reputation as a traditional bank than a brokerage house, but that may be changing. Wells Fargo has online and mobile trading platforms that charge $0 commission for stock and ETF trades, with no minimum to open an account.
A big advantage is that you can seamlessly transition between your banking and brokerage accounts. This ease of access also comes with all of the comprehensive research, products and services that Wells Fargo has to offer.
Ally Invest
Ally Financial offers a wide range of online banking services, including checking and savings accounts, CDs and home mortgages. But on the investment side, Ally Invest offers $0 commission trading on stocks and numerous ETFs with no account minimums. It also charges no commission on options with just a $0.50 contract fee, lower than the $0.65 charged by most other brokers.
Ally offers charts and research for more advanced traders. For beginning investors — or those who simply want to hand over the management to professionals — it offers an automated investing option. This option comes with no annual fees, trading fees, advisory fees or rebalancing fees.
Final Take
Choosing the best brokerage account provider will depend on your investing goals and needs. As a general rule, you should look for brokers that offer low trading costs, a variety of investment options, low or no minimums to invest and easy access to advisors or other educational resources.
FAQ
Here are the answers to some of the most frequently asked questions regarding stock brokers.
Is it worth getting a stock broker?

If you are interested in trading stocks, ETFs or crypto, you will need a stock broker. Full-service brokers are the best option for beginners as they offer numerous features and services to educate and assist.

Which stock broker is best?

Here are 10 of the best stock brokers for 2023:

Merrill Edge
E-Trade
Charles Schwab
Fidelity
TD Ameritrade
Interactive Brokers
Firstrade
TradeStation
Wells Fargo
Ally Invest

How do stock brokers make money?

Brokers make money by charging fees on trading spreads, cash balances and margin accounts.

Which broker is best for beginners?

Some of the best brokers for beginners are:

Charles Schwab
E-Trade
TD Ameritrade
Ally Invest
Merrill Edge
Gabrielle Olya contributed to the reporting for this article.
Data is accurate as of April 24, 2023, and is subject to change.
GOBankingRates is a personal finance and consumer interest rate website and an online marketing company serving top-tier banks, credit unions and other financial services organizations. Some companies mentioned in this article might be clients of GOBankingRates, which serves more than 100 national, local and online financial institutions. Rankings and roundups are completely objective, and no institution, client or otherwise, paid for inclusion or specific placement. Any opinions, analyses, reviews or recommendations expressed in this article are those of the author alone and have not been reviewed, approved or otherwise endorsed by the companies included in the article. All fees and rates are subject to change at the issuers' discretion. Some interest rates might be short-term or promotional offers only, and it is possible additional terms and conditions must be met to obtain the interest rates listed. Rates and availability might vary by region. Verify terms and conditions before opening an account.
GOBankingRates bases its assessment of "best" and "top" products on the above-stated parameters to create a baseline for comparison. This assessment is an approximation of "best" and "top" designed to help consumers find products that might be appropriate for them. There could be other options available as well. Consumers should consider various options appropriate for their circumstances.