Chase Mortgage Review: Competitive Rates and a Generous Homebuyer Grant Program
GOBankingRates Score
Chase
Quick Take: Chase home lending products include a number of options for both purchase loans and refinance loans. In addition to standard conventional mortgages and mortgages backed by Veterans Affairs and the Federal Housing Administration, Chase has proprietary loan products and special features like first-time-homebuyer grants and on-time-closing guarantees.
Range of Loan Products
Interest Rates
Homebuyer Assistance Programs
Relationship Discounts
How did we calculate this?
Pros
Highly competitive mortgage rates
Generous homebuyer grant program
Robust selection of loans, including a propriety low-down-payment option
On-time closing guarantee
Cons
Relationship discount is difficult to qualify for
No USDA guaranteed loans
Chase Home Lending Program
Chase is the consumer and commercial banking arm of JPMorgan Chase, a financial institution with a 200-year history and $2.96 trillion in assets under management. As America's largest bank, Chase provides a full range of consumer financial services, including mortgage loans for your home purchase or refinance.
The Chase Home Lending program is designed to help would-be homeowners purchase a home and help current homeowners refinance into a loan that works better with their budget or lets them leverage their equity to consolidate debt or cover major expenses. Here are some program features you should know about if you're shopping for a mortgage loan.
Chase Housing Assistance Programs
Chase Homebuyer Grants provide non-VA or non-FHA loan borrowers in select areas with $2,500 toward the purchase of a primary home. As part of JPMorgan Chase's commitment to addressing racial inequities in housing, it doubles the grants for eligible buyers who purchase a home in one of the 6,700 neighborhoods Chase has identified as minority neighborhoods.
On-Time Closing Guarantee
Chase guarantees your loan will close by the date specified in your sales contract. If it doesn't, the bank will give you $5,000 after the loan does close.
Relationship Discounts
Chase bank customers can qualify for special perks when they take out a Chase mortgage. For example, you could qualify for a rate discount of as much as 0.50% based on your current or new deposit- and investment-account balances. However, you'll need balances totaling at least $500,000 to qualify for the smallest, 0.125% discount, and you'll have to add significant funds to qualify for the highest discount.
Good To Know

Chase is not accredited by the Better Business Bureau. However, the organization gives Chase an A- rating based on its complaint history with the BBB, the type of business it is and its time in business, the transparency of its business practices and other criteria. An A- indicates a score of 90 to 93.99 out of 100 possible points.
Chase Mortgage Loans for Homebuyers
Many factors come into play when you're selecting a mortgage loan. Interest rates are one, but you should also consider loan terms, whether to opt for a fixed rate or an adjustable one, your income and credit qualifications and your down payment amount. You will need a down payment unless you qualify for a VA loan — the only loan type Chase offers that allows 0% down.
Buyers with strong credit and a down payment of at least 3% (10% for jumbo loans) are likely best off with a conventional loan. For those with more modest income and/or less down payment money, Chase has several other options, some of which are eligible for a Chase Homebuyer Grant.
All Chase purchase loans come with the closing guarantee.
Conventional Loans
Conventional loans are loans that aren't backed by the VA, FHA or other government agencies. Chase offers both conforming and nonconforming conventional loans, with conforming loans being those that adhere to the lending standards established by Fannie Mae or Freddie Mac.
Although loan amount isn't the only feature that distinguishes conforming loans from nonconforming ones, it is the most common. The limit for a conforming loan is $647,200 in most U.S. counties. Loans for more than that are called jumbo loans, and they're typically more expensive and require higher down payments.
Chase conventional loans can have fixed rates or adjustable rates. Fixed-rate conforming loans are available in 15- or 30-year terms. Adjustable-rate options are 7/6-month, where the rate stays the same for seven months and readjusts every six months thereafter, and 5/6-month. Jumbo loans have fixed rates and 30-year terms. Chase offers an interest-only option, and you can borrow up to $9.5 million ($1 million for investment properties).
Chase DreaMaker Loan
The Chase DreaMaker loan is a 30-year fixed-rate loan for lower-income borrowers. The minimum down payment is 3%, but credit and income guidelines are flexible, making this a good choice for borrowers who don't qualify for a conventional loan and lack the funds for a larger down payment. The loan qualifies for the Chase Homebuyer Grant. What's more, you'll get an extra $500 for completing the education program Chase requires for DreaMaker borrowers and some first-time homeowners.
Chase Standard Agency Loan
The Chase Standard Agency loan is geared toward first-time homebuyers. You can put down as little as 3% — but only if at least one individual on the loan is a first-time buyer. To get a standard loan without a first-time buyer, you'll have to pay at least 5% down. This loan has no income limits and is eligible for the Chase Homebuyer Grant.
FHA Loan
FHA-backed loans appeal to many first-time homebuyers because they're easier to qualify for, thanks to looser credit and debt-to-income requirements than conventional loans have. Chase offers FHA loans with fixed rates and terms of 15, 20, 25 and 30 years.
The minimum down payment is 3.5% if your credit score is at least 580 and 10% if your score is 500 to 579.
One of the drawbacks of FHA loans is that you'll have to pay an upfront mortgage insurance premium at closing, and then annual premiums thereafter — typically divided among your monthly mortgage payments. You can discontinue the MIP after 11 years if you put at least 10% down. Otherwise, you'll pay mortgage insurance for the life of the loan.
VA Loan
If you're a veteran, active-duty service member or a member of the National Guard or Reserve — or a qualifying family member of one of these individuals — you can purchase with 0% down using a Chase VA loan. Terms range from 10 years to 30 years. There's no mortgage insurance requirement, but you will pay a one-time funding fee. The amount varies according to down payment and whether you've used your VA benefit before.
Chase Mortgage Refinance Loans
Chase has a number of options for refinancing your mortgage.
Conventional Refinance Loans
You have two options for refinancing with a conventional loan: a rate-and-term refinance and a cash-out refinance.
A rate-and-term refinance is a traditional refinance that replaces your current mortgage loan with one that has a shorter or longer term and/or a lower interest rate. It can also replace your fixed-rate loan with an adjustable-rate mortgage, or vice versa.
The DreaMaker loan is available for rate-and-term refinancing only.
Jumbo refinancing is subject to an 85% maximum loan-to-value ratio with no cash back.
Rather than simply pay off your current loan balance with a new loan, you can use a cash-out refinance to borrow more than you need to repay your current mortgage balance — assuming you have sufficient equity. The cash you take out can cover a major expense or consolidate high-interest debt.
FHA Refinancing
Chase gives you several options for FHA refinance loans. A simple refinance is a standard rate-and-term refi, where you replace your current FHA mortgage with one that has a lower interest rate or a different term, or you switch a fixed rate for an adjustable or vice versa.
A streamline refinance might be a little hard to qualify for, but it expedites the approval process by forgoing an appraisal, and in some cases, a credit check and income verification.
The FHA also has a cash-out refinance loan, and you don't have to have an FHA loan currently to qualify. It's similar to a conventional cash-out refinance, but keep in mind that you might have more fees than you would with a conventional refinance.
VA Refinancing
As with VA purchase loans, you must be a qualified service member or family member to use a VA refinance loan. If you currently have a VA mortgage, you can refinance into a lower-rate loan with an interest rate reduction refinance loan. You can also do a cash-out refinance to possibly reduce your rate and draw out some of your equity. Your current mortgage loan doesn't have to be a VA loan for you to qualify for a VA cash-out refi.
Chase Mortgage Loan Fees
Chase, like all lenders, charges fees for the services it provides. Here are some common ones:
Mortgage processing fee: Typically $500, charged when you lock in your rate
Mortgage origination fee: Usually 1% of loan amount
How Chase Compares to Competitors
Chase's main competitors are other banking giants like Bank of America, Wells Fargo and Citi®. All are comparable in terms of loan offerings. In addition, Citi and Bank of America offer credits similar to Chase's. Citi is currently promoting a $5,000 lender credit. Bank of America offers several grants, including an America's Home Grant worth up to $7,500 and a Down Payment Grant program offering 3% of the purchase price, up to $10,000.
Rates are an area where Chase shines. Its published annual percentage rate for a 30-year fixed-rate conventional loan is 5.222% as of July 26. Of the Big Four, only Wells Fargo's rate is lower, at 4.604%. Bank of America's current APR is 5.597% and Citi's is 5.546%.
Is a Chase Mortgage Loan Right for You?
Chase could be the right lender for you if you need help coming up with closing costs or a down payment. First-time buyers will find even more to like, thanks to a mortgage education program resulting in an extra $500 grant. But Chase loans aren't just geared toward borrowers who need a special loan program. Highly competitive rates make Chase a solid choice for anyone looking to purchase or refinance a home. High-net-worth borrowers can shave a half-point off their APR.
FAQ on Chase Mortgage Loans
With so many mortgage options out there — in terms of both the types of loans available and the number of lenders competing for your business — choosing the right one can be difficult. The answers to these frequently asked questions can help you decide whether a Chase mortgage loan might be right for you.
What is the minimum credit score for a conventional mortgage loan from Chase?

Chase doesn't have a specific minimum. Its credit decisions are based on a variety of criteria, including credit history, income, other debt, cash reserves, loan-to-value ratio and the amount requested.

What account management tools does Chase offer?

Chase mortgage customers have access to online tools that make it easy to make or schedule payments, review tax and insurance information and see details about their loan, home value and neighborhood real estate trends.

How do I get in touch with Chase customer service?

In addition to emailing Chase or visiting a branch, you can call 800-848-9136. Representatives are available from 8 a.m. to 8 p.m. ET Monday through Friday and from 9 a.m. to 6 p.m. Eastern on Saturdays.

Does Chase offer homeowner assistance?

Yes. Homeowners facing financial hardship can call 800-848-9380 for assistance. Representatives are available from 8 a.m. to 8 p.m. ET Monday through Friday and from 9 a.m. to 6 p.m. Eastern on Saturdays.

What other kinds of loans does Chase offer?

In addition to purchase and refinance mortgage loans, Chase offers auto loans and a My Chase Loan based on the available balance of your existing Chase credit card.

Is Chase offering a special promotion for new mortgage customers?

Chase is not currently running mortgage-loan promotions.
Data is accurate as of July 26, 2022, and is subject to change.
Editorial Note: This content is not provided by Chase. Any opinions, analyses, reviews, ratings or recommendations expressed in this article are those of the author alone and have not been reviewed, approved or otherwise endorsed by Chase.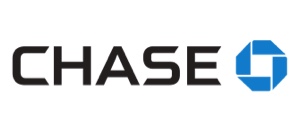 Take Advantage of our Best Offer(s)