Dosh Review 2023: Getting You the Most Back on Your Purchases
GOBankingRates Score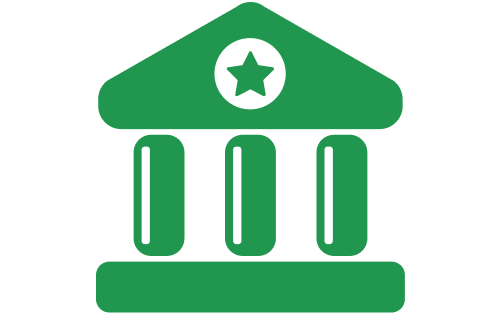 Quick Take:
Dosh is a
cash-back app
that offers rewards for shopping with select retailers. The main advantage of Dosh, compared to other cash-back apps, is that it provides automatic rewards for in-store shopping. You don't have to upload a receipt to earn cash back. However, "automatic" doesn't mean "instant"
–
it may take up to 90 days to verify your purchases. Dosh also doesn't offer cash back for cash purchases.
Earnings Potential
Fees
Ease of Use
Customer Service
How did we calculate this?
Pros
Rewards are applied automatically
Flexible payout options
Option to earn rewards for referrals
Works with national and local retailers
Cons
Can take up to 90 days to access automatic rewards
$5 maintenance fee for inactive accounts
No rewards for cash purchases
Dosh Overview
Dosh is a cash-back app that links to your debit or credit card to provide rewards for certain purchases. Like other cash-back apps, Dosh offers marketing for restaurants, shops and major brands by encouraging its users to shop there. One of the main appeals of Dosh is its rewards for hotels — you can browse and compare hotels with Dosh and earn up to 40% cash back on your stay.
Make Your Money Work For You
Another advantage of Dosh is its automatic rewards. Where other apps require you to upload a receipt, Dosh links to your card so it can automatically apply rewards when you spend with an eligible brand. This makes the process easier if you shop with your card, but means you can't earn rewards for cash purchases.
Key Features
Is Dosh really worth it? Here are a few key features that show how this cash-back app stands out compared to other options. 
Earnings Potential
The amount you'll earn from Dosh cash-back rewards depends on how much you spend and where you're shopping. You'll get the highest cash-back potential — up to 40% — when you book with Dosh's partnered hotel brands. To transfer your rewards to your bank, you'll need to earn at least $15.
Compared to other cash back apps, Dosh is partnered with more hotels, but fewer national brands. Some of its most popular partnered brands include: 
Fees
There is no fee to download the Dosh app and start earning rewards. However, you will be charged a maintenance fee of $4.99 per month if your account is inactive for at least 12 months. Dosh will take the fee from your current earnings, not your bank account.
Make Your Money Work For You
Ease of Use
The Dosh app is rated 4.7/5 stars on the App Store and 4.5/5 stars on Google Play. The interface is clear and easy to use. Dosh also boasts a quick and easy signup process.
However, it doesn't use a third-party app for card linking, which means you might have to manually enter your card information when you make your account. 
Customer Service
Dosh's customer service is only available through email. The website claims that a customer service representative should get back to you within 24 hours. However, several customer complaints on the App Store report dissatisfaction with customer service.
How Dosh Stands Out
Most cash-back apps offer rewards for grocery shopping, dining out and shopping with major retailers. Dosh stands out in that it also offers rewards for booking with its partnered hotels. There are over 600,000 hotels in Dosh's network, and you can find them through its travel portal.
Dosh also stands out for its simplicity. Other cash-back apps require extra steps, like downloading a browser extension or uploading receipts. Dosh allows you to link your credit card, so rewards on any qualifying purchase you make are automatically uploaded.
Make Your Money Work For You
Comparable Cash-Back App Options 
Dosh has its benefits, but it might not be right for everyone. If you like shopping online — especially with brand-name retailers — you might get more rewards from another option, like Rakuten or Swagbucks. 
Rakuten
Rakuten is a cash-back website and app that offers rewards for shopping with over 3,500 retailers. Compared to Dosh, Rakuten offers rewards for more major retailers. But to earn cash back, you have to shop online through the Rakuten website or browser extension.
Swagbucks
Swagbucks is a popular survey site that lets users earn points for shopping online. With Swagbucks, you'll earn SB points for every qualifying purchase. Those points can then be converted to PayPal cash or gift cards.
Swagbucks offers multiple ways to earn rewards — shopping, taking surveys, even watching videos or playing games — but you must do so through the Swagbucks website or app, while you can earn rewards just by using your credit or debit card with Dosh.
How To Get Started
There is no application to start using Dosh. To earn cash back, you simply download the app, receive a text message for confirmation and link a credit or debit card.
Make Your Money Work For You
Dosh is available to anyone over 18 in the U.S.
Who Dosh Is Best For
Dosh is best for someone who wants to earn cash back for in-store purchases without any extra steps. You might also benefit from using Dosh if you travel frequently and take advantage of its cash-back offers for hotels. 
Final Take
So, can you really earn free cash back with Dosh? Yes, but with a limited number of retailers. If you already shop with Dosh's partner retailers, or if you want to take advantage of its cash-back opportunities for hotel bookings, Dosh is definitely worth a shot. Just remember to cash out your rewards if you aren't using the account regularly, or you'll be charged a monthly maintenance fee after a year of inactivity.
FAQ
Here are some quick answers to common questions about Dosh.
Is Dosh trustworthy?

Dosh is a legitimate cash-back app that is safe to use. There is no fee to sign up, and any monthly maintenance fees will be charged from your existing account balance. The app does not store your card or personal information.

Is it safe to link a card to Dosh?

The Dosh app itself is safe to use. However, this app doesn't use a third-party authentication service, which could potentially put your card at risk if the app or website is hacked.

How much can you earn with Dosh?

Like any cash-back app, Dosh won't pay your bills. The amount you earn will depend on where you shop and how much you spend, but it is possible to earn an extra $15-$20 per month in cash-back rewards.

How does Dosh make money?

Each time a Dosh member makes a purchase from one of Dosh's partners, the partner gives Dosh a commission. Dosh passes some of that commission on to its members in the form of cash back, but it keeps a part of each commission to make money.
Make Your Money Work For You
Editorial Note: This content is not provided by any entity covered in this article. Any opinions, analyses, reviews, ratings or recommendations expressed in this article are those of the author alone and have not been reviewed, approved or otherwise endorsed by any entity named in this article.
Make Your Money Work For You