Hudson Valley Credit Union Review: Easy Checking and Flexible Products
GOBankingRates Score
Quick Take:
Hudson Valley Credit Union
ranks as a finalist in the GOBankingRates 
Best Credit Unions of 2023
survey for the wide r
ange of flexible banking products available to  members. Plus, there are no monthly fees and very few requirements to open and maintain your accounts.
Checking Accounts
Savings Accounts
Certificate Accounts
Banking Experience
How did we calculate this?
Pros
Wide range of consumer banking products, including loans and credit cards

No monthly maintenance fees

Low minimum balance requirements for accounts

Earn points from qualifying debit card purchases that can be redeemed for cash back, merchandise, travel, gift cards and more

Savings and certificate balances can be used as collateral for HVCU-secured loans
Cons
Higher APYs may be found elsewhere

Only available to residents, employees and select others in certain upstate New York counties
Hudson Valley Credit Union Overview
Originally founded in 1963 as IBM Poughkeepsie Employees Federal Credit Union, Hudson Valley Credit Union turns 60 years old in 2023. Today, HVCU is a community-based financial institution that serves multiple counties in New York.
The credit union prides itself on convenient services and affordable financial products to make each stage of its customers' financial lives easier. HVCU is one of the top credit unions in the GOBankingRates Best Banks of 2023 for its local feel, free and low-cost accounts and focus on serving the residents of New York State.
Key Features
Some of the features that make HVCU a standout credit union include its competitive rates and fees and its conveniences. Interest rates are better than the average brick-and-mortar bank. More important: Many of the fees that can eat away at any gains are low or nonexistent.  
Here's a closer look at some of HVCU's standout features.
Checking Accounts
HVCU offers two regular checking accounts. Classic Checking has no monthly maintenance fee and earns 0.02% annual percentage yield. You can make up to 12 free transactions at non-HVCU ATMs. You may, but are not required to, accept direct deposits into your account.
Premier checking offers a higher APY plus discounts on loan interest rates, a $350 mortgage origination-fee credit, bonus credit card rewards and unlimited free use of non-HVCU ATMs. This account has a $15 monthly maintenance fee, but HVCU will waive it when your combined average daily balance is $15,000 or more and you receive at least $1,000 (aggregate) in direct deposits into your primary account each month.
When you open a checking account with HVCU, you'll receive a free Visa rewards debit card and access to over 85,000 ATMs. Purchases made using the debit card can earn you points for the HCVU rewards program, which can be redeemed for cash, gift cards, travel, merchandise and more. You'll even receive free checks if you're age 65 or older.
A unique feature of HVCU checking accounts is Privilege Pay, which allows transactions to go through even if they'll overdraw your account by up to $500. The fee is the same as for overdrafts — $35 — but is worth it if an inadvertent overdraft otherwise would result in a late credit card, mortgage or rent payment.
HVCU also has a teen account for youths ages 13 to 17.
If all you need is a spending account without bells and whistles, you might consider a PaySmart account instead of a checking account. The minimum opening deposit is $25. You access your funds through fee-free HVCU ATMs and mobile, internet, text and telephone banking.
Savings Accounts
Once you open a free savings account — required for credit union membership — all it takes is a daily balance of $0.01 to keep your membership active. No minimum deposit is required to open the account and you'll earn an APY of . It's not the highest-earning savings account around; but, if you link a Hudson Valley Credit Union checking account, automatic transfers can protect you from overdrafts. Plus, you'll receive up to 15 free foreign ATM transactions as an added value.
HVCU offers several specialty savings accounts. The Mortgage Savings Account rewards you with up to $1,000 toward closing costs, when you save at least $100 per month.
Money Market Account
Money market accounts are savings accounts that also allow limited check writing and other debits and withdrawals. You can open an HVCU money market account for just $500 with no fees; as you're ready to save more, access HVCU's tiered money market accounts. APYs vary according to account balance.
Keep in mind that money market accounts allow for some flexibility but don't fully replace checking accounts. You'll be limited to six withdrawal transactions per month before you're hit with a penalty of $10 per excess withdrawal.
Certificate Accounts
HVCU offers certificates with small minimum deposits and flexible terms ranging from three to 60 months. Plus, you can sign up to receive a text or email alert when your certificate matures so you can decide whether to renew, invest more or choose a different term.
You can open a certificate through the online banking portal. There's a relatively small minimum deposit requirement of $500. The current APY ranges between and . Although the rates for the longer terms — especially 24 months and up — sound tempting, be sure you can afford to invest your funds for the full term. You won't be able to access this money in an emergency since the funds are locked away for the length of the term. You could face a penalty of 30 to 360 days of dividends earned if you withdraw early.
In addition to standard certificate accounts, HVCU offers a 12-month flex account with a $750 minimum opening deposit and individual retirement account and Coverdell certificates with no minimum deposit to open.
Banking Experience
You'll find that the overall banking experience is positive and convenient, with plenty of financial services available, including bank accounts, loans, credit cards and more. Plus, you can handle most of your banking through the online portal or mobile app, by calling customer service or by visiting a local branch. Here's more on what you can expect from banking with HVCU.
Customer Service
HVCU's customer service team is available from 8 a.m. to 7 p.m. ET during the week and 9 a.m. to 5 p.m. ET on Saturdays. In addition, live chat and secure email are available.
Accessibility and Branch Availability
The credit union has 21 branch locations in 21 cities in New York. Customers also can access over 85,000 free ATMs.
Mobile and Digital Experience
The HVCU mobile app is a convenient way to deposit checks and transfer money. Plus, you can sign up for free account monitoring and notifications to alert you of events like account balance changes and ATM withdrawals.
The HVCU app gets high marks from users, with a 4.8 rating on the App Store and a rating of 4.7 on Google Play.
How To Open an HVCU Account
You can open an account at HVCU online or at one of the branch locations. You'll need to open a primary savings account first before accessing any of HVCU's other account offerings.
You'll also need to provide one of the following forms of identification:
State driver's license
State ID
Passport
Permanent resident card
Employee authorization card
Once you're approved as a member, you'll need to complete a signature verification card for the credit union to keep on file.
Comparable Credit Union Options
Here is how Hudson Valley Credit Union compares to other credit unions.
Navy Federal Credit Union
Each credit union focuses on a particular group of customers. Hudson Valley membership is for area residents, employees, students and volunteers. Navy Federal Credit Union accepts military personnel and their family members. Both credit unions are military-friendly. HVCU also provides a variety of loans and financial assistance to active-duty military.
ESL Credit Union
Both credit unions offer premier checking accounts with waivable monthly fees. HCVU's fees are higher and harder to waive, but the account comes with valuable perks like loan discounts. ESL Credit Union, on the other hand, has a low $5 overdraft fee that could make it a better choice for some customers.
Final Take
Hudson Valley Credit Union is a great option for anyone looking for a more personalized banking service. The credit union has been around for 60 years and focuses on serving residents in New York.
You can access one of HVCU's 21 branch locations and gain access to over 85,000 ATMs located nationwide. Becoming an HVCU member is relatively easy, and there are few requirements for opening and maintaining your accounts. Best of all: There are no monthly maintenance fees for basic accounts.
FAQ
Here are answers to some commonly asked questions about Hudson Valley Credit Union.
What is HVCU?

HVCU is Hudson Valley Credit Union.

Why is Hudson Valley Credit Union no longer federal?

In May 2019, HVCU members voted to convert the credit union from a federal charter to a New York State charter. The change gives HVCU more flexibility to expand its service area.

Is Hudson Valley Credit Union FDIC-insured?

Whereas bank deposits are insured by the FDIC, credit union deposits are insured by the National Credit Union Administration. HVCU retained its NCUA membership when it converted to a state charter, so it still has the credit union version of FDIC insurance.

How long does it take for a check to clear Hudson Valley Credit Union?

The first $225 of your deposit is usually available immediately. The rest of the deposit is available the second business day following the day of your deposit.

What is Privilege Pay?

Privilege Pay allows members to avoid NSF fees. It's a form of overdraft protection designed to keep your checks and payment from being returned. Privilege Pay is not available for ATM transactions.

Are there deposit limits for mobile deposit?

HVCU allows you to deposit $10,000 per day and up to $30,000 over a rolling 30-day period.

What accounts can I open through internet banking?

Hudson Valley Credit Union makes it easy to open the most common bank accounts online. You can use internet banking to open savings, checking, money market and certificate accounts.

Does Hudson Valley Credit Union offer free money for signing up for an account?

When you sign up for an HVCU account, you'll be eligible for HVCU rewards. For every qualified Visa transaction you make, you can earn cash back and travel rewards.
Jamie Johnson contributed to the reporting for this article.
Editorial Note: This content is not provided by any entity covered in this article. Any opinions, analyses, reviews, ratings or recommendations expressed in this article are those of the author alone and have not been reviewed, approved or otherwise endorsed by any entity named in this article.
Methodology: To discover the Best Credit Unions, GOBankingRates looked exclusively at the 50 credit unions in terms of total asset size that had available published data. To determine rankings, GOBankingRates looked at the following factors: (1) total assets as sourced from the NCUA; (2) number of branch locations as sourced from the NCUA; (3) minimum deposit to open a checking account; (4) monthly checking fee ratio (percentage based on the minimum to avoid the fee compared to the monthly fee itself); (5) checking APY; (6) minimum to open a savings account; (7) minimum balance needed to achieve savings APY; (8) savings APY; (9) minimum to open a 12-month CD account; (10) 12-month CD APY; (11) 60-month CD APY; (12) customer service options offered (24/7 customer service and live chat with a human); (13) Bauer rating (out of 5 stars); (14) products/services offered (auto loans, mortgage loans, credit cards, investment services and insurance); and (15) the average mobile app rating between the Android and Apple app stores. All factors were then scored and combined, with the lowest score being best. Factors (1), (2) and (12) were weighted 0.5 times, and factor (14) was weighted 2 times. For all savings and checking account data, only the basic accounts/products offered at each institution were analyzed. 
Rates are subject to change; unless otherwise noted, rates are updated periodically. All other information on accounts is accurate as of Dec. 22, 2022.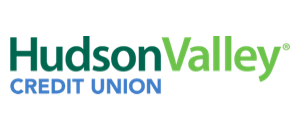 Take Advantage of our Best Offer(s)