Hudson Valley Credit Union Review: Free Accounts With Low-to-No Minimums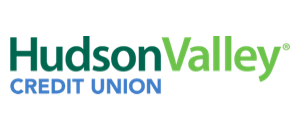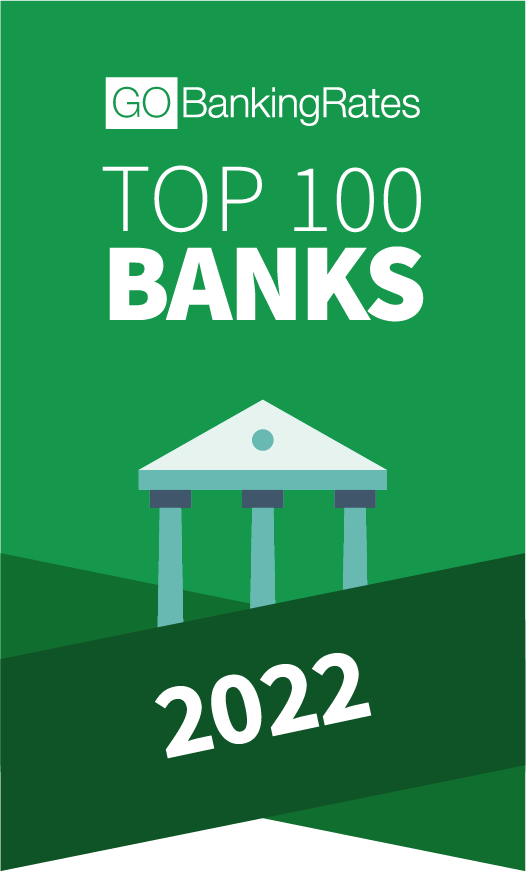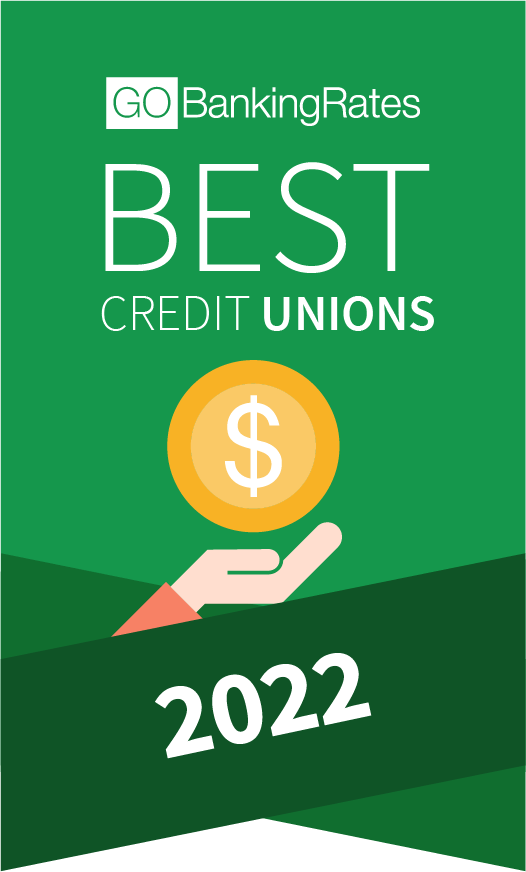 GOBankingRates Score
Quick Take:
Hudson Valley Credit Union ranks in the GOBankingRates Top 100 Banks and Best Credit Unions lists for the wide range of flexible banking products available to  members. Plus, there are no monthly fees and very few requirements to open and maintain your accounts.
Rates
Fees
Products
Banking Experience
How did we calculate this?
Pros
Wide range of consumer banking products to choose from such as accounts, loans and credit cards

No monthly maintenance fees

Low minimum balance requirements for opening or maintaining accounts

Earn points from qualifying debit card purchases that can be redeemed for cash back, merchandise, travel, gift cards and more

Savings and CD balances can be used as collateral for an HVCU-secured loan
Cons
Higher APYs may be found elsewhere

Only available to residents and employees in select upstate New York counties
About Hudson Valley Credit Union
Originally founded in 1963 as IBM Poughkeepsie Employees Federal Credit Union, Hudson Valley Credit Union is more than 50 years strong. Today, HVCU is a community-based financial institution that serves multiple counties in New York.
The credit union prides itself on convenient services and affordable financial products to make each stage of its customers' financial lives easier. HVCU is one of the top credit unions in the GOBankingRates study for its local feel, free and low-cost accounts and focus on serving the residents of New York.
HVCU Checking Account
When you open a checking account with HVCU, you'll receive a free Visa debit card and access to over 85,000 ATMs. Purchases made using the debit card can earn you points for the HCVU rewards program, which can be redeemed for cash, gift cards, travel, merchandise and more. There is no minimum balance required and HVCU doesn't charge any monthly fees. You'll even receive free checks annually for one of the lowest-cost checking accounts you'll find.
HVCU Savings Account
Once you open a free savings account, all it takes is a daily balance of $0.01 to maintain your HVCU membership. No minimum deposit is required to open the account and you'll earn an APY of 0%. It's not the highest-earning savings account around but if you link a Hudson Valley Credit Union checking account, automatic transfers can protect you from overdrafts. Plus, you'll receive up to 15 free foreign ATM transactions as an added value.
HVCU Money Market Account
Money market accounts allow you to blend bill payments and withdrawals with a savings vehicle. You can open an HVCU money market account for just $500 with no fees, and as you're ready to save more, access HVCU's tiered money market accounts. Accounts comes with APYs that range, depending on account balance.
Keep in mind that money market accounts allow for some flexibility but don't fully replace a checking account. You'll be limited to six withdrawal transactions per month before you're hit with a penalty of $10 per excess withdrawal.
HVCU CD Accounts
HVCU offers CDs with low minimum deposits and flexible terms ranging from three to 60 months. Plus, you can sign up to receive a text or email alert when your CD matures so you can decide whether to renew, invest more or choose a different term.
You can open a CD through the online banking portal. There's a relatively small minimum deposit requirement of $500. The current APY ranges between 0% to %. Although the rates for the longer term may sound tempting, be sure you can afford to invest your funds for the full term. You won't be able to access this money in an emergency since the funds are locked away for the length of the CD term. You could face a penalty of 30 to 360 days of dividends earned if you withdraw early.
Hudson Valley Credit Union Features
Some of the features that make HVCU a standout credit union include its competitive rates and fees as well as the bank's conveniences. Interest rates are better than the average brick-and-mortar bank. More importantly, many of the fees which can eat away at any gains are low or nonexistent. Free official checks are provided and accounts don't have monthly maintenance fees. 
You'll find that the overall banking experience is positive and convenient, with plenty of financial services available including bank accounts, loans, credit cards and more. Plus, you can handle most of your banking needs yourself through the online portal or mobile app, calling the customer service phone number or by visiting a local branch. 
HVCU Banking Experience
If you're looking for a combination of online and in-person banking, HVCU is a good option. Here's more info of what you can expect from banking with HVCU.
Customer Service
HVCU's customer service team is available from 8 a.m. to 7 p.m. EST during the week and on Saturdays from 9 a.m. to 5 p.m. EST. In addition, live chat and secure email is available.
Accessibility and Branch Availability
The credit union has 20 branch locations in 19 different cities across New York. Customers can also access over 85,000 free ATMs.
Mobile and Digital Experience
The HVCU mobile app is a convenient way to deposit checks and transfer money. Plus, you can sign up for free account monitoring and notifications to alert you of  events like account balance changes and ATM withdrawals.
The HVCU app gets high marks from users with a 4.8 rating on the App Store and a rating of 4.7 on Google Play.
How To Open an HVCU Account
You can open an account at HVCU online or at one of the branch locations. If you choose to open an account online, you'll need to open a primary savings account first before opening any other of HVCU's account offerings.
You'll also need to provide one of the following forms of identification:
State Driver's License
State Non-Driver's ID
Passport
Permanent Resident Card
Employee Authorization Card
Once you're approved as a member, you'll need to complete a signature verification card for the credit union to keep on file.
Fees
Although HVCU is known as a low-fee credit union, there are some charges to watch out for. 
Type
Amount
Monthly Maintenance Fees
None
Overdraft Fees
$34 from debit card, $5 from savings
Wire Transfer Fees
Outgoing: $25 domestic, $50 international
Incoming: $12.50
NSF Fee
$35
Hudson Valley Credit Union vs. Competitors
Wondering how Hudson Valley Credit Union compares to other credit unions? Here's an overview.
| Bank | Best For |
| --- | --- |
| Hudson Valley Credit Union | Variety of bank accounts with low to no fees |
| Navy Federal Credit Union | Credit union benefits designed for military personnel |
| ESL Credit Union | Banking services for Rochester-area residents |
Hudson Valley Credit Union vs. Navy Federal Credit Union
Each credit union focuses on a particular customer. Hudson Valley membership is for area residents and employees. Navy Federal Credit Union accepts military personnel and their family members. However, both credit unions are military-friendly. HVCU also provides a variety of loans and financial assistance to active-duty military.
Hudson Valley Credit Union vs. ESL Credit Union
Both credit unions offer financial services to residents and employees of specific New York counties. Rochester-area individuals can qualify to bank online with ESL Credit Union. However, many of ESL's services are reserved for educators. In comparison, all of HVCU's services are available to Hudson Valley residents and employees who qualify for membership, regardless of vocation.
Final Take
Hudson Valley Credit Union is a great option for anyone looking for a more personalized banking service. The credit union has been around for more than 50 years and focuses on serving residents in New York.
You can access one of HVCU's 20 branch locations and gain access to over 85,000 ATMs located nationwide. Becoming an HVCU member is relatively easy and there are few requirements for opening and maintaining your accounts. And best of all, there are no monthly maintenance fees.
FAQ
Here are answers to some commonly asked questions about Hudson Valley Credit Union.
What is Privilege Pay?

Privilege Pay allows members to avoid NSF fees. It's a form of overdraft protection designed to keep your checks and payment from being returned. Privilege Pay is not available for ATM transactions.

Are there deposit limits for mobile deposit?

HVCU allows you to deposit $10,000 per day and up to $30,000 over a rolling 30-day period.

What accounts can I open through internet banking?

Hudson Valley Credit Union makes it easy to open the most common bank accounts online. You can use internet banking to open savings, checking, money market and certificate accounts.

Does Hudson Valley Credit Union offer free money for signing up for an account?

When you sign up for an HVCU account, you'll be eligible for HVCU rewards. For every qualified Visa transaction you make, you can earn cash back and travel rewards.
Jamie Johnson contributed to the reporting for this article.
Rates are subject to change; unless otherwise noted, rates are updated periodically. All other information on accounts is accurate as of Aug. 23, 2022.
Editorial Note: This content is not provided by any entity covered in this article. Any opinions, analyses, reviews, ratings or recommendations expressed in this article are those of the author alone and have not been reviewed, approved or otherwise endorsed by any entity named in this article.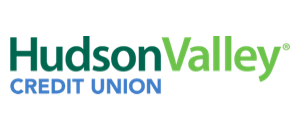 Take Advantage of our Best Offer(s)