Instacart Shopper Review: Is the Grocery Delivery Platform Worth It?
GOBankingRates Score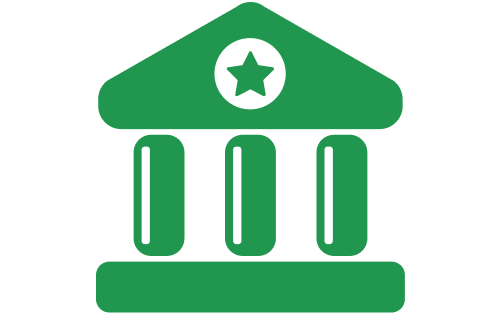 Quick Take: Instacart is a grocery delivery platform where full-service or in-store shoppers can earn money for each batch of groceries gathered and/or delivered.
Earning Potential
Features
Flexibility
Ease of Use
How did we calculate this?
Pros
Higher earning potential compared to other grocery delivery platforms
Easy-to-use app for Instacart shoppers
Availability in all 50 states and Canada
Cons
Orders can be sporadic depending on the region and demand.
Full-service shopping requires more effort, as you have to do both shopping and delivery.
Instacart Shopper Overview
Instacart is an online grocery service platform where customers can shop from Instacart partner stores and have groceries delivered or gathered for easy pickup. As an Instacart shopper, you earn money with every new order you complete.
Instacart shoppers can either be full-service shoppers or in-store shoppers. Full-service shoppers do the shopping on behalf of the customers and deliver their orders to their doorstep. On the other hand, in-store shoppers shop for the customers and prepare the orders for curbside pickup.
Make Your Money Work For You
Instacart is available in all 50 states in the United States and some cities in Canada.
Key Features
GOBankingRates' Instacart review gives the service a score of 4.3 out of 5 based on the following key features. If you're wondering whether Instacart is worth it for gig workers, it absolutely is.
Earning Potential
Earnings differ depending on whether you are a full-service shopper or an in-store shopper:
Full-service Instacart shoppers are paid per batch of orders. The pay is also based on the number and types of items, distance and time of delivery, and the overall effort involved. Full-service shoppers also get to keep 100% of their tips.
In-store Instacart shoppers have an hourly salary and can work up to 29 hours a week. The role involves assembling orders so customers can easily pick them up curbside or in-store.
According to Indeed, Instacart full-service delivery drivers earn an average of $24.37 per hour, while in-store personal shoppers earn an average of $21.15 per hour.
Features
The Instacart Shopper app is available for both Apple and Android mobile devices. On the app, you will see a dedicated pane for viewing upcoming orders and your payment history.
Make Your Money Work For You
Once you complete five batches of groceries, you can also cash out your earnings from the app after two hours. Daily and weekly options for cashing out earnings are also available.
The app allows you to communicate with customers directly, so you can provide updates on order status and ask questions about their preferences.
Additionally, the Instacart Shopper app has a safety feature that allows you to request assistance when you are in an emergency.
Flexibility
Full-service Instacart shoppers have the flexibility to pick and shop orders on their own schedule since there are no set shifts. You can also pick up extra hours during peak times and earn a higher pay rate.
However, orders may be inconsistent, and the hours may be unpredictable depending on the region. Your flexibility will be somewhat limited to times when there is sufficient customer demand.
Ease of Use
Some users report that the Instacart Shopper app's user interface can be improved by a more streamlined page on suggested replacements and by fixes for some frequent bugs in the system. Users also report that the app has heavy battery utilization, which can be inconvenient if you don't have a charger with you during your shift.
Make Your Money Work For You
The Instacart Shopper app is rated 4.8 on the Apple App Store and 4.3 on the Google Play Store, which means the apps have an average user rating of 4.55.
How Instacart Shopper Stands Out
Unlike DoorDash and Postmates, Instacart focuses on grocery delivery. Most other food-delivery apps are built for drivers to pick up food orders from restaurants.
Compared to other delivery service platforms, Instacart requires a more hands-on approach where shoppers function as personal shoppers for customers and deliver to their doorsteps.
Because of the level of effort required for the job, Instacart shoppers have a higher earning potential than most delivery drivers.
Comparable Options
For those wanting to explore other grocery delivery platforms, Postmates and Gopuff are close contenders to Instacart.
Postmates
Postmates is a delivery service owned by Uber, where customers can have their groceries, home essentials and restaurant food orders delivered to their homes.
To become a Postmates delivery driver, you'll sign up through Uber. Your orders will be managed within the Uber Driver app, which can also be used to accept delivery requests for Uber Eats.
Make Your Money Work For You
Gopuff
Gopuff is an online platform where customers can get groceries, food, home essentials and other retail products delivered to their doorstep.
Gopuff delivery partners earn a base pay for each delivery, plus tips and weekly bonuses. According to Indeed, the potential earnings for Gopuff is $14.82 per hour on average.
How To Apply
To apply as an Instacart shopper, you must meet the following requirements:
Be at least 18 years old
Have a valid Social Security number and a bank account
Have the ability to carry 50 pounds
Additionally, full-service shoppers must have a valid driver's license and consistent access to a vehicle that can accommodate large grocery loads.
After confirming that you meet the requirements, set up an account on the Instacart Shopper app and wait for approval. The time frame for approval may vary from a few minutes to a few weeks, depending on several factors, such as how long background checks take.
Who Instacart Shopper Is Best For
Instacart is an ideal choice for independent contractors who enjoy shopping and can carry heavy grocery loads. This can be a great part-time job for retirees, stay-at-home parents and college students, as you have the flexibility to choose your workload.
Make Your Money Work For You
However, work hours can vary, so it may not be as reliable if you need a consistent source of income.
Final Take
Instacart offers a platform for grocery shoppers and delivery drivers to earn money on the side, with a higher earning potential than other grocery delivery apps. However, it's essential to remember that your earnings will depend on how many orders you take and the size of the orders, so there's no guarantee of a steady income.
FAQ
What is the downside of Instacart?

According to some Instacart reviews on Indeed, order availability can be inconsistent based on your region and the current demand

. This can impact your ability to earn money and make your income variable.

Do Instacart shoppers make good money?

According to Indeed, Instacart full-service shoppers (delivery drivers) typically make between $12.25 and $36.75 per hour

. The average hourly rate for a full-service Instacart shopper is $24.37, and in-store personal shoppers earn an average of $21.15 per hour.

Is Instacart better than DoorDash?

Instacart shoppers earn more than DoorDash drivers per hour, on average, but DoorDash may have more available orders and, therefore, a higher overall earning potential. Instacart full-service shoppers earn an average hourly rate of $24.37

, while DoorDash delivery drivers earn an average of $16 per hour.

Is Instacart worth it as a side hustle?

Yes, Instacart can be a great side hustle for those looking to make extra income. It's a suitable choice for people who are comfortable with delivering groceries and don't mind irregular hours.
Make Your Money Work For You
Information is accurate as of April 27, 2023.
Editorial Note: This content is not provided by any entity covered in this article. Any opinions, analyses, reviews, ratings or recommendations expressed in this article are those of the author alone and have not been reviewed, approved or otherwise endorsed by any entity named in this article.