Milli Review: An App-Based Bank Built to Help You Reach Your Savings Goals
7 min Read
Brought to you by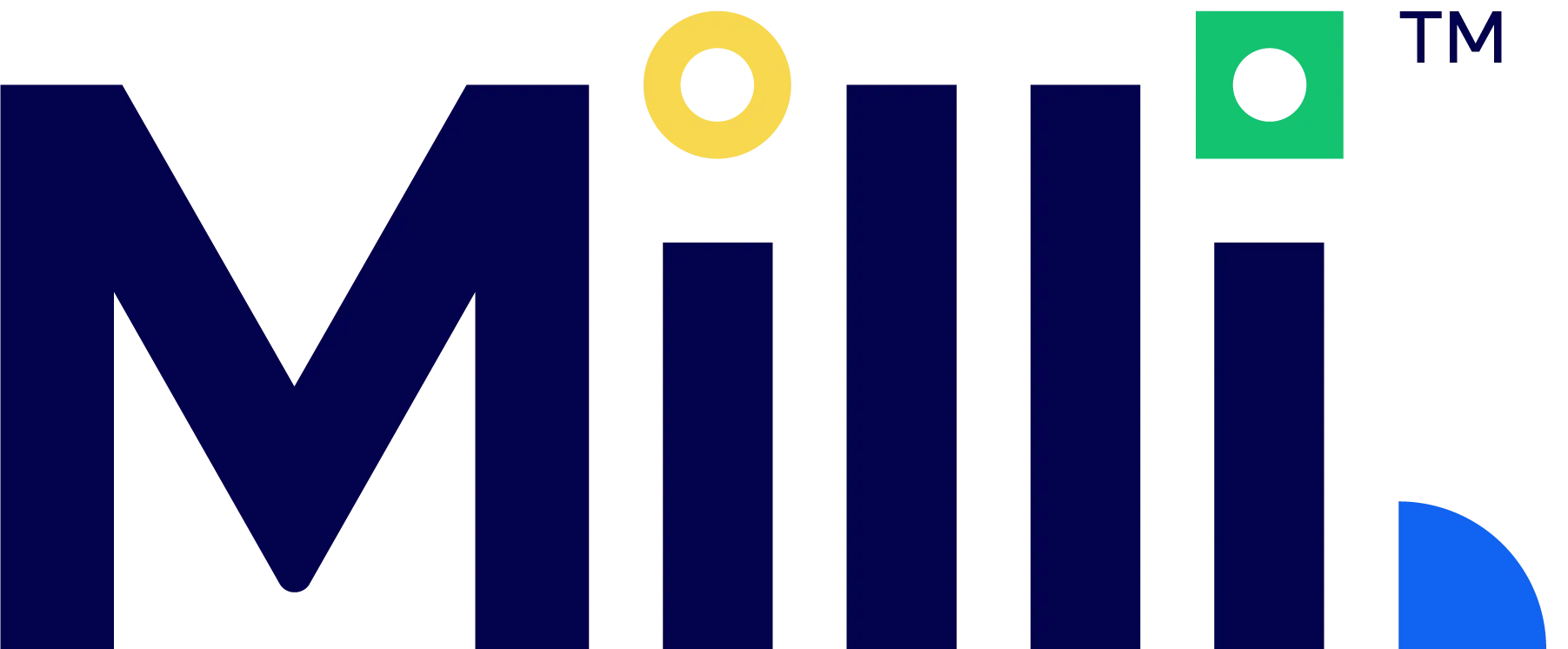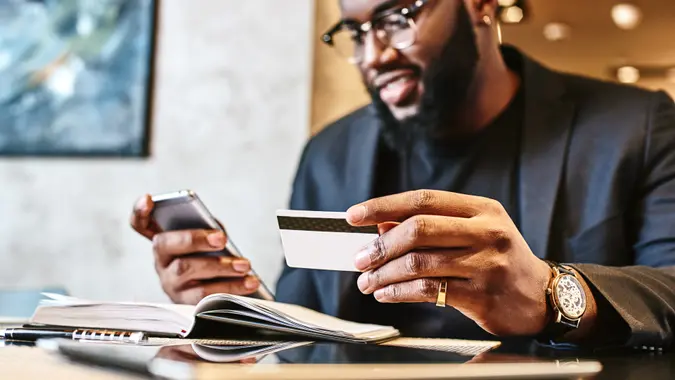 dima_sidelnikov / Getty Images/iStockphoto
For several reasons, saving can be hard. You need a complete picture of your spending habits so you can save regularly, plus you want to be positive your savings are in the right spot for them to grow as quickly as possible. But monitoring your spending and savings activity can often feel like a chore. The tedious task of reviewing monthly statements line by line is time consuming, and it doesn't paint a real-time picture of your spending and saving habits.
More and more people are looking for an easier way to keep track of their spending and saving on a daily basis. They want to set savings goals and view their progress. And of course, they wouldn't complain about a generous interest rate, either.
Designed with these things in mind, Milli is a mobile banking app that works to make saving fun so you can improve your long-term financial wellness.
How Milli Works
Milli is a mobile bank that aims to make saving money simple and help customers reach their savings goals faster. The app lets you build a customized savings plan so you can begin saving immediately. You can also take advantage of automated savings deposits and free financial blog tips to stay on track. Milli is a division of FNBO (First National Bank of Omaha) and is FDIC insured.
Make Your Money Work For You
Products
Milli offers a high-yield savings account with a very competitive rate, and it also equips customers with easy-to-use spending and savings tools within the app. You can link up to five bank accounts to fund your Milli savings account and then make automatic transfers.
Milli Savings
The annual percentage yield (APY) that Milli pays on its savings account and Jars is sure to catch the eye of those looking to earn higher returns on their savings, as it's well above the national average. The APY is current as of June 2023 and subject to change at any time.
Milli charges no monthly maintenance fees and has no minimum deposit requirement to open an account. Transferring funds in and out of this account is a very simple process that can be completed within the app. Because Milli is a mobile-only bank, you'll need a smartphone or tablet to open an account. Once you do, you'll have access to it 24/7.
Features
You'd expect a mobile banking app to provide a user-friendly experience, and Milli doesn't disappoint here. The clean design and intuitive setup make even a first-time user feel like they already know how to navigate the app and take advantage of the various spending and savings tools within it.
Make Your Money Work For You
The Milli app may remind some users of a fitness app, with challenges, goals and real-time progress that work to encourage you to hit your financial targets. Here's a look at some of the standout features.
Jars
Milli's Jars feature allows you to create separate buckets for different savings goals. For example, you might want to set up one Jar to save for an upcoming vacation, one Jar for an emergency fund and another Jar for school expenses. You can select a goal for each Jar and monitor your progress towards that goal. You can also set up "rules" within the app to help you automatically save money toward your Jars. For example, you can round up each time you make a purchase with your Milli debit card and direct the rounded-up sum to the Jar of your choice.
And remember, the money in each of your Jars earns Milli's competitive APY, helping you hit your goals faster.
Track Your Spending
The ability to track your spending in detail is an appealing feature of Milli's app. Your dashboard shows you how much you've spent so far that month, and it even breaks down your spending by category, merchant and more. (You can view all your purchases under $10 to see how they add up, too.) This real-time data can help you pinpoint where you can scale back your spending when necessary.
Make Your Money Work For You
Spending Challenges
Milli's Spending Challenges are just what they sound like — you can challenge yourself to cap your spending in various categories each month. As the month progresses, check in to see whether you're on track to hit your goal.
Debit Card and Virtual Card
When you open a Milli account, you'll be sent a physical debit card within 14 days. You can use this card to make purchases from your Milli account and to withdraw money from an ATM.
You can make surcharge-free withdrawals using the Milli debit card at any ATM in Allpoint ATM network. ATMs outside the Allpoint network may charge a fee for withdrawals made with your Milli debit card.
Milli's virtual card can be set up immediately after you open your account. This card allows you to make online purchases. The card is compatible with Apple Pay and Google Pay. The virtual card has a different card number than the physical debit card, so it can be a good backup option if you've lost your physical card.
Make Your Money Work For You
To begin using the card, you'll need to set up a PIN on the app. This can be done in the Spending tab.
After you set your PIN, you can add the Milli card to your phone's mobile wallet (e.g., Apple Pay, Samsung Pay, Google Pay). This can be done from your mobile wallet or pay app. Once you add money to your spending account you can start using the card.
Mobile App
The Milli app supports both iPhone (iOS 15.0 or later) and Android devices (Android OS 8.0 or later). Make sure your phone meets those specifications before attempting to download the Milli app.
Fees and Minimums
Milli charges no monthly maintenance fees and has no minimum deposit or balance requirement.
Customer Service
Customers can contact Milli's support team directly from the mobile app or via email at support@milli.bank.
How to Apply
To open a Milli savings account, start by downloading the app. After that, you can transfer money by linking a bank account. You have a couple of different options. For customers with FNBO accounts, here's the process:
On the Dashboard, click the blue card that says "Link a bank account"
Click on "Continue linking to FNBO"
Select the FNBO account that you'd like to link (you will need to know the last four digits of your FNBO account number)
Hit "Link account"
Make Your Money Work For You
To link to an external bank account, here's what you need to do:
On the Dashboard, click the blue card that says "Link a bank account"
Click on "Link to a different bank"
Click "Next"
Search for your bank in the search bar and follow the flow to complete account linking. Each bank does this part of the process a little differently.
To unlink an account, go to the dashboard tab and click "Linked account." Next, select the account you'd like to unlink and at the bottom of the screen, click "Unlink."
Who It's Best For
Milli is a great option for people who want an easy-to-use app that gives them more control over their day-to-day spending and savings habits. It will also appeal to those looking to earn higher yields on their money. Customers should be comfortable with digital banking, and should be OK with using other banks for services such as loans, credit cards and writing checks.
Potential Drawbacks
At this time, Milli doesn't allow you to write or deposit checks, and it doesn't offer a wide range of services or have a physical branch location. It is not a great fit for those who want to do all their banking with the same institution.
Make Your Money Work For You
The Bottom Line
Milli offers a high savings APY and an intuitive app with some very useful tools. As customers discover the spending and savings features in the app, many will likely get used to checking their dashboard regularly and keeping a closer eye on their financial habits. Because of its narrow focus and limited products, Milli works best as a complement to other banks' services.
More From GOBankingRates