PNC Bank Review: Options for Saving, Investing and More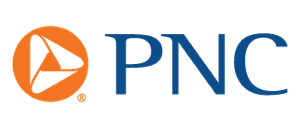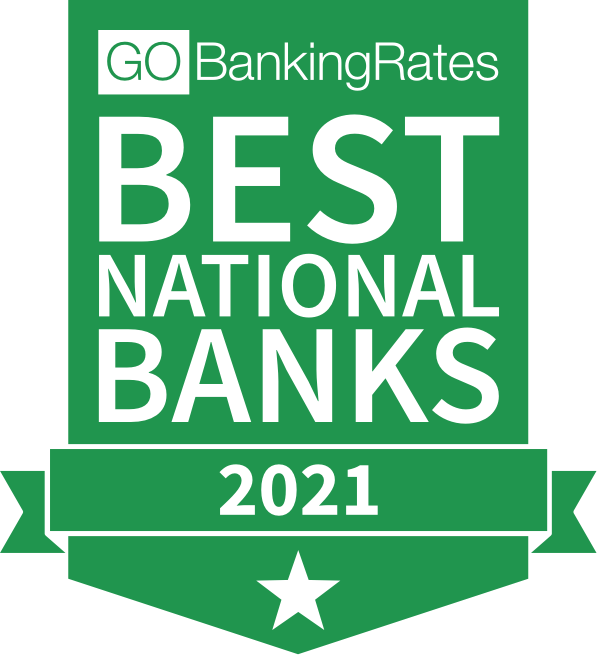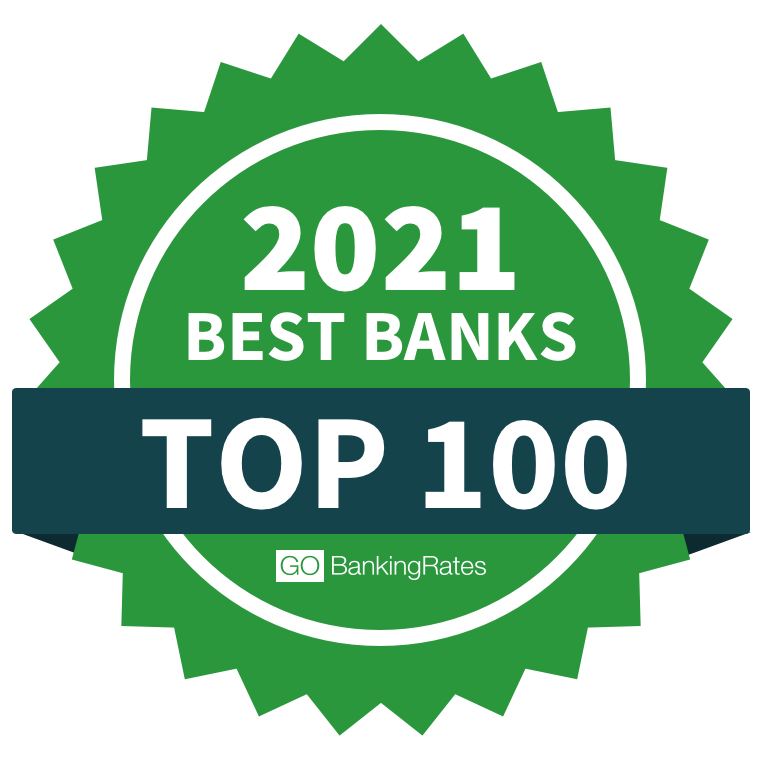 GOBankingRates Score
Our Take: PNC Bank takes an innovative approach to basic banking. It's doing this by combining a checking account, short term savings account and long term savings account into a single product called the Virtual Wallet Pro. It includes the ability to transfer from savings to checking to avoid overdrafts. Then the bank adds on robust digital tools, including account alerts and mobile deposit, and the result is a holistic approach to money management.
Product Options
Digital Experience
Cost Effectiveness
Interest Rates
How did we calculate this?
Pros
Linked checking and savings accounts for overdraft protection and automatic transfers.

No fees for Virtual Wallet checking and savings accounts with qualifying deposits.
No minimum balances for checking and high yield savings accounts.
Strong mobile app, rated 4.8 on App Store and 4.4 on Google Play.
Cons
Interest rates are relatively low.
Branches are concentrated in the East and Midwest.
About PNC Bank
PNC Bank offers a full suite of banking products so you can have all of your accounts at one bank. PNC Bank is part of PNC Financial Services Group, Inc. (NYSE:PNC), and it has branches in the Mid-Atlantic, Midwest and Southeast. PNC Bank had 2,256 branches according to its last SEC filing, but it plans to close nearly 280 of them in the next two years as it reduces its physical footprint and focuses on digital. In addition, GOBankingRates named PNC Bank one of the Best National Banks of 2021 in its annual Best Banks rankings.
PNC Banking Products
PNC Bank offers the standard suite of banking products — including checking, savings and certificates of deposit — as well as credit cards, mortgages, auto and personal loans and investment products, including high-net-worth wealth management. It also offers a product called Virtual Wallet Pro, which combines checking (called "Spend"), short term savings (called "Reserve") and long term savings (called "Growth"). The basic Virtual Wallet serves as a standalone checking account with optional Reserve and Growth add-ons.
PNC Bank Checking Account
PNC Bank offers Virtual Wallet and Virtual Wallet Pro. Virtual Wallet is a stand-alone checking account. Virtual Wallet Pro is a combined checking and savings account that includes overdraft protection. It's a way to look at your money holistically. Through Feb. 1, 2021 PNC is offering an account-opening bonus of up to $200 or $400. There is also a Virtual Wallet Student account.
Features
Pros
GOBankingRates ranked it one of the Best Checking Accounts of 2021.
No monthly maintenance fees with qualifying deposits
Up to $200 or $400 account opening bonus
Growth savings account earns interest
Spend account earns interest with Virtual Wallet With Performance Spend and Virtual Wallet With Performance Select accounts
Cons
Reserve accounts do not earn interest.
The Virtual Wallet standalone checking account does not earn interest.
PNC Bank Savings Account
PNC Bank offers a high-yield savings account that is currently paying 0.50% annual percentage yield. This is a higher rate than the bank offers for its money market or CD accounts.
Features
No monthly service charge
No minimum balance
Unlimited deposits and transfers into account
Pros
Cost effective
Higher-than-average interest rate
Cons
Not available in all areas
PNC Bank Money Market Account
PNC Bank's money market account has a standard rate of 0.02% APY. If you also have a PNC checking account with direct deposit or other qualifiers and your money market balance is over $100,000, the rate reaches 0.10% APY.
Features
Earn interest with a balance as low as $1
Unlimited deposits
Automatic transfers available
Pros
GOBankingRates ranked it one of the Best Money Market Accounts of 2021.
Higher rates for higher balances when combined with a checking account.
Savings tools show to show possible earnings
Cons
PNC Bank CD Account
PNC Bank offers CDs for terms ranging from one month to ten years. There is a minimum deposit of $1,000 to open a CD account.
Pros
You earn a fixed interest rate for the term of the CD, so you know exactly what your return will be.
Fixed terms lock in your interest rate for the term of the CD.
The Federal Deposit Insurance Corp. insures CDs up to $250,000 per depositor.
Cons
Interest rates top out at 0.05% APR with a balance of $25,000 and up.
Banking Experience
The PNC Bank experience is moving toward a more virtual one, but it provides the tools to help you get there. With the bank expecting to have fewer than 2,000 branches by the end of next year, concentrated in the eastern half of the country, you'll want to be comfortable doing your banking online or on your phone. But if you're not, the PNC Bank website includes helpful videos to show you how.
Technology
PNC offers online banking and mobile banking. The mobile app is robust, with money management tools that help you stay on top of your accounts and know where your money is going. On the website, there are videos that walk you through how to use the mobile app, deposit a check, set up account alerts and perform other tasks.
Ways To Make a Deposit
To make a deposit into your PNC Bank account:
Walk into a branch and make your deposit with a teller.
Go to a PNC Bank ATM.
Use mobile deposit for checks only. To learn how, there's a handy video on the website.
Key Information

Customer Service Hours: Monday-Friday, 7:00 a.m.-10:00 p.m. EST; Saturday-Sunday, 8:00 a.m.- 5:00 p.m. EST

Customer Service Number: 888-PNC-BANK (888-762-2265)

Routing Numbers: See Routing Numbers By State

Promotions: Newest PNC Bank Promos and Bonuses

Bank Hours: See PNC Bank's Hours

Login: PNC Bank Login Help
PNC Bank Fees
Every bank charges fees, and PNC Bank is no exception to this rule. You can avoid monthly maintenance fees on most accounts by setting up qualifying deposits. Their other fees are pretty much in line with what most other banks charge. Here are some examples:
| Fee | Amount |
| --- | --- |
| Overdraft Fee | $36 |
| Outgoing Domestic Wire Transfer | $30 |
| Express Funds (immediate availability of approved checks) | $2.00 or 2% of the check amount |
| Cashier's Check | $10 |
PNC Bank vs. Competitors
When considering which bank to use for checking, savings and other accounts, you'll want to see how each one stacks up to the competition. Here are some other banks you may be considering, and where each one shines.
| Bank | Key Feature |
| --- | --- |
| PNC Bank | Holistic money management |
| Chase | Breadth of products |
| Bank of America | Branch and ATM availability |
| Truist | Banking experience |
PNC Bank focuses on holistic money management and making sure that all your accounts work together to help you achieve your financial goals. If this is important to you, PNC bank may be the place for you to park your assets. But competing banks have strong points, too. Here's a more detailed comparison:
PNC Bank vs. Chase Bank
Chase has a broad range of products, with even more options than PNC Bank. But PNC does a better job of making those products work together to provide a comprehensive plan for your finances.
PNC Bank vs. Bank of America
Bank of America has branches and ATMs across the country, so if you need to bank in person in various locations, BofA has you covered. PNC, on the other hand, provides more personalized services, especially when you have multiple accounts.
PNC Bank vs. Truist
Truist is a result of the merger between BB&T and SunTrust, so it offers a wide assortment of products and services. PNC Bank offers better technology, however, since Truist doesn't yet have a mobile app or other technology, and won't until the merger is complete.
Final Take
PNC Bank is a full-service bank that can provide most, if not all, of the financial services most people need. If you live in one of the states where PNC has branches, or you don't mind doing your banking virtually, PNC Bank is a solid choice. You can find higher rates for money market accounts and CDs, but the savings account interest rate is impressive. And the lack of minimums and monthly service fees (with qualifying deposits) makes PNC Bank a cost-effective choice.
Editor's Favorite

The Virtual Wallet Pro account is a game-changer, especially for those new to money management. Making savings a regular financial habit is easy with automatic transfers. And the account alerts can tell you when your balance is likely to get low. Students can get started with an account that's just for them.
FAQ
Although the basic idea behind a checking account can be simple to understand, there are still many common questions surrounding them, in part because there are so many different kinds. Here are the answers to some of the most frequently asked questions regarding checking accounts.
What does PNC stand for?

The PNC in PNC Bank stands for Pittsburgh National Corporation.

What is the monthly fee for PNC Bank?

The monthly service charge for a PNC Bank standard checking account is $7. If you have a $500 minimum balance, or deposit $500 or more in a statement period, the fee will be waived.

How long does it take for a check to clear for PNC Bank?

If the check is drawn on a PNC Bank account, the bank will cash it for you. It will charge you 2% of the amount of the check, with a minimum charge of $2.

Can I cash a check at PNC Bank without an account?

Yes. Currently the bank is offering a $50 bonus for opening a Virtual Wallet account, a $200 bonus for opening a Virtual Wallet With Performance Spend and a $400 bonus for opening a Virtual Wallet With Performance Select account (and if you live in a state with a PNC branc). These offers may not be available in all locations. The customer must establish qualifying direct deposits to the Spend account to earn a bonus.
Jared Nigro contributed to the reporting for this article.
Rates are subject to change; unless otherwise noted, rates are updated periodically. All other information on accounts is accurate as of Dec. 1, 2020.
This content is not provided by PNC Bank. Any opinions, analyses, reviews or recommendations expressed in this article are those of the author alone and have not been reviewed, approved or otherwise endorsed by PNC Bank.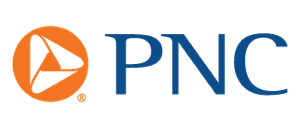 Take Advantage of our Best Offer(s)