PNC Bank Review 2022: Is It the Right Bank for You?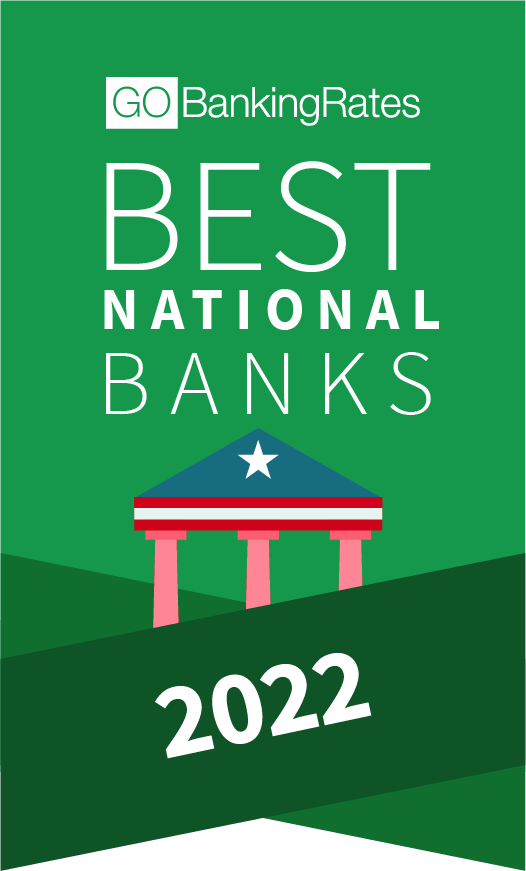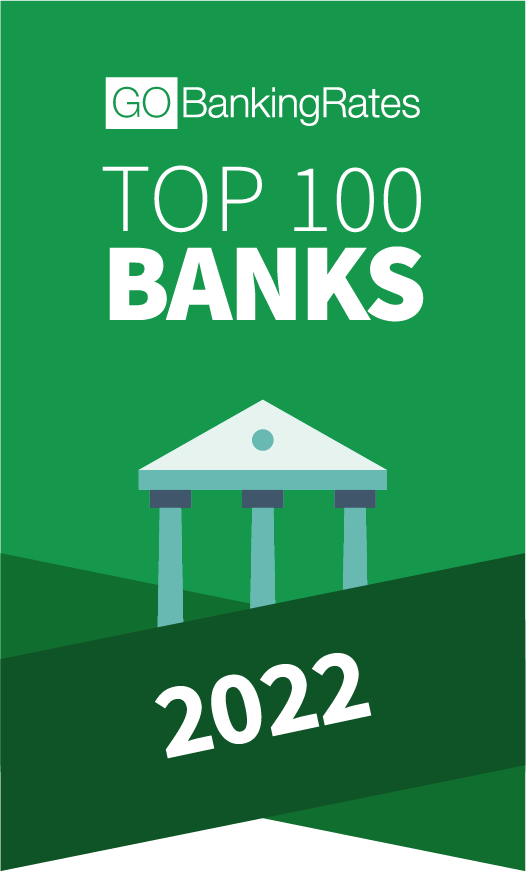 GOBankingRates Score
Quick Take:
With all the banking options available today, there's no reason not to take your business to a bank that can most closely meet your financial needs. PNC Bank, National Association is a full-service bank with 2,600 branches and 9,000 ATMs across 19 states. The bank also offers a host of online banking tools and services for customer convenience. PNC Bank made several of GoBankingRates' Best of 2022 lists, including
Best Checking Accounts
for its Virtual Wallet,
Best Money Market Accounts
for its Premiere Money Market Account,
Best National Banks
and
Top 100 Banks
, where it came in at number 43. The following PNC Bank review of the financial institution's key features explains why it ranks high.
APYs
Benefits
Products
Customer Service
How did we calculate this?
Pros
Variety of management and planning tools
Linked checking and savings accounts for overdraft protection and automatic transfers
No fees for Virtual Wallet checking and savings accounts with qualifying deposits
No minimum balances for checking and high yield savings accounts
Options to waive monthly deposit account fees
Earn bonus cash when you open and use a PNC Virtual Wallet product
Opportunities to boost interest rates with PNC's relationship rate
Cons
Less competitive deposit account interest rates
Higher fee structure than some other banks
Limited PNC Bank locations
PNC Bank Overview
PNC Bank has been operating for 160 years. It has $367 billion in assets and serves 12 million customers across the Mid-Atlantic, Midwest, Southwest and Southeast. The bank offers a full suite of banking and lending products for consumers and businesses. 
However, its digital presence is just as solid as its traditional banking model. The PNC mobile app lets you do all your banking on your phone, if that's how you prefer to do it. You can deposit checks, check your balance, transfer funds, send money with Zelle and get cash back on debit card purchases with PNC Purchase Payback.
Key Features
PNC Bank provides one-stop shopping for banking, including checking, savings and money market accounts, plus credit cards, mortgages, auto loans, student loans and more. The following reviews of the top key features look closer.
APYs
PNC Bank's interest rates aren't its top feature, but the financial institution does offer some interest on your deposits. Virtual Wallet and savings accounts earn % APY. However, higher relationship rates are available. Money market accounts offer better rates, starting at % and increasing with a higher balance or relationship rate. CDs earn % for balances between $1,000 and $24,999.99, with a lower rate below $1,000 and higher at $25,000 or more.
Benefits
You can waive the monthly statement fees on PNC Bank's checking accounts if you're 62 or older or with a minimum of $500 in direct deposits or as a monthly balance minimum.
The PNC mobile app offers a Low Cash Mode feature, which notifies you when your balance is low, and gives you options for how to handle it.
If you overdraw your account, you'll have 24 hours to bring your account at least to zero before overdraft fees are charged. If you have multiple items that, combined, will bring your account negative, you can choose which ones you want paid and which ones you want returned.
Products
The following accounts are among PNC Bank's most popular.
Checking Accounts
PNC Bank's Virtual Wallet was named a GoBankingRates Best Checking Account for 2022. PNC Bank combines each customers' accounts into a "virtual wallet." The basis of this wallet is Spend, which is the checking account.
There are three levels: Spend, Performance Spend and Performance Select. Each of these accounts has an option for waiving the monthly service charge if certain requirements are met.
For Spend, you must have a $500 monthly direct deposit into your Spend account, have a monthly balance of at least $500 in Spend + Reserve or be over age 62. If you don't meet one of these requirements, your monthly service charge is $7.
For Performance Spend, you must have at least $2,000 direct deposited monthly– or $1,000 for WorkPlace Banking or Military Banking customers — or $2,000 in Spend + Reserve, or $10,000 total in PNC deposit accounts. If not, you'll pay $15 a month.
Your Performance Select account will cost you $25 per month unless you have at least $5,000 in monthly direct deposits, a $5,000 monthly balance in Spend + Reserve or a combined $25,000 in all PNC accounts, including investment accounts.
Each of these accounts includes free access to PNC's network of over 18,000 ATMs, plus reimbursement of other banks ATM fees, up to $5 per statement period for Spend, up to $10 for Performance Spend and up to $20 for Performance Select.
You also get overdraft protection from your Reserve or Growth account. These accounts also include Low Cash Mode, which notifies you if you're about to overdraw your account.
Savings Accounts
You can add a Reserve or Growth account to your Virtual Wallet for savings. Reserve is intended for short-term savings for an upcoming event or bill. Growth is intended to be for longer term savings for a specific larger goal.
Reserve and Growth accounts start at % APY but may be higher, depending on which type of Spend account you have and whether you qualify for Relationship Rates, which involve minimum balances and/or direct deposits. But if you open a Virtual Wallet Checking Pro account — which includes Reserve, Growth and Spend accounts — then you qualify for a competitive 0% APY.
Money Market Account
PNC Bank offers a Premier Money Market Account that is also part of your Virtual Wallet. Interest rates depend on your balance, the type of checking account you have and whether your qualify for Relationship Rates.
If you have a Performance Select Checking account and qualify for Relationship Rates, your money market account will earn % APY on balances up to $999,999.99.
If you have a Performance Checking Account and qualify for Relationship Rates, your money market account will earn % APY if your balance is under $1,000,000.
Standard money market rates are % for balances of any size.
To qualify for Relationship Rates, you must have a linked checking account or Virtual Wallet, and make one of these qualifying transactions:
5 or more point-of-sale transactions from your checking account using your linked PNC debit or credit card.
$2,000 or more — $1,000 for WorkPlace or Military banking customers — in direct deposits in your Virtual Wallet Performance Spend or linked checking account or $5,000 in direct deposits in your Virtual Wallet Performance Select Spend or linked Performance Select Checking account.
If you meet the qualifications for Relationship Rates from the prior month, you'll get that rate the next month. Any time you do not qualify, your rate drops to the Standard rate the next month.
PNC Bank's Premier Money Market Account was rated a GoBankingRates Best Money Market Account for 2022.
Customer Service
Banking doesn't mean you have to only visit your local branch. You can bank with PNC in a few ways:
Call 1-888-PNC-Bank
Visit the Customer Service Center for more options
Go online and visit the Secure Message Center
Through the mobile app
Tweet @PNCBank_Help
How PNC Bank Stands Out
PNC offers several tiers of Virtual Wallet, including the basic and student versions, Virtual Wallet with Performance Spend and Virtual Wallet with Performance Select.  With each option, customers get a primary checking account, an interest-bearing checking account and a long-term savings account. 
The Virtual Wallet options offer an array of tools to help you manage your funds — but they may not be for you if you don't like digital banking. Performance Select Checking is an option for customers who can maintain a combined average monthly balance of at least $5,000 in this account and up to eight eligible linked PNC accounts to avoid the monthly service charge.
PNC Bank vs. Competitors
Here is how PNC Bank compares to its competitors.
PNC Bank vs. Wells Fargo
PNC Bank is a regional bank with branches concentrated in 19 states. Wells Fargo has a larger network of local branches with over 4,900 locations across the U.S.
In addition, Wells Fargo has more accounts available to fit your personal needs. 
PNC Bank vs. M&T Bank
PNC Bank and M&T Bank can both be considered regional banks with a big presence on the East Coast. PNC has more branches at 2,600 compared to M&T Bank's 700.
When it comes to interest, M&T and PNC Bank offer similar rates. However, M&T Bank offers higher interest for its CDs.
How To Apply
The easiest way to open an account with PNC Bank is online. Start by choosing the Virtual Wallet level. Once you've decided, choose Apply Online and enter your personal details such as name, date of birth and Social Security number.
To fund the account, make sure you have an existing bank account number and routing number to make a transfer.
Who PNC Bank is Best For
PNC Bank is best for people who live in select Midwest, Northeast or Southern states where brick-and-mortar branches are located.
Besides its regional bank status, anyone interested in "bundling" multiple bank accounts to receive added benefits, such as relationship rates and fewer overdraft fees, will appreciate banking with PNC.
Final Take
If you live in one of the areas served by PNC Bank, or if you want to bank online only, it's a solid choice. The breadth of product offerings and the advanced technology make it worthy of consideration if you're in the market for a new bank.
FAQ
Here are the answers to some of the most frequently asked questions regarding PNC Bank.
Where is PNC Bank located?

PNC Bank has its headquarters in Pittsburgh, Pennsylvania, and has locations throughout the mid-Atlantic, Midwest, Southeast and Southeast.

Is PNC a good bank?
Which is a better bank Chase or PNC?

Both Chase and PNC Bank are quality, full-service banks. Chase has a larger network of physical branches nationwide while PNC's locations are largely in the Midwest and East.

What are the disadvantages of PNC Bank?

PNC Bank's interest rates are not the most competitive, especially when compared to online banks offering high-yield accounts.

What is the rating for PNC Bank?

PNC Bank has the following ratings:
– Moody's: A2
– Standard and Poor's: A
– Dunn and Bradstreet: AA
Karen Doyle contributed to the reporting for this article.
Rates are subject to change; unless otherwise noted, rates are updated periodically. All other information on accounts is accurate as of July 11, 2022.
Editorial Note: This content is not provided by PNC Bank, Wells Fargo or M&T Bank. Any opinions, analyses, reviews or recommendations expressed in this article are those of the author alone and have not been reviewed, approved or otherwise endorsed by PNC Bank, Wells Fargo or M&T Bank.
Take Advantage of our Best Offer(s)