San Diego County Credit Union Review: Savings and Loans for Southern Californians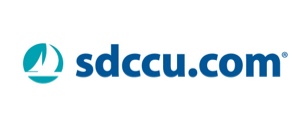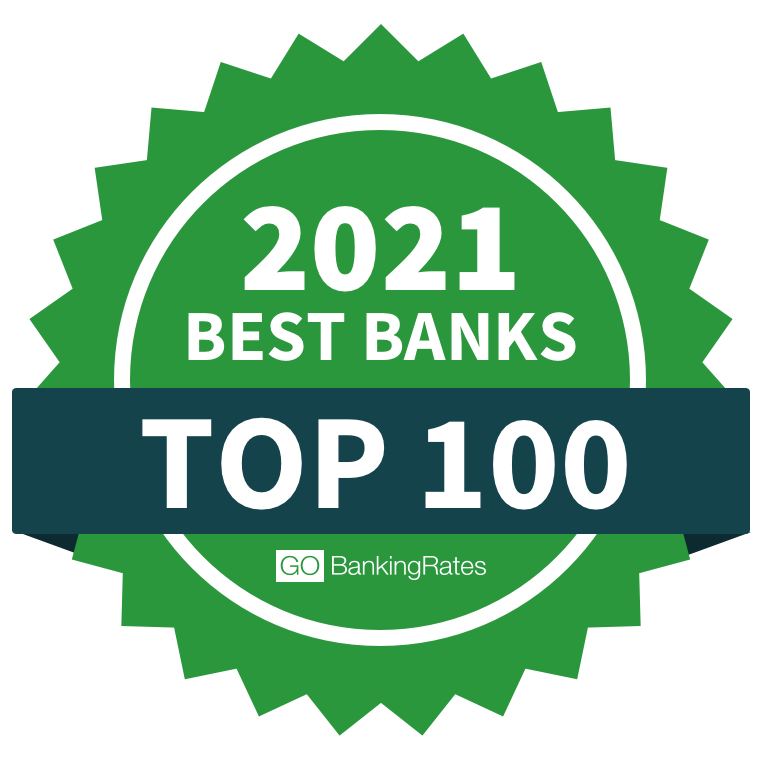 Our Take:
San Diego County Credit Union is a solid full-service financial institution that offers ways to save you money, such as free checking and waivable fees. Plus, it offers various options for becoming a member, which make it easier to qualify.  
Community Presence
Breadth of Products
Customer Service
Fees
How did we calculate this?
Credit unions work a little differently than a traditional bank. You'll need to become a member first, but once you do, you'll own a small piece of the credit union. Consider the pros and cons of banking with SDCCU.
Pros
Access to 30,000 fee-free ATMs

Secured and unsecured credit cards

Wide range of account options

All checking accounts are free or monthly maintenance fees can be waived
Cons
Membership is required

APYs are low compared to online banks
About San Diego County Credit Union
San Diego County Credit Union was founded in 1938 and has grown to become the largest locally-owned financial institution in the area with 424,000 members and 44 branches. Membership is available to anyone who lives or works in Southern California, including Los Angeles, Riverside and as far north as Santa Barbara and San Luis Obispo counties.
San Diego County Credit Union Products
San Diego County Credit Union's comprehensive offerings provide something for everyone. Here's an overview:
Product
Details

Checking Accounts

Free checking account option

Three of four account types have a low opening balance requirement of $25.

Earn dividends on Classic and High Yield accounts.

Savings Accounts

Four account types available

Three of four account types can be opened with $1.

No monthly maintenance fees

Money Market Account

$5,000 minimum to open

No fees

CD Accounts

Minimum opening deposit of $2,000

Terms of 3-60 months

0.10% -1.15% APY

Credit Cards

Five cards available

Secured and non-secured options

Prepaid and reloadable cards

Loans

Personal, auto, mortgage and home equity loans

IRAs

Traditional, Roth, SEP and conversion
San Diego County Credit Union Checking Accounts
Knowing which checking accounts to choose is best achieved with a little research. If you're just starting out and on a tight budget, Free Checking with e-statements has no fees. Classic Checking comes with a $5 per month fee, which can be waived with a direct deposit of $100 or more per month or a daily balance of $1,000 or more. Both have a small, $25 opening minimum. If you plan on keeping a larger balance, High Yield Checking is available with a $5,000 opening balance.
Features
Opening requirement starts at $25

0.01% APY with Classic Checking

0.03%-0.05% APY

High Yield Checking
Pros
Lower fees when compared to traditional banks

Free ATM withdrawals at 30,000 locations

Three checking account tiers from basic free checking to dividend-earning, high-yield checking
Cons
Higher checking APYs may be found elsewhere
San Diego County Credit Union Savings Account
SDCCU's savings accounts are designed for growing your cash cushion whether you're a teen or a larger-balance saver. All SDCCU members must start with a Primary Savings account and an opening balance of $1. The Special Savings accounts are designed for specific goals, such as building a down payment for a home or creating an emergency fund. If you have at least $25,000, Great Rate savings pays a 0.03%-0.10% APY.
Features
Four account types available, including one for teens.

All members must start with a Primary Savings account, which can be opened online
Pros
Open an account with $1 or more

No monthly maintenance fees on any savings account
Cons
To earn interest with Great Rate Savings, you'll need at least a $25,000 balance.
San Diego County Credit Union Money Market Account
A money market account allows you to pay bills and make withdrawals while earning interest. San Diego Credit Union's money market offers 0.03%-0.05% APY. A $5,000 minimum opening balance applies, but you won't be subject to a monthly maintenance fee.
Features
Open with a $5,000 deposit

Interest is paid when you maintain at least a $100 per day balance
Pros
$0 monthly maintenance fees

Earn 0.03%-0.05% APY

on your balance
Cons
$30 excess transaction fee applies after six federally-allowed withdrawals per month
San Diego County Credit Union CD Accounts
To maximize the interest you earn, consider setting a lump sum aside in a CD. San Diego County Credit Union offers term lengths between three and 60 months. To access the highest CD rate of 1.15% APY, you'll need to set $90,000 or more aside for at least five years.
Features
Eight terms of three to 60 months

Rates of 0.10%-1.15% APY
Pros
Competitive interest rates offered

Variety of terms
Cons
Banking Experience
San Diego County Credit Union reviews from customers rave on the ease of opening an account and handling your daily banking needs — all online. In addition, SDCCU is one of the more inclusive credit unions, allowing nearly everyone working or living in Southern California to join.
Customer Service
SDCCU offers various options to get in touch. To reach a customer service representative:
Call 1-877-

732-2848, Monday-Thursday, 8 a.m.-5 p.m.; Friday, 8 a.m.-6 p.m.; and Saturday, 9 a.m.-4 p.m.

Use the

online contact form.
Accessibility and Branch Availability
SDCCU has 44 branch locations throughout Southern California. Here's where you'll find them:
San Diego County: 35 branches

Riverside County: 3 branches

Orange County: 6 branches
Mobile and Digital Experience
With the SDCCU mobile app, you can make deposits, transfer funds, check balances and pay bills. However, reviews for the mobile app are below average, with a Google Play rating of 3 and an App Store rating of 1.4. Customers report having trouble logging in and complain that mobile deposits are difficult to complete successfully.
Where To Download the App:
Convenience and Ease of Use
Banking with SDCCU is best experienced in person and at local branches. The mobile app and online platform could use updating and improvement.
How To Open an Account
Credit unions have requirements to become a member before you can bank with one. To open an account, you can visit a branch, open an account online or call 1-877-732-2848. Opening an account online is easy and can be completed in about 10 minutes. Here's how:
Meet SDCCU's generous eligibility requirements by being a resident or employee in Southern California, having a relative who is, or by joining the Financial Fitness Association for $8

Provide a Social Security number

Provide a phone and email address

Have a government-issued photo ID

Provide a bank and

routing number

for the first deposit
Contact Information

Customer Service Number: 1-877-732-2848

Information Center Hours: Monday – Thursday (8am to 5pm), Friday (8am to 6pm)

Routing Number: 322281617

Locations: San Diego County Credit Union Near You
San Diego Credit Fees
As with other financial institutions, SDCCU does charge some fees beyond those applied to its deposit accounts. Other banking and service fees you should be aware of include:
| Type | Amount |
| --- | --- |
| Out-of-Network ATM | $2 |
| Returned Item | $20 |
| Cashier's Check | $5, or free if you have a combined savings balance of $5,000 or more |
| Wire Transfer (Incoming) | $5, domestic or international |
| Wire Transfer (Outgoing) | $25, domestic; $45, international |
| NSF/Overdraft | $32 |
San Diego County Credit Union vs. Competitors
When shopping for a new place to do banking, it can pay off to check out the competition. Compare how SDCC measures up to other credit unions.
| Financial Institution | Best For |
| --- | --- |
| San Diego County Credit Union | Southern California residents |
| Alliant Credit Union | Higher APYs |
| Golden 1 Credit Union | College students |
| Southern California Credit Union | Branches throughout the country |
SDCCU vs. Alliant
Alliant beats SDCCU on APY and requirements for its high-yield savings account. You can earn 0.55% on $100 balances or greater with a $5 minimum opening fee. However, SDCCU beats Alliant in physical presence with 44 branches, whereas Alliant is fully online.
SDCCU vs. Golden 1 Credit Union
SDCCU offers free cashier's checks if you have a $5,000 or more combined balance in savings. Otherwise, the charge is $5 per check. Golden 1's cashier's check fee is $6 unless the check is made out to you, a title company or a Consumer Credit Counseling Service. SDCCU does provide a teen account, but Golden 1 goes one step further. Golden 1 offers accounts for young adults enrolled in school, which are designed to help them build credit and learn more about financial literacy.
SDCCU vs. Southern California Credit Union
SDCCU provides membership to a wider group of Southern California residents, but SCCU shouldn't be discounted. It concentrates on Los Angeles, Orange, Riverside and San Bernardino but gives customers access to over 5,000 branches nationwide through the CO-OP shared branch system.
Related: Cathay Bank Review: Multilingual Service and a Robust Product Line
Final Take
San Diego County Credit Union is a great alternative to a traditional bank. Many people rule out credit unions because of the membership restrictions related to their vocation or affiliations, but SDCCU makes it possible for nearly anyone to join. All you need to do is prove you work or live in Southern California — or join the Financial Fitness Association. Once you're a member, you'll have access to a wide range of banking services in one place. Open an account online, over the phone or by visiting a local branch.
Editor's Favorite

If you're aggressively saving by avoiding withdrawals and spending, SDCCU's Money Market account is a good option. You'll earn a competitive interest of 0.03% to 0.05% APY on your opening balance of $5,000 or more. Plus, you won't have any monthly maintenance fees to worry about.
San Diego County Credit Union FAQ
Now that you know about SDCCU's products and services, here are answers to some of the credit union's frequently asked questions.
Does SDCCU offer free money for signing up for an account?

SDCCU doesn't have any current banking promotions but you can

sign up

to get notifications.

Is SDCCU FDIC insured?
How do I contact SDCCU customer service?

To open an account or find out more, contact SDCCU by dialing 1-877-

732-2848.

Hours of operation are Monday - Thursday (8am to 5pm) and Friday (8am to 6pm).
Rates are subject to change. Information on accounts is accurate as of Feb 5., 2021.
This content is not provided by San Diego County Credit Union. Any opinions, analyses, reviews or recommendations expressed in this article are those of the author alone and have not been reviewed, approved or otherwise endorsed by San Diego County Credit Union.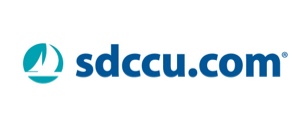 Take Advantage of our Best Offer(s)