San Diego County Credit Union Review: Financial Services for Employees and Residents of Southern California
GOBankingRates Score
San Diego County Credit Union
Quick Take:
San Diego County Credit Union is a full-service financial institution that offers ways to save you money, such as free checking and waivable fees.
Plus, it offers various options for becoming a member, which make it easier to qualify.  
Community Presence
Breadth of Products
Accessibility
Fees
How did we calculate this?
Pros
Access to 30,000 fee-free ATMs 

Secured and unsecured credit cards 

Wide range of account options 

All checking accounts are free or monthly maintenance fees can be waived
Cons
Membership is required

APYs are comparatively low
About San Diego County Credit Union 
San Diego County Credit Union was founded in 1938 and has grown to become the largest locally owned financial institution in San Diego, with 425,000 members. GOBankingRates named the credit union as one of the Top 100 Banks for 2022. 
Membership is available to anyone who lives and/or works in Southern California, including Los Angeles, Riverside and as far north as Santa Barbara and San Luis Obispo counties. Members have access to 43 branches in Riverside, San Diego and Orange County. 
Checking Accounts
Knowing which checking account to choose is best achieved with a little research. If you're just starting out and on a tight budget, SDCCU's FREE checking with e-statements has no fees. Classic checking comes with a fee of $5 per month, which can be waived with a direct deposit of $100 per month or a daily balance of $1,000 or more. 
Both Classic and FREE have a $25 opening minimum. If you plan on keeping a larger balance, High Yield checking is available with a $5,000 opening balance. You can earn dividends of 0.03% to 0.05%. 
The Teen First checking account, for people between the ages of 13 and 17, has no monthly fee or deposit minimum. 
To access the funds, you can make free ATM withdrawals at 30,000 locations. Just remember you'll need to become a member first. 
Savings Accounts
SDCCU's savings accounts are designed for growing your cash cushion at every stage of life, from teen to larger-balance saver — all with no monthly maintenance fees. SDCCU members must start with a primary account and an opening balance of $1. However, to earn an APR of 0.03%, you'll need a balance of at least $100.
The Special Savings accounts are designed for specific goals, such as building a down payment for a home or creating an emergency fund. If you have at least $25,000, Great Rate savings pays between 0.03% and 0.10%.
Money Market
A money market account allows you to pay bills and make withdrawals while earning interest. Consider it a combination of a checking and savings account. San Diego Credit Union's money market offers the same rates as a High Yield savings account (0.03% to 0.05%) and the same $5,000 opening balance to earn interest. But you won't be subject to a monthly maintenance fee like you would if you had a checking account.  
The main difference between a checking account and a money market is the number of transactions you can make. Federal law limits money market accounts to just six withdrawals. There's a $30 excess transaction fee when you make more than the six per month. 
CD Rates
To maximize the interest you earn, consider setting aside a lump sum in a CD. San Diego County Credit Union offers term lengths between three and 60 months and rates of 0.10% to 1.15%. 
There's a $2,000 minimum to open a CD. The higher the initial deposit, the better the APY you could earn. For example, a balance of $10,000 or higher bumps up your rate by 0.05%. However, be sure you can part with the funds for the term agreed or there's an early withdrawal penalty of 90 to 180 days of dividend interest earned. 
Best Features
SDCCU has some strong features that helped the credit union make the GOBankingRates Top 100 Banks. Four of the strongest categories include:
Community Presence
SDCCU is the largest locally owned financial institution and has 43 branch locations in the counties of Riverside, San Diego and Orange. The credit union is active in the community, regularly raising funds for local schools, hospitals and more.
Breadth of Products
You'll find that there is more to SDCCU than the accounts featured in this San Diego County Credit Union review. The institution also offers personal and business credit cards, loans, mortgages, investments and more.
Accessibility
Credit unions are often difficult to access due to eligibility requirements. They're typically reserved for military personnel, specific vocations or graduates of certain schools. SDCCU broadens membership to individuals living or working in Southern California, including Los Angeles, Riverside and as far north as Santa Barbara and San Luis Obispo counties. You also can qualify by joining the Financial Fitness Association.  
Fees
SDCCU's fees are relatively low. Most accounts don't have monthly service fees. The ones that do can be waived. Other fees are about average compared to other banks but can be avoided by keeping an eye on overdrafts or choosing to send ACHs instead of ordering wire transfers. 
Editor's Favorite

If you're aggressively saving by avoiding withdrawals and spending, the money market account is a good option — without the term commitment you'd find with CDs. You'll earn a competitive interest of 0.03% to 0.05% APY on your opening balance of $5,000 or more and won't have any monthly maintenance fees to worry about.
Banking Experience
San Diego County Credit Union reviews from customers rave on the ease of opening an account and handling daily banking needs online. In addition, SDCCU is one of the more inclusive credit unions, allowing nearly everyone working or living in Southern California to join.
Customer Service
To reach a customer service representative you can visit a branch, call 1-877-732-2848 or use the online contact form. 
Accessibility/Branch Availability
SDCCU has 43 branches throughout Southern California, with 34 in San Diego, six in Orange County and three in Riverside County.
Mobile & Digital Experience
San Diego County Credit Union reviews for the mobile app are below average. Customers have trouble logging in and complain that mobile deposits are difficult to complete. However, if you can get past the glitches, you can manage your accounts, pay bills and make mobile deposits. You can download the app from Google Play or the App Store. 
Convenience/Ease of Use
Banking with SDCCU is best experienced in person and at local branches. The mobile app and online platform could use updating and improvement.
How to Open an Account
Credit unions have requirements to become a member. To open an account, you can visit a branch, open an account online or call 1-877-732-2848. You'll need to:
Meet SDCCU's generous eligibility requirements by being a resident or employee in Southern California or by having a relative who is or by joining the Financial Fitness Association for $8.

Provide a Social Security number

.

Provide a phone and email address

.

Have a government-issued photo ID

.

Provide a bank and

routing number

for the first deposit

.
Fees
Other banking and service fees you should be aware of include:
Monthly Maintenance Fees

: Up to $15, which can be waived when you maintain a minimum monthly balance

Out-of-Network ATM Fees

: $2

Returned Item Fee

: $20

Cashier's Check Fee

: Free with a combined account balance of $5,000

Wire Transfer (Incoming)

: $5

Wire Transfer (Outgoing)

: $25 domestic, $45 international

NSF/Overdraft Fee

: $32
San Diego County Credit Union vs. Competitors 
Compare how SDCC measures up to other credit unions.
| Bank | Best For |
| --- | --- |
| San Diego County Credit Union | Southern California residents |
| Alliant | Higher APYs |
| Golden 1 | College students |
| Southern California Credit Union | Branches throughout the country |
SDCCU vs. Alliant
SDCCU and Alliant both have an inclusive model that welcomes a wide range of individuals. To join Alliant, sign up for Foster Care Success membership. Alliant beats SDCCU on APY and requirements — earn 0.55% on $100 balances or greater and a $5 minimum opening deposit. SDCCU beats Alliant in physical presence, with 43 branches.
SDCCU vs. Golden 1
SDCCU does provide a teen account, but Golden 1 goes one step farther. Golden 1 accounts for young adults in school who live in California are designed to help them build credit and learn more about financial literacy.
SDCCU vs. Southern California Credit Union
SDCCU provides membership to a wider group of SoCal residents, but SCCU shouldn't be discounted. It concentrates on LA, Orange, Riverside and San Bernardino but gives customers access to over 5,000 branches nationwide through the Co-Op shared branch system.
Final Take
San Diego County Credit Union is a great alternative to a traditional bank. Many people rule out credit unions because of the membership restrictions related to their vocation or affiliations, but SDCCU makes it possible for nearly anyone to join. All you need to do is prove you work or live in Southern California, or join the Financial Fitness Association. Once you're a member, you'll have access to a wide range of banking services in one place. Open an account online, over the phone or by visiting a local branch.
San Diego County Credit Union FAQ
Here are answers to some of the credit union's frequently asked questions.
Does SDCCU offer free money for signing up for an account?

SDCCU doesn't have any current banking promotions, but you can

sign up

to get notifications. 

Is SDCCU FDIC insured?
How do I contact SDCCU customer service?

To open an account or find out more, contact SDCCU by dialing 1-877-

732-2848.

Hours of operation are Monday - Thursday (8 am to 5 pm) and Friday (8 am to 6 pm).
Rates are subject to change. Information on accounts is accurate as of Jan. 4, 2022. 
Editorial note: This content is not provided by San Diego County Credit Union. Any opinions, analyses, reviews or recommendations expressed in this article are those of the author alone and have not been reviewed, approved or otherwise endorsed by San Diego County Credit Union.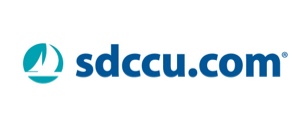 Take Advantage of our Best Offer(s)