SoFi Checking and Savings Account Review: Better Banking Is Here
5 min Read
Brought to you by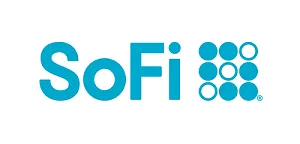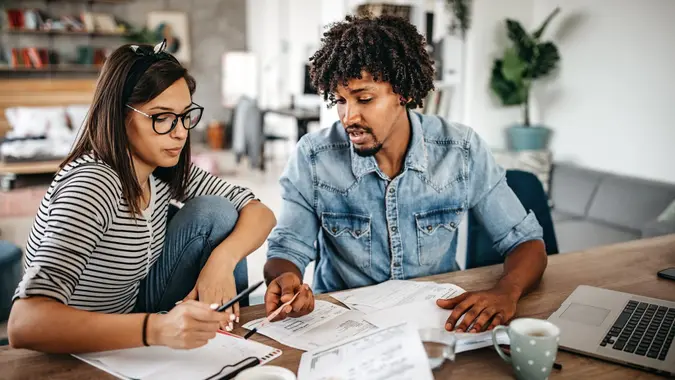 Pekic / Getty Images
We hear an awful lot about the importance of keeping our money in a checking and, separately, a savings account. But why is it so important to have both and not just one of the two? It comes down to the fact that a checking account, traditionally, has different functions than a savings account.
A checking account is designed for routine transactions such as direct deposit and debit purchases. You usually don't see these types of accounts touting high interest rates (because the money just doesn't stay in them very long). Savings accounts, on the other hand, are engineered to be vehicles for parking your money for the long haul, meaning they earn more interest.
Now, does such a thing as a combined checking and savings account exist? At SoFi, the answer is yes. The digital personal finance company launched the SoFi Checking and Savings Account earlier this year.
How SoFi Checking and Savings Account Works
The SoFi Checking and Savings Account is aimed at folks who want to enjoy a relatively high APY (up to and ) on their checking and savings funds. This is a one-stop shop, meaning there's no distinction or barrier between one's checking and savings funds. Being able to access all your money in one account can make it easier to manage, particularly with SoFi's automatic savings features that allow you to organize your money, set savings goals, and round up your change.
APY: Up to on savings balance and on checking balance — but only if the account holder is enlisted in the direct deposit program OR if the account holder is depositing $5,000 or more every 30 days. Accounts without direct deposit qualify for up to APY.
How interest accrual works: Funds accrue interest daily based on the end-of-day balance of your account and are compounded monthly.
Minimum balance to open account: $0, but must be opened using direct deposit
Account opening bonus: Up to $300, depending on your direct deposit opening deposit:
$1,000 – $1,999: $50 bonus
$2,000-$4,999: $100 bonus
$5,000 or more: $300 bonus
Joint account option available: Yes
Two-factor authentication available: Yes
Bonus evaluation period: 30 days from first qualifying direct deposit payment
Early payday: Get direct deposits up to 2 days earlier
Account fees: None
Overdraft coverage: No fees up to $50 on debit card purchases only, and limited to account holders with monthly direct deposits of $1,000 and up. Must be in good standing with no history of negative balances.
Cashback: Up to 15% with qualifying retailers
FDIC-insured: Yes, up to $250,000 per individual
ATM access: 55,000+ fee-free ATMs in the Allpoint Network
Physical locations: No
Option to sign up for a standalone checking or savings account: No
Vaults: Vaults are extensions of your account that can be used to reserve money for goals, an emergency fund, or whatever you like. They earn the same interest rate as the rest of your money.
Roundups: If you enable SoFi Roundups, each purchase with your debit card will be rounded up to the next whole dollar and transferred to a Vault of your choice.
How to apply: You can apply on SoFi's website. You'll be asked to create a login and fill out an application.
The Potential Drawbacks
There's a rather exhaustive amount of fine print attached to the SoFi Checking and Savings Account. That's not necessarily a bad thing, but it does create a knowledge gap: What will you get versus what could you potentially get? One could spend a lot of time on the SoFi site trying to figure this out, but the bottom line is this: You get a nice APY of on your savings account and on checking if you are enrolled in the direct deposit program or by depositing $5,000 or more every 30 days. If you aren't, you get a APY. The latter is still far more than the 0.07% national average.
Ideal Candidate for This Account
Given that this is a strictly online bank account, this is perfect for someone who prefers to do all of their money management digitally. Those who stand to benefit the most are customers who get paid via direct deposit on a regular basis. Provided their employer doesn't set up any hurdles, they can get paid up to two business days earlier with this bank account. Those who need a bit of a nudge to save money should appreciate this account thanks to the Vaults and Roundup features.
About SoFi
Founded as Social Finance in 2011 by a group of Stanford business school students, SoFi began as a personal finance startup aimed at resolving student loan debt with its student loan refinancing program. It then rolled out mortgages and personal loans, all while courting investors (in 2015, SoFi became the first U.S-based fintech company to nab a $1 billion funding round). In 2020, the money management platform and online bank celebrated one million members.
The Bottom Line
SoFi Checking and Savings Account is a fine choice for consumers who want to get a generous APY on all their money — and to keep that money in one account, rather than toggling between two or more. SoFi is a youthful company that best serves customers who prefer to navigate their finances using mobile and online services, and who do not need a physical branch to have their banking needs fulfilled. And of course, you need to be a direct deposit payee to reap the benefits.