Space Coast Credit Union Review: Great Rates and Full-Service Banking for Floridians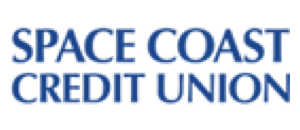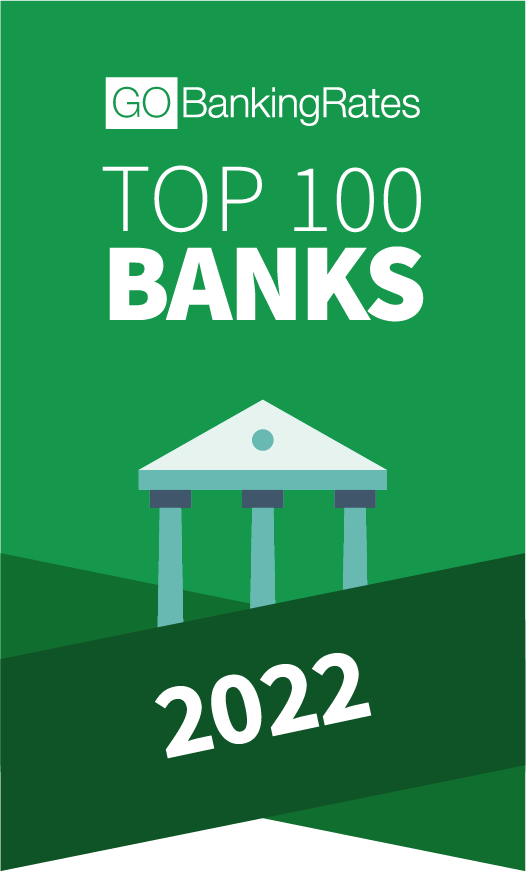 GOBankingRates Score
Quick Take:
Space Coast Credit Union is a state-chartered credit union. Like all credit unions, it is owned by its members. This means it can offer higher rates of interest than many banks because it doesn't need to concern itself with making money for its shareholders. The institution offers a wide array of deposit accounts and services.
Interest Rates
Breadth of Products
Branch Accessibility
Digital Banking
How did we calculate this?
Pros
Higher interest rates than many banks
Broad product line, including checking, savings, auto loans, credit cards and mortgage and home equity loans
Specialized offerings such as student checking and VA home loans

C

O-OP

Shared Branching expands banking locations available
Cons
$15 maintenance fee on interest checking and money market accounts if balance falls under minimum 
About Space Coast Credit Union
Space Coast Credit Union (SCCU) was founded in 1951 and is now the third-largest credit union in Florida, with over 500,000 members and $6 billion in assets. SCCU has 63 branches along the East Coast of Florida, from Flagler County to Miami-Dade. Thanks to this accessibility and products available to members, GOBankingRates has ranked it as one of the Top 100 Banks of 2022.
Space Coast Credit Union offers checking, savings and investment accounts as well as credit cards, mortgages, home equity loans and auto loans. It's easy to qualify to be a member to open an account. You just have to live or work in one of the following Florida counties: Brevard, Broward, Clay, Collier, Duval, Flagler, Hillsborough, Indian River, Lake, Lee, Manatee, Marion, Martin, Miami-Dade, Monroe, Nassau, Okeechobee, Orange, Osceola, Palm Beach, Pasco, Pinellas, Polk, Putnam, Seminole, St. Johns, St. Lucie, Sumter or Volusia.  
Checking Accounts
Space Coast Credit Union offers a basic checking account, one that pays interest, one that's just for students and a health savings checking account for those with a high-deductible health plan.
Set up direct deposit and you can receive your pay one day earlier. Free and student accounts do not pay interest and don't come with minimum balance requirements after you open the account with at least $25.
The Interest Checking account also requires opening with at least $25 and pays 0.05% annual percentage yield on balances up to $4,999.99, 0.07% APY on balances from $5,000 to $49,999.99 and 0.10% on balances of $50,000 or more. However, keep the balance at $1,500 or higher or you'll be charged a $15 monthly maintenance fee.
Savings Accounts
Once you establish membership, Space Coast Credit Union provides a savings account that pays 0.04% APY on any size balance. You'll need to fund it with $5 and maintain at least that small amount.
There are other savings account options without service fees, each earning a specific yield. Try My Way Savings (0.04% APY) to save for a specific goal, Christmas Club Savings (0.10%) to put aside a little each month for holiday shopping, or, for those under 18, a Youth Savings account (0.04%) to learn smart habits early.
Money Market Account
If you'd like an account that earns highly competitive rates and allows you to do some bill paying, Space Coast Credit Union offers a money market account that pays interest depending upon the account balance. The minimum balance to earn interest is $2,500, with tiered interest rates between 0.05% and 0.10% APY (the latter when you reach a balance of $25,000 or more).  
Although you do receive check-writing privileges and bill payments through the online or mobile banking app, you're limited to just six transactions per month. In addition, a $15 monthly low-balance fee will be charged if your balance falls below $2,500. 
CD Accounts
CDs offer a fixed interest rate based on the term of the certificate. The longer the term, the more interest you can expect to earn. CDs are a safe, guaranteed investment that many savers use for long-term goals. 
Space Coast Credit Union's rates depend on which of the 10 lengths between six and 60 months you choose. The current guaranteed rates start at 0.15% to 1.00% APY and require at least $500 to open.
Best Features
SCCU's high score of 4.8 is based on four of the credit union's top-performing categories of rates, breadth of products, branches and digital banking. Interest rates are higher than average and SCCU tracks performance using Datatrac for certified comparison results.
The credit union's range of financial and deposit products are extensive, with several options in each account category. Lastly, there are plenty of banking options include a robust mobile banking app, over 60 physical branches and access to the CO-OP network for additional branch locations. 
Editor's Favorite

The Space Coast Credit Union Interest Checking account pays comparatively high interest, depending on your balance. Balances up to $4,999.99 earn 0.05% APY, balances from $5,000 to $49,999.99 earn 0.07% APY and balances of $50,000 and over earn 0.10% APY.
Banking Experience
Space Coast Credit Union offers a wide array of products, just like the big banks, but still has the feel of a smaller regional bank. It has traditional offerings, such as a Christmas Club Savings account that lets you put aside a little each month to spend when the holidays come around. But it also has online banking and a mobile app, so you can do all your banking remotely if you want.
Customer Service
Customer service can be reached Monday to Friday from 8 a.m. to 8 p.m. ET and Saturday from 9 a.m. to 5 p.m. The credit union has local customer service phone numbers, which can be found on your bank documentation, or you can try 1-800-447-7228.
Accessibility
While Space Coast Credit Union has just 63 branches, it participates in a shared branch program with other credit unions, giving its members access to over 5,000 credit union branches nationwide.
Mobile Banking and Digital Experience
Space Coast Credit Union has online banking, which lets you pay bills, transfer funds and view statements on your computer. You can move money electronically to others using Popmoney. And you can track your spending and manage your money with online budgeting tools.
The Space Coast Credit Union mobile app lets you do all of these things as well. Plus, you can deposit checks from anywhere. To download the app, visit Google Play (rated 4.5 out of 5 stars) or the App Store (where it received a 4.8). 
How To Open an Account
You can open an account online or by visiting a branch. You'll need to provide personal details such as your date of birth and address to establish your qualifications as an employee or resident in one of the Florida counties SCCU services. In addition, you'll need to provide your Social Security number. Once you're a member, you'll receive a regular savings account that must be funded with $5 or more. 
Fees
While most Space Coast Credit Union accounts have no monthly maintenance fees, you may still incur fees for certain transactions. Here are some fees you might encounter: [x] 
| Type | Amount |
| --- | --- |
| Overdraft or Non-Sufficient Funds | $30 |
| Returned Check | $5 |
| Below Minimum Balance (Money Market or Interest Checking) | $15/month |
| Non-SCCU ATM Use | $2.50 |
| Stop Payment | $15 |
| Wire Transfer | $10 incoming domestic, $25 outgoing domestic, $40 outgoing international |
Space Coast Credit Union vs. Competitors
When deciding where to bank, you may want to compare Space Coast Credit Union to competing banks. Here are some of the things to consider.
| Bank | Best For |
| --- | --- |
| Space Coast Credit Union | Interest checking |
| Launch Credit Union | Promotions |
| Wells Fargo | Branch and ATM availability |
| Chase | Rewards credit cards |
Space Coast Credit Union vs. Launch Credit Union
Launch Credit Union offers promotions ranging from lower interest rates on loans to drawings for enrolling in eStatements. Space Coast Credit Union serves 28 counties in Florida, compared to just six for Launch Credit Union.
Space Coast Credit Union vs. Wells Fargo
Both institutions provide a wide variety of services. Wells Fargo has 7,200 branches across the country, so if you like to do your banking in person, you can do so just about anywhere. But, if you want a checking account with no hoops to jump through to waive the maintenance fees, Space Coast Credit Union is a better choice.
Space Coast Credit Union vs. Chase
Chase Bank offers a wide range of products, including rewards credit cards that can result in some serious cash back. The interest rates on Space Coast's accounts are significantly higher than Chase's, however. 
Final Take
Space Coast Credit Union offers a wide variety of products with competitive interest rates. If you're looking for a bank where you can have all of your accounts in one place, and you'd rather deal with an institution that answers to its members instead of to shareholders, Space Coast is worth a look if you live in the eastern Florida membership region.
Space Coast Credit Union FAQ
Here are answers to some commonly asked questions about Space Coast Union.
Is Space Coast Credit Union FDIC insured?

 

As a credit union, Space Coast Credit Union's deposits are insured by the NCUA, up to $250,000 per depositor.

 

How do I order checks from Space Coast Credit Union?

 

You can order checks through online banking, by calling the

Member Service Center

or by visiting a branch location. 

Are ATM deposits subject to a hold?

 

Cash deposited in an ATM is available immediately. Checks are subject to the credit union's hold guidelines. For accounts open 30

day

s

or less or for checks over $5,000, the first $500 will be available the same day. The remaining amount is subject to a five-

day hold

. Other checks are subject to a two-

day hold

, with the first $500 available the same day.
Karen Doyle contributed to the reporting for this article.
Rates are subject to change. Information on accounts is accurate as of Jan. 11, 2022.
Editorial note: This content is not provided by Space Coast Credit Union. Any opinions, analyses, reviews or recommendations expressed in this article are those of the author alone and have not been reviewed, approved or otherwise endorsed by Space Coast Credit Union.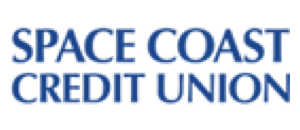 Take Advantage of our Best Offer(s)