State Employees' Credit Union Review: Low Fees and Competitive Rates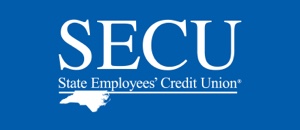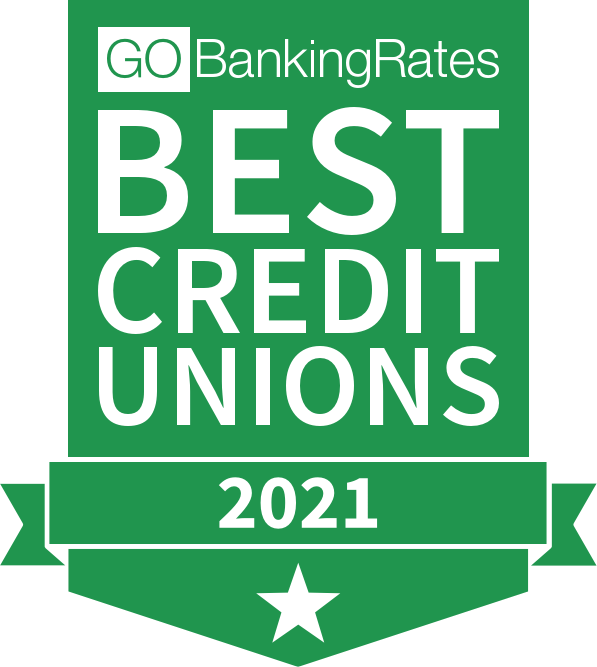 Our Take: State Employees' Credit Union of North Carolina has a comprehensive selection of banking, loan, credit card, insurance, and investing products and services, all under one roof. With offerings ranging from accounts for children to estate planning, this credit union might be the only financial institution you ever will need.
Breadth of Products
Ease of Use
Customer Service
Fees
How did we calculate this?
Pros
One-stop shopping for financial services
Several tax-advantaged accounts to choose from
Low account fees
Cons
No way to avoid monthly maintenance fees
About State Employees' Credit Union
SECU was founded in 1937 with $437 in assets, operating part-time to serve its initial 17 members. Today, with more than 270 branch locations and over 1,100 ATMs, the credit union serves more than 2.4 million members statewide. GOBankingRates has ranked it as one of the Best Credit Unions of 2021.
Like all credit unions, SECU is nonprofit and member-owned. To be eligible for membership, you must be an employee of either the state of North Carolina, a public board of education or an association that serves state employees. Federal employees stationed in North Carolina also are eligible, as are immediate family members of any qualified individual.
This State Employees' Credit Union review provides an overview of the credit union's offerings and a detailed look at SECU's banking products.
SECU Products
SECU is a one-stop shop for managing your finances at every stage of your life. Here's a look at what SECU offers:
Type
Features
Checking Accounts

Special account for teens
Option to direct $1 monthly service fee to State Employees' Credit Union Foundation

Savings Accounts

Standard share savings account required of all members
Holiday Cash Club, Summer Cash and youth accounts available
Tax-advantaged savings, including education, individual retirement and health savings accounts, for eligible members

Money Market Account

No monthly service charge with balance of $250 or more
Competitive rate
Dividends compounded daily

CDs (Share Term Certificates)

Terms of six to 60 months (12 to 60 months for ladders)
Fixed interest on principal accrues daily

Credit Card

Low 7.75% variable rate
No annual fee

Insurance

Annuities
Life, health, Medicare supplemental insurance
Auto
Homeowners

Loans

Vehicle loans and car-buying service
Mortgages and home-equity lines of credit
Direct subsidized and unsubsidized student loans
Variety of personal loans

Investing

Mutual fund investing
Taxable and tax-advantaged funds available
Annual asset-based fee of 0.25%

Estate Planning

Revocable living trusts and special needs trusts
SECU Checking Accounts
There's no minimum deposit to open SECU's standard checking account and just a $1 minimum balance required to maintain the account. SECU also offers a Z-Checking account in its Zard program for teens ages 13 to 19. If a checking account doesn't quite fit your needs, consider a CashPoints Global account and debit card.
Features
0.10% annual percentage yield

Up to 50 free checks per statement period, then 20 cents each

Debit card available for regular checking account; Zard card available for Z-Checking

Checkless CashPoints Global checking account alternative limits spending to available funds
Pros
Low fees and minimum balance

Accounts earn interest

Z-Checking account holder eligible for $1,000 free group term life insurance
Cons
SECU Savings Accounts
Members automatically receive a standard Share Account when they join SECU. That might be the only savings account you need, but if not, you also can open a Holiday Cash Clubaccount for holiday spending or a Summer Cash account meant especially for teachers and other employees who only get paid during part of the calendar year. There are also Z-Share accounts for teens and FAT CAT Share accounts for younger children, plus tax-advantaged options for education, retirement and health savings.
Features
Rates range from 0.15% APY for Share savings, Z-Share, FAT CAT Share and Holiday Cash Club accounts to 0.60% for Summer Cash account
Tax-advantaged IRA, Coverdell and health savings accounts earn 0.45% APY
$25 minimum deposit to open tax-advantaged accounts and Share and Z-Share accounts ($5 for FAT CAT Share account)
Summer Cash deposits automatically deducted from pay during school year and put into account
Pros
Competitive rates, especially for Summer Cash account
Tax-advantaged accounts offer risk-free savings
Two options for kids and teens
Cons
$25 minimum opening deposit/membership fee for some accounts
SECU Money Market Accounts
If you've got $250 to open a savings account and can maintain that amount as a minimum balance, consider opening an SECU Money Market Share account. You'll earn higher interest with a money market account than with the share savings account, and there are no maturity restrictions like you have with a certificate of deposit.
Features
$250 minimum opening deposit
$250 minimum balance to earn interest
Interest compounded daily and paid monthly
Pros
Earns 0.20% APY
 No monthly service fee unless balance dips below $250
Cons
No check-writing privileges
SECU CD Accounts
A Share Term Certificate is the credit union equivalent of a CD, and SECU offers just one. Terms range from six to 60 months. Members with more money to invest can "ladder" certificates so that eventually, you have all 60-month certificates earning the highest rates, with one maturing each year so that you can access the funds if you wish.
Features
Rates range from 0.30% for a six-month term to 0.55% for a 60-month term
Laddering option to automatically renew maturing certificates into 60-month terms
Interest accrues daily on principal but does not compound
$250 minimum principal per certificate
Pros
Higher rates than most savings accounts offer
Automated laddering options
Low opening deposit
Cons
Penalty for early withdrawal
No compounding interest
Banking Experience
Branch locations and ATMs located throughout North Carolina mean SECU is always within reach. However, you can avoid in-person banking for most transactions by using SECU's online and mobile banking services. Either option makes for a positive banking experience.
Customer Service
Local branches accept calls during normal business hours, which are 8:30 a.m. to 5:30 p.m weekdays. Or you can call Member Services 24/7 for assistance at 888-732-8562. Self-service for account activity and information is available via Member Access, Mobile Access and the ASK SECU toll-free line at 800-275-7328.
Branch Availability
SECU operates 273 branches throughout North Carolina. Visit the SECU Locate Us page to search for your nearest branch or browse a full list of locations.
Digital Experience
SECU's online and mobile platforms have all the usual features, such as funds transfers, bill pay, peer-to-peer payments, account alerts and account activity. Online banking also integrates with Quicken, allowing you to download information from most SECU deposit, credit card and loan accounts. You even can take an advance on the available balance of some loans and lines of credit in real time.
The mobile app is available for iOS and Android. App Store ratings give it just 3.2 out of five stars, but it has 4.6 out of five stars on Google Play.
Convenience
With more than 270 branches and ATMs with no surcharges or access fees located across North Carolina, SECU gets high marks for convenience.
How To Open an Account
Visit a branch or call Member Services at 888-732-8562 to request membership. Once your eligibility has been verified, you'll establish your membership by opening a Share Account with a $25 initial deposit. Then you can enroll in Member Access, which gives you access to online and mobile banking, to open additional accounts.
Key Information

Customer Service Number: 888-732-8562, available 24/7

Routing Number: 253177049

Locations: SECU Near You
SECU Fees
Although SECU has monthly fees you can't avoid, you'll pay just $1 and can have it donated to the SECU Foundation if you prefer. Other fees are less than what you'd typically pay at most banks.
| Type | Amount |
| --- | --- |
| Credit union membership fee | $25 |
| Monthly maintenance fee | $1, can be designated as SECU Foundation donation |
| Overdrafts/non-sufficient funds | $12 after the first two days of the calendar year in which you'd typically incur the fees |
| Overdraft transfers from linked accounts | 50 cents after the first two days of the calendar year in which you'd typically incur the fees |
| Returned checks | $5 |
| ATM fee | 75 cents per completed transaction or inquiry at a VISA/Plus ATM; 35 cents per incomplete transaction or inquiry |
| Wire transfers | $10 to send domestically, $25 to send internationally |
State Employees' Credit Union vs. Competitors
Before you make a final decision about which financial institution to bank with, consider several options. Here are some details about SECU's competitors to help you determine how SECU stacks up.
| Bank | Best For |
| --- | --- |
| State Employees' Credit Union | Innovative savings products that help members stay on top of their finances |
| Navy Federal Credit Union | Membership benefits geared especially to members of the military |
| Coastal Federal Credit Union | Wide membership eligibility within North Carolina |
| Wells Fargo | Sheer volume of products and services available |
State Employees' Credit Union vs. Navy Federal Credit Union
Navy Federal Credit Union members are current or past members of the military or their family members, so the credit union provides them with special services, such as an overseas customer service number they can call collect while deployed. SECU also caters specifically to its membership, which includes educators, with products such as the Summer Cash account that makes managing irregular paychecks easier.
State Employees' Credit Union vs. Coastal Federal Credit Union
Coastal Federal Credit Union is easier to join because eligible members include individuals who live, work, worship, attend school or do business in a number of North Carolina counties, whereas SECU membership is more specific and restricted. But if you're eligible, SECU gives you more account options for your children and teens.
State Employees' Credit Union vs. Wells Fargo
As one of the nation's largest banks, Wells Fargo offers a dizzying array of financial products and services, and lots of options within each category, such as checking. Unlike banks, credit unions are non-for-profit, member-owned financial institutions. As such, SECU maintains a more local focus and a strong commitment to its members and its community.
Is SECU MD A Good Bank?
With a comprehensive array of banking options, plus credit cards, loans, insurance and investing, SECU can help members manage their money from their earliest years through their golden years. If you're eligible for membership or think you might be, it's worth your while to call or stop in at your local branch to talk to a credit union representative about joining.
More Banks With Competitive Rates

Bank Branches

Credit Unions
Editor's Favorite

One of SECU's greatest strengths is in creating products that address the specific needs of its members. Salary Advance Loans and Summer Cash savings accounts are especially useful for educators who are paid only part of the year.
State Employees' Credit Union FAQ
Here are answers to some of SECU's more commonly asked questions.
Who can become a member of State Employees' Credit Union?

To be eligible for membership, you must be an employee of the state of North Carolina, a public board of education or an association that serves state employees, or be a federal employee stationed in the state. Immediate family members of these individuals are also eligible.

Are SECU employees state employees?

SECU is licensed -- or chartered -- by the state of North Carolina, but it is not a state agency. Like other credit unions, it's owned by its members.

Is SECU only in North Carolina?

Although other states have credit unions named State Employees' Credit Union, the North Carolina credit unit of that name is specific to North Carolina. Its 270-plus branches and 1,100-plus ATMs are all located within the state.

What's the difference between SECU and LGFCU?

Local Government Federal Credit Union membership is open to employees and volunteers of North Carolina state departments and agencies or local jurisdictions, whereas SECU also includes individuals who work for associations that serve state employees.

Does SECU offer free money for signing up for an account?

SECU isn't running any free-money promotions right now, but it does offer some freebies. All branches have FAT CAT coin sorters you can use free of charge, and SECU also provides free notary services and free shred days when you can securely dispose of paper documents.
Rates are subject to change. Information on accounts is accurate as of Jan. 6, 2021.
This content is not provided by State Employees' Credit Union. Any opinions, analyses, reviews or recommendations expressed in this article are those of the author alone and have not been reviewed, approved or otherwise endorsed by State Employees' Credit Union.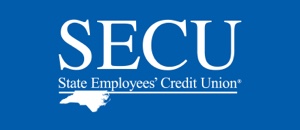 Take Advantage of our Best Offer(s)