Synchrony Bank Review: High Yields and No Fees Add Up to Big Savings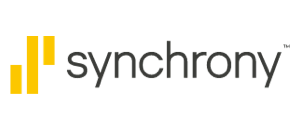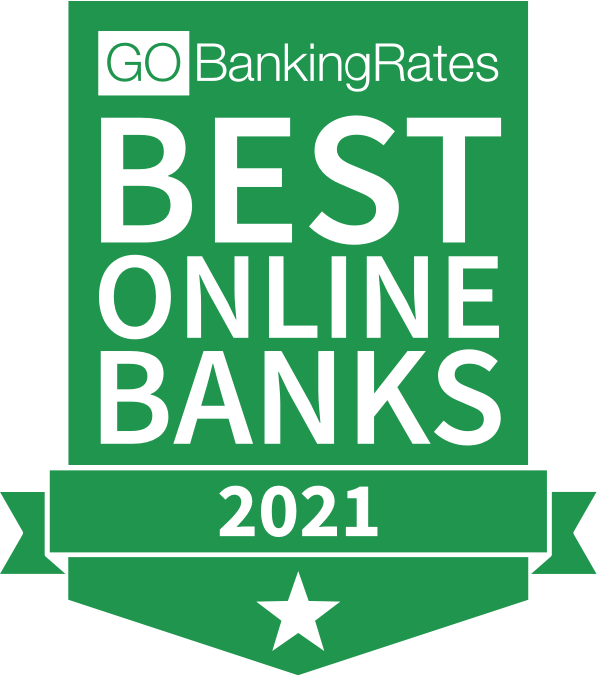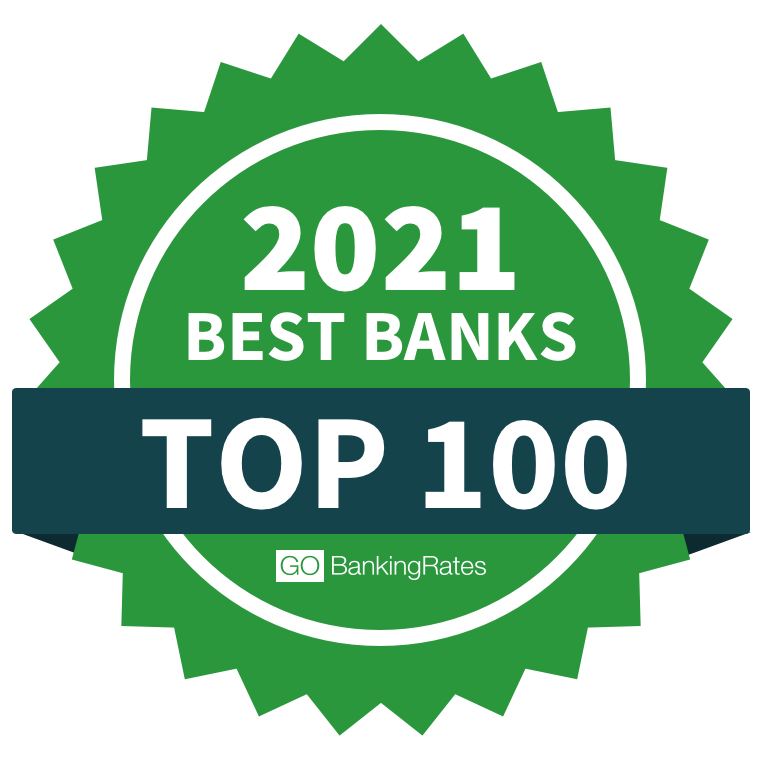 Our Take: Synchrony Bank is an online-only bank that's best for customers who want a high annual percentage rate to help beef up emergency funds or specific savings goals.
Rates
Fees
Customer Service
Breadth of Products
How did we calculate this?
Pros
Higher than average annual percentage yield for all accounts
No monthly service fees
No minimum deposit requirement for the savings account
Cons
Limited product lineup
No physical branches for in-person banking
About Synchrony Bank
What exists today as Synchrony Bank began in 1932 as General Electric Contracts Corporation to help customers finance appliances. Over the years, the company launched a variety of programs and products, such as store-branded cards for companies like Lowe's and Chevron.
In 2015, Synchrony Financial completely broke off from GE to become an independent financial institution. It has since been added to the S&P 500.
In its annual rankings, GOBankingRates has named Synchrony Bank one of the Best Online Banks of 2021, as well as one of the Best Savings Accounts, CD Accounts and Money Market Accounts of 2021.
Synchrony Bank Products
In addition to credit cards, Synchrony Bank offers a high-yield savings account, money market account and certificates of deposit. Here's a quick look:
Product
Features
Savings Account

0.60% APY
No minimum balance requirement
Online banking and ATM access

CD Accounts

Terms from 3 months to 60 months
$2,000 minimum deposit
15-day best rate guarantee

Money Market Accounts

No minimum balance requirement

0.35%

APY
Access money via checks, phone and online transfers and ATMs

Individual Retirement Account

Available as a money market account or CD
Traditional or Roth IRAs available

0.55%

APY for 12-month CD and

0.35%

APY for Money Market
Minimum opening balance of $250 for Money Market and $2,000 for CD

Credit Cards

No annual fee
Up to 2% cash back on purchases
Contactless payments
Synchrony Bank offers savings products, credit cards and retirement savings options. All deposit accounts come with competitive interest rates and low- to no-minimum balance requirements. Keep reading to learn more.
Synchrony Bank Savings Account
Synchrony has one online savings account. This is a high-yield account with no minimums or service fees. GOBankingRates has ranked it as one of the Best Savings Accounts of 2021.
Features
No minimum balance requirement
No monthly service fees
APY of 0.60%
Daily compounding interest
Pros
No fees or minimums
High APY available for all balances
Cons
ATM reimbursement limited to $5 per statement cycle
Synchrony Bank Money Market Account
A Synchrony Bank money market account is useful if you want the ability to write checks directly from your savings account. This account features a competitive APY and ATM access. GOBankingRates has ranked it as one of the Best Money Market Accounts of 2021.
Features
0.35%

APY
No minimum balance
FDIC insured
Pros
24-hour access to money
Above-average APY
No tiered interest rates
Cons
Limit of six transfers or withdrawals per month, as required by law
ATM card issued only by request
Synchrony Bank CD Accounts
Synchrony has a variety of CD terms with competitive rates for short- and long-term savings. All CDs come with a 15-day rate guarantee that ensures you get a rate bump if the APY increases during the first 15 days after opening the account. GOBankingRates has ranked it as one of the Best CD Accounts of 2021.
Features
Terms from three months to 60 months
Minimum opening deposit: $2,000
APY ranges from

0.15%

on the 3-month CD, to

0.85%

on the 5-Year CD
Pros
Variety of terms available
APY above the national average
IRA CD available
Cons
Banking Experience
Synchrony Bank is an online bank, so all transactions take place on its website or mobile app. You should be comfortable with digital banking before opening an account at Synchrony.
Customer Service
Synchrony Bank customer service representatives are available Monday through Friday from 8 a.m. to 10 p.m. EST and on weekends from 8 a.m. to 5 p.m. EST. Customers can contact the bank by telephone, mail or live chat on the bank's website.
Accessibility
Although Synchrony doesn't have physical branches, there are plenty of ways to access accounts or get in touch with a bank representative. The mobile app and website are available 24 hours a day to provide account information and process transactions. Customer service is available through phone or live chat.
Mobile and Digital Experience
Synchrony Bank's mobile app is available in the App Store and Google Play. You can use it to check balances, deposit checks, open new accounts and transfer funds. Live chat is also available. Fingerprint and facial recognition access keep account access secure during the login process. The app doesn't score that high with users, however. It has a rating of 4.2 out of 5 on the App Store and only 3.6 on Google Play.
Convenience
Synchrony Bank's mobile app lets you manage your money when it's convenient for you, letting you access all of your accounts in a single place. Even better, you have the option to see your balances without logging in. You can set up a widget on your phone to display balances on your home or lock screen, or give Siri or Google Assistant permission to share your balances when asked.
How To Open An Account
You can open an account online with Synchronyby clicking "Open Account" on the bank's home page. Here's what you need to do:
Provide personal information, including your full name, address, Social Security number and birth date.
Choose a Synchrony Bank product.
Review the terms for the account.
Set up online access.
Fund the account.
You also can open an account over the phone or fill out a paper application.
Key Information

Customer Service Number: 866-226-5638

Routing Number: 021213591

Promotions: See Newest Synchrony Bank Promos and Bonuses

Login: Synchrony Bank Login Help
Synchrony Bank Fees
Synchrony Bank does not charge any monthly service fees on its accounts. There also are no overdraft charges. However, it does charge other fees. Here's a quick rundown:
Outgoing wire: $25
Overnight check: $25
Stop payment: $25
Early withdrawal from CD: 90 days to 365 days of interest, depending on the term
You can avoid paying these fees by not using the services and by letting CDs reach maturity.
Synchrony Bank vs. Competitors
A Synchrony Bank review should include a comparison to other banks and their products. Here's how it stacks up against certain rivals:
| Bank | Best For |
| --- | --- |
| Synchrony Bank | Savings products with above-average APY |
| Ally Bank | One-stop banking and investing |
| Citibank | Wide variety of CD options |
| Chase Bank | 17 different CD terms, from one month to 10 years |
Synchrony Bank vs. Ally Bank
CDs and savings accounts at both banks have above-average interest rates. Synchrony might be a better choice if you're solely interested in a savings product separate from your regular checking account. Consider Ally if you want to do all your banking in one place and take advantage of its greater variety of products.
Synchrony Bank vs. Citibank
Citibank offers a wider range of CDs, including a Step Up CD and No Penalty CD. However, Synchrony's much higher 0.60% APY gives it the edge in that regard.
Synchrony Bank vs. Chase Bank
Chase offers a dizzying array of CDs, with terms ranging from one month to 10 years. Customers who want a short- or long-term CD should check out Chase. But Synchrony Bank's CDs come with a higher APY, which can lead to greater returns.
Final Take
Synchrony Bank is a decent option for customers who want to keep their savings separate from their checking accounts. The bank doesn't offer a whole lot of choices, but the accounts it does offer come with interest rates above the national average. If you're saving for a specific event or big purchase, consider opening an account with Synchrony Bank.
More Low-Fee Banks

Bank Branches

Credit Unions
Editor's Favorite

It's hard to top Synchrony Bank's no minimum balance requirement and high APY offerings. Those two features alone make Synchrony a good choice for beginning savers who might not have a large sum to store away.
Synchrony Bank FAQ
Here are answers to some of Synchrony Bank's more commonly asked questions.
Are Synchrony Bank deposit accounts FDIC insured?

Yes; Synchrony Bank deposit accounts are FDIC insured up to $250,000.

How do I withdraw money from Synchrony Bank?

You can withdraw money from your Synchrony Bank savings account at an ATM or by transferring money to another account. Money Market account holders can write a check from the account.

How long do Synchrony Bank transfers take?

Most incoming transfers post to your account within three business days.

Are there any fees for wire transfers?

Synchrony Bank does not charge for incoming wire transfers, but there is a $25 fee for outgoing wire transfers. Perks Reward program members with Diamond status are eligible for three wire transfers per statement cycle

Which ATMs can I use and are there any fees?

Synchrony Bank is part of the Plus and Accel ATM networks, and you can use ATMs with Plus or Accel logos free of charge. The bank also reimburses up to $5 per statement cycle for fees charged by non-network ATMs.

Does Synchrony Bank offer free money for signing up for an account?

Synchrony does not currently offer free money for opening new accounts. However, the bank is known for providing higher than average APY rates. Check here for more details.
This article has been updated with additional reporting since its original publication.
Rates are subject to change; unless otherwise noted, rates are updated periodically. All other information on accounts is accurate as of Jan. 5, 2021.
This content is not provided by Synchrony Bank. Any opinions, analyses, reviews or recommendations expressed in this article are those of the author alone and have not been reviewed, approved or otherwise endorsed by Synchrony Bank.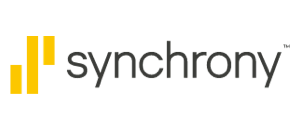 Take Advantage of our Best Offer(s)