Tomo Credit Card Review 2023: No Credit Check — What You Should Know
GOBankingRates Score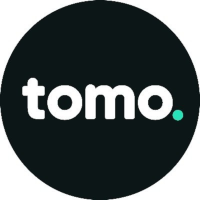 Quick Take: The Tomo credit card is one of the few credit cards that do not require a credit check. You can get a card with no credit history or a limited one. On top of that, there is no annual fee and the card is registered on the Mastercard network, giving you additional perks. While the approval process for the Tomo credit card can take some time, applicants are carefully considered, giving everyone an opportunity to own the card.
Ease of Use
Cash Back
Fees
Ease of Approval
How did we calculate this?
Pros
No interest charges
No annual fee
No credit check
Cons
It does not have impressive benefits or rewards.
Preapproval is required before a card application.
Tomo Credit Card Overview
The Tomo credit card, issued by Community Federal Savings Bank, stands out as an attractive option because it does not require a credit check and also offers some worthwhile features, such as no annual fees and higher credit limits.
Key Features
The Tomo credit card earned its score with the following features.
Ease of Use
The Tomo credit card is branded as a Mastercard, which is accepted almost everywhere worldwide. Although credit limits start at $100, depending on your circumstances and financial standing, you could be eligible for a credit limit of up to $10,000.
However, keep in mind that, at first, you will be required to pay off your balance on a weekly basis. And if you don't pay off your balance in full, your card will be frozen until you do.
Additionally, Tomo imposes transaction limits on your card as follows:
Number of daily purchases allowed: 20
Daily value of purchases allowed: $5,000
Number of purchases allowed per four days: 40
Value of purchases allowed per four days: $10,000
Cash Back
Tomo credit card holders also earn 1% cash back on purchases. Although it has a lower rewards rate than many other credit cards, it's still quite competitive among cards that do not require a credit check due to its other features.
Fees
Tomo's credit card does not have an annual fee. Cardholders are not charged interest, either — the credit card features a permanent 0% APR. Instead, the company makes money through interchange fees that are surcharges on the merchant when cardholders use their cards for purchases.
Unlike traditional credit cards, Tomo does not let you carry a balance from one month to the next. Cardholders have to agree to an automatic payment schedule. Payments are automatically deducted from your account each Monday to cover the week's balance.
With frequent payments, your credit utilization remains low. As a result, using the card responsibly can help you improve your credit score and establish good credit. Moreover, Tomo reports all payments to the three major credit bureaus: Equifax, Experian and TransUnion.
Additionally, after a few months of responsibly using the card, it is possible to shift to a monthly payment schedule. However, you still will be required to pay your balance in full each month.
Ease of Approval
As compared to conventional credit cards, it might be easier to get approved for the Tomo credit card because your credit score is not considered in the decision. Note that Tomo does require you to have at least $1,000 in your linked bank account to process your application.
Good To Know

If you happen to be an influencer, you can earn even more cash back by applying to be an ambassador for the Tomo credit card. As an ambassador, you'll promote the card to your audience and encourage people to sign up for the card with a unique approval code. For every person approved for the card, you'll get an extra 1% cash back reward for three months. As you continue referring others, you can earn up to 20% cash back — and there's no limit to the amount of referrals you can bring over. You can earn up to $500 in cash back rewards per month.
Other Benefits
Since the Tomo credit card is a Mastercard, it has additional benefits, including the following:
Mastercard Global Service: With Mastercard, you get emergency assistance in whichever language you speak. Also, you can instantly report a stolen card.
Zero Liability Protection: If someone makes purchases on your card in case of theft or misplacement, you are not liable for these purchases.
ID Theft Protection: You can register your Tomo card number to receive alerts if there is suspicious activity on your account.
How Does the Tomo Credit Card Compare to the Competition?
If you're wondering how Tomo measures up, here's a quick rundown of a couple of its competitors.
Grow Credit Mastercard
The Grow Credit Mastercard does not require a credit history and does not pull your credit scores for approval. However, you must be at least 18 and a permanent U.S. citizen to apply. You must also have a bank account, Social Security number, valid email address and phone number.
Although Grow Credit doesn't charge any interest, if you don't qualify for its free plan, you might have to pay for one of its membership plans to be approved for the card. Tomo does not offer membership plans.
Additionally, unlike Tomo, Grow Credit only allows you to use the card to pay for subscriptions, such as Netflix, Amazon Prime and Spotify. However, like Tomo, it does report your payment history to all three major credit bureaus.
OpenSky Secured Visa Card
The Tomo card is also somewhat comparable to the OpenSky Secured Visa card, which does not require a credit pull. You can even get approved for the card without a credit score.
However, OpenSky's offering is a secured credit card, which requires at least a $200 security deposit to open. Additionally, the card has an annual fee of $35. If you are not willing to make the initial deposit and pay for the recurring annual fee, the Tomo credit card might be a better option for you.
How To Apply
Tomo uses different data points to decide if you are eligible for the card. Although Tomo does not conduct a hard pull on your credit history, the company does require at least one linked checking, savings or asset account with a balance of at least $1,000 as part of its underwriting process. The company checks your cash flow and banking history to be able to approve your application and set an appropriate credit limit.
To get started, click the mint green "Get started" button on Tomo's website and enter your email. You'll receive an email with a link that will take you to the online application. You'll have to verify the following:
Your phone number
Your address
Your name and date of birth
Your Social Security number
Then, you'll be asked to link your bank account. Once you've linked your bank account, you'll be asked one final question, "Are you a student?" before you submit your application for approval.
Note that the more accounts you link, the stronger your financial profile might be, which might increase your chances of approval and the possibility of a higher credit limit.
Tomo uses Plaid or Finicity to link your bank account, but beware that some institutions have linking issues. See Tomo's "Application Help" page to find out which institutions are currently having trouble linking.
Who Is the Tomo Credit Card Best For?
The Tomo credit card is suitable for people whose credit history is nonexistent or limited — or those who have had challenges getting approved for traditional credit cards due to their credit scores. Moreover, if you do not want to pay an annual fee or interest, Tomo is a good option for you.
Tomo is also ideal for people who want to improve their credit score through automated payment options and instant credit bureau reporting. The card gives you complete control over your finances.
If you do not have a Social Security number, you can still apply and qualify for the credit card. This makes the card suitable for non-U.S. citizens.
Final Take
The Tomo credit card is designed to help users build credit without the hassle of a credit check, interest charges and annual fees. If you have a steady income, the ability to pay your bill in full each week to improve your credit score, and you aren't interested in high rewards rates, the Tomo credit card might be an ideal choice for you.
FAQ
Here are answers to some of the most frequently asked questions about the Tomo credit card.
Does Tomo pull your credit?

No, Tomo does not do a hard credit pull when you apply for its credit card.

Is the Tomo credit card secured or unsecured?

The Tomo credit card is unsecured.
Cynthia Measom contributed to the reporting for this article.
Information is accurate as of Jan. 26, 2023.
Editorial Note: This content is not provided by any entity covered in this article. Any opinions, analyses, reviews, ratings or recommendations expressed in this article are those of the author alone and have not been reviewed, approved or otherwise endorsed by any entity named in this article.