United Nations Federal Credit Union Review: Quality Service for International Members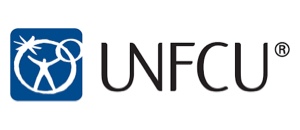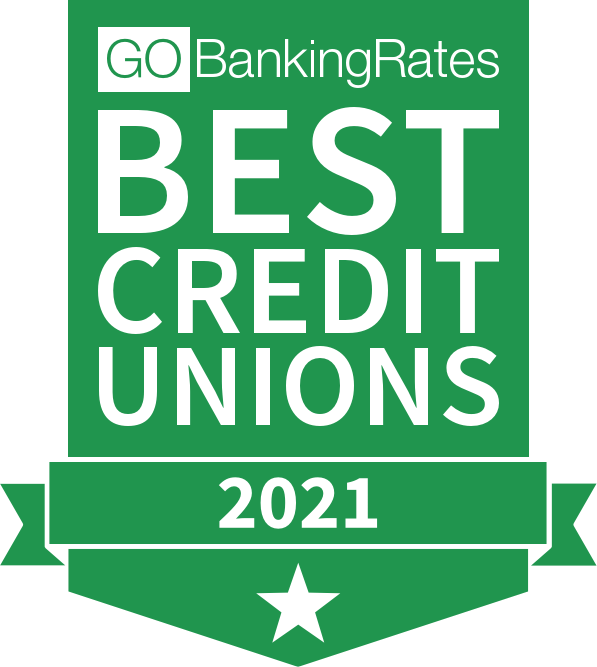 Our Take: United Nations Federal Credit Union is unique in that U.S. citizenship isn't required for membership. It was founded to meet the needs of people who came to work at the United Nations from all corners of the world.
Customer Service
Breadth of Products
Fees
Digital Experience
How did we calculate this?
Pros
Membership available to non-U.S. citizens
Member loyalty program
Travel services such as currency exchange and international calling cards
Large network of surcharge-free ATMs
Customer service numbers for 25 countries
Cons
No cash deposits allowed at non-UNFCU-owned ATMs
Banking branch locations only in New York City and Washington, D.C.
Lackluster rates
No money market account
About United Nations Federal Credit Union
United Nations staff relocating from their home countries to New York City spurred the need for a financial institution where non-U.S. citizens could bank. They opened United Nations Federal Credit Union in 1947 to serve the financial needs of these international customers. Today, U.N. and affiliated individuals can bank at UNFCU in the U.S. GOBankingRates has ranked it as one of the Best Credit Unions of 2021 in its annual list.
Membership is open to individuals with a connection to the U.N. or affiliated agencies, such as the World Bank and International Monetary Fund. Family members of these individuals are also eligible.
This United Nations Federal Credit Union review explains UNFCU's products and services in detail to help you decide if this is the best bank or credit union for you.
UNFCU Products
As nonprofit organizations, credit unions look to provide high-quality banking products with competitive rates and low fees. Here's a look at UNFCU's offerings.
Type
Features
Checking Accounts

No minimum balance and no monthly fees
Premium rates for members who qualify
Eligible for rewards dividends
Youth account available

Savings Accounts

Tiered rates based on balance
IRA savings account
Accounts for minors

CD Rates

Four types of CDs to choose from
Open with as little as $250

Credit Cards

Two cards to choose from
Promotional introductory rates
Low 9.9%-10.9% regular APRs

Insurance

Life and accidental death and dismemberment insurance for U.S. residents
Health, disability, auto, property, mobile-property and special-risk insurance for members living outside the U.S.

Investing

Financial planning
Retirement planning and pension review

Loans

Home loans for purchasing, refinancing or renovating a home
Secured and unsecured personal loans for any purpose, including debt consolidation, and a checking line of credit
Education loans
Secured and unsecured auto loans
UNFCU Checking Accounts
UNFCU has just one regular checking account. But in this case, one is all you need.
Features
Free account
Free personalized checks — just pay tax and shipping
Eligible for premium rate and rewards dividends
Overdraft protection via checking line of credit for qualified members
Available as a youth account
Pros
No monthly service fees or minimum balance
Competitive 0.05% annual percentage yield
Up to 1% premium APY
Premium rate easy to earn
Cons
Premium rate only applied to first $15,000
Rewards only good toward bank fees for most customers
UNFCU Savings Accounts
UNFCU's savings accounts include a high-yield account as well as individual retirement account savings. Youth accounts and a custodial account for minors are also available. In the case of the custodial account, the minor serves as the primary account holder, but the parent or grandparent who opens the account retains full control of the funds.
Features
High-yield savings has tiered interest rates
IRA savings account available
Youth account for children ages 12 to 17
Pros
Tax-advantaged savings for U.S. citizens with IRA savings account
Digital banking available for savings and youth accounts
Qualified youth account holders eligible for debit card with limited purchase and withdrawal limits
High-yield savings eligible for loyalty rewards
Cons
Low maximum rate of 0.25% for high-yield savings
Low 0.10% regular rate for high-yield savings and IRA savings accounts
UNFCU CD Accounts
Share certificates — the credit union version of CDs— are a risk-free way to grow savings, and UNFCU has four types to choose from. Balances count toward loyalty dividend requirements.
Features
Select from Standard, Simple Saver, Impact and Flex Rate certificates
Terms of three to 60 months for standard certificate
Low opening deposit requirements
Impact certificates benefit environmental and social initiatives
Flex Rate certificate allows one-time rate increase
Dividends compounded daily
Pros
Can add funds to Simple Saver
Low $250 opening deposit for Super Saver; $500 for other certificates
Flex Rate certificate locks in new rate for remaining certificate term
Better rates than savings account for most terms
Simple Saver pays $25 bonus if member has made two deposits and has $2,500 balance at maturity
Cons
Just one term available for Simple Saver, Impact and Flex Rate
Low 0.10% and 0.15% APYs for terms of less than a year
Banking Experience
For U.N.-affiliated Americans living in the U.S. or overseas — and foreign nationals living in the U.S. — UNFCU makes it easier to manage your finances at home and abroad.
Customer Service
Customer service is a major strong point for UNFCU. The call center is available 24/7, seven days a week. Toll-free numbers are available for 25 countries, and the credit union also operates a U.N. tie line available from select duty stations.
Alternatively, members can call Skype-to-Skype for free, start a web chat and get an immediate response, or send a secure email.
Branch Availability
UNFCU branch availability is limited to New York City and Washington, D.C., in the U.S., and Austria, Italy, Kenya, Switzerland and Uganda overseas. However, members also have access to 5,400 shared branches with walk-in access. There's no charge to use a shared branch.
Mobile and Digital Experience
As you'd expect from a credit union with an international membership, UNFCU offers a robust digital platform. You can pay bills via online bill pay, transfer money internationally in many currencies, apply for a loan and view your account history going back 36 months.
A mobile app, available for iOS and Android, lets you transfer funds to your accounts at UNFCU and other financial institutions. The app also supports loan applications, loans against existing lines of credit and remote check deposits. Android users rate the app 4.6 out of five stars on Google Play. The iOS version has a much lower rating of 2.8 out of five stars in the App Store, but fewer than 50 users have rated it.
UNFCU secures accounts using technology such as secure sockets layer encryption. Installing Google Authenticator on your device lets you log in using a security code, and it works globally.
Convenience
The shared-branch networks and surcharge-free withdrawals from UNFCU, CO-OP and Allpoint ATMs make it easy to bank with the credit union despite there being few UNFCU-owned branches.
How To Open an Account
You must join UNFCU before you can open an account, and you can do that by filling out an application on the website. Have the following ready:
Valid government-issued ID, such as a driver's license or passport
Mailing address
Residential address
$25 to fund your membership share
Social Security number or tax ID
You must also verify your membership in a designated association or your eligibility as an employee, retiree, consultant or volunteer — or prove that you're a family member of a current member. UNFCU lists the documents needed for those verifications on its website.
Once you're a member, sign up for digital banking. Then log in to your account and select "Open Deposit Accounts" from the "Account Services" menu. Just fill out the form and submit it online to open your new account.
Key Information

Customer Service Number: 800-891-2471 in the U.S.; see UNFCU website for international numbers

Routing Number: 226078609

Locations: UNFCU Near You
UNFCU Fees
All financial institutions have fees, but UNFCU has fewer than others because its checking and savings accounts have no monthly service fees. You can avoid some fees, such as for overdrafts and excessive savings account withdrawals, with careful management of your account. Here are some other fees you might encounter at UNFCU:
| Type | Amount |
| --- | --- |
| Credit union membership | $25 |
| Monthly maintenance fees | $0 |
| Excess transactions | $5, up to $15 per day |
| Non-sufficient funds | $25 |
| Out-of-network ATM transactions | $1 each after first eight in the U.S.; $2 after the first eight outside the U.S. |
| Wire transfers | $15-$30 via digital banking; $35-$40 in branch |
| Mobile money transfer to eligible countries via digital banking | $1-$4 |
United Nations Federal Credit Union vs. Competitors
Before you decide where to bank, look at a few financial institutions to see how they compare in terms of products and services, fees and convenience. Here's a look at how UNFCU stacks up against some of its competitors.
| Bank | Best For |
| --- | --- |
| United Nations Federal Credit Union | Travel support for individuals affiliated with the U.N. and associated organizations |
| Alliant Credit Union | High yields on savings accounts |
| Navy Federal Credit Union | Competitive rates and membership perks for past and present members of the military |
| USAA | One-stop financial services for past/present members of the military and their families |
United Nations Federal Credit Union vs. Alliant Credit Union
Alliant Credit Union members earn impressive 0.55% rates on savings and up to 0.25% on checking. UNFCU can't compete with that, but it does an outstanding job of catering to frequent travelers. For example, it provides calling cards with discounted rates and can exchange currency from New York City branches.
United Nations Federal Credit Union vs. Navy Federal Credit Union
Navy Federal Credit Union has very competitive rates and an excellent selection of share certificates, including one that pays up to 3.50% APY. One area where UNFCU excels in comparison to Navy Federal is in offering members an expert review of their U.N. pension to make sure members are on track for retirement.
United Nations Federal Credit Union vs. USAA
USAA members get discounts and rewards in addition to banking products and services with low fees and competitive rates. However, its customer service options are sparse compared to UNFCU's.
Final Take
UNFCU caters to a very narrow market made up of individuals associated with the United Nations, and its credit-union-owned branches and ATMs are confined to the limited geographic area where U.N. facilities are located. But partnerships with a larger ATM network, 5,400 shared branches plus comprehensive digital services help members keep an eye on their money no matter where their work takes them.
More Banks With Great Perks

Bank Branches

Credit Unions
Editor's Favorite

Working overseas presents many challenges, but with UNFCU, banking doesn't have to be one of them. Google Authenticator keeps your online banking information secure so you can feel safe using mobile banking as you travel. And in the event you need assistance, UNFCU gives you plenty of ways to reach out, including customer service lines in more than two dozen countries.
United Nations Federal Credit Union FAQ
Here are answers to some of UNFCU's more commonly asked questions.
Who can join the United Nations Federal Credit Union?

Membership is open to individuals connected to the United Nations and affiliated agencies. Family members of these individuals are also eligible.

How do I transfer money to my UNFCU account?

You can transfer money to your UNFCU account from an outside account via wire transfer. You'll find the information you'll need to provide to the sender on the UNFCU website.

Where are UNFCU ATMs located?

UNFCU-owned ATMS are located in U.N. buildings in New York and Washington, D.C. However, members can use ATMs in the Allpoint and CO-OP networks to withdraw cash.

Is there a charge to use a UNFCU ATM?

There's no fee to use UNFCU ATMs or ATMs in the Allpoint and CO-OP networks.

Can I still keep my UNFCU account after I retire or leave the United Nations system?

Yes. Once you're a member, you may remain a member regardless of where -- or whether -- you work.

Does UNFCU offer free money for signing up for an account?

There currently are no free-money promotions for signing up for an account. However, UNFCU is offering an introductory 0% annual percent rate on its Elite credit card. The card's current rate is 9.9%.
Rates are subject to change. Information on accounts is accurate as of Jan. 6, 2021.
This content is not provided by United Nations Federal Credit Union. Any opinions, analyses, reviews or recommendations expressed in this article are those of the author alone and have not been reviewed, approved or otherwise endorsed by United Nations Federal Credit Union.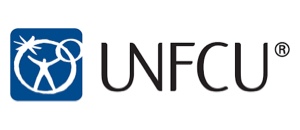 Take Advantage of our Best Offer(s)