VyStar Credit Union Review: Free and Low-Cost Banking at a Community Credit Union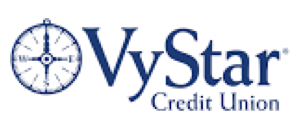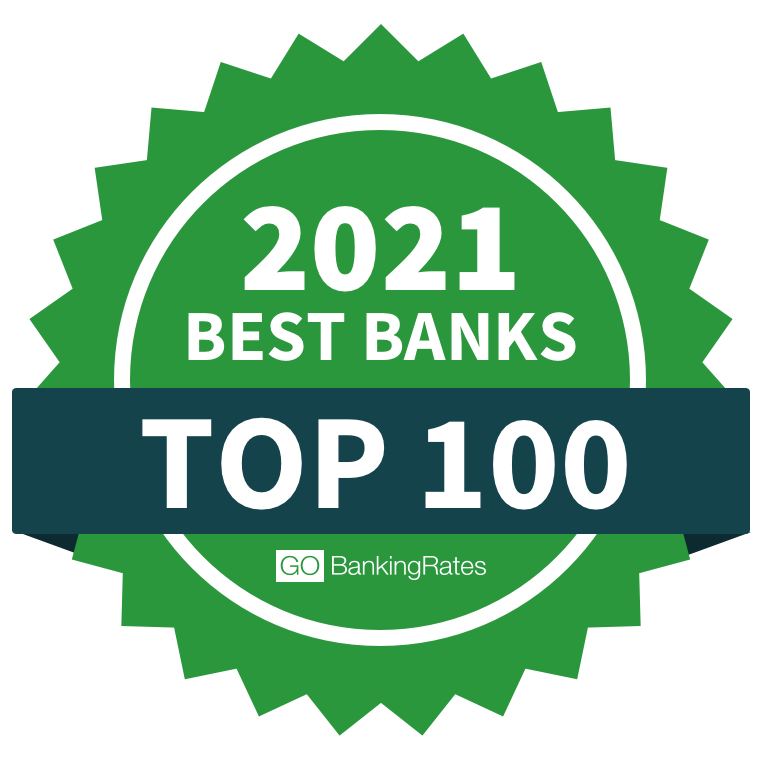 Our Take: VyStar Credit Union provides free or low-cost banking services to eligible residents of Florida and Southeast Georgia. With more than 735,000 members, it ranks among the 20 largest credit unions in the country and is the largest mortgage lender in Northeast Florida. This VyStar Credit Union review will cover the pros and cons of banking with VyStar and how it can work for you.
Fees
Community Presence
CDs
Breadth of Products
How did we calculate this?
Pros
No monthly service fees for checking and savings accounts
Interest-bearing checking options
Free withdrawals at more than 20,000 ATMs
More than 100 Vystar branches, including at Target, Costco, Walgreens, CVS and Speedway.
Cons
Restricted service area and membership
Poorly rated mobile app
About VyStar Credit Union
VyStar Credit Union got its start in 1952 as Jax Navy Federal to serve military, civil servants and the families stationed at Naval Air Station Jacksonville. The name has since been changed to VyStar and membership is now open to residents of Florida and Southeastern Georgia.
VyStar Credit Union is a good alternative to a traditional bank for those who qualify. As a member, you'll have access to low-cost financial services and higher interest rates, known as dividends.
VyStar Credit Union Products
VyStar Credit Union's account services will cover nearly every financial need you have. Handling all your finances in one place can can simplify your life.
Products
Details
Checking Accounts

Several accounts to choose from, including for teens, young adults and seniors
No monthly service fees
Annual percentage yield of

0.10%

Overdraft protection available

Savings Accounts

Start with a $5 deposit
No monthly service fee
Earn

0.10%

APY on balances of $50 or more
Numerous options, including Health Savings, Education Savings and Holiday Savings

Money Market Accounts

No minimum balance requirement
Check writing allowed
0.20% to 0.40% APY

CD Accounts

Terms between three months and five years
APY of 0.25% to 1.10%
$500 minimum balance

Personal Loans

Personal loans
Vehicle loans
Adoption lines of credit
Emergency relief loans

Home Loans

Mortgages
Refinancing
Home equity loans and lines of credit

Individual Retirement Accounts
VyStar Credit Union's accounts are designed for different types of customers. Here's a closer look at each type.
VyStar Credit Union Checking Accounts
Like many of the best checking accounts, VyStar's checking accounts let you earn interest and don't charge any monthly service fees. Not only that, but you also won't get charged fees for incoming wire transfers, official checks, stop payments and bank transfers.
Features
Regular checking account as well as accounts for teens, students, young adults and seniors
Linked checking and savings for automatic overdraft coverage
Earns interest
Pros
Low or no fees
Free ATM withdrawals at more than 20,000 ATMs

0.10%

APY on balances over $50
Cons
Must open Regular Savings account to get checking account
VyStar Credit Union Savings Accounts
To get started with VyStar Credit Union, you'll need to open a Regular Savings account first. All you need is $5 for the initial deposit. You can use savings accounts to save for goals or to set up as your overdraft backup account. In addition to the Regular account, VyStar offers a Kids Club account for young savers and a Holiday account to put money aside for Christmas.
Features
No monthly service fees
Can be linked to a checking account to serve as overdraft backup
Direct deposit available
Pros
Start with as little as $5
Earn

0.10%

APY on balances of $50 or more
Cons
No high-yield options
Withdrawals and transfers limited to six per month or your account might be closed
VyStar Credit Union Money Market Accounts
A VyStar money market account will pay you the highest available dividend while still allowing you to write checks and pay bills. There are no minimum balance requirements to open or maintain an account.
Features
No minimum opening or monthly balance requirement
Check writing allowed
0.20% to 0.40% APY
Pros
Competitive rates
Tiered interest increases as your balance grows
Overdraft protection available
Cons
Limited to six transfers or withdrawals per month
VyStar Credit Union CD Accounts
Finding the best CD rates takes some shopping around. Traditional CDs will lock your money in for a determined amount of time, but you typically can't make withdrawals or deposits without penalties. Vystar Credit Union offers traditional CDs and an 18-Month Step Up Certificate. With the Step Up Certificate, you can continue to deposit $2,000 or more at a time during the 18-month term.
Features
Terms from three months to five years
APY ranges from 0.25% to 1.10%
$500 minimum to open
Pros
High APY compared to other banks
Variety of terms to choose from
Step Up Certificate lets you add money
Cons
Early withdrawals may be subject to a penalty
Banking Experience
VyStar Credit Union aims to provide a friendly, community-focused experience for members. It offers a variety of ways to do your banking, including at physical branches and ATMs, online or using the mobile app.
Customer Service
If you need help, visit a local branch or call customer service seven days a week from 7 a.m. to 7 p.m at 1-800-445-6289 or 904-777-6000.
Accessibility and Branch Availability
Most of VyStar's more than 100 branches are in Florida, but it also has 11 in Georgia. Some branches and ATMs are located in retail stores such as Target, Walgreens, CVS and Speedway. Branch hours may vary, so check online or call ahead to find out when your local branch is open.
Mobile and Digital Experience
VyStar Bank could improve the mobile app experience. According to user reviews, the app is often down and can be glitchy. Here's how it scores with users:
Like most mobile banking apps, VyStar's app lets you handle a number of banking tasks. Here are some of the things you can do:
Manage your account
Review recent transactions and balances
Make mobile deposits
Find the nearest ATM
VyStar secures your accounts and information online using multifactor authentication (MFA), timed log out, encryption and firewalls.
Convenience and Ease of Use
Based on Vystar Bank customer reviews, the online banking platform seems to be more reliable than the mobile app. Both provide basic services. For everything else, call customer service or visit a local branch.
How To Open an Account
To open a bank account with VyStar, you'll first need to sign up for membership online, at a branch or by mail. Membership is available to those who live or work in select Florida and Georgia counties, as well as their families. Once you're approved for membership, you'll need to open a Regular savings account with at least $5. You'll need the following to open an account:
Social Security number
Government-issued photo ID
Current bank account and routing number for the first deposit
Email address
Key Information

Customer Service Number: 800-445-6289 or 904-777-6000

Routing Number: 263079276

Login: VyStar Credit Union Login Help

Locations: VyStar Credit Union Near You
VyStar Credit Union Fees
Like most financial institutions, Vystar Credit Union charges fees for certain activities and services. Here's a quick look at some of the most common fees:
| Type | Amount |
| --- | --- |
| Monthly maintenance | None |
| Returned item | $8 |
| Wire transfer (incoming) | None |
| Wire transfer (outgoing) | $15 |
| NSF | $32 |
VyStar Credit Union vs. Competitors
Before settling on a financial institution, it's always a good idea to see how it compares to the competition. Here's how VyStar stacks up against some of its rivals.
| Credit Union | Best For |
| --- | --- |
| VyStar Credit Union | Wide range of products and services for residents of Northeast Florida and Southeast Georgia |
| Georgia United Credit Union | North Georgia residents looking for more branch locations |
| Alliant Credit Union | High APY on digital savings accounts |
| Jax Federal Credit Union | Access to branches nationwide |
VyStar Credit Union vs. Georgia United Credit Union
Although VyStar serves both Florida and parts of southeastern Georgia, it only has 11 branches in the Peach State. If you live in Georgia and prefer more access to physical branches, Georgia United Credit Union is a good option. It lists 19 branches on its website — many in and around Atlanta and other locations in the northern part of the state, where VyStar doesn't have a presence.
VyStar Credit Union vs. Alliant Credit Union
Whereas VyStar's membership is restricted to Florida and Georgia, membership to Alliant is available to anyone in the country willing to join Foster Care to Success. Joining is worth it if you want to earn a high return on your money — Alliant's online savings accounts earn up to 0.55% on $100 balances or more, compared to VyStar's 0.10% APY.
VyStar Credit Union vs. Jax Federal Credit Union
VyStar and Jax Federal Credit Union both started in Jacksonville and offer checking and savings accounts, but VyStar's offerings are more diverse. However, Jax provides customers with 5,000 shared branch locations nationwide.
Final Take
VyStar's range of products and services, including free checking and savings accounts, make it a good option for people who live in its service area. Opening an account with VyStar is simple — just apply online or visit a nearby branch to get started.
Editor's Favorite

VyStar Credit Union's 18-Month Step Up Certificate is a standout feature, giving you a chance to reach your savings goals faster. You'll lock in savings at a higher interest rate and have the ability to deposit $2,000 or more at a time during the 18-month term.
VyStar Credit Union FAQ
Here are the answers to some commonly asked questions about VyStar Credit Union.
Is VyStar Credit Union FDIC insured?

VyStar Credit Union insures up to $250,000 of the total deposits in your accounts.

Does Vystar Credit Union offer free money for signing up for an account?

VyStar doesn't currently offer cash bonuses when you sign up, but check the website regularly to see if there are any future promotions.

How long do Vystar Credit Union deposits take to clear?

VyStar typically makes check and cash deposits available on the same business day the deposit was received.

How many withdrawals or transfers can I make from my Vystar savings account?

You can make only make six "reauthorized, automatic, internet or telephone transfers and withdrawals" to comply with federal regulations. VyStar might close your account if you exceed the limit.
Rates are subject to change; unless otherwise noted, rates are updated periodically. All other information on accounts is accurate as of Feb. 5, 2021.
This content is not provided by VyStar Credit Union. Any opinions, analyses, reviews or recommendations expressed in this article are those of the author alone and have not been reviewed, approved or otherwise endorsed by VyStar Credit Union.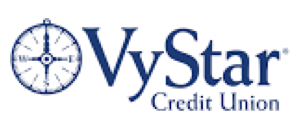 Take Advantage of our Best Offer(s)