YNAB Review: Is It the Right Budgeting App for You?
GOBankingRates Score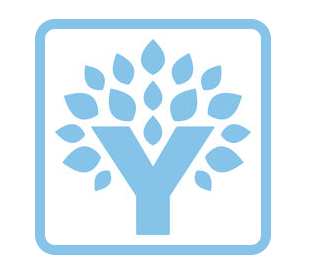 Quick Take:
You Need a Budget is a budgeting app and method that enables a user to track and manage their budget easily. The platform is based on four budget management rules that may make the platform a bit tricky to learn for some
. However, YNAB offers plenty of help getting started, and many users have nothing but praise for the app.
Security
Pricing
Features
Platforms
How did we calculate this?
Pros
34-day free trial that does not require a credit card
Available on most platforms, including some Amazon devices
Provides financial education for users
Cons
Steep monthly subscription fee
Lacks the features of some other budgeting apps, such as bill payment tracking
Based on a specific budgeting method
YNAB Overview
Many budgeting apps help users track their budget, but YNAB also helps users learn to budget. The app uses the zero-based budgeting method, which tends to be a very hands-on budgeting method. The app's four-step budgeting approach is designed to help users gain control of their finances by giving every dollar a job and managing their money. The app is not free, but it does have several features that make it worth the cost of subscribing.
Make Your Money Work For You
Key Features of YNAB
GOBankingRates gave a 4.6 overall score for the following features used for this You Need a Budget review. 
Security
YNAB uses 128-bit encryption and bank-grade security to protect user data as it's transferred between the YNAB app and financial institutions. The YNAB platform is built on the same technology used by many government agencies, and user data stored on the YNAB servers is also encrypted.
Pricing
YNAB offers a free 34-day trial for new subscribers. A credit card is not required to sign up for the free trial.
Once the free trial ends, YNAB users pay $14.99 monthly or $98.99 annually, plus applicable taxes, for use of the app and access to the YNAB community and live financial classes. This pricing may seem steep to some, but YNAB users do not have to deal with ads or third-party product recommendations on the platform.
Features
YNAB boasts the following features commonly found in many budgeting apps:
Financial accounts can be securely synced with the app, enabling users to view their complete financial picture.
Goal tracking allows users to create and track financial goal categories.
The reporting feature provides a snapshot of a user's spending and net worth.
The handy loan calculator can motivate users to pay off debt more quickly by calculating how much interest additional payments can save.
Make Your Money Work For You
Platforms
Those who don't keep up with their budgeting app because of access limitations can't use that excuse with YNAB. It might be one of the most widely compatible financial apps on the market. Not only is the app available for Android and Apple devices, but YNAB can also be accessed on many Amazon devices, including Amazon Echo. The platform can be accessed via a web browser as well.
Comparable Budgeting App Options
Here is a quick look at how YNAB compares to two other popular budgeting apps.
Mint
Unlike YNAB, the Mint budgeting app is free, but users receive product recommendations from Mint. A paid, ad-free version of Mint is also available.
Mint and YNAB have many of the same features, but Mint also offers a few additional features not available with YNAB, including access to your credit score, investment tracking and bill payment tracking.
Goodbudget
Goodbudget is similar to YNAB. It is a budgeting app designed for a specific budgeting method — here, the envelope budgeting system. The Goodbudget app lets users sort their monthly income into virtual envelopes for specific spending categories.
Make Your Money Work For You
Goodbudget offers both a free and paid version of the app.
How To Sign Up for YNAB
New users can sign up on the YNAB website or the YNAB app. Sign-up involves entering an email address, choosing a password, or signing up with a Google or Apple ID. While signing up for YNAB only takes seconds, YNAB recommends that new users plan for 20 to 30 minutes to connect their financial accounts to the platform and create their budget once they are ready to begin using the app.
Who YNAB Is Best For
YNAB is best for budgeters who not only need a budgeting app but who also need to learn how to become better budgeters. Users who follow the YNAB budgeting rules can become more mindful of their spending and savings habits and break the cycle of living paycheck to paycheck. Fans of the zero-based budgeting method will find the YNAB app particularly useful. 
Final Take
While some may feel the cost of YNAB is steep, the platform is ad-free, and YNAB claims that users save $600 in the first two months on average. Therefore, the subscription fee may be worth it to some users. Those who do not want to follow the hands-on YNAB method might prefer Mint or another budgeting tool that allows for more automation. However, anyone can use the free 34-day trial to try out this app.
Make Your Money Work For You
YNAB FAQ
Here are some quick answers to commonly asked questions about the YNAB app.
Is YNAB worth the money?

According to YNAB, new users save an average of $6,000 during their first year and an average of $600 during the first two months

. Even if a user only saves half these amounts, they would save more than enough to cover the cost of a $14.99 monthly or $98.99 annual subscription.

What are the pros and cons of YNAB?

Perhaps the biggest pro to YNAB is that it is both a budgeting app and a budgeting philosophy that helps users not just budget their money but get control of it. It is one of the few budgeting apps that can be used on Apple, Android and Amazon devices

. The biggest con is that it does require a monthly or annual subscription.

Why is YNAB so popular?

Part of what makes YNAB so popular is that YNAB is both a budgeting app and a budgeting method. According to YNAB user reviews, the YNAB four-step budgeting method helps many people successfully gain control of their budget.

How much does it cost to use YNAB?

YNAB users pay $14.99 monthly or $98.99 annually

. YNAB offers a free 34-day trial for new subscribers.
Make Your Money Work For You
Information is accurate as of July 18, 2022.
Editorial Note: This content is not provided by YNAB. Any opinions, analyses, reviews, ratings or recommendations expressed in this article are those of the author alone and have not been reviewed, approved or otherwise endorsed by YNAB.