How To Budget For the Holidays in the Year of COVID-19

6 min Read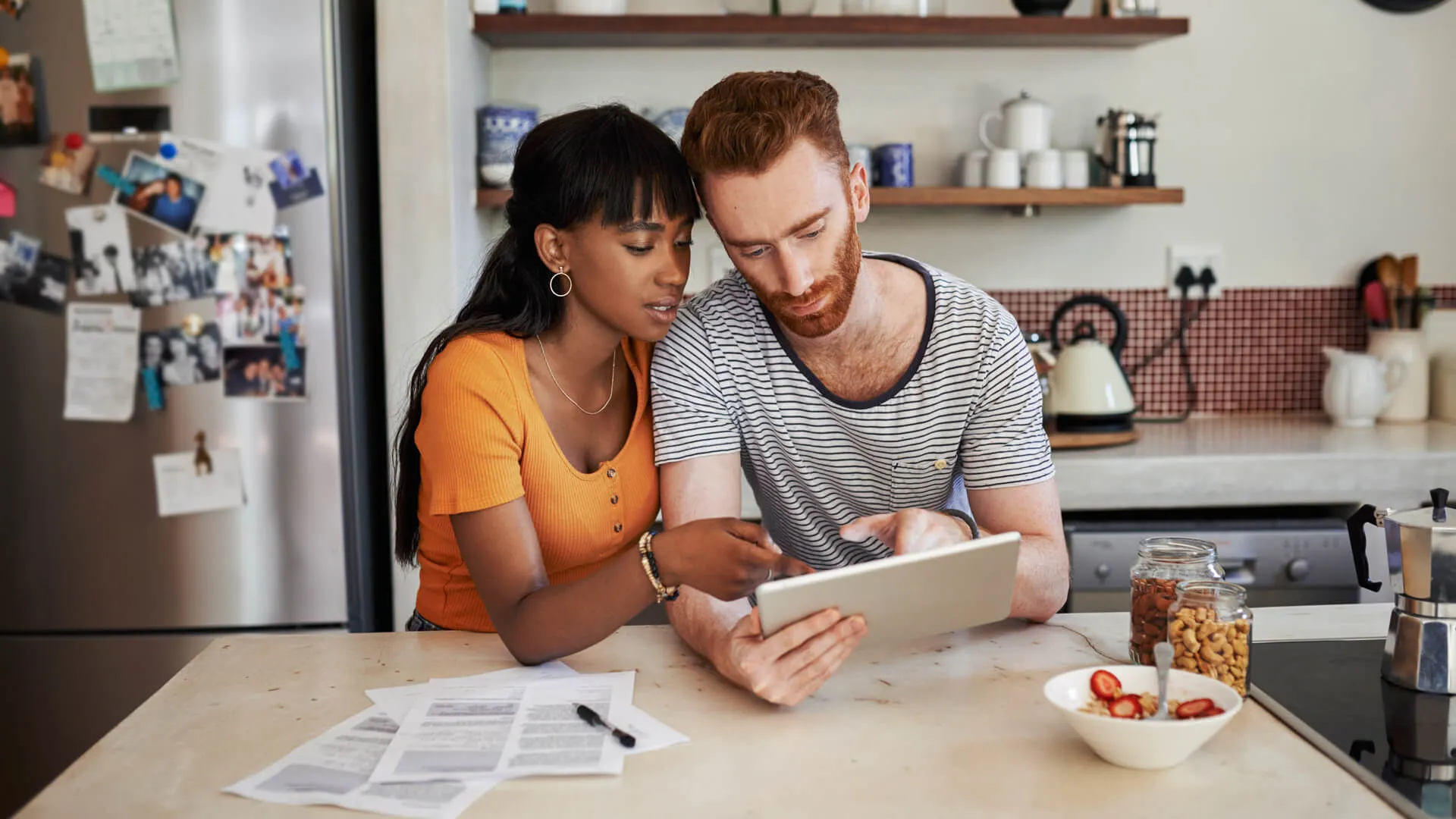 The most wonderful time of year is upon us, and for many people, it's a sign we're getting back to normal. After a year when holiday parties were canceled and family gatherings limited to household members because of the COVID-19 pandemic, many are joining together again. Typically a time to gather with loved ones, exchange gifts and feast on traditional fare, the holidays are back on as COVID-19 vaccinations are readily available for most ages.
Read: Where To Get Unique Holiday Gifts Without Leaving Your House
Find Out: 29 Ways To Save On Holiday Gifts
Last year, record-high unemployment levels and continued economic uncertainty caused many Americans to cut back on holiday gifts, food and fanfare. And we learned that it was possible to have a merry holiday season on a budget. Why not continue what we learned at the peak of the pandemic this year? Use these tips to curb your spending, while still making the holiday season special for your family.
Make Your Money Work for You
Start Shopping Early
If last-minute holiday shopping is usually your thing, this might be the year to rethink your strategy. The National Retail Federation reports that 49% of people planned to start their holiday shopping by the end of October, That's an increase over 2020, when 42% vowed to start early.
The early start date likely is buoyed by concerns over the supply chain and the ability to acquire gifts such as electronics, toys and clothing. The National Retail Federation reported that 47% of holiday shoppers were worried they wouldn't be able to find the items they wanted this season.
Skip the Holiday Feast
The pandemic forced us to rethink holiday parties and large family gatherings last year. As we crawl back to more normal celebrations this season, it's more important to spend time together than to put on a giant holiday spread, isn't it? Instead of making — or buying — a huge amount of food, have each family member choose a favorite dish or dessert and serve a condensed menu. This will allow you to save money on your grocery bill, without leaving anyone wanting for their favorite holiday food.
Shopping Tips: Wrapping Paper, Greeting Cards and More Holiday Items to Only Buy at Dollar Stores
Opt For Nontraditional Holiday Meals
Classic holiday menu items like a turkey, prime rib and ham can add up fast. Especially this year, with the U.S. Department of Agriculture reporting that as of Oct. 29, the wholesale price for frozen turkeys that weighed between 8 and 16 pounds was up 25 cents per pound and about 23 cents per pound for bigger birds. Ordering a pizza or grilling up burgers certainly isn't a standard holiday meal, but switching things up can be fun. In addition to saving money, less time in the kitchen will also give you more opportunities to relax and enjoy yourself.
Check Out: 29 Ways To Save On Holiday Gifts
Make Your Money Work for You
Map Your Road Trip
If you're traveling this holiday season, expect to take a hit at the gas pump. Average gas prices in October were $3.38 per gallon, up from $2.24 in October 2020, according to the U.S. Energy Information Administration. By Nov. 8, the average price had climbed to $3.42 nationally, AAA reported.
Save money by planning your route ahead of time. This will allow you to reserve hotel rooms in advance, so you can enjoy early booking rates. You'll also be able to map out affordable food stops to make your trip as economical as possible.
Spend Smart: 50 Ways To Live the Big Life on a Small Budget
Seek Out Free Shipping
Since we're still living with the pandemic, it's not surprising that 57% of shoppers plan to purchase holiday items online this year, according to the NRF. And they want their free shipping. Shipping fees add up fast and can substantially increase your holiday spending.
If you're shopping online, seek out stores that offer free shipping. Many require a minimum spend, so be savvy with your shopping. For example, Target offers free shipping when you spend $35. Avoid paying for shipping by adding household items you need anyway to your cart to meet the minimum spend requirement.
Note: While Target typically offers two-day shipping, that has been suspended for the holiday season given nationwide shipping delays, per the company's website
Read More: When To Use Cash and When To Use Credit for Your Holiday Spending
Start a Handmade Gift Tradition
On average, people plan to spend around $650 on gifts this holiday season — the same as in 2020 — according to the NRF. Of course, not everyone will be able to spend anywhere near this much. If you're looking to give meaningful gifts on a shoestring budget, consider getting crafty. Gifts made with your own two hands are unique and heartfelt, as the receiver knows you spent a lot of time and energy making something just for them.
Make Your Money Work for You
Get the Most From Every Dollar
More so than ever, 'tis the year to make your money work for you. Stores will likely have plenty of sales and coupons available this holiday season, so make your list, watch for deals and be ready to buy when they become available. It also can pay to sign up for sites like Rakuten and Ibotta, which allow you to earn cash back on purchases at various major retailers. Many credit card companies also offer deals you can link to your card, so log into your account to take advantage of these opportunities to save.
Condense Your Gift List
If your holiday gift list traditionally goes well beyond immediate family and close friends, you might consider cutting back this year. Focus on buying for your inner circle, so you can avoid going into debt this holiday season. Anyone worth receiving a gift from you will understand your need to stick to a budget. In fact, many people will likely be relieved you don't want to exchange gifts this year, because they're also trying to cut costs.
More From GOBankingRates
Jami Farkas contributed to the reporting for this article.
About the Author