Dave Ramsey Has Just Four Words for You in 2015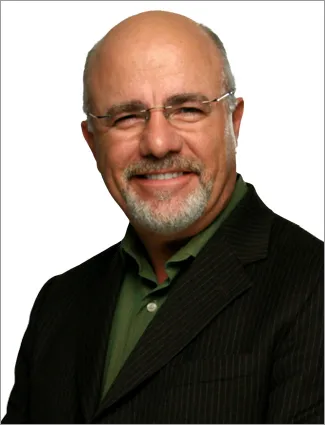 Dave Ramsey is the seventh finalist featured in GOBankingRates' 2014 "Best Personal Finance Expert" competition. Each day, readers will have the opportunity to vote for their favorite of 12 nominees, selected from the biggest names in finance by GOBankingRates' staff and editors at top media outlets. Voting for the 2014 contest is closed, but you can vote for Dave as your favorite personal finance expert of 2015.
As a best-selling author, entrepreneur and host of his own popular radio show, Dave Ramsey has built a huge following with a simple yet holistic approach to financial success. And, much like the personality that has endeared him to millions of fans, Ramsey's financial advice for Americans in 2015 is to the point — just four words, actually.

Americans owe about $11.7 trillion in debt — and Ramsey believes they'll never have financial freedom until they climb out of it. But how do consumers start to dig themselves out of what can seem like an almost bottomless hole?
See the other finalists Dave Ramsey is up against here>>
Part of what's made Ramsey a household name in personal finance is an ability to make complicated financial principles accessible and actionable. The frequent speaker often ties in personal references to his own riches-to-rags-to-riches story (Ramsey grew his real estate portfolio to $4 million by 26 and lost it by 30 — all before he became a personal finance powerhouse).
Make Your Money Work for You
It's an approach that works. Ramsey's written four New York Times best-sellers that address the emotional and spiritual sides of money management, including "The Total Money Makeover" and "Financial Peace," selling a combined 7 million copies. His nationally syndicated radio program, "The Dave Ramsey Show," reaches 8 million listeners weekly and is run on more than 550 affiliates. What's more, the Ramsey dynasty is growing; his daughter, Rachel Cruze, is a financial educator, speaker and author who recently co-wrote another best-seller with Ramsey called "Smart Money Smart Kids."
Ramsey also offers a range of personal finance resources and educational tools, including Financial Peace University, a nine-week program that has been attended by more than 2 million families at workplaces, churches, military bases and nonprofit organizations across the nation. (He's even got a boardgame: "Act Your Wage!".)
Dave Ramsey's No. 1 Tip for Financial Success in 2015
So where does Dave Ramsey think is the No. 1 thing you should do in 2015? His advice is simple:
"Get out of debt."
Ramsey points to his "7 Baby Steps" as model almost anyone can use to get out of debt and achieve financial success. In fact, the first three steps all share the primary purpose of getting and keeping you out of debt:
Save up a $1,000 emergency fund.
Use the "debt snowball" strategy to attack your debts, smallest to biggest.
Expand your emergency fund to cover three to six months of expenses.
Ramsey's firsthand knowledge of how to overcome debt and form new, healthy habits came about the hard way — and he offers it happily to his readers along with an action plan for getting back in control of their finances.
See Ramsey explain the "debt snowball" method in this video.