See How Far Your Paycheck Goes in the 10 Biggest U.S. Cities

8 min Read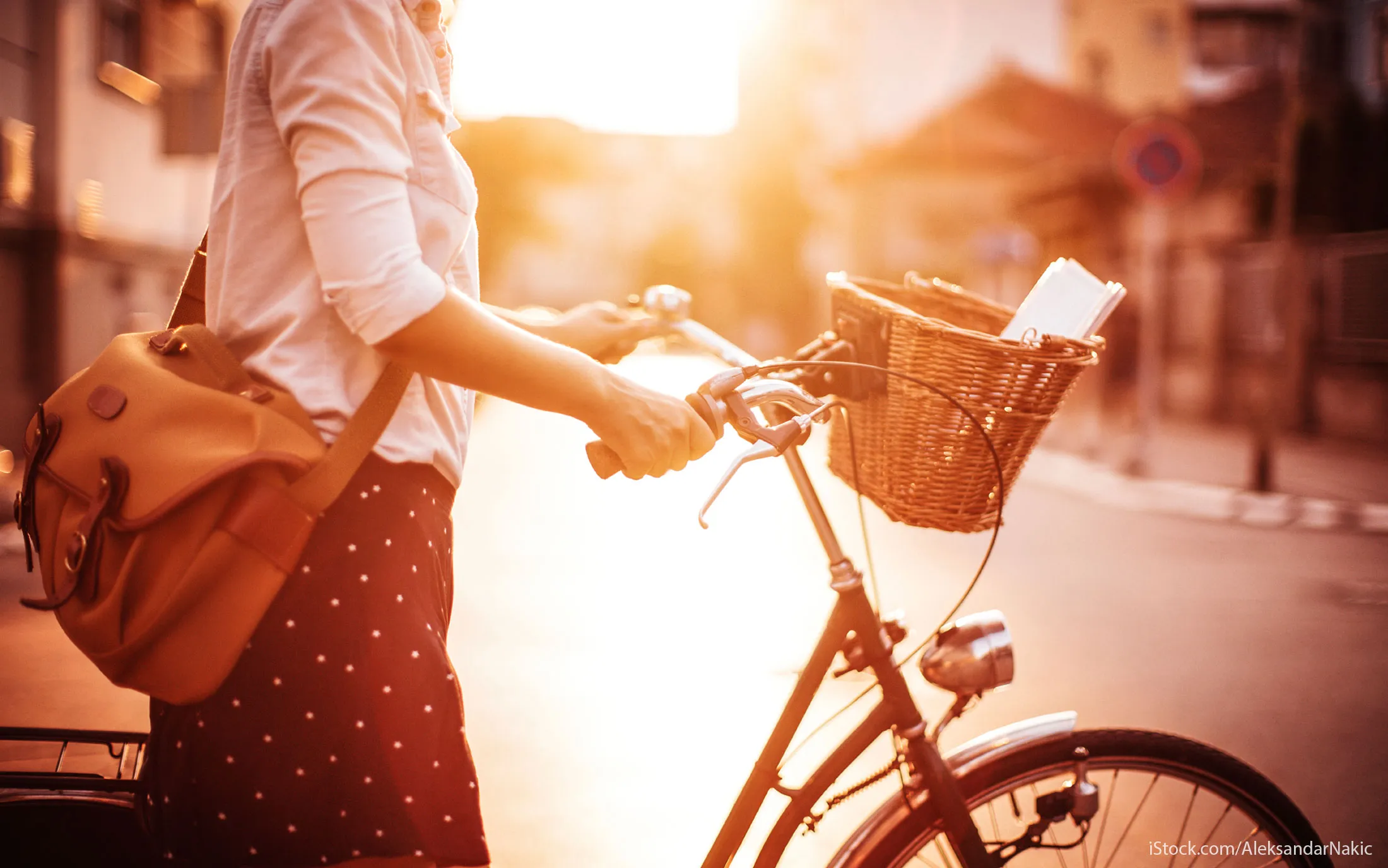 Do you ever wonder if you could afford to live in the country's biggest cities like Los Angeles, New York and Chicago? Depending on your salary and the cost of living in each city, your current paycheck might not big enough for you to live comfortably — or, it might be more than enough.
GOBankingRates.com's latest study examined the cost of living in the country's largest cities. Looking at the median rent for 1-bedroom housing as well as the monthly cost of groceries, utilities, transportation and healthcare, click through to see how far your paycheck goes in the 10 biggest U.S. cities.
Make Your Money Work for You
1. New York City
Median rent for a 1-bedroom: $2,200
Groceries: $432.41
Utilities: $132.63
Transportation: $450
Healthcare: $428.54
New York is the largest city in the U.S. and is one of the worst cities for saving money. According to a recent study from Street Easy, New Yorkers are expected to pay 65.2 percent of their total income on market-rate rent in 2016.
Since you can't avoid the high rents in New York, you'll have to stick to some creative budgeting strategies to lower the cost of living. New York resident and co-founder/CEO of GuideVine — the "Match.com" for financial services — Raghav Sharma recommended lowering your bar tab with "pre-game" drinks before a night out on the town and ordering food to-go instead of dining in.
And if you have to own a car, Sharma suggested car sharing to keep costs down.
2. Los Angeles
Median rent for a 1-bedroom: $1,950
Groceries: $349.75
Utilities: $124.29
Transportation: $450
Healthcare: $224.75
With high rents, grocery and healthcare costs, Los Angeles is another pricey large U.S. city. The cost of transportation is similar to the cost in other cities on this list, but LA residents must also consider the cost of owning, maintaining and fueling a car, as public transportation is not always the most efficient means of travel.
Cheapsters' Jackie Lam, who's a Los Angeles resident, recommended living in an area that attracts college students or young people with little money, like Palms, Mar Vista, West Adams (close to the University of Southern California), Mid City or Koreatown.
"Depending on the time of year, you might score a good deal, like at the end of the year or during the holidays," she said.
3. Chicago
Median rent for a 1-bedroom: $1,675
Groceries: $372.17
Utilities: $116.81
Transportation: $450
Healthcare: $247.31
The cost of living in Chicago is comparable to that of Los Angeles with just slightly higher grocery costs, which means residents should look for creative ways to save money on groceries. Also, according to a 2015 report published by UBS, part of the reason the cost of living in Chicago is so high is due to the cost of goods — especially clothing.
Michael Russelle, a Chicago-based financial solutions advisor with Merrill Edge, said 67 percent of Chicagoans prioritize saving enough to live comfortably today and 58 percent prioritize saving for the future.
A key to pursuing long-term financial goals is good old-fashioned budgeting and skimping. For example, Russelle recommended Chicago residents should skip luxury vacations and plan staycations instead, like weekends on Lake Michigan.
Related: 15 Ways to Enjoy a Cheap Staycation
Make Your Money Work for You
4. Houston, Texas
Median rent for a 1-bedroom: $1,390
Groceries: $343.50
Utilities: $131.20
Transportation: $450
Healthcare: $218.41
In addition to the rising cost of housing in Houston, transportation costs have seen a recent increase, reports the Houston Press. As people are being driven from the city's core to outer neighborhoods where the housing is cheaper, transportation has become an issue.
According to SmartAsset, "slugging" is a common way Houston residents lower the cost of living. This is basically informal ride sharing — "on any given weekend at Houston's park-and-ride hubs, strangers will line up and accept rides from strangers." The driver gets to use the HOV lane, which cuts down on their commute time, and the passenger gets a free ride.
It sounds a little risky, but SmartAsset reports it's been happening in Houston for more than 20 years.
5. Philadelphia
Median rent for a 1-bedroom: $1,250
Groceries: $374.25
Utilities: $156.95
Transportation: $450
Healthcare: $243.14
Philadelphia ranks No. 5 on this list and is very expensive for many residents.
While rents are lower than rents in cities like New York and Chicago, it's still hard for residents to make ends meet. Minimum wage workers in Pennsylvania make just $7.25 an hour, according to Minimum-Wage.org. But in April 2015, protesters marched in West Philadelphia, advocating to raise the state's minimum wage to $15 per hour, reports Philly Voice.
If you want to make your dollar stretch in Philadelphia, avoid the expensive rental markets and consider lower-cost communities.
6. Phoenix
Median rent for a 1-bedroom: $880
Groceries: $305.82
Utilities: $184.98
Transportation: $450
Healthcare: $215.68
While groceries, utilities, transportation and healthcare costs in Phoenix are comparable to other cities on list, it's the low rent that keeps the cost of living relatively affordable.
If you're thinking of making a move to the Sun City, it's important to know that the state of Arizona has the third-worst job market in the country, reported Biz Journals in August 2015. Still, certain industries in Phoenix are thriving. According to the Greater Phoenix Economic Council, the city's key industries include advanced business services, healthcare, software and more.
Make Your Money Work for You
7. San Antonio
Median rent for a 1-bedroom: $829
Groceries: $271.31
Utilities: $132.88
Transportation: $475
Healthcare: $218.41
Of all the large U.S. cities on this list, San Antonio has some of the cheapest housing. Healthcare costs are average when compared to the other cities, but transportation costs are slightly higher.
According to data from HUD, only 13.5 percent of affordable housing units are in locations where transportation costs consume less than 15 percent of household income, while in Los Angeles the figure is 97 percent. Given the high cost of transportation, you're probably better off living closer to the city center where public transportation is more readily available.
8. San Diego
Median rent for a 1-bedroom: $1,770
Groceries: $334.84
Utilities: $108.22
Transportation: $450
Healthcare: $224.75
While rents aren't as high as rents in New York, San Diego has a major housing supply and demand issue. A 2015 study conducted by Realtor.com found that in 99 of the city's 106 ZIP codes, more than half of the households can't afford a median-priced home.
Brittany Cooper from Pennies Into Pearls saves over $300 a year using discount programs through San Diego's gas and electric company. The Residential Care Discount program can lower your utilities bill as much as 35 percent, and the Reduce Your Use program offers credits for reducing your energy use between 11 a.m. and 6 p.m.
9. Dallas
Median rent for a 1-bedroom: $1,219.50
Groceries: $288.82
Utilities: $142.07
Transportation: $450
Healthcare: $218.41
While rents are relatively high, especially when compared to San Antonio, The Huffington Post analyzed how much Americans would need to earn in order to live well and save in Dallas and found that a resident would have to earn over $41 an hour, or about $87,000 a year, to live comfortably and save 25 percent of their income.
But some of the high-paying jobs in Dallas don't pay well enough to do that. Based of the analysis, registered nurses make $34.57 an hour, MRI technologists make $34.40 an hour and airfield operations specialists earn just $29.21 an hour.
Make Your Money Work for You
10. San Jose, Calif
Median rent for a 1-bedroom: $2,530
Groceries: $376.69
Utilities: $132.48
Transportation: $475
Healthcare: $224.75
San Jose's proximity to Silicon Valley makes for a big city with a high cost of living. Not only are the rents exorbitant, the housing market is incredibly competitive. And getting to and from work can be a major headache. According to a 2014 study from the University of Minnesota's Center for Transportation Studies, many San Jose residents are willing to spend an hour traveling to nearly 200,000 accessible jobs.
"With the prices increasing drastically in neighboring metro areas like San Francisco, people are moving to nearby cities to find cheaper apartments," said Sam Radbil, senior communications manager at ABODO, an online apartment marketplace. "This is causing a lack of supply in cities like San Jose, thus, higher rent rates."
Radbil also said seasonality can play a huge role in the fluctuation of rent prices. "Renters will likely have the best of luck finding cheaper apartments if they search in months in with low search volume, avoiding January and February," he said.
Keep Reading: 35 Life Hacks That Will Save You Thousands
Methodology: GOBankingRates surveyed monthly living expenses in the 50 most populous U.S. cities according to U.S. Census Bureau estimates. This cost-of-living comparison included the following factors for a single person: (1) housing, using the median rent for a one-bedroom apartment in each city, sourced from Zillow's January 2016 rental index; (2) groceries, using the recommended amount reported by cost-of-living database Numbeo.com for each city, sourced March 9, 2016; (3) utilities for a 915-square-foot apartment in each city, according to cost estimates from Numbeo.com, sourced March 9, 2016; (4) transportation costs according to the Economic Policy Institute's Family Budget Calculator for each city or its nearest metropolitan area; and (5) health insurance premiums as estimated at the state level for 2013 by the Kaiser Family Foundation.
About the Author