Wedding at Any Budget: $10K, $25K, $50K and Sky's the Limit

7 min Read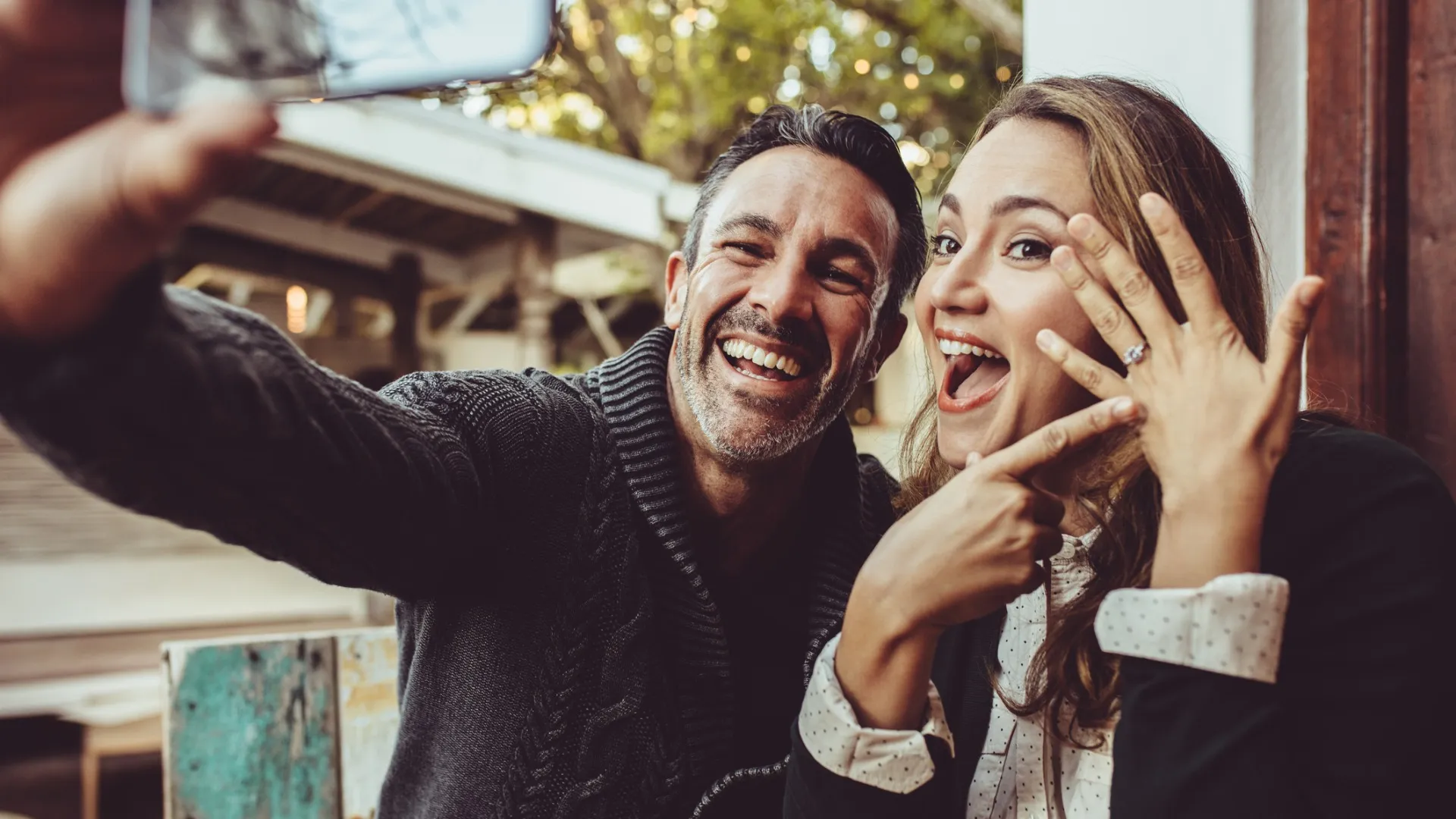 Engaged? Congratulations. As you spread your news to family and friends, they inevitably will ask the big question. "Have you set a date?" That's just one of the tough decisions you'll make as you plan your wedding day. And that plan starts with your budget.
Read: If Your Parents Help Pay For Your Wedding, How Much Say Do They Get With Plans?
See: Wedding Etiquette: How Much To Give (and Spend)
You might have your picture-perfect wedding in mind, one worthy of the late Robin Leach's television catchphrase "champagne wishes and caviar dreams." But what if you think your budget only will stretch as far as beer and Bagel Bites? Your wedding still can be the day of your dreams.
No matter how much you plan to spend on your special day, the principles of your wedding remain the same. It's all about uniting two people in front of the friends and family closest to you, whether you have $10,000 or $100,000 to spend. (For reference, the average wedding in 2018 cost nearly $34,000, according to The Knot.)
Here are some ideas to help you start planning your wedding at any budget – and an idea of what your wedding could look like at certain price points.
Last updated: June 18, 2021
Make Your Money Work for You
Budget Basics
No matter how much you can plan to spend, the skeleton of the budget looks the same.
Brides magazine recommends the following:
Catering and reception venue: 40%
Photos and videos: 15%
Décor: 10%
Entertainment: 10%
Flowers: 10 %
Wedding attire, hair and makeup: 5%
Stationery, including invitations: 3%
Transportation: 3%
Cake: 2%
Favors and gifts: 2%
Check Out: How To Make Money During Wedding Season
The $10,000 Wedding
Using Brides magazine's recommended 40% guideline for the budget, you'll have $4,000 for your wedding reception. You won't be able to have 100 guests in the ballroom at the swankiest hotel in town, but you still can entertain a smaller number of guests in style. Look for venues with smaller reception rooms that have package deals that include catering, the bar tab, linens, and a cake or alternative. Having the ceremony at the same location will save money.
And consider off-peak seasons, days and times. According to The Knot, just 9% of weddings take place in January, February and March, and venues will offer lower prices than in the peak months of June, September and October. Friday nights will be less expensive than Saturday nights, and a Saturday lunch will be cheaper than dinner – especially the bar tab. You always can keep the party going with friends Saturday night at a bar or restaurant, where everyone chips in on the bill.
The $10,000 Alternative
Your community could have a lovely park with a gazebo to rent for special events. For example, the City of San Diego offers a few dozen areas – parks, amphitheater and even waterfront – for a wedding ceremony, with rentals starting at $75. Some of the parks have reception areas, as well, that include kitchens. Have your reception catered by a local restaurant, bring your own alcohol (permit required) and save cake-cutting fees charged by many reception venues. The park's natural greenery will provide a lush backdrop that will cut down on the cost of flowers, and even when you factor in the costs of food and drink, chair or table rentals (if necessary), you're still coming out ahead financially.
Wedding Prep: How To Talk Costs With Your Bridal Party
Make Your Money Work for You
The $25,000 Wedding
Expanding the budget expands your options. You can invite more guests, but don't go overboard. Your reception budget of $10,000 will only stretch so far when you consider the per-person cost, which depends greatly on where you live. A New York City name-brand hotel, for example, lists the costs at $175 per person for hors d'oeuvres, dinner and bar service, not including the required cost for a bartender, or the 24% service fee or sales tax. In Kansas City, that same name brand hotel charges about $100 per person, plus the service fees and tax. In New York, your guest list would be limited to fewer than 50 people at these prices. In Kansas City, just less than 75.
Tip: "Keep your food costs down by first setting a cost per-head that you need to stick to, rather than select a predetermined menu from a caterer. Watch out for markups and instead ask for them to come up with some options" to fit your budget, wrote Michelle Bilodeau and Karen Cleveland in their recently released book, "The New Wedding Book: A Guide to Ditching All the Rules."
Discussed: Do You Still Have To Buy a Gift for a Destination Wedding?
The $25,000 Alternative
To increase the number of people you can invite, why not skip the meal and throw a cocktail party? Instead of a sit-down dinner, your guests can enjoy mingling with each other while enjoying a glass of wine or a beer and sampling plenty of hors d'oeuvres. You're cutting the price but not the traditional festivities. You still can have a DJ or small band and a dance floor, and you won't need as many tables to clutter the room. (Some guests, especially older guests, might want to sit, so you can't do away with tables and chairs.) Hotels and restaurants should be able to accommodate such a request, and this increases your number of possible venues and the variety of locations. Cocktail receptions typical are three hours or so instead of five, so that also cuts down on the expenses for your photographer, videographer and entertainers.
Make Your Money Work for You
The $50,000 Wedding
If you spend 40% of your budget on your reception, that's a $20,000 bill. You also have an expanded budget for your wedding attire, flowers and more. Using the 10% guideline for entertainment, that translates to $5,000 – enough to hire a local band instead of using a DJ.
The $50,000 Alternative
This budget allows greater creativity, including a destination wedding. Instead of drastically cutting your guest list to afford a New York City reception, why not fly your nearest and dearest — parents, plus siblings, maid of honor, best man and their significant others – to a beachside paradise? Limiting the travel party to 20, for example, would allow for a casual wedding followed by dinner and drinks – plus the travel expenses for a long weekend.
Find Out: How To Save on Your Destination Wedding
The Sky's the Limit Wedding
When Hollywood A-listers Jennifer Aniston and Brad Pitt married in 2000, the wedding cost $1 million, including $100,000 just for security, according to Marie Claire. Michael Douglas and Catherine Zeta-Jones wed that same year in front of 350 people at the Plaza Hotel in New York City in $1.5 million festivities that included entertainment from Jimmy Buffett and Art Garfunkel.
Read Up: How Much Is OK To Expect People To Pay For a Bachelor/ette Party?
The Sky's the Limit Alternative
When money is no object, you can break all the budget rules. That doesn't mean you have to spend Hollywood-type money, though. Your guest list can be larger and you can serve top-shelf alcohol, but you also could consider sending your guests home with a unique party favor. Think etched wine glasses with your name and wedding date plus a bottle of wine with a special label, an engraved silver picture frame or a subscription box tailored to their tastes and delivered to their home after the wedding.
Make Your Money Work for You
Enjoy the Day
This is your wedding, so prioritize what is most important to you. You will show your guests a wonderful time while enjoying what is most special to the two of you.
"Identify three things that are really important to you as a couple. Maybe it is the catering because you love food, a great band to dance the night away to and a photographer whose work you love," Bilodeau and Cleveland wrote. "Shop around for those items first so the rest of your budget can fall in line."
More From GOBankingRates
About the Author