Classic Porsches That Are Worth More Than Your House
Find out what is so special about these pricey cars.
©2015 © RM Sotheby's Inc.
Porsches long have been icons of power, performance and precision engineering. The legendary automaker's high-end models have been trophy cars for the world's elite for generations, and the best of the best among them easily can cost more than a house. According to real estate website Zillow, the median home value in the United States is $229,000, which would barely cover the down payment on some of these amazing classic Porsches.
Last updated: Aug. 10, 2020.
1/25
©Tim Scott ©2013 Courtesy of RM Auctions
1985 Porsche 959 'Vorserie'
The 1985 959 "Vorserie" was ahead of its time even by Porsche standards. A top speed of 198 mph and 3.6-second zero to 60 mph acceleration would turn heads today, but when Porsche did it with the 959 nearly 35 years ago, it changed the world of sports cars. The car was so tough and light that it mimicked F1 standards, thanks to innovations such as an aluminum front lid and doors, a polyurethane nose cap and DuPont Kevlar aramid fibers woven into the body. It had brawn in the form of a 450-bhp two-stage turbocharged engine, but it also had brains. The four-wheel-drive racer had an advanced anti-lock braking system that was guided by high-speed microprocessors.
2/25
Detectandpreserve / Wikimedia Commons
1953 Porsche 356 America Roadster
Price:

$750,000 to $900,000
Several beloved 356 Series models were in production by 1953, and that year, Porsche unveiled the 356 America Roadster specifically designed for the standards of North America, putting "America" right there in the name. It was much lighter than its European counterparts, thanks to deep door cutouts, an aluminum body and other weight-reducing innovations. Porsche soon applied those innovations to the 356 Speedster, which went on to become a legendary motor racing car.
3/25
©Remi Dargegen ©2016 Courtesy of RM Sotheby's
1995 Porsche 911 Turbo Cabriolet
Porsche Exclusive produced only 14 of the 1995 Porsche 911 Turbo Cabriolets, among the rarest and most exclusive collectors-edition Porsches ever made. The 993 generation Cabriolet debuted at the 1993 Geneva Motor Show, and the idea for a limited-edition, turbocharged Porsche Cabriolet was born. Its motor and drivetrain were taken from the 964 Turbo, which was on its way out, and placed instead into the body shell of a 993. The glorious hybrid remains one of the most coveted trophies for rich Porsche aficionados around the world.
4/25
©Brian Rozar ©2018 Courtesy of RM Sotheby's
1998 RUF Turbo R Limited
The 1998 RUF Turbo R Limited is one of the most exclusive Porsches in history — only seven of them were built, and each was unique and crafted to its owner's specifications. The company that built it is exclusive, too. RUF is among only a handful of German automakers that earned the coveted title of Porsche independent manufacturer. RUF vehicles could be sold legally in the United States for the first time in 1988, and a decade later, the Turbo R Limited was born. Based on the 408-bhp Type 993 Turbo, the Turbo R Limited was known not just for its impressive power and performance, but also its remarkably light carbon fiber body.
5/25
©Matt Odom ©2017 Courtesy of RM Sotheby's
1951 Porsche 356 1500 Coupe by Reutter
By the end of 1951, Ferdinand Porsche already had produced 1,103 hand-built custom coupes and cabriolets, even though the brilliant automotive designer only began developing sports cars a few years after World War II ended. The 1951 Porsche 356 1500 Coupe by Reutter was among the earliest and most elegant models from the vaunted 356 Series. It shares its name with its nearly 1,500-cc air-cooled four-cylinder engine, built to produce 55 horsepower.
6/25
©Stephan Bauer ©2018 Courtesy of RM Sotheby's
1989 RUF CTR 'Yellow Bird'
Just 29 original RUF CTR "Yellow Birds" were produced, and the car earned its fame — and famous name — on the racetrack. The Yellow Bird was catapulted to stardom after Road & Track magazine chronicled an unofficial contest at Volkswagen's Ehra-Lessien test track to determine which elite sports car was the fastest in the world. The RUF CTR was painted bright yellow, earning it the nickname "Yellow Bird," but that's not the only reason it stood out. The magazine fawned over the speed demon's performance and unimaginable acceleration. It was the clear winner even though it was competing against the likes of a Ferrari Testarossa, a Porsche 911 and several Lamborghinis.
7/25
©Pawel Litwinski ©2013 Courtesy of RM Auctions
1957 Porsche 356 A Carrera 1500 GS Speedster by Reutter
Price:

$1.1 million to $1.5 million
Yet another prized evolutionary byproduct of the 356 Series, the 1957 356 A Carrera 1500 GS Speedster by Reutter is one of only roughly 75 of its kind. The Speedster's 100 horsepower is compliments of its 1,498-cc, air-cooled, four-cylinder engine. The motor was the result of Porsche's experimentation with modifying its 550 Spyder engine for use in production cars. That combination was the genesis of the now-famous Carrera line. Carreras soon were available as coupes, cabriolets and light, sub-2,000-pound speedsters.
8/25
©Simon Clay ©2015 Courtesy of RM Auctions
1969 Porsche 911 S Ex-Works
Price: $1.22 million to $1.44 million 
One of only six factory-built 1969 Porsche 911 S rally cars built, the Ex-Works won the 1969 Acropolis Rally and competed in three Le Mans competitions. It got a little help from its 275-bhp, 2,492-cc six-cylinder engine. When a 911T and 911 coupe took first and second place, respectively, at the prestigious FIA World Rally Championship in 1968, it became clear that the 911 could be a true contender. Six were pulled from production and outfitted for competition. They would become the S Ex-Works line.
9/25
Robin Adams © 2016 Auctions America / Courtesy of RM Sotheby's
1988 Porsche 959 'Komfort'
The 1988 Porsche 959 "Komfort" was a feat of engineering and luxury that could be driven on the road and also raced in competition. Fewer than 300 were built, and the world likely would have even fewer than that if the Group B rally program for which it was designed hadn't required entrants to produce at least 200 examples before they could be considered for competition. Like the '85 Vorserie, this 959 featured a whole slate of engineering and technological advancements, only it came in the "Komfort" package, which boasted luxury features such as ride-height adjustment, climate control and leather.
10/25
©Darin Schnabel ©2011 Courtesy of RM Auctions
1970 Porsche 911S Steve McQueen 'Le Mans' Movie Car
Every Porsche 911S is special, but one is just a little more special than the rest — the one that was delivered to actor Steve McQueen on the set of the 1971 movie that is widely considered to be the greatest racing film ever made, "Le Mans." The opening three minutes and 40 seconds of the iconic film are dominated by two superstars: McQueen and his 1970 Porsche 911S, known forever as the Steve McQueen "Le Mans" Movie Car.
11/25
©©2018 Courtesy of RM Sotheby's
1973 Porsche 911 Carrera RSH 2.7
With the exception of perhaps the 1954-58 356 Speedster, virtually no Porsche in history is more celebrated than the '73 911 Carrera RS. The 1973 Porsche 911 Carrera RSH 2.7 is one of just 17 Homologation (hence the "H") Carrera RS 2.7s ever made, and it's among the most desirable road cars in the history of the Porsche brand. Born out of necessity, the 2.7 was created after FIA outlawed the 5-liter prototype category, which the Porsche 917 all but owned in the early years of the 1970s. In total 1,525 RS models were produced, despite enormous demand for more.
12/25
©Remi Dargegen ©2018 Courtesy of RM Sotheby's
1973 Porsche 911 Carrera RS 2.7 Lightweight
The celebrity and legend surrounding the vaunted '73 911 Carrera RS hold true throughout the entire production line — every single vehicle in it is highly coveted by well-heeled Porsche collectors. Even among those gems, however, the 1973 Porsche 911 Carrera RS 2.7 Lightweight stands out. The early Homologation models are probably the choicest of the bunch, but not far behind are the roughly 200 M471 "Sport" models known worldwide as Lightweights, which were more than 220 pounds lighter than the standard RS Touring model.
13/25
©Simon Clay ©2013 Courtesy of RM Auctions
1964 Porsche 904 Carrera GTS
One of the greatest sports racers in Porsche history, the 1964 904 Carrera GTS was built to avenge Porsche's disappointing showings in the Formula One competitions of the early 1960s. It was designed to put Porsche racing cars on a diet, which it did with a lightweight fiberglass body. Although it originally was expected to receive the then-new 901 engine, the 901 ended up being too unproven. Porsche opted instead for a 547 Carrera four-cam flat-four engine, which served its purposes just fine.
14/25
©2015 © RM Sotheby's Inc.
1964 Porsche 356 C 1600 SC Cabriolet by Reutter
Known affectionately as the "History of the Universe" Porsche, or more simply, the "Joplin Porsche," the 1964 Porsche 356 C 1600 SC Cabriolet by Reutter looks like no other Porsche ever made. Famed rocker Janis Joplin bought a used gray 356 SC Cabriolet for $3,500 in 1968 and then paid $500 to a multitalented roadie named Dave Richards to make it her own. First, he converted the drab gray exterior to candy apple red and then, by hand, inch by inch, used the car as a canvas to create the most instantly recognizable paint job in Porsche history. What was once Janis Joplin's knock-around day car is now a $1.76 million icon.
15/25
©Pawel Litwinski ©2012 Courtesy of RM Auctions
1963 Porsche 904/6 Carrera GTS Factory Works Prototype
Price:

$1.8 million to $2.2 million
Very few 1963 Porsche 904/6 Carrera GTS Factory Works Prototypes still remain with the original 906 six-cylinder engine. After a disappointing 1962 F1 and F2 season, Porsche got back to the basics and renewed its focus on sports car racing, which always had been its bread and butter. In 1963, the 904 succeeded the RS61, and the new Carrera GTS was built with FIA GT-class racing events in mind. A year later in 1964, the first street-legal version debuted.
16/25
TIM SCOTT / Courtesy of RM Sotheby's
1965 Porsche 904/6 Carrera GTS
Two years after the 1963 Porsche 904/6 Carrera GTS Factory Works Prototype changed the racing world, the last Porsche racing cars that also could be driven on the street rolled off the lines: the 1965 904/6 Carrera GTS family of cars. With the body shell made from sprayed fiberglass, it was incredibly light. All 904/6 models were fitted with 901 six-cylinder engines — the handful that were fitted with eight-cylinder, Type 771 engines were called 904/8.
17/25
©Remi Dargegen ©2016 Courtesy of RM Sotheby's
1988 Porsche 959 Sport
Only 29 1988 Porsche 959 Sports were ever built, but the model gave auto enthusiasts at the end of the Reagan administration a glimpse into what 21st-century driving would hold. It boasted features that, at the time, appeared as if they had been delivered from the future in a time machine. It had ultra-lightweight hollow-spoke magnesium wheels, tire-pressure sensors and an intelligent four-wheel-drive system. Then, there was the 450-bhp engine that could vault it from zero to 60 mph in less than four seconds. Although the cars cost $300,000, Porsche actually lost money because of the millions it invested in research and development.
18/25
©Tim Scott ©2017 Courtesy of RM Sotheby's
1993 Porsche 911 Carrera RSR 3.8
Only 51 of the 911 Carrera RSRs were produced and, a quarter-century ago, it was the fastest and most extravagant 911 Porsche ever built. The racing-inspired turbo-bodied version of the RS, the '93 911 Carrera RSR 3.8 was a Type 964 with a 3.8-liter, 350-horsepower engine, which was probably actually closer to putting out 375 horsepower. Either way, it could launch from zero to 60 mph in 3.7 seconds — enough to outgun even the Ferrari F40.
19/25
©Remi Dargegen ©2016 Courtesy of RM Sotheby's
1995 Porsche 911 GT2
In 1995, Porsche unveiled a brand new 993 called the 911 GT2 — it would be history's last air-cooled 911. The entire body had been redesigned, and very little remained from the 964 model it succeeded. Like so much in the Porsche lineage, the GT2 was born out of necessity due to changing racing rules. Most governing bodies had banned all-wheel drive by the mid-'90s, which didn't bode well for Porsche, whose turbo relied on a connection with all four wheels. The G2 was not only much lighter than previous incarnations, but it was rear-wheel drive.
20/25
©Patrick Ernzen ©2013 Courtesy of RM Auctions
1961 Porsche 718 RS 61 Spyder
Only 14 RS 61s were made, but the model remains the pinnacle of the Spyder platform. The development of the 1961 Porsche 718 RS 61 Spyder was — like so many Porsches before it — the result of ever-tightening FIA race regulations. Its 1,600-cc, flat four-cylinder engine could crank out 178 bhp, but it's what's on the outside that makes it truly special. Aesthetically, it's simply one of the grandest Porsches ever built.
21/25
©Tim Scott ©2015 Courtesy of RM Sotheby's
1955 Porsche 550 Spyder by Wendler
Before there was the 718 RS 61, there was the 1955 Porsche 550 Spyder by Wendler, of which there were only 75 factory-built customer models ever produced. Its four-cylinder 1,488-cc air-cooled engine could crank out 110 bhp. Known as the "Giant Killer" — it was famous for defeating much more powerful cars — the 550 holds a special place in Porsche history. It is the car that forced the world to recognize that Porsche was a legitimate contender for the most prestigious racing championships.
22/25
©2018 Courtesy of RM Sotheby's
2018 Porsche 911 Turbo Classic Series 'Project Gold'
As previously stated, the '95 911 GT2 was the world's last air-cooled 911 — last model line, that is. In 2018, Porsche manufactured the 911 Turbo Classic Series "Project Gold" — a single, one-of-a-kind vehicle — with an air-cooled engine more than 20 years after Porsche had put that motor format to bed. Anyone who knows Porsches can tell right away that it's from the 993 generation, and Project Gold just might be the finest 993 Porsche 911 Turbo ever built. 
23/25
©Remi Dargegen ©2018 Courtesy of RM Sotheby's
1956 Porsche 550 RS Spyder by Wendler
The Giant Killer of the early '50s, the vaunted 550 Spyder was the name that rang out loudest in the world of international racing during that era. The open-topped, mid-engined champion soon was upgraded, however, and the 550 RS Spyder was born. The 1956 Porsche 550 RS Spyder by Wendler boasted a 1,500-cc engine that could generate 110 bhp, which proved enough to make sure the latest incarnation of the Giant Killer had what it took to keep the trophies coming home to Porsche.
24/25
©Karissa Hosek ©2018 Courtesy of RM Sotheby's
1957 Porsche 550A Spyder
Few machines in the history of Porsche racing have been more significant than the 1957 Porsche 550A Spyder. It evolved from its predecessor, the 550 RS, at the end of 1956. The hand-hammered aluminum body was the most obvious change, but the truly significant upgrades remained out of sight. The entire internal structure was revamped with a laundry list of innovations, and the horsepower jumped from 110 to 135 — the featherweight racer now could reach top speeds of nearly 150 mph.
25/25
©Robin Adams ©2018 Courtesy of RM Sotheby's
1985 Porsche 959 Paris-Dakar
Seven developmental examples of the 1985 Porsche 959 Paris-Dakar were built, and four of them are retained by Porsche. Running head to head with none other than the Ferrari F40 at the dawn of the modern supercar era, the 959 Paris-Dakar was one of the rare production-based race cars that Porsche developed as a factory entry. Its list of accolades, honors, trophies, victories and game-changing innovations are too many to name.
More From GOBankingRates
About the Author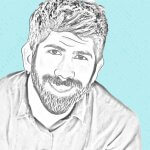 Andrew Lisa has been writing professionally since 2001. An award-winning writer, Andrew was formerly one of the youngest nationally distributed columnists for the largest newspaper syndicate in the country, the Gannett News Service. He worked as the business section editor for amNewYork, the most widely distributed newspaper in Manhattan, and worked as a copy editor for TheStreet.com, a financial publication in the heart of Wall Street's investment community in New York City.