10 Most Popular Used EVs in Spring 2023: See How Much They Cost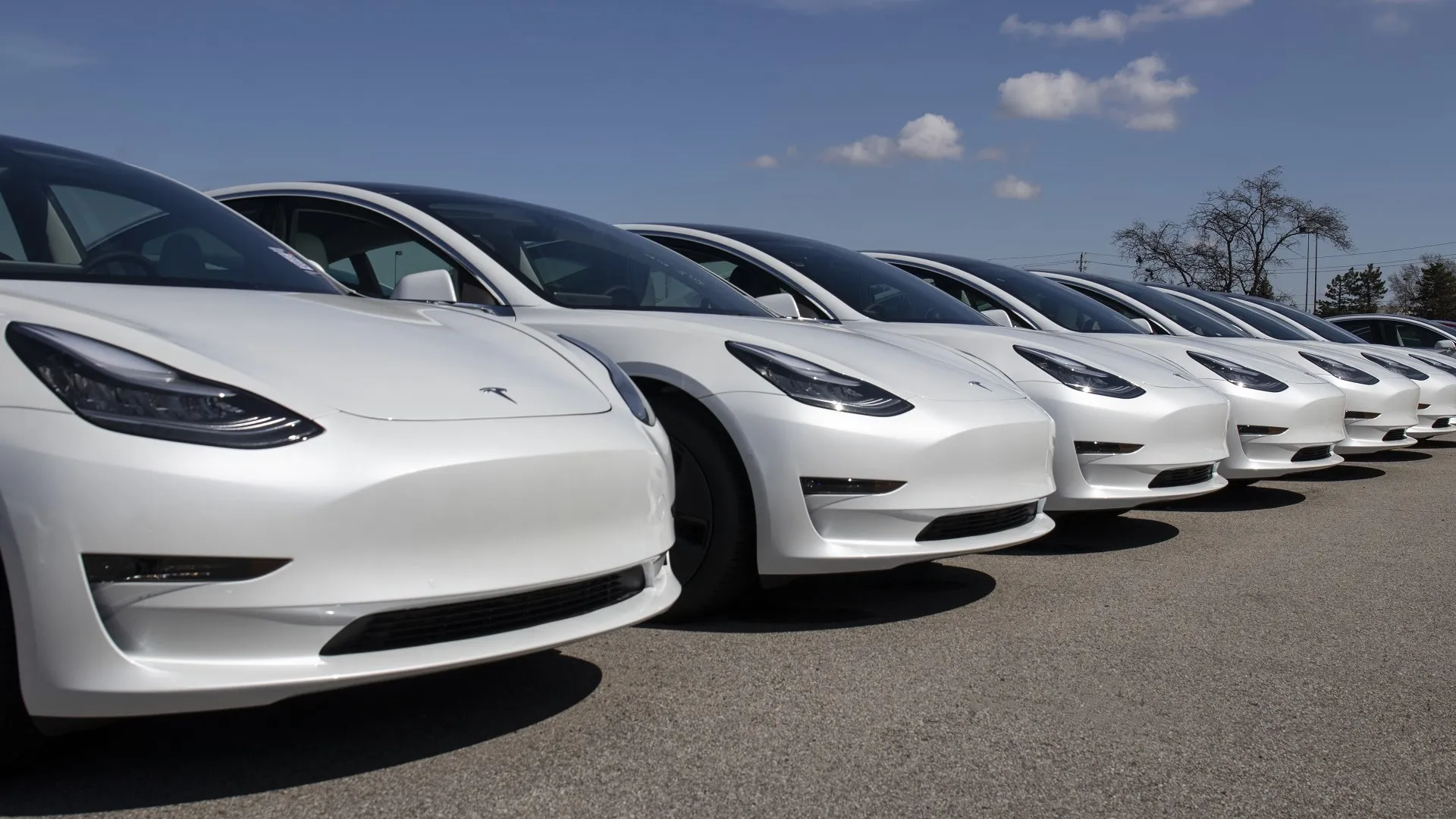 Americans are becoming increasingly interested in going electric. A recent GOBankingRates survey found that 13% of Americans will definitely purchase an electric vehicle (EV) as their next car, and an additional 37% said they are likely to purchase an electric vehicle within the next five years.
For those interested in purchasing an electric vehicle in the near future, buying used is a great option for making the switch more affordable. Average prices for the most popular used EVs, as identified by CarMax, start at just $22,000.
Here's a look at the 10 most popular used EVs of spring 2023, plus their average price on CarMax.
1. Tesla Model 3
Average price on CarMax: $37,000
2. Tesla Model Y
Average price on CarMax: $47,807
3. Nissan Leaf
Average price on CarMax: $23,963
4. Ford Mustang Mach-E
Average price on CarMax: $48,015
5. Chevrolet Bolt EV
Average price on CarMax: $26,368
6. BMX i3
Average price on CarMax: $22,187
7. Tesla Model X
Average price on CarMax: $72,136
8. Tesla Model S
Average price on CarMax: $63,331
9. Jaguar I-Pace
Average price on CarMax: $43,598
10. Hyundai Ioniq Electric
Average price on CarMax: $26,248
More From GOBankingRates
Car prices are sourced from CarMax and are accurate as of February 2023.
Survey methodology: GOBankingRates surveyed 1,045 Americans ages 18 and older from across the country between May 1 and May 4, 2023, asking seven different questions: (1) Please state your level of agreement with the statement: Mortgage loans are the best solution when buying a home.; (2) Have you ever personally owned an electric car?; (3) How likely are you to buy an electric car in the next 5 years?; (4) When was the last time you were in the market for a new car?; (5) Knowing it will save you gas money, how much more would you be willing to spend on an EV over a similar gas-powered car?; (6) What area is your biggest concern during retirement planning?; and (7) What financial steps have you taken for retirement? (Select all that apply). GOBankingRates used PureSpectrum's survey platform to conduct the poll.