Cheap Travel Destinations You'll Actually Want to Visit
A cheap vacation doesn't have to be boring.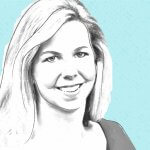 Anton Foltin / Shutterstock.com
1/15
f11photo / Shutterstock.com
San Antonio
San Antonio has no shortage of affordable fun. It costs nothing to stroll along the city's famous River Walk or visit the Alamo — one of the most historic sites in the U.S.
"Fall is a great time to visit San Antonio, as the city hosts a number of festivals and Halloween-themed attractions such as Six Flags' Fright Fest for a scare or the Zoo Boo for a non-scary alternative," said Hotwire's travel editor Geena Marcelia.
It you want to get outdoors, the city has some incredible hikes leading to waterfalls and watering holes. And hotel rates as low as $68 a night won't break the bank.
2/15
By You Touch Pix of EuToch / Shutterstock.com
Oxnard, Calif.
This seaside city just 60 miles north of Los Angeles should be on your list of cheap beach destinations to visit.
"Oxnard is a great alternative to some of the more crowded, expensive beach towns in California," said Amanda Norcross, Family Vacation Critic features editor. "Kiddie Beach Park in the Channel Islands Harbor is especially fun for families with young children, and whale watching tours are also popular."
You'll find mostly chain hotels in Oxnard, offering complimentary amenities such as pools, breakfast and WiFi. For example, you can get a room at the Courtyard by Marriott for $103 per night.
See Also: The Best States to Visit This Spring
3/15
Rob Hainer / Shutterstock.com
Panama City, Fla.
If you want to go on an affordable beach vacation in Florida, consider Panama City.
"It has better prices than South Florida and fewer crowds," said Elizabeth Avery, founder of solo travel website Solo Trekker 4 U. The biggest attraction -- the beach -- is free. For just $4 per vehicle, you can enter Camp Helen State Park, where you can hike, fish and kayak. "Beer lovers can make a trip to the Nivol Brewery," added Avery.
Prices for hotels range from $59 and up in the fall. There are also pet-friendly lodgings and campgrounds available.
4/15
Tupungato / Shutterstock.com
Kansas City, Mo.
If you live in the Midwest, Kansas City is one of the cheap travel destinations you can get to by car. If you fly, you can avoid spending money on a rental car if you stay at a hotel downtown and ride the free KC Streetcar.
Plus, there are plenty of free things to do in this city that offers something for everyone — ranging from brewery tours at Boulevard Brewing company to exhibits at the Nelson-Atkins Museum of Art to outdoor movies and live music at the Crown Center entertainment district.
From its famous barbecue to international cuisine, Kansas City has plenty of affordable dining options. The average daily cost of meals is just $38, according to Budget Your Trip. You can find hotel rooms for less than $100 a night — like the Courtyard by Marriott, which had a recent nightly rate of $84 on Hotels.com.
5/15
jgorzynik / Shutterstock.com
Lake Champlain Byway, Vt.
If you're looking for road trips on a budget, Norcross recommends Vermont's scenic Lake Champlain Byway, which is easily accessible from the Northeast and Canada. This 184-mile route passes through a series of historic towns, including Burlington and Shelburne — home of the Vermont Teddy Bear Company.
"There are a number of opportunities to get out on the lake, along with a wide range of accommodations — from affordable rentals to all-inclusive resorts — which makes it a great choice for any family, regardless of budget," said Norcross.
There are also several state parks where you can camp. For example, Grand Isle State Park charges $20 per night to set up camp.
6/15
hutch photography / Shutterstock.com
Lancaster, Pa.
The heart of Pennsylvania's Amish Country is one of the most popular spots for a low-key getaway.
"Learn about the Amish faith and lifestyle, and see their handmade crafts," said Avery.
You can take a buggy ride through an Amish farm for $10 per adult, or $6 per child. You can also hike or bike the breathtaking countryside. If you're a shopper at heart, prowl through antique stores and shop at the many outlet stores.
This cheap travel destination is an easy drive, train or bus trip from cities across the Mid-Atlantic and New England. Avery has listings on her Solo Trekker 4 U search engine for inns and bed-and-breakfasts going for as little as $68 per night.
7/15
Shu-Hung Liu / Shutterstock.com
Rapid City, S.D.
"This is the U.S. Old West with historic sites to see," said Avery.
You'll want to see Mt. Rushmore National Memorial, which only has a $10 parking fee. There's also the Crazy Horse Memorial, which costs $11 for adults and is free for children under 6. You can also explore scenic Badlands National Park, which charges $15 for a seven-day vehicle pass.
Rapid City is the ideal cheap vacation for those traveling from the Midwest or West. "It is most economical by driving, taking trains from the East or West Coast or Chicago," said Avery.
You can get a room at the three-star Alex Johnson for as low as $62 per night in the fall.
8/15
Andriy Blokhin / Shutterstock.com
Albuquerque, N.M.
If you're looking for an affordable southwestern destination, consider Albuquerque. It's cheaper than nearby Santa Fe, where hotels can cost up to $1,250 per night. You can find hotels in downtown Albuquerque or near the city's historic Old Town Plaza for about $70 to $80 per night.
If you time your visit to coincide with the Albuquerque International Balloon Fiesta in October, you can see hundreds of hot air balloons fill the sky. Tickets to this year's nine-day event were just $10 per session for adults, and kids 12 and younger could enter for free.
At any time of the year, you can soak up the city's Spanish and Native American culture and architecture in Old Town. Kids will enjoy the inexpensive Explora Science Center and Children's Museum — which costs $4 for children and $8 for adults. Or, you can visit one of the largest North American petroglyph sites at Petroglyph National Monument for just $1 per vehicle on weekdays and $2 on weekends.
9/15
Michael Hicks / Flickr.com
Eau Claire, Wis.
This artsy, up-and-coming town in Wisconsin has a variety of free and cheap activities — many of which families can enjoy, said Norcross.
Freebies include outdoor adventures on the Chippewa River State Trail, and the Sculpture Tour Eau Claire, which features more than 35 sculptures displayed throughout the downtown area. Affordable attractions include the Children's Museum of Eau Claire ($6 per person, free for kids under a year old) and the Paul Bunyan Logging Camp Museum ($7 for adults, $4 for kids).
For travelers on a budget, there are affordable chain hotels on the outskirts of town — including extended-stay hotels such as Staybridge Suites, with full kitchens in every suite to help cut down on the cost of meals. You can get a room for about $110 per night, and there's a free breakfast buffet and weeknight reception with drinks and snacks.
Cheaper options include the Days Inn West, which has rooms for $62 a night. There's a regional airport in town, and Minneapolis is only 1.5 hours away by car.
10/15
Michael G McKinne / Shutterstock.com
Freeport, Maine
If you want to see the fall foliage in New England, skip the pricey destinations and head to Freeport, Maine.
"This cute little town just 20 minutes up the coast of Maine from Portland is not only cheaper than its more southern neighbor but a great jumping off point for great fall foliage viewing and home to a number of premium outlets," said Marcelia.
You can browse the cute boutiques, visit the massive L.L. Bean flagship store and explore nearby state parks. For example, you can hike along Maine's rocky shoreline in Wolfe's Neck Woods State Park, which has an admission fee of $6 per adult.
Hotwire's Hot Rate Hotels — discounted rooms you can book before learning the name of the hotel — in Freeport start at just $68 per night, said Marcelia.
11/15
Alex Butterfield / Flickr.com
Grapevine, Texas
For an alternative to Dallas, you can head to Grapevine, its smaller neighbor.
"Grapevine is especially fun at Christmas and is even known as the Christmas Capital of Texas, with 1,400 events on offer — many of which are totally free," said Norcross. You also can watch the free Grapevine Glockenspiel Clock Tower show with two 9-foot-tall figures, known as the Would-Be Train Robbers, which emerge at 12 p.m., 3 p.m., 6 p.m. and 9 p.m. daily. And its GrapeFest in September is the largest wine festival in the Southwest.
Travelers can save money on lodging by staying at a chain hotel, said Norcross. For example, you can get a room at the Comfort Suites in Grapevine for $87 a night.
You can find round-trip flights to nearby Dallas/Fort Worth International Airport from Atlanta, for example, for less than $200 the week before Christmas if you want to enjoy the holiday festivities in Grapevine.
12/15
Josemaria Toscano / Shutterstock.com
Portland, Ore.
Although it's the largest city in Oregon, Portland offers plenty of affordable outdoor recreation. "It is a haven for outdoor activities year-round," said Avery. You can hike Mt. Hood, see volcanic Mt. Tabor, stroll through the Portland Japanese Garden or explore the 5,156-acre Forest Park in Portland.
Plus, there are plenty of things you can do for free, such as tour many of the city's breweries and distilleries, see steam locomotives at the Oregon Rail Heritage Center or visit The Grotto, a Catholic sanctuary set in a 62-acre botanical garden.
Using the Solo Trekker 4 U search engine, Avery found rooms at the Howard Johnson and Ramada near the airport for $54 and $64 per night, respectively. "In general, staying slightly out of town can be a savings," she said. "Airport hotels worldwide have lots of public transportation and can be real savings."
13/15
Sean Pavone / Shutterstock.com
Tallahassee, Fla.
"You'd hardly know Tallahassee is a city because of its small-town feel," said Norcross.
The capital of Florida has some free museums and attractions, including the Museum of Florida History, a fun and interactive attraction for kids. Tallahassee also has a lot of outdoor activities (Cascades Park) and affordable attractions (the Tallahassee Museum).
Most of its hotels are mid-level chain properties with money-saving amenities such as free breakfast and WiFi. For example, a room at the Quality Inn was available for $72 a night recently. For those flying in, Tallahassee also has its own small airport.
14/15
Frank Romeo / Shutterstock.com
Green Bay, Wis.
Green Bay is the smallest city to boast a professional football team — and the only city to publicly own an American professional sports team.
Tickets to a Packers game aren't cheap — starting at $100 for general admission. But Marcelia said you can find hotels on Hotwire for as little as $51 a night, so you might have room in your budget to watch a game.
Or, you could take advantage of the city's location by visiting one of its many outdoor recreation areas and preservations. In the warmer months, you can hang out on the beach along Lake Michigan, or experience the city's craft brew scene with a beer tour.
15/15
Anton Foltin / Shutterstock.com
Tucson, Ariz.
Tucson is a great cheap destination for outdoor enthusiasts. This city in the Sonoran Desert offers access to hiking and biking trails, horseback riding, rock climbing in the five surrounding mountain ranges and even below-ground adventures in caves.
For $24, you can get a Tucson Attractions Savings Passport, which offers deals on admission to nearly 100 attractions, including museums, historic parks and botanical gardens.
Recent fares for a round-trip flight from Los Angeles to Tucson were as low as $154 on Expedia. And you can find hotel rooms for less than $100 per night. For example, the nightly rate at Candlewood Suites Tucson recently was $72.
Up Next: The Most and Least Affordable Places to Spend Your Holiday Vacation