9 Best Costco Travel Vacation Packages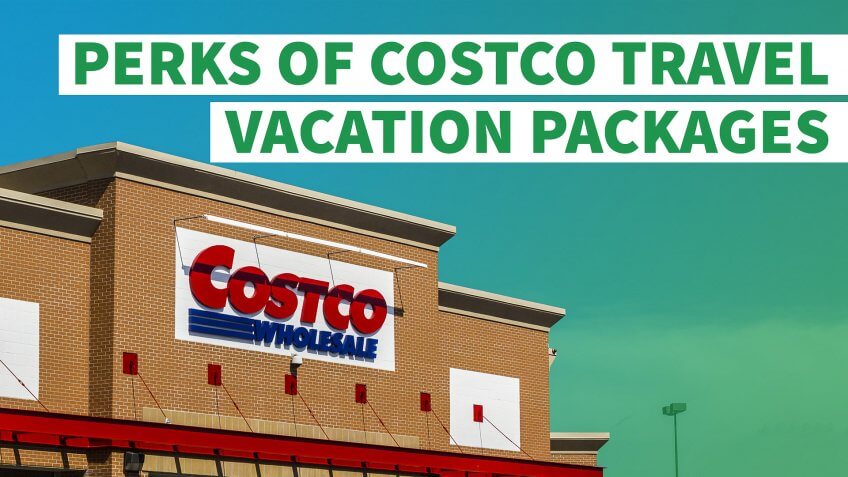 © GOBankingRates
It's no secret that Costco offers tons of savings opportunities for its members, including deals on food, household items, toys and more. But, are you maximizing the additional perks the warehouse store has to offer — especially its travel packages?
Costco members have access to members-only discounts and exclusive deals at several Caribbean resorts, European tour packages and other deals that can pare down the cost of traveling to your dream destination.
If you're a Costco member and traveling is high on your bucket list in the new year, check out the best Costco travel vacation packages to keep your eye on in 2017. Make sure you get the best deal on your next vacation.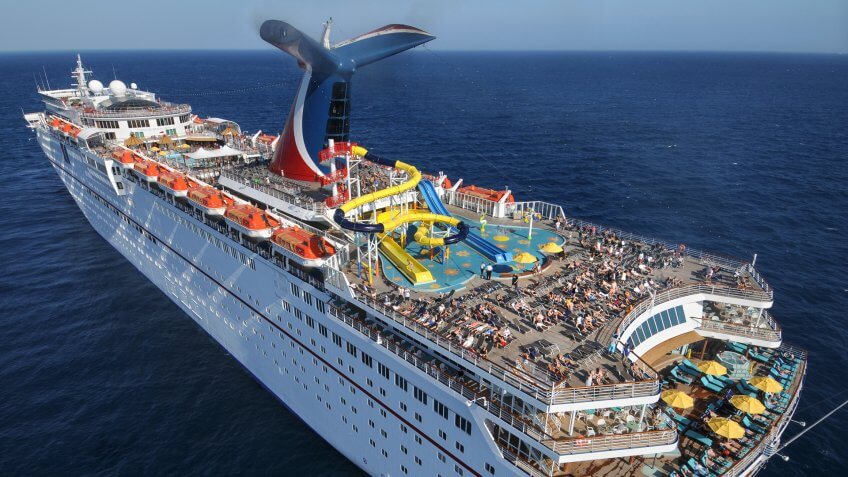 © Photo Courtesy of Carnival Cruise Line
Affordable Baja Mexico Cruise on Carnival Imagination
Price: From $204 + $89 taxes and fees
Dates: February 2017-March 2017
Have you always wanted to go to Mexico but worried that you wouldn't be able to afford it? Starting at around $200 per person, you'll save money booking this cruise to Mexico instead of splurging on a trip to a fancy resort.
Hop aboard the Carnival Imagination in Long Beach, Calif., and sail off to Mexico on this four-night cruise, which also includes an initial stop at Catalina Island. Then make your way south to Ensenada, a coastal city with plenty of markets to satisfy your shopping urge. You'll also enjoy learning about the local culture.
The ship itself offers plenty of on-board activities, including nightclubs, lounges, bars, water slides and more. And, Carnival announced new renovations and additional spaces have been added, including a poolside RedFrog Rum Bar and a handcrafted burger spot that was developed in partnership with Food Network star Guy Fieri.
As a Costco member, you'll also receive a Costco Cash Card two to three weeks after returning from your vacation. You can use the card for merchandise purchases or gas at Costco — but not for future online travel bookings.
Find Out: 30 Cruise Secrets Only Insiders Know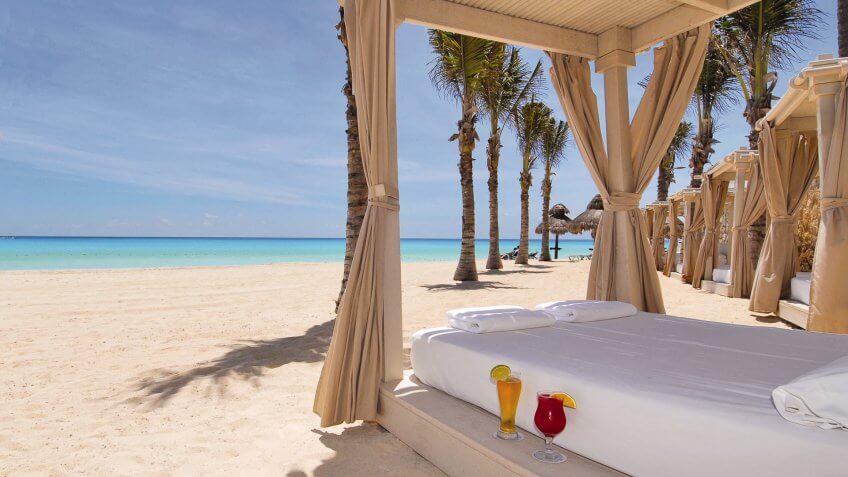 © Photo Courtesy of Omni Cancun Hotel Villas
All-Inclusive Romance and Pampering in Cancun
Price: From $379 per person, includes hotel taxes
Dates: April 2017-October 2017
If you're dreaming about vacationing in Cancun next year, why not enjoy an all-inclusive resort stay? This travel package includes unlimited meals, wines and spirits, 24-hour room service, ground transportation to and from the hotel and much more. You'll also get a $50 resort credit.
If you're bringing the kids along, those who are 5 to 12 years old can participate in the children's club and do arts and crafts, watch movies and play games. And for an extra fee, you can even get a babysitter to watch your kids for when you and your spouse want to have a romantic dinner and gaze at the sunset while enjoying fine cuisine at La Vista.
With this package, you'll be staying in a "lagoon view room," which features a balcony or lanai and a king bed or two double beds. The property boasts 343 guest rooms, suites and villas and a full-service spa that offers massages on the beach.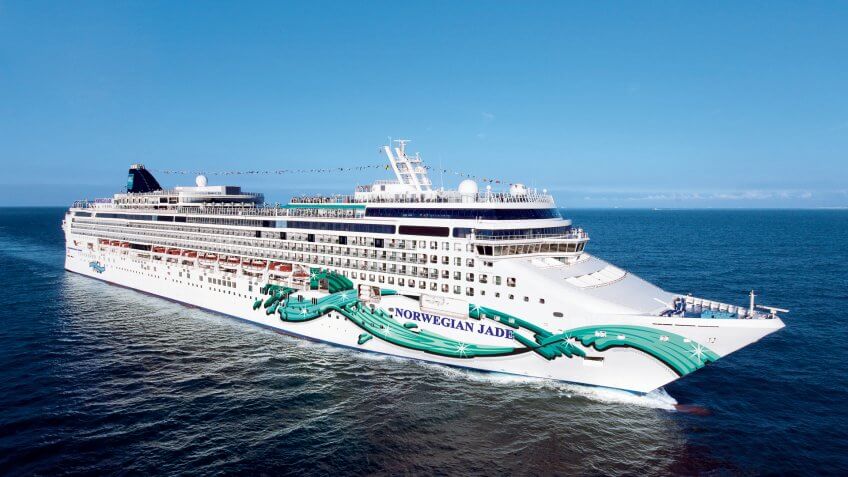 © Photo Courtesy of Norwegian Cruise Line
Adventure and Serenity on the Norwegian Jade
Price: From $499 per person + $154 taxes and fees
Dates: January 2017 & April 2017
Run away to the islands for an entire week on this Western Caribbean voyage where you can learn about Mayan civilization in Cozumel and go river tubing or rafting in Belize. The cruise itinerary also includes a day in Roatan where you can go snorkeling, visit an animal sanctuary or try zip lining.
But if you prefer to stay on the ship, you won't be bored. Gamble in the casino or get a massage at the spa. Or, take advantage of the many activities and services included in the cruise's price: play at the arcade, work out at the fitness center and more. And, you can always escape from the excitement and relax in the Haven Courtyard.
As with every Norwegian Cruise Line you book with Costco Travel, you also get a Costco Cash Card to use at the store when you get back.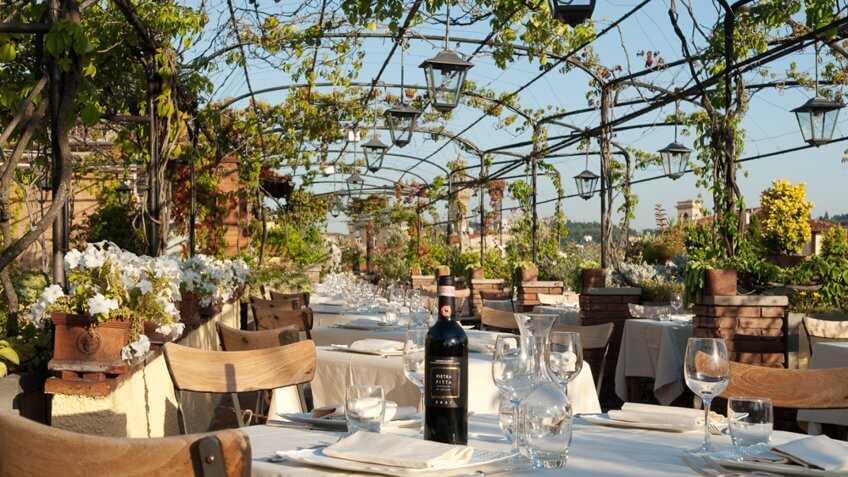 © Photo Courtesy of Grand Hotel Baglioni
VIP Perks in Florence and Venice
Price: Approx. $3,000
Dates: Through Dec. 31, 2017
If you want to go on a romantic retreat in Europe, savor the Italian lifestyle with a seven-night trip to Florence and Venice. You'll spend three nights at a hotel in Florence and four nights in Venice so there's plenty of time to explore each city.
In Venice, get the VIP treatment at Papadopoli Venezia. You'll get fresh flowers in the bathroom, complimentary beverages and cookies, and more. And if you're a Costco executive member, you can get additional perks during your stay at Grand Hotel Baglioni, such as a fruit basket or bottle of wine when you arrive plus 15 percent off your meal at the Terrazza Brunelleschi restaurant, which becomes an alfresco roof garden during the summer.
This package costs approximately $3,000 if you depart from New York in late January. Prices and inclusions vary by travel date and the hotels you choose. And the high cost covers some amazing benefits: Private transportation to and from the airport and hotel is included, as well as a first-class train ride to take you from Florence to Venice.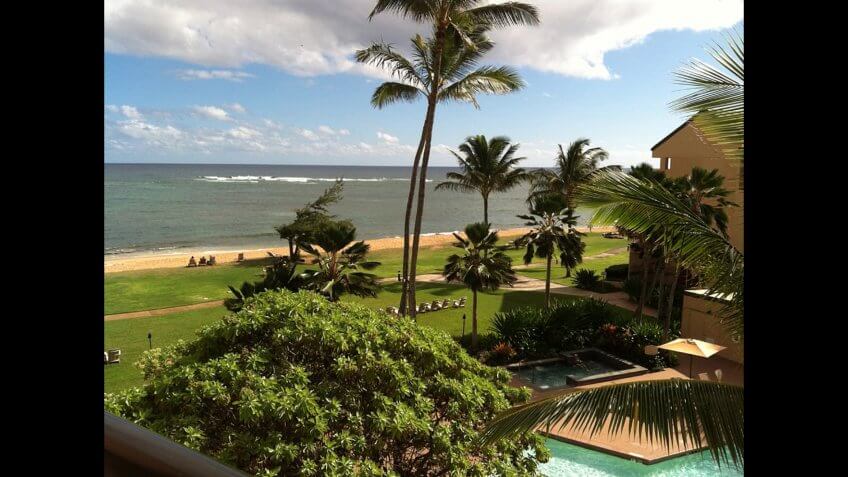 Tropical Paradise at Kauai's Coconut Beach
Dates: January 2017-October 2017
If you're looking for an affordable island getaway, sunshine, palm trees and paradise await on the island of Kauai, a picture-perfect destination for a relaxing retreat.
You'll stay at the Courtyard by Marriott Kauai at Coconut Beach, a full-scale resort and beachfront hotel with ocean views. The hotel boasts restaurants, a day spa, a pool, a fitness center and a luau so you can experience an authentic Hawaiian tradition.
This Costco vacation package includes a five-day rental car, daily breakfast for two and all of your hotel and car taxes. You'll also get a $50 Costco Cash Card for your stay of two nights or more.
Prices start at $499 per person for five nights, depending on the travel date. Choose from several travel dates from January 2017 to October 2017, as well as additional travel dates based upon availability.
© Photo Courtesy of Sofitel Arc de Triomphe
Experience Paris and Rome — in First Class
Dates: Through Dec. 31, 2017
Who wouldn't want to experience fashionable Paris and legendary Rome in first class? This Costco Travel vacation package not only includes ground transportation, but also a first-class train from Paris to Rome.
This package offers a three-night stay in a Paris hotel — such as the Hotel Baltimore, Sofitel Arc de Triomphe or the Hotel Scribe — and three nights in Rome at either the Mercure Roma Centro Colosseo or the Sofitel Rome Villa Borghese.
Daily breakfast is also included with this package, as well as a bottle of wine or fruit platter for Sofitel Rome Villa Borghese guests. But there are additional perks if you're a Costco Executive Member. For example, you can get the following at Sofitel Arc de Triomphe in Paris:
If you're staying in the luxury room: A fruit plate, fine chocolates or macaroons
If you're staying in the junior suite: A fruit plate, fine chocolates or macaroons plus one EUR 50 hotel credit
You can take your pick of travel dates through Dec. 31, 2017, with trip prices at approximately $4,000 from New York in late January. But, prices will vary.
See: The Evolution of First-Class Travel Throughout the Years — and Its Price Tag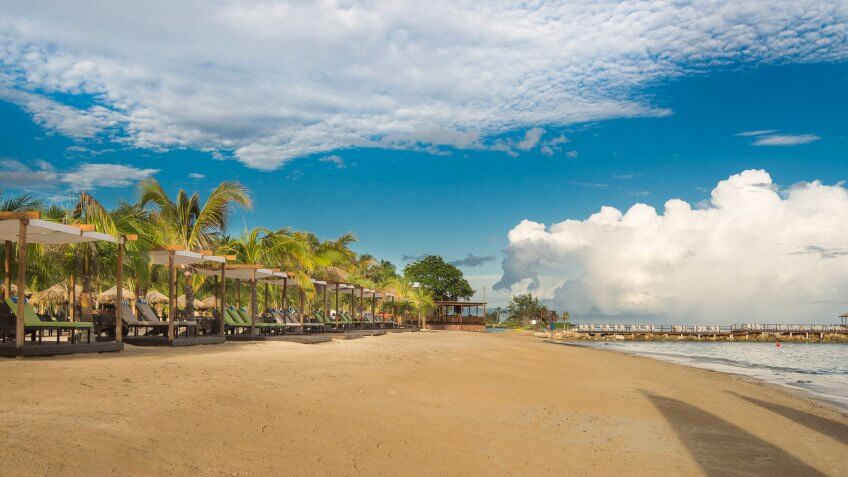 © Photo Courtesy of Hilton Rose Hall Resort
Beachfront Luxury at Jamaica's Hilton Rose
Dates: February 2017-April 2017
If palm trees, golden sands and glistening Caribbean waters make up your ideal vacation, book the Hilton Rose Hall package and stay at an all-inclusive beachfront resort near the Jamaican mountains and ocean.
The property sits on an historic 18th-century sugar plantation and features renovated rooms with pillow top mattresses and bathrooms with Rusk spa amenities. The resort is also home to the Sugar Mill Falls Water Park with two swim-up bars and a lazy river ride.
The package includes a $100 CHUKKA tour credit and access to the Club Mobay VIP departure lounge. You'll get free ground transportation to and from the hotel, and you'll enjoy beautiful views of the water from your partial-ocean-view room. Since this is an all-inclusive property, all meals, snacks and beverages are included in this Costco vacation package.
Prices range from $889 to $975 for five nights, depending on your travel dates. Additional travel dates of three or more nights are available the rest of the year. The price also includes all hotel taxes and gratuities.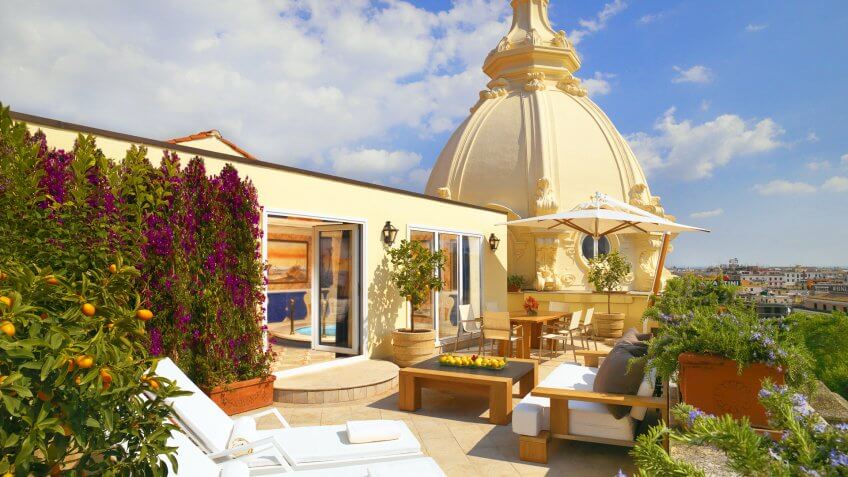 © Photo Courtesy of Westin Excelsior, Rome
Free Hotel Perks in Rome, Mykonos and Athens
Price: Approx. $3,700
Dates: April 2017-October 2017
Take a tour of Greek and Italian cultures as you make your way through ancient ruins and historic sites during this tour of three European cities.
You'll spend four nights in Rome, four nights in Mykonos and one night in Athens with options to stay at some pretty high-end hotels and resorts, including the Westin Excelsior in Rome, the Apanema Resort in Mykonos and Hotel Grande Bretagne in Athens.
The Costco travel package includes a daily breakfast and more perks, including fruit platters, discounted spa treatments and a gourmet dinner for two. At the Westin Excelsior in Rome, for example, you'll get a bottle of Italian wine upon your arrival.
And if you're a Costco Executive Member, you'll get room upgrades at Starhotels Metrople, afternoon high tea at the Hotel Grande Bretagne, and a Greek amenity at the King George, A Luxury Collection Hotel.
The nine-night getaway is available from April 11 to Oct. 19, 2017. Based on a price search from New York in mid-April, the price is approximately $3,700.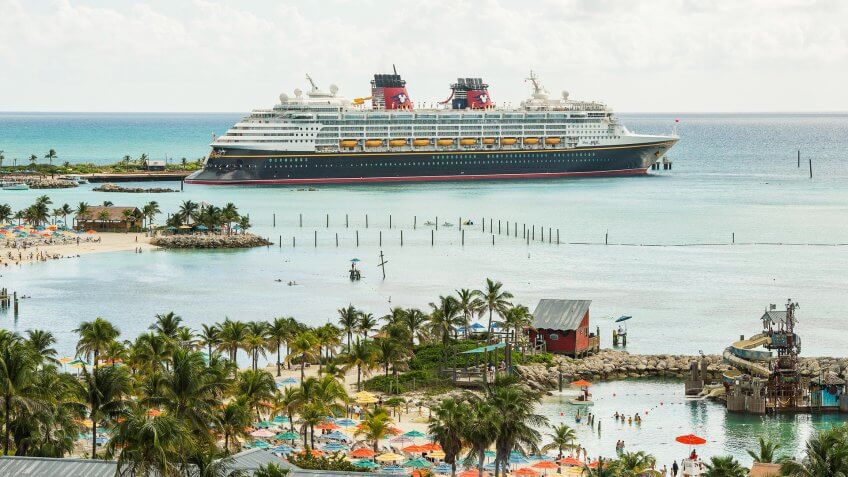 © Photo Courtesy of Disney
Disney Magic in the Southern Caribbean
Price: From $1,295
Dates: April 2017
If you're well overdue for a Disney vacation, head to the Caribbean aboard a Disney Cruise Line ship to enjoy the warm sands and tropical sites with a magical touch.
The Disney Magic features plenty on-board activities to keep you busy while you travel to San Juan, Barbados, Antigua and more. Dance the night away in the nightclub, experience live Disney storytelling in the theater, meet the Disney characters and more.
You can enjoy a meal at the Animator's Plate restaurant inspired by Disney animation, or Lumiere's for a four-course French-inspired meal served in a ballroom setting inspired by the classic "Beauty and the Beast" film.
Costco members receive a Costco Cash Card after the trip. Travel dates are available from April 9 to April 30, 2017, and rates range from $1,295 to $6,650, depending on the departure date and room booked.
Up Next: The Most Amazing Luxury Travel Experiences You Can Buy
Sydney Champion contributed to the reporting for this article. Prices and travel dates are subject to change.