Dave Ramsey's Top 5 Ways To Save For College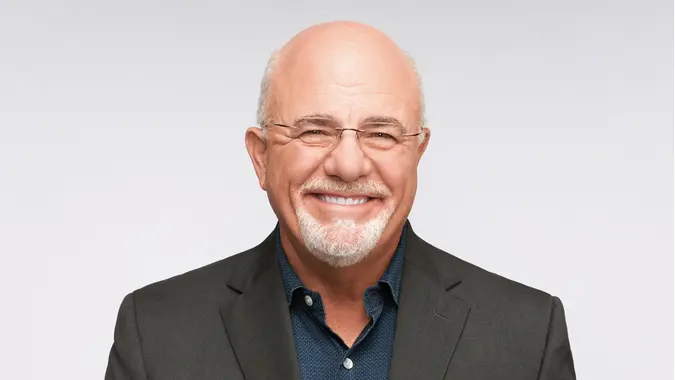 ©Dave Ramsey
The average cost of college in the United States is now $35,551 per year, including books, supplies and daily living expenses, according to the Education Data Initiative. Of course, that cost can vary greatly depending on whether the student attends a private university or a community college and whether or not they live at home while they're in school. But no matter which way you slice it, college is often a major expense.
Whether your child is years away from college or they'll be heading off soon, figuring out how to pay for higher education can be daunting. Financial expert Dave Ramsey has shared several methods that he swears by to make college more affordable — here are his tops ways to save.
Save in an ESA or 529 Plan
Ramsey's favorite methods for saving money for college are Coverdell Education Savings Accounts (ESAs) and 529 plans, as they allow your funds to grow tax-free.
"They're basically a Roth IRA," he said on an episode of "The Dave Ramsey Show."
Just as with a Roth IRA, money in these accounts compounds over time, so starting to save when your child is still young is the best way to maximize your money.
"If you put in $2,000 a year for 18 years — you put in $36,000 — if that grows at a typical mutual fund rate, 18 years later that $36,000 will have grown to over $128,000," Ramsey said. "So you have roughly $100,000 worth of growth in that account that is going to be taxable if it's in a different kind of account, and so this is a $25,000 or $30,000 discussion we're having."
Make Your Money Work for You
Although the money in an ESA or 529 can only be used for educational purposes, Ramsey said that it's rare you'll end up over-saving in these accounts.
"Most people do not get enough into their 529 to pay for college," he said on another episode of "The Dave Ramsey Show." "You should [put money into a 529] until you have enough that it starts to be an issue. If you get up to $100,000 or something in a 529, after that you can start talking about putting some of it somewhere else."
Choose an Affordable College
Ramsey does not believe that anyone should take out student loans, so it's best to choose a school based on what you actually can afford.
"The No. 1 cause of student loan debt is college choice," he said on another episode of "The Dave Ramsey Show." "If you participate in the decision for [your child] to go to a $45,000-a-year school, you are pretty much ensuring your child is going to hate you when they're 30 because they're going to be looking down the nose of about $100,000 in student loan debt. Where you go to school matters."
Have Your Child Contribute To the Cost
The burden of paying for college shouldn't fall entirely on the parents. Ramsey said it's important for children to earn money to contribute to their education costs.
"They are going to be working while they're in school and before they get to school," he said on the show.
Make Your Money Work for You
Invest In ACT and SAT Tutoring
While it may seem counterintuitive to spend more money than is absolutely necessary when it comes to college costs, Ramsey believes that investing in taking multiple college admissions tests and paying for tutoring is well worth it.
"[Your high school student's] job right now is to start taking the ACT, and take it again and take it again," Ramsey said on the show. "Most schools are now 'super scoring' the ACT, which means if you take it three times, they take the best of [your scores]. Every time you take it, you take mentoring and tutoring in between — that's a good thing to spend money on — on how to take the test so that next time you take it, your score goes up."
Higher test scores can lead to more college options as well as scholarships.
Apply For Scholarships
Having a high test score isn't the only way to qualify for scholarships. There are many scholarships available to college students, and Ramsey said students should apply for as many as possible.
"They are now in the 'I want a scholarship' business," he said on the show. "It can be based on their Christian faith and the mission work that they've done, it can be based on academics, but it's usually just based on somebody's giving away a scholarship and the kid that has the best essay gets it. There are millions of dollars that go unclaimed every year in scholarships."
Make Your Money Work for You
Ramsey said to search online databases such as MyScholly.com to find scholarships to apply for.
"Your child needs to fill out 1,000 scholarship applications between now and the time they go to school — literally," he said on the show. "They're going to get turned down for 900 or 950 of them, but if they get 50 scholarships that average $1,000 a piece, they just went to school."
More From GOBankingRates