14 Things To Sell To Help Pay For College

6 min Read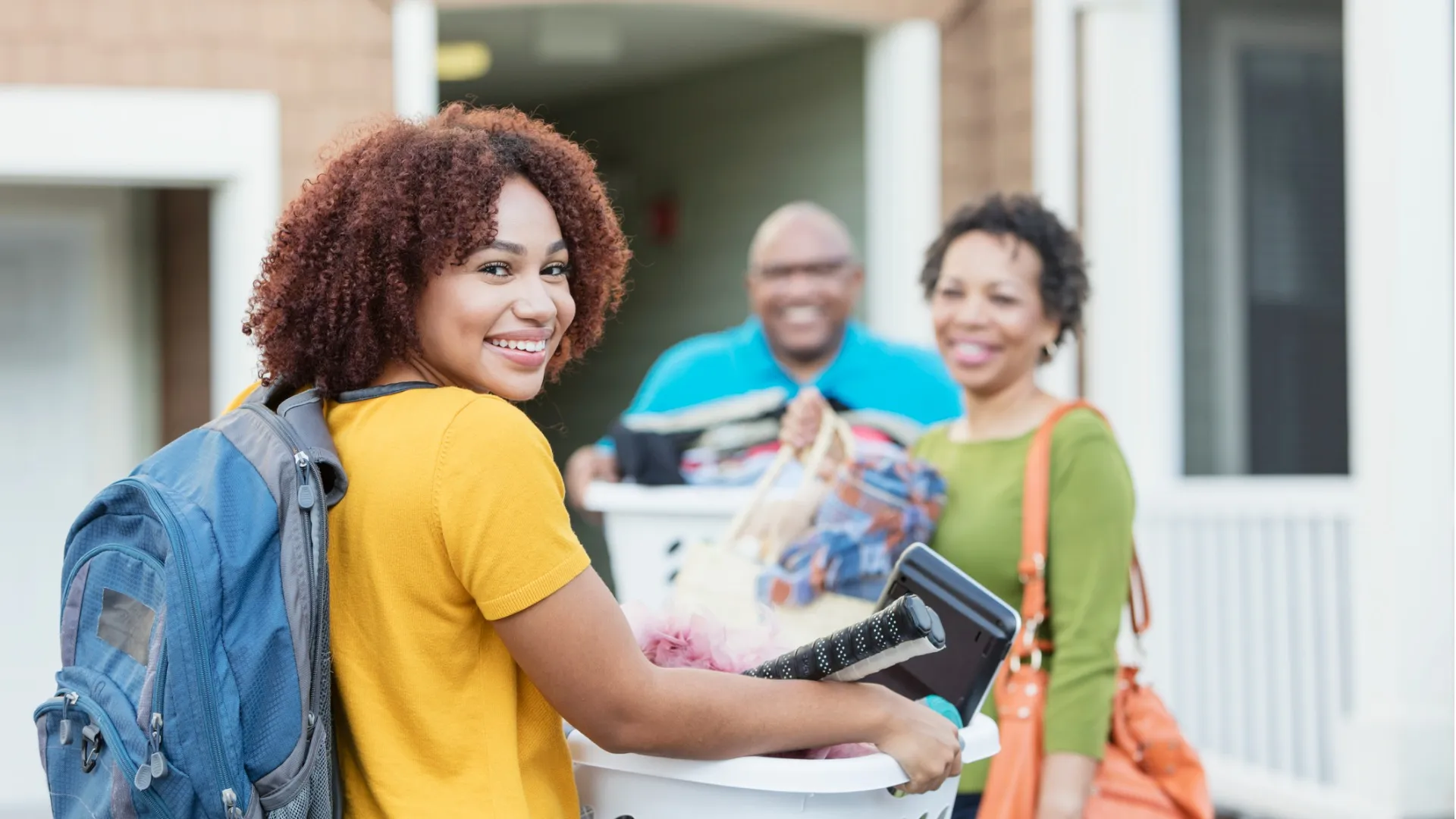 Going to college can be a solid investment in your future, but it sure is expensive. According to a report from CollegeBoard, the average amount of tuition and fees for a public, four-year, in-state college in 2022-2023 was $10,950 and the average cost for a public, four-year, out-of-state college was $28,240.
See the List: GOBankingRates' Best Banks of 2023
Investing: 3 Things You Must Do When Your Savings Reach $50,000
The Future of Finances: Gen Z & How They Relate to Money
With college tuition costs inching up, and all the media buzz around the financially crippling effects of student debt, paying for as much of your college tuition and other expenses upfront is a wise move. To inspire you, here are 14 things you can sell to help pay for college.
Make Your Money Work for You
Old Video Game Accounts
"PlayerAuctions makes it possible for you to do just that," said Andrew Dale, technical director at CloudTech24. "Old video game accounts, characters, and even in-game assets can all be bought and sold. This might bring in hundreds of dollars, depending on the product you're selling."
Take Our Poll: What Are Your Financial Priorities in 2023?
Video Gaming Skills
"People can get paid to help online video game players solve riddles, vanquish bosses and troubleshoot bugs, believe it or not," said Matt Weidle, business development manager of Buyer's Guide. "Being a video game consultant is a good method for players to gain money while also assisting newcomers in completing that frustrating level. It has the potential to pay you up to $50,000 every year!"
Toy Collection
"There are online research tools to use that can give you an idea of how much your Star Wars or Masters of the Universe collection is worth," said Trevor Ford, head of growth at Yotta. "At the very least, you can claim enough cash to cover your textbooks. At most, you can make a huge dent in your tuition debt if you have a robust collection of vintage toys."
Old Formal Dresses
"Formal dresses can sell for a few hundred dollars, all the way up to thousands, depending on the brand," said Jamie Coker-Robertson, a representative of Queenly. "It's a great way for college students to clean out their closets as well as make tuition money, a total win-win!"
Unwanted Clothing
"If you have a closet full of clothes you never wear, take a look at some of the websites and mobile apps that allow you to sell clothes online," said Paul Somerville, editor-in-chief of Electric Scooter Guide. "Although branded or antique clothing is frequently the simplest to sell, you might still make some good money with other items. All you need to do is clean them up, take great pictures of them, and make sure your descriptions are accurate."
Make Your Money Work for You
Time Slots To Use Your Car
"If you have a car that you never drive because you spend all of your time on campus studying, perhaps it's time that you put that automobile to good use by renting it out to someone else," said Dean Lee, head of marketing at Sealions. "Turo is a service that gives you the opportunity to rent out your vehicle to other people and earn money in the process."
Exercise Equipment
Here's an opportunity to either sell your own unused equipment before your head off to college (or your parents'), or do some exercise gear flipping.
"Exercise equipment tends to be cumbersome, heavy and difficult to transport … sellers may be eager to part with theirs at a significantly reduced price, creating an excellent opportunity for you to resell," said Abdul Saboor, a full stack developer at The Stock Dork. "For instance, a stationary bicycle purchased at a yard sale for $20 could be sold on Facebook Marketplace for $50. Depending on how many pieces of equipment you can locate and resell, you could earn several hundred dollars per month."
Old Band Instruments
"I sold my tenor saxophone to help pay for my first year of college," said Martha Miller, author of "Times New Roman." "I had been in high school band and jazz band and, frankly, was a pretty mediocre player. It wasn't hard for me to give it up. I think I got $300 for it and that was back in the early 80's."
Old Video Games
"There has never been a better time to visit garage sales and Goodwill looking for old video games to sell online," said Jonathan Green, founder at ServeNoMaster. "We are in a period of high nostalgia for the 1980s and video game prices have shot through the roof with online auctions and collectors."
Make Your Money Work for You
Your Knowledge
"There is always work for tutors and with your acceptance to college in hand, you can now charge a premium as you've shown you know how to cross the high school finish line," said Green. "I started out making $12 an hour and by the time I graduated college was charging $40 an hour as a private tutor."
Your Social Media Expertise
"Many companies and local businesses struggle to develop an online presence," said Green. "Navigating TikTok and Instagram is hard for these small companies. Right now many brands will pay a small creator $100 per TikTok to manage their channel with one video per day. That's a full-time salary making just one video for one client per day."
Old Comic Books
As a teen, Vincent Zurzolo of ComicConnect sold comics to the stockbrokers in Manhattan on the street near the exchange. According to his representative, if you've been collecting comics since you were young, you may have some that are worth listing in an auction — and they may not even have to be that old to sell well.
Your Car
"While there are definitely college students who commute to campus each day from further away, the usual college experience in the U.S. is one where students live on campus or very near to it, and don't really need a car to get around," said Melanie Hanson, editor-in-chief, EDIRefinance. "This can make selling your car a great way to pay for a good chunk of your college education, especially with current elevated car prices."
High School Apparel and Memorabilia
"While it can be worthwhile to hang on to some keepsakes from your high school experience, the appeal of wearing clothes advertising your school is going to wear off quickly," said Hanson. "Now is an ideal time to get some money back for these items. Younger students who want their cool older classmates' stuff are a prime market here."
More From GOBankingRates
About the Author