Netflix Password Sharing Update — Will There Be Financial Penalties?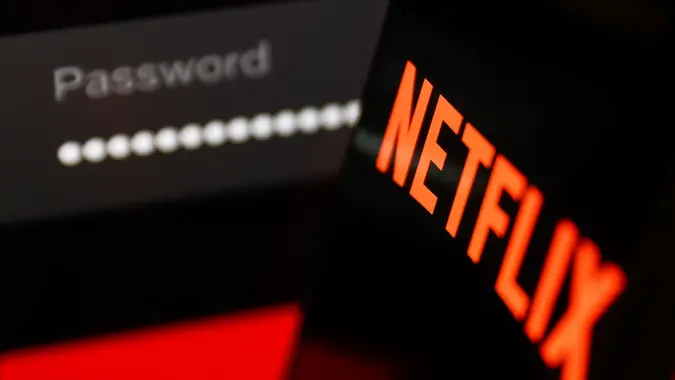 Jakub Porzycki / NurPhoto / Shutterstock.com
Netflix is cracking down on password sharing, and the company's plan is finally beginning to take shape. How long before the streamer begins penalizing you for those outside the household using your login information?
In January, Netflix announced that it would soon begin preliminary rollout of its strategy, and the company has updated its FAQs page with details of what to expect.
According to Netflix, people who do not live in your household will need to use their own account to watch Netflix. Device verification will be triggered when someone accesses your account on a new device that isn't associated with the household, CNBC Make It reported, or if the account is repeatedly used outside the home. Netflix will send an email to the primary account holder with a four-digit verification code. This code must be entered within 15 minutes before it expires.
IP addresses, device IDs and account activity will be used to determine which devices are part of the same household, Netflix stated.
CNBC Make It noted that Netflix "will not automatically charge you if you share your account." However, it still remains unclear how users will be billed for password sharing. In the past, the company has said more than 100 million households share a password, and the practice has cost the company about $9 billion worldwide.
Recently, Netflix mistakenly released its guidelines on password sharing in Chile, Peru and Costa Rica on its help center pages, but it has since been taken down, The Guardian reported. Netflix has been testing "paid sharing" in these three countries since last year, allowing account holders to pay for an extra person outside of the household to access their account. Netflix charged up to $2.99 per month for this service.
Make Your Money Work for You
"As we roll out paid sharing, members in many countries will also have the option to pay extra if they want to share Netflix with people they don't live with," the company said. The company has also stated that restrictions on account sharing would be "a change for members who share their account more broadly."
More From GOBankingRates