6 Tips for Getting Your Kids Involved in the Family Budget This Year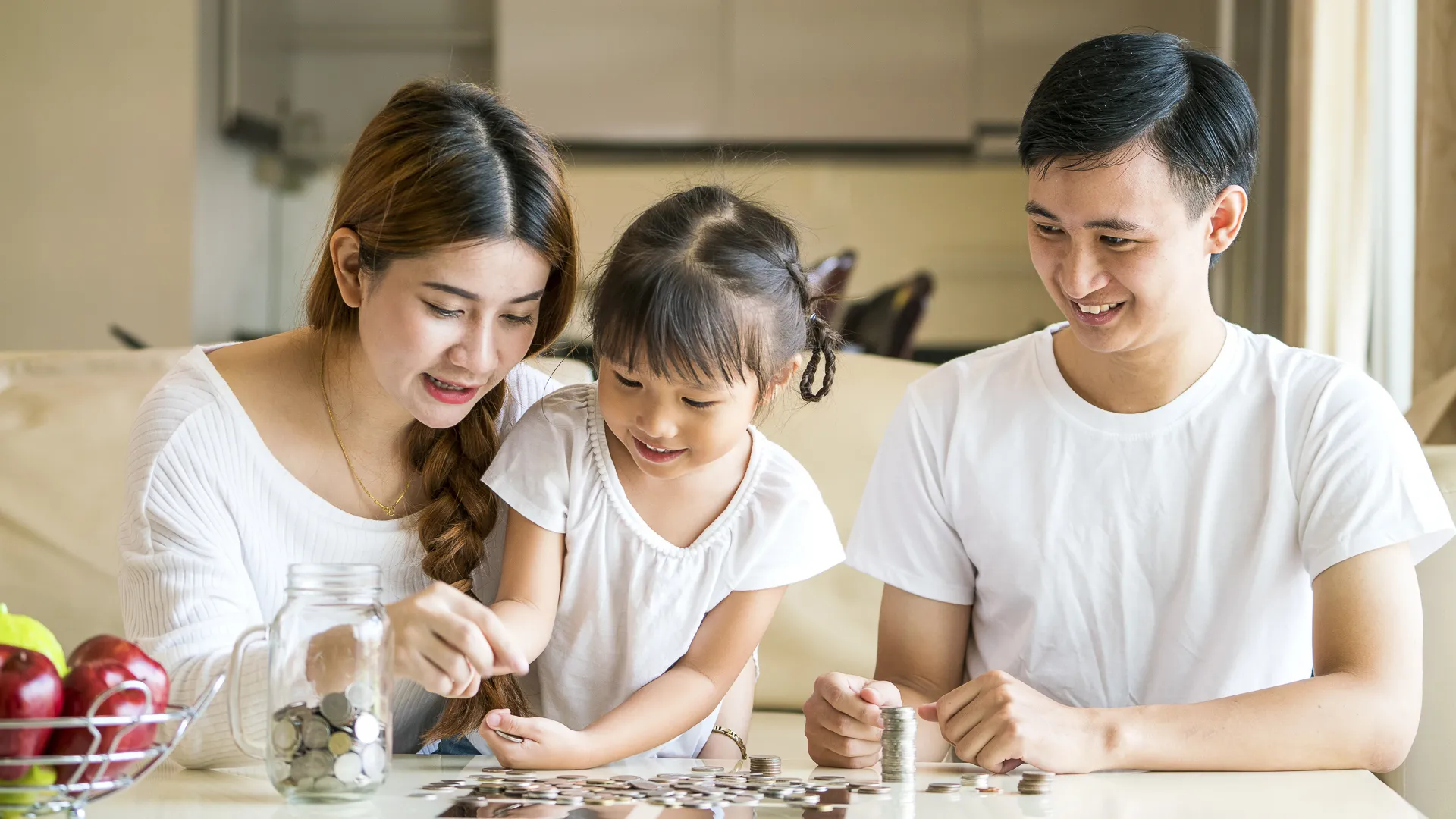 While most kids don't need to manage money until their teens, when they might get their first job, teaching children financial literacy from a young age can ensure future success. Or, as money expert Dave Ramsey puts it, if you don't teach them, someone else will — possibly their own failures. According to a survey by the National Financial Educators Council, only 23% of kids surveyed said they talked to their parents about money. You don't have to be a financial expert, either; there are lots of ways to engage children in budgeting and financial planning that are simple, fun and easy to do, depending on their age. This list offers six tips to get kids started on concepts such as budgeting, spending and saving.
Last updated: Jan. 4, 2021
Teach the Difference Between a Want and a Need
Before you even begin to get your kids involved in finances or budgeting, it's important to teach them the difference between something they want and something they need. According to an article in U.S. News & World Report, parents need to show kids how the family prioritizes their spending on things like food, rent or mortgage, and healthcare, before they buy toys, go on vacation or spend on any other non-necessary need.
Ditch the Piggy Bank for a Clear Jar
Money expert Dave Ramsey says that a piggy bank can be too vague for kids who don't yet have much experience with cash — the money goes in but kids can't tell how much is in there or its value. Instead, saving money in a clear jar helps kids visualize actual money they're saving and the value of the coins or dollars, too. Plus, it makes it accessible for when you want to teach them to spend it.
Make Your Money Work for You
Help Kids Save Toward a Goal
Saving money isn't going to teach kids money management in the long run; instead, consider setting a spending goal: something your child wants but will need to save money to acquire, according to the blog Smart Money Mamas. You can even create a savings chart whereby they can use markers or stickers to show their progress. The blog also encourages parents to make these savings goals fun, not objects of frustration or punishment, to keep money associations positive.
Teach Them About Opportunity Cost
In order to fully appreciate how money works, kids need to learn that money is not infinite and that spending it on one thing means it is no longer available to spend on another. This is the first step in teaching the more complex step of an actual budget. "Make them aware of trade-offs as soon as possible," Peter Nigro, professor and chair of the finance department at Bryant University in Smithfield, Rhode Island, told U.S. News & World Report.
Clip Coupons Together
The more ways you can physically get kids involved in financial issues, the more realistic and less theoretical it becomes to their young minds. While clipping a few coupons may not save your family a ton of money, it engages kids to know what things actually cost and can even serve as a math problem in asking them to figure out how much money you'll save.
Give Teenagers a Bank Account
By the time your kids hit their teens, they might acquire a job. This is the perfect time to open a bank account in their name. They can learn how to balance a checkbook, check their balance and save in a more earnest way for such things as a car or college.
More From GOBankingRates

BEFORE YOU GO
See Today's Best
Banking Offers