Why Women Are Taking Over Family Finances From Men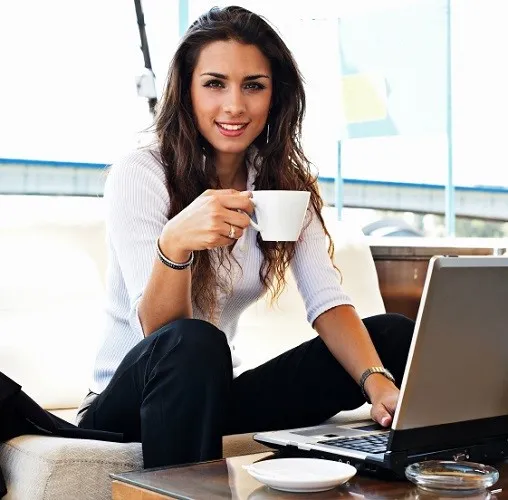 Money has long been a male-dominated undertaking, but now, a resounding number of women might be putting that stereotype to rest for good — at least when it comes to managing finances in the household.
In a June survey conducted by Ameriprise, 41 percent of women said that they make their financial decisions alone, and 37 percent considered themselves the  primary manager of finances for their households.
When it comes to managing key investments, big-ticket purchases, mortgage payments and the like, mothers, wives and girlfriends are becoming the household chief financial officers over their male counterparts.  And it's not just a trend within the U.S.; women across the world are taking the financial lead, and, according to those interviewed for this article, they're more than happy to accept the responsibility.
Related: 5 Signs You Have No Money Management Skills
Women Are Taking the Lead When It Comes to Money
Data pulled from other surveys echo similar findings:
A 2014-2015 Prudential survey found that 65 percent of women, who are the primary breadwinners in their families, manage household finances by themselves.
Thirty-three percent of women in the same study gave themselves an "A" grade in managing money, 29 percent did for debt.
Fidelity Investments found that 24 percent of women manage their home's day-to-day finances, up from 15 percent just three years ago.
Nineteen percent also control their household's retirement planning, a 10-percent increase from 2011.
In a 2011 TD Ameritrade survey, 87 percent of women claimed that they are solely responsible for overseeing their households' budgets. Ninety-four percent said they take charge of paying the bills.
Make Your Money Work for You
Forty-two percent of respondents, according to Ameriprise's June study, said that they are taking financial control because they view themselves as the most financially savvy member of their homes.
Sandy Magura of Brave Bracelet used her job experience managing the finances of eight separate corporations toward handling every facet of her family's finances, right down to the last dime.
"I basically took on the role … everything from an appliance to the groceries every week, I buy pretty much everything there is for the house, kids, and I pay all bills," Magura said.
"I handle all the finances in my home, and I mean everything, from paying the bills, to buying our house, to managing our savings," said Desha Peacock, founder of Sweet Spot Style. "Managing the household finances is a lot of responsibility, and honestly, it can be quite anxiety producing."
However, it's one of Peacock's strengths, and in her case, it's a family tradition; Peacock's mother handled the family finances, as well.
Do the husbands and boyfriends have a say in all this?
"We came to a mutual agreement that I would be the best one to manage our finances," said Michelle Schroeder, who runs finance blog, Making Sense of Cents. "I came about to be in charge of the financial aspect of our home because I've always just been better with our finances. I have finance degrees and I have always been a saver (whereas my husband is a spender)."
Schroeder manages approximately $3,220 in monthly living expenses, from budgeting to bills. "For purchases we always discuss them together, unless they are for the occasional small purchase, such as something that is $5," Schroeder said.
Make Your Money Work for You
Many Men Are Willingly Handing Over Financial Responsibilities
Scot Conway is happy to entrust all household-related financial matters to his wife.
"I totally defer all household financial decisions to my wife," Conway said. "She doesn't need to check in with me on anything, ask my permission or discuss anything if she feels she already has an answer. She'll tell me if she's making a bigger financial choice, and she'll ask for my input on more complex issues just to get my thoughts. She's perfectly capable of making great choices and generally staying in-budget."
Arguments over money are often the source of marital strife, but in the case of the Conways having transparent communication over their finances is one of the secrets to a healthy marriage.
"The easy way to avoid fighting about something, as a general rule, is to have one person in charge of it. I handle the expenses at the business, she handles them at home," Conway said. "I don't recall a single fight we've ever had over a financial choice she's made at home."
Beyond the United States, statistics show that women in other countries, especially throughout Asia, are also becoming adept at managing their family's finances. A 2012 MasterCard survey found that women in Indonesia, the Philippines and Myanmar command their monthly household spending at 56.9 percent, 56.7 percent and 55.2 percent, respectively.
A 2013 Nielsen poll revealed similar results for women in China. "The reality is, they are becoming the CFOs of the household," said Oliver Rust, Nielsen vice president. "Chinese women are seeking a bigger role, or at least in equal footing with men to handle the purchasing decisions for big items such as family finances, insurance, electronics and even automobiles."
Make Your Money Work for You
Women Are Obtaining Financial Confidence and Earning Power
Experts attribute better earning power as one of the reasons why women are becoming more confident managing their families' funds.
Consumer 360 cited the same Nielsen study, which noted that 86 percent of Chinese mothers believe the future holds new financial opportunities and stability for their daughters.
"With this booming confidence, women now have a louder voice in financial decisions – even in areas that men have traditionally handled."
Fifty-seven percent of women, according to a survey through Allianz, said they have more earning power than ever before, giving them more leverage as potential household CFOs, and 55 percent express an interest in learning further about finances and retirement planning. These numbers are likely to grow as more women become involved in personal finance and embrace new opportunities.
"When one spouse has the confidence, discipline and organization to be the family CFO, he or she gets the job," said Matthew L. Brown of the Boston Business Journal.