10 Best Grocery Store Loyalty Programs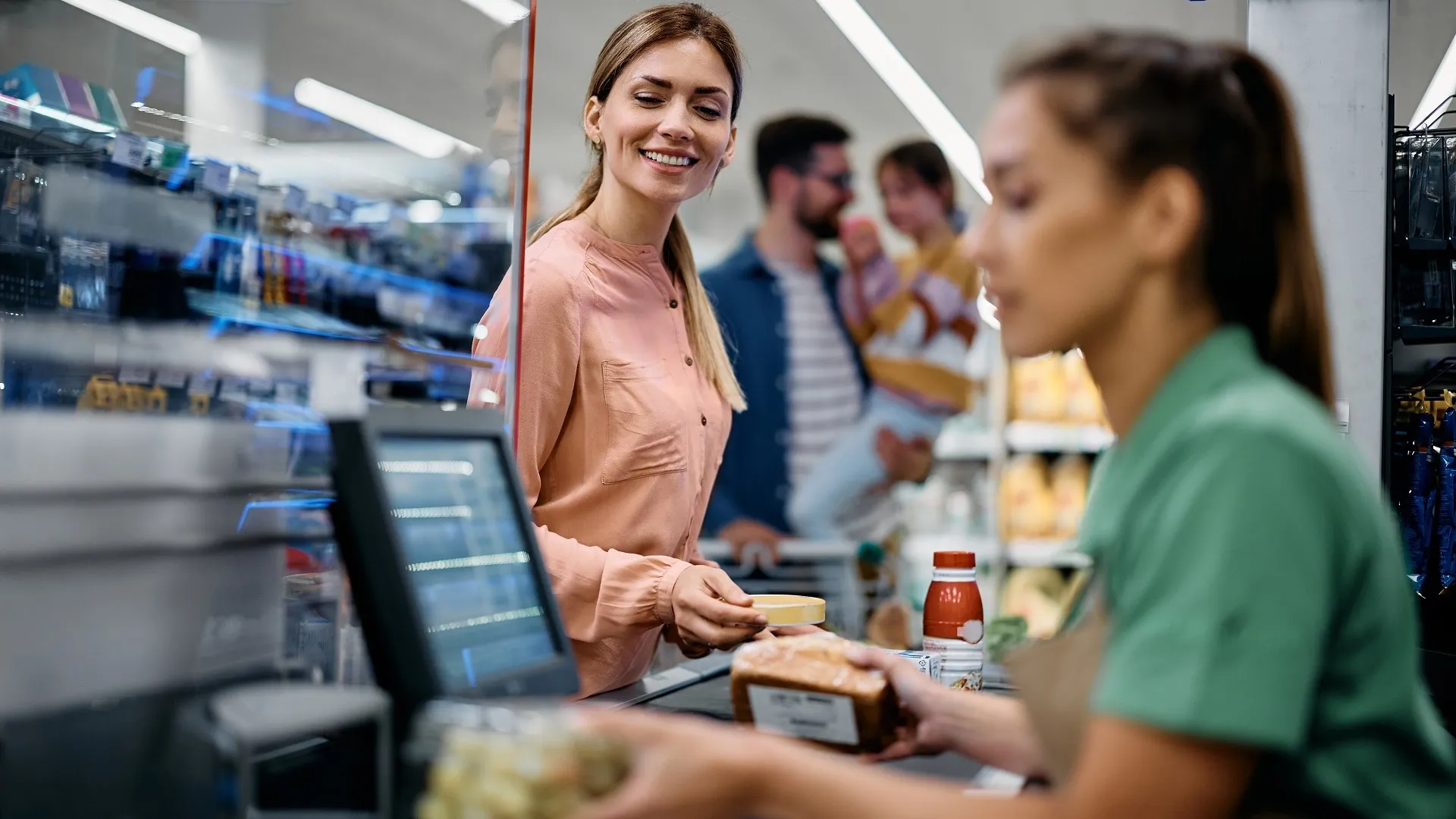 Everyone needs groceries to stay nourished and healthy. With inflation driving the cost of all goods to startling new heights, however, purchasing the same groceries is becoming more expensive than ever.
Fortunately, many supermarkets and grocery stores offer loyalty programs that come with discounts, perks and other rewards — including discounts on gas — that can soften the blow of hefty prices. Here are 10 top grocery store loyalty programs around the country.
Albertsons for U
The Albertsons for U reward program has a number of awesome perks.
Just signing up will earn you $5 off your next purchase of $25 or more. The program also comes with a free birthday treat, personalized offers, discounts on groceries and gas, digital coupons, a free item every month and points. 
You can even earn "pet perks" – discounts on pet meds and other pet products. You'll earn a point for every $1 you spend on groceries and two points for every $1 you spend on gift cards. Every 100 points adds up to a reward.
Giant Flexible Rewards
Giant supermarkets offers the Giant Flexible Rewards program, which allows members to use their points for discounts on in-store or online grocery purchases.
When you sign up, you get 500 flexible rewards points, which can be redeemed for up to 50 cents per gallon at any participating Shell gas station. For every dollar you spend, you get 1 point, and every 100 points redeemed nets members $1 in savings. Every 100 points also equals 10 cents off per gallon of Giant and participating Shell gas stations.
Other rewards include free products and weekly deals.
Make Your Money Work for You
Kroger Boost and Rewards World Elite Mastercard
The Kroger Company has a ton of stores all over the country. Their new loyalty program, Boost, offers perks aimed at online shoppers, though the deals translate to in-person stores and gas stations, e-commerce and convenience.
Members who pay $59 annually can get access to enhanced gas points and free next-day delivery. For $99 per year, members receive gas points and free same-day delivery (in under two hours).
New members in Atlanta, Cincinnati, Indianapolis and Columbus metro areas will also be privy to a one-time welcome kit worth more than $100, designed to help allay the initial year's cost of the program.
Additionally, participating Kroger Stores have a Rewards World Elite Mastercard, applicable to members. With the card, members can earn 5% cash back on the first $3,000 spent, 2% cash back on Kroger purchases and 1% back on outside stores.
Price Chopper, AdvantEdge
Price Chopper has the AdvantEdge Card loyalty program, in-store or online, which allows customers to earn points when you buy groceries at Price Chopper, Market 32 and Market Bistro, or when you shop online at pricechopper.com.
For every $1 you spend, you earn one point. 100 points gives you $1 off groceries or 5 cents off per gallon of gas, up to 20 gallons. You can also use your points for paying down college debt, donating to charity, supporting local schools and for chances to enter sweepstakes to win prizes.
The offer excludes purchases of gift cards, alcohol, tobacco, money orders, Western Union, lottery tickets, postage stamps, entertainment tickets, bottle deposits, copy/fax services, taxes and more.
Make Your Money Work for You
Piggy Wiggly Rewards
Piggy Wiggly stores have a Rewards program that pays customers back in "Pig Points," which add up to discounts on food and gas. Scan your Rewards Card at Piggly Wiggly stores, and look for in-store "Pig Points" tags to find items that you can redeem your points for.
You can also use Pig Points for gasoline. For every 100 points accumulated, you earn $1 off a purchase. 500 points translates to $5 off, and 1000 points to $10 off.
For every 300 Pig Points you accumulate, you earn a one-cent per gallon discount. Look for "Pig Points accepted here" signs at participating gas stations. You'll want to use your points before too long, however — Pig Point balances are capped at 200,000 points.
Club Publix
Publix Supermarket customers can sign up for Club Publix, a free loyalty program. Members of the program receive a number of great perks, including personalized deals, birthday treats and digital coupons.
Members will also be the first to hear about buy one, get one (BOGO) sales, weekly sneak peeks of sale items, and the ability to save shopping lists for easy re-ordering. You can even pay through the Publix app.
In limited areas, you can use the app to donate funds to a public school of your choice.
Sprouts
Download the Sprouts app, and you can gain access to the grocery's stores weekly specials, monthly grocery deals, and other discounts.
With the app you are also entitled to department discounts such as: 10% off vitamins and body care on every $100 you spend,10% off four or more bottles of wine; and access to great bulk products at a discount.
In addition, Sprouts offers a monthly free sampling program, designed to introduce customers to new products. When you sign up, you can receive coupons for up to five products free.
Make Your Money Work for You
Stop & Shop, GO Rewards
Stop & Shop GO Rewards is a loyalty program you can access through the Stop & Shop app and at stopandshop.com.
You'll earn one point per dollar spent on groceries at Stop & Shop, with some exclusions. You can also earn additional points with special offers in your online account. These offers will be personalized to you and your shopping preferences.
Your points can also be used at Stop & Shop gas stations and participating Shell gas stations. For every 100 points you'll receive 10 cents off per gallon (capped at $1.50 off per gallon for up to 20 gallons). You have 60 days from the earn date of your points to use them before your points expire.
Winn-Dixie Rewards
The Southeastern grocery store offers the Winn-Dixie Rewards program, which allows members to earn one point for every $2 you spend at Winn-Dixie. Every 100 points gives you $1 off groceries.
Points translates to cash off your groceries. Through the app you'll receive deals of the week, reward boosters that give you additional points for buying specific items or quantities of items, and "mystery bonus" points that multiply your points for certain items. Some exclusions do apply, particularly on things like tobacco, gift cards, lottery tickets, check cashing fees and other money orders and fees.
Walmart+
While Walmart is more than just a grocery store, they have a huge selection of food and produce. For the truly dedicated Walmart shopper, you can join Walmart+, a loyalty program that earns you a lot of perks, though it isn't free.
For $98 per year, you gain access to the following: You get 10 cents off each gallon of gas at participating gas stations, which includes more than 14,000 participating locations. You will also receive free delivery from local stores on orders over $35, and free next-day and two-day shipping from Walmart.com. The program also grants access to a mobile "scan-and-go" program for those who still prefer a contactless checkout process.
More From GOBankingRates
Jordan Rosenfeld contributed to the reporting for this article.