Best Senior Discounts at Restaurants: Never Pay Full Price for a Meal Again

4 min Read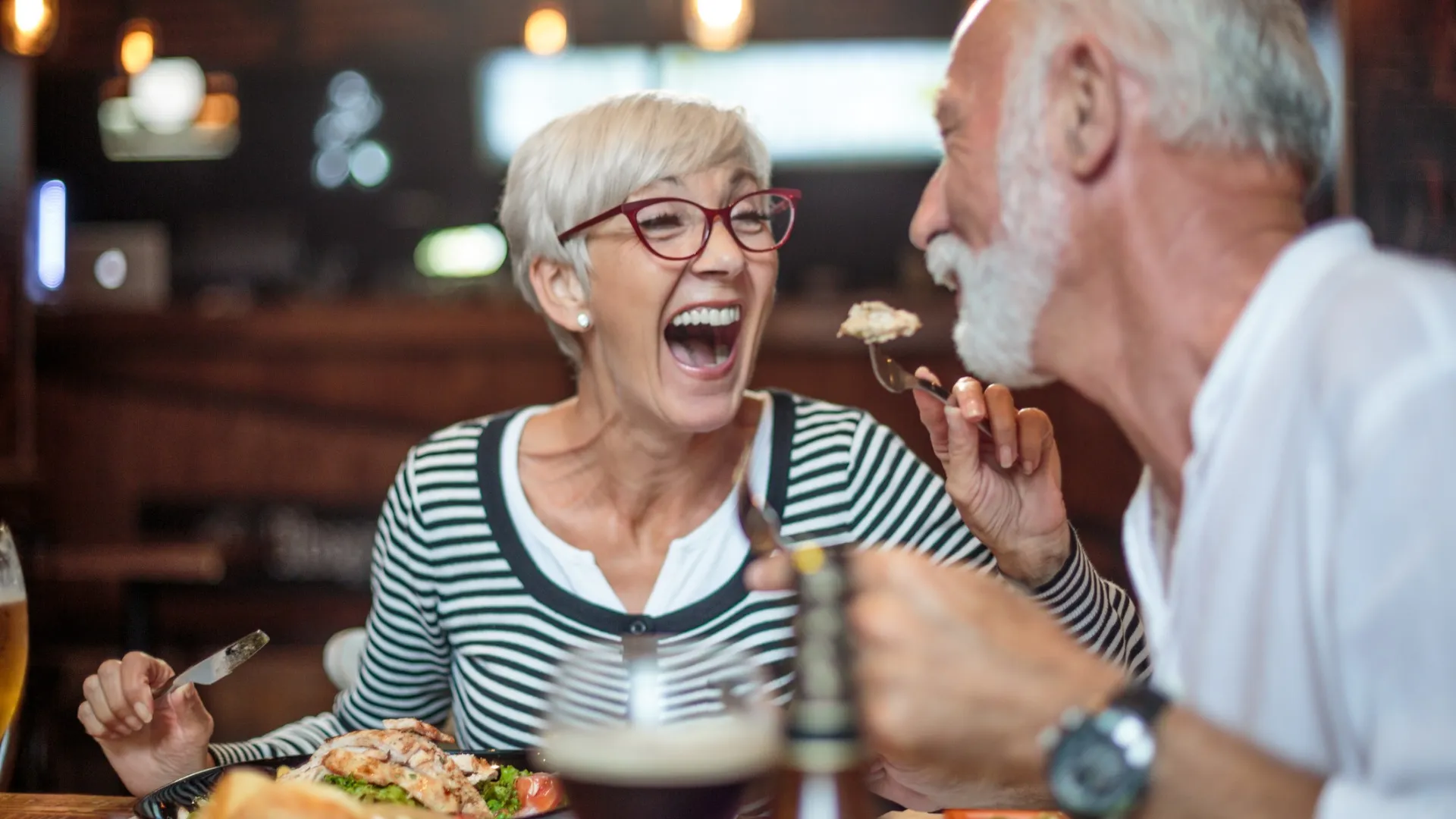 Make Your Money Work for You
Outback Steakhouse
AARP members get 10% off at Outback Steakhouse for both pick-up and dine-in checks at participating locations, which most locations are. The deal is good for all food and nonalcoholic beverages. Outback is not the cheapest restaurant, but it's known for serving up excellent cuts of beef and solid surf-and-turf offerings at steakhouse-casual prices.
According to TheFoodXP, the average meal at Outback costs $15-$20. Assuming two meals on the higher end for $20 each once a month, that's nearly $50 saved on the year.
El Pollo Loco
El Pollo Loco is the chicken champion of the West, and seniors who dine at the Mexican-style fast-casual favorite can save while they eat. El Pollo Loco offers 10% off to guests 60 and older up to $1 with every visit. Unlike so many big fast-food/fast-casual chains that are franchised and vary their discounts by location, El Pollo Loco's policy applies companywide. 
Also, 15% discounts up to $1.50 are available for "guests that serve the community." That includes first responders, federal LEOs and military personnel — just show your ID if you're not in uniform.
IHOP
There are two reasons why seniors should head over to IHOP. The first is that the famous pancake chain plays loose and fast with the definition of the word "senior" — its special discount menu is 55+. The second, of course, is the price. There's not a single option that starts with a number higher than seven — even multicourse entrees like roasted turkey, grilled chicken and tilapia dinners come in under $8. At least five meals come in under $7.
Work It Off: 5 Health Clubs and Gyms That Offer Senior Discounts
Carrows
Following in the footsteps of IHOP, the California-based casual dining chain Carrows has a special "Golden 55" menu just for seniors and the soon-to-be-senior 55+ crowd. Unlike IHOP, however, Carrows doesn't advertise prices, but its list of "value-priced entrees" includes more than a dozen breakfast, lunch and dinner options. Be warned, if you do decide to order from the Golden 55 menu, you can't use coupons.
Make Your Money Work for You
Joe's Crab Shack
One of the most unique seafood-themed casual dining chains in America, Joe's Crab Shack is famous for its trademark buckets. Diners choose between options like king, queen or snow crabs and pick flavor themes like spicy, barbecue, Old Bay and garlic. 
Joe's isn't the cheapest chain, but it's certainly one of the best and most original. So if you want to splurge on, say, the Crab Daddy Feast bucket — filled with Dungeness, snow and king crab — just flash your AARP card. You'll save 10% and slash $4.65 off the $46.49 price of the entree. It's not just good for buckets — the AARP discount applies to all members every day for all non-alcohol menu items.
More Free Fun: 75 Birthday Freebies You Can Get in 2021
Denny's
The most famous casual dining chain of all is Denny's, where AARP members get not 10% off as is the organization's standard, but 15% off. On top of that, Denny's has an entire 55+ menu where big, hearty entrees like wild Alaska salmon come in under $13 — around $11 with the 15% discount — and several choices are under $10. There's also a value menu, where you can score French toast for less than $3, a biscuit and gravy breakfast for less than $5 and more.
More From GOBankingRates
Photo Disclaimer: Please note photos are for representational purposes only.
About the Author