Inflation 2023: 13 Senior Discounts That Help You Save on Groceries and Food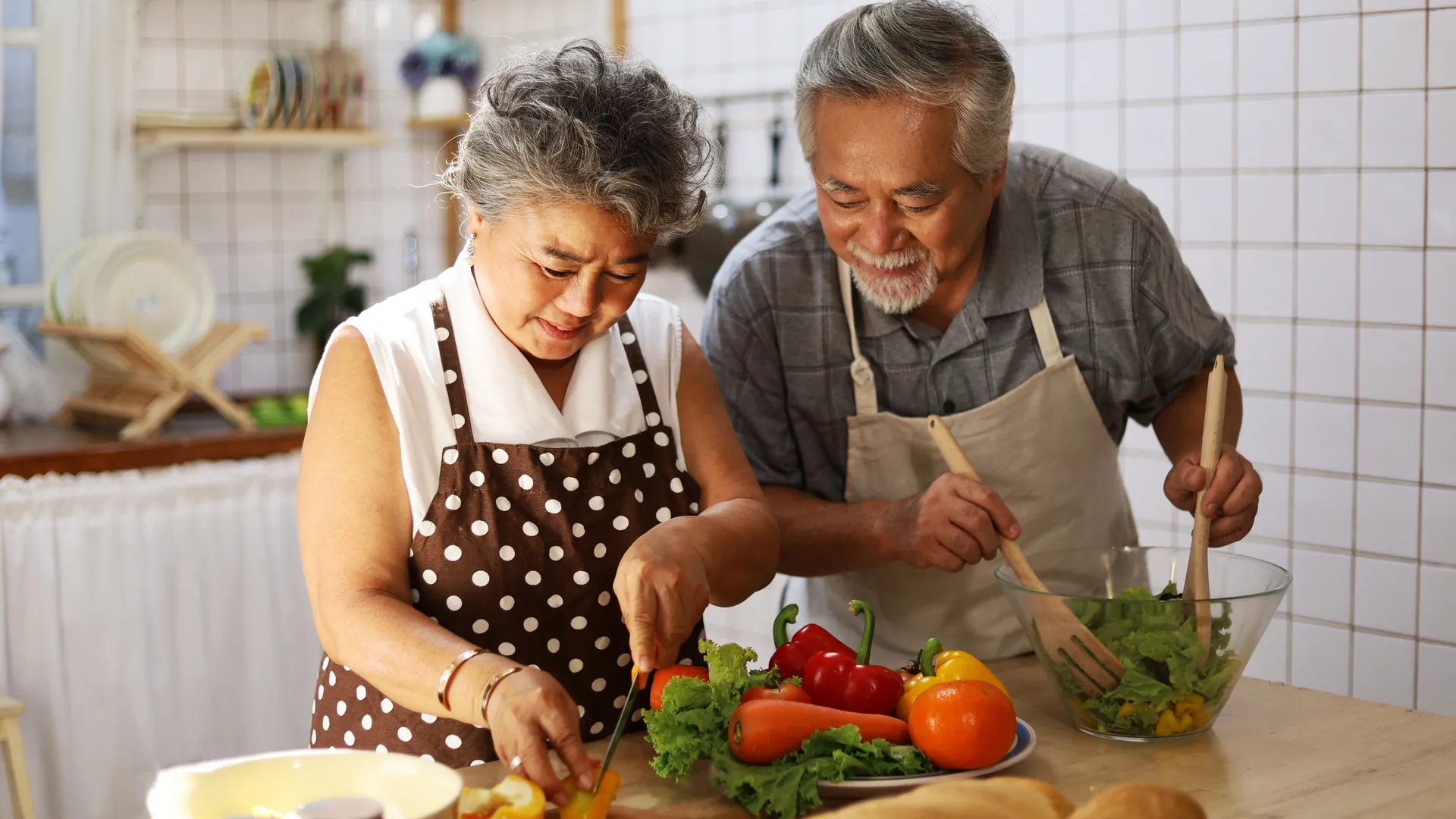 For older Americans who spent a year or more hunkered down, the only thing better than getting out of the house and going out to eat in a restaurant is saving money while you're doing it. There are plenty of sites that advise seniors about which places offer discounts and other deals to the older set and other special groups. The problem is, you have to wade through a whole lot of franchised chains with discount policies that vary by location.

See:
GOBankingRates ignored those and instead came up with a list of restaurant chains where discounts for seniors and others are honored across the board. Here's a look at the places where seniors — and in several cases, even pre-seniors — can dine in style without paying full price.
Save on Eating Out
The U.S. Department of Agriculture reports that in 2021, Americans spent 33.6 cents of every food dollar at restaurants and other places where they can dine out. Where can seniors get a discount on their meal?
Carrows
Following in the footsteps of IHOP, the California-based casual dining chain Carrows has a special "Golden 55" menu just for seniors and the 55-plus crowd. Unlike IHOP, however, Carrows doesn't advertise prices, but its list of "value-priced entrees" includes more than a dozen breakfast, lunch and dinner options. Be warned, if you do decide to order from the Golden 55 menu, you can't use coupons.
Make Your Money Work for You
Chart House
Chart House has just 24 locations coast to coast, with most of them located on the water. If they're not, you still will enjoy spectacular views while dining, such as the Manhattan skyline from the restaurant in Weehawken, New Jersey. The steak-and-seafood chain, founded in 1961, is the ultimate place to celebrate a special occasion, such as an anniversary. AARP members will save 10% with their membership card, and here's a tip: spend the savings on a slice of the restaurant's famous mud pie, if it's on your local Chart House menu. It's unforgettable.
Denny's
The most famous casual dining chain of all is Denny's, where AARP members get not 10% off as is the organization's standard, but 15% off. Denny's also has its All Day Diner Deals, which includes specials from pancakes to hamburgers to country-fried steak.
El Pollo Loco
El Pollo Loco is the chicken champion of the West, and seniors who dine at the Mexican-style fast-casual favorite can save while they eat. El Pollo Loco offers 10% off to guests 60 and older, up to $1, with every visit. Participation varies by location.
Also, 15% discounts up to $1.50 are available for diners who "serve the community." That includes first responders, federal law enforcement officers and military personnel — just show your ID if you're not in uniform.
IHOP
There are two reasons why seniors should head to IHOP. The first is that the famous pancake chain plays loose and fast with the definition of the word "senior" — its special discount menu is 55+. The second, of course, is the price. Some items on the general menu appear on the 55+ menu – and at a lower cost. A 2x2x2 combo, for example, is 60 cents less for the older set. Every little bit saved on the bill helps.
Make Your Money Work for You
Joe's Crab Shack
One of the most unique seafood-themed casual dining chains in America, Joe's Crab Shack is famous for its trademark buckets. Diners choose between options like king, queen or snow crabs and pick flavor themes like spicy, barbecue, Old Bay and garlic.
Joe's isn't the cheapest chain, but it's certainly one of the best and most original. So if you want to splurge on, say, the Queen Crab bucket, just flash your AARP card. You'll save 10% and slash almost $6 off the $56.99 price of the entree. It's not just good for buckets — the AARP discount applies to all members every day for all non-alcohol menu items.
Moe's Southwest Grill
Craving a quesadilla? Burning for a burrito bowl? Link your AARP membership card with your Moe Rewards account to save 10% on orders placed in the restaurant, online or through the app at participating Moe's Southwest Grill locations.
Outback Steakhouse
AARP members get 10% off at Outback Steakhouse for both pick-up and dine-in checks at participating locations, which most locations are. The deal is good for all food and nonalcoholic beverages. Outback is not the cheapest restaurant, but it's known for serving excellent cuts of beef and solid surf-and-turf offerings at steakhouse-casual prices. Your 10% savings will shed a few dollars off of the meal of every member of your party.
Save on Eating In
Food-at-home prices increased by 11.4% in 2022 – more than triple the 3.5% rise in 2021, the U.S. Department of Agriculture reported. Here are some of the grocery chains that offer discounts to seniors. Be aware that the discounts apply on only certain days of the week, and there are some exclusions.
Make Your Money Work for You
Brookshire's Food & Pharmacy
The Brookshire's Food & Pharmacy chain, with stores in Arkansas, Louisiana and Texas, offers a 5% discount on grocery purchases on Tuesdays and Thursdays to shoppers 60 and older.
Fred Meyer
On the first Tuesday of each month, people ages 55-plus can save 10% on select items at Fred Meyer stores, based in the Pacific Northwest. Those items include private-brand groceries and nutrition, such as Fred Meyer, Kroger and Simple Truth brands.
Food Bazaar
If you're 65-plus, show your valid identification on weekdays from 7 a.m. to 3 p.m. to get a 5% discount on non-sale groceries at Food Bazaar, which has stores from Connecticut to New Jersey.
Fry's Food Stores
Shoppers 55 and older can save an additional 10% on most items at Fry's Food Stores, a vast Arizona chain, including on groceries, bakery and deli, and meat and seafood on the first Wednesday of the month.
Harris Teeter
The East Coast chain offers a 5% discount to shoppers 60 and older every Thursday on all purchases except pharmacy, gas, gift cards and tickets.
More From GOBankingRates
Jami Farkas contributed to the reporting of this article.
Photo Disclaimer: Please note photos are for representational purposes only.