Chili's, Starbucks and 18 Restaurant Chains With the Best Happy Hours
Looking for a happy hour crawl? Get the best deals at these restaurant chains.
James R. Martin / Shutterstock.com
In its 2017 State of the Industry report, the National Restaurant Association confirmed that Americans love to eat out -- more than 1 million restaurants are projected to generate $799 billion in sales this year. Every time you go out for a bite, you contribute to those massive figures.
The trick is not to contribute half your paycheck to a Viking-like chain restaurant feast. Read on to see how you can dine and drink at the best happy hours that national chains offer. That way, you'll still have money left over from dinner for the "movie" part of your date.
1/20
Anthony Gomez / BJ's Brewhouse
BJ's Restaurants and Brewhouse
Deals: Half-off mini deep dish pizzas; $1 off all beer, cocktails, wine by the glass; $2 off shareable and flatbread appetizers
Times: Monday through Friday, 3 p.m. to 7 p.m.; Sunday through Thursday, 10 p.m. to close
B.J.'s Brewhouse doesn't mess around when it comes to happy hour deals, which is great if you prefer to dodge big restaurant markups. Every day of the week, you can enjoy pub food and booze discounts here. But this nationwide casual sports joint slashes half off all wine -- by the glass or by the bottle -- all day Tuesday. If you're looking for a good deal on a brew, BJ's runs regular happy hour specials during all pro football games. Touchdown, indeed.
2/20
Mike_Mozart / Flickr.com
Bonefish Grill
Deals: $1 off draft beer; $4 house wine; $5 spirits; $6 bites
Times: Starts at 4 p.m., end times vary by location
Bonefish aims to offer a middle ground between casual and fine dining -- good enough for a date, but no ties needed -- without leaving happy hour values behind. Most of the discounts focus on drinks, with $5 hand-crafted cocktails at center stage. It's not often you can get Absolut Citron with blueberry puree and freshly made sour mix for a fiver, but that's what the blueberry lemon drop provides. If all that drinking makes you hungry, indulge in Wagyu beef sliders or some ahi tuna poke served over avocado puree with wonton crisps.
Don't Miss: How to Eat Out and Still Save Money
3/20
©Carrabba's Italian Grill
Carrabba's Italian Grill
Deals: Half off appetizers; $2 to $5 drinks
Times: Varies by location
How about a $2 beer? Need we say more?
Okay, we'll say more. Five bucks at Carrabba's happy hour gets you liquor like Beefeater gin, Dewar's scotch, or -- if you're feeling fruity -- concoctions like the Blackberry Bellini or Sicilian Prickly Pear Margarita.
Might as well pair that Italian fusion cocktail with classic Italian snacks like hand-breaded calamari or mussels in white wine lemon butter, since they're half-off during happy hour. Be sure to scope out your local Carrabba's ahead of time, though, as deal times vary by location.
4/20
Mike Mozart / Flickr.com
Chili's
Deals: $3 to $6 bar food and drink specials
Times: Monday through Thursday, 3 p.m. to 7 p.m. and 9 p.m. to close; Friday, 3 p.m. to 7 p.m.; all day Sunday
Here are some ways you can keep your tab under $10 at your local Chili's.
Save money by grabbing a cheap domestic beer on draft and any flavor of boneless or smoked wings for $9. Pop in for margarita Monday, and pair your cocktail with Margherita flatbread for $8. Get lit with a Long Island iced tea and fried crispy cheddar bites to share for the same price.
Deals go down every evening except Saturday. And Sunday offers one, big all-day happy hour. So long as your local Chili's has a bar, it won't be hard to catch some happy hour vibes.
Chipotle
Deals: Various alcoholic drink specials
Times: Usually between 4 p.m. and 8 p.m.
When you think of Chipotle, you probably think "guac is extra." The words "happy hour" and "alcoholic beverages" probably don't immediately spring to mind. But think again. If you live in states like Illinois, Iowa, Kansas, Kentucky, Missouri, Nebraska, Ohio or Wisconsin, your local Chipotle might just offer some boozy bargains in the evening hours, according to Business Insider.
Depending on the location, perks include half-price drinks and two-for-one offers on alcoholic beverages. Chipotle launched these programs, along with other promotions, like customer loyalty programs that can earn you free meals, late last year. Looks like you can afford that guac now.
6/20
Anthony Gomezx / Landry's, Inc.
Claim Jumper
Deals: Various appetizer and drink specials
Times: Monday through Friday, 3 p.m. to close; Saturday, 11 a.m. to 3 p.m. and 8:30 p.m. to close; all day Sunday
Claim Jumper claims to be the "best place for happy hour ... period." At the very least, it has the best happy hour in a western-themed casual dining chain. In 2014, its happy hour discounts even won one Southern California location a Best of Orange County award.
Weekday specials are available from 3 p.m. to close, making this both a generously long and conveniently late-night happy hour. Selections vary by location, but they always include slashed prices on drinks and apps, including stuff like $2 pub pretzels, two street-style tacos for $4 and fancy themed cocktails -- from the New Amsterdam Gin Fizz to the Raspberry Martini -- for $6.
7/20
Jonathan Weiss / Shutterstock.com
Dairy Queen
Deals: Drinks from $1
Times: Monday through Friday, 2 p.m. to 5 p.m.
Dairy Queen -- or DQ, if you're hip -- isn't just an ice cream spot, it's been a legit institution since 1940. It also offers one of the best fast food value menus out there. DQ calls its classic special the "Hardest Working Happy Hour" out there, with regular drinks clocking in at a dollar and specialties like frozen coffee for $2.
Drink options often change, but this summer's highlight is the cherry-flavored Misty Slush for $1. And in the summer, you know there are times you'd give anything to cool down. Turns out that a buck is a much better deal.
Dave & Buster's
Deals: Half-price select appetizers; half-price cocktails; $2.50 domestic pints; $1 off 22 oz. drafts
Times: Monday through Friday, 3:30 p.m. to 7 p.m.; Sunday through Wednesday, 9:30 p.m. to midnight; Thursday 9:30 p.m. to 1 a.m.
You need to be careful about how Dave & Buster's convinces you to part with your cash. The games pull you in till you forget you've just spent $40 on Dance Dance Revolution, and its then you get hungry. And thirsty.
Fortunately, every day of the week, Dave & Buster's shills appetizers for half off. And if you're at the bar-cade, there's a pretty good chance you're celebrating something, even if it's just the weekend. That's where the half-price cocktails and $2.50 domestic pints come in. If you're feeling wild enough to celebrate the weeknight instead, pop in for late-night specials Sunday through Wednesday, with happy hours ranging from 9:30 p.m. to 1 a.m.
We just saved you more money to spend on game chips. You're welcome.
9/20
Jonathan Weiss / Shutterstock.com
Del Taco
Deals: Three value tacos for $1.29; three grilled chicken tacos for $2.29
Times: Tuesday and Thursday from 3 p.m. to 11 p.m.
From elementary school cafeterias to rowdy dive bars, just about everyone loves a good Taco Tuesday. Del Taco knows this, but it's not content with a taco fiesta on just one day of the week.
Del Taco has expanded the taco's weekday reign to Thursday, too. Tuesday gets you three classic ground beef hard-shell tacos for $1.29, and Thursday will score you three soft grilled chicken tacos for $2.29.
You can also get two of those bad boys for free when you join the Del Taco Raving Fan eClub -- that's basically a meal for two for a whole $2.29. Go on your birthday, and you'll get a free premium shake. Muchos tacos, poco dinero.
10/20
©RMA Photography / Dunkin' Donuts
Dunkin' Donuts
Deals: Specialty drinks from $0.99
Times: Every day from 2 p.m. to 6 p.m.
Personally, we feel like any hour that involves a donut is automatically a happy hour. But that's cheating.
What's not cheating is saving some serious green on Dunkin's drinks. You might ask, "Why not save on the donuts?" But that question doesn't give the Double D its beverage due.
From the Coolatta to the Dunkin' Energy Punch, the beloved donut chain is targeting Starbucks' beverage empire right in the mermaid's crown. You'd be hard-pressed to find a medium-sized coffee or tea for 99 cents on the Starbucks menu.
Score Some Freebies: 75 Things You Can Get for Free
Hooters
Deals: Lunch specials starting at $7.99; all-you-can-eat wings
Times: West Coast restaurants -- Monday through Friday, 11 a.m. to 2 p.m.; all day Tuesday
Pretty ladies, wings and saving money. That's the combo deal Hooters franchises on the West Coast offer Monday through Friday.
Lunch specials start at $7.99 every weekday, the all-you-can-eat wings -- your choice of boneless or bone-in -- floweth all day Tuesday. Kids eat free every Sunday -- in a move that seems slightly at odds with the amount certain things on display, but nevertheless manages to be a good deal. Kids meals are even served on a free-to-take collectible Frisbee plate in the shape of the Hooters mascot.
Which is an owl, by the way.
12/20
Sara Edelstein / Flickr.com
Krystal
Deals: Krystal, 59 cents; Krystal with cheese, 79 cents; loaded Krystal with cheese and bacon, 99 cents
Times: 2 p.m. to 5 p.m.
Krystal's happy hour is a little dangerous. Those adorable, slider-like burgers sell for 59 cents a pop, 79 cents if you want cheese or 99 cents if you want cheese and bacon. Just remember that, cute and cheap though they may be, each Krystal is 130 calories, or 190 with the cheese and bacon.
Still, it's a hard deal to pass up for Krystal's unique brand of uber-addictive burgers. Since the company hasn't held its annual Krystal Square Off competitive eating event since 2010, Japan's Takeru Kobayashi still holds the record with 68 Krystals. Kind of amazing when you realize that's only $40.12 worth of hamburger.
13/20
Larry A. Falke / P.F. Chang's
P.F. Chang's
Deals: $6 cocktails and wine; $4 beer
Times: Monday through Friday, 3 p.m. to 6 p.m.
Here's the trend in the cocktail market: The drinking experience is getting more unique, more boutique and more exceptional, but prices are on the rise, according to Marketing Week. So when P.F. Chang's offers a cocktail menu that can be defined with all of those adjectives at only $6 per drink, Chinese food fans take notice.
We're not talking about the fishbowl margaritas you get at Applebee's here. These are craft-oriented cocktails like an Asian Pear Mojito, Organic Agave Margarita, Blackberry Spice Martini and Honey Thyme Gin and Tonic. Speaking of crafty, P.F. Chang's stocks local craft beers, and those are only $4 during happy hour.
14/20
Mike Mozart / Flickr.com
Ruth's Chris Steak House
Deals: $9 appetizers and cocktails
Times: Varies by location
Ruth's Chris' happy hour specials are pricier than other places on this list, but it's rare that a mostly upscale dining spot offers a happy hour at all.
For under $10, you have your choice of eats like a prime broiled burger with fries, seared sushi-grade ahi with ginger-beer sauce or a crab BLT with zucchini fries. Top it off with a Gin Basil Smash or a Ruth's Manhattan made with Jim Beam, Noilly Prat and Southern Comfort, and you've just eaten at Ruth's Chris for under $20. Impressive.
When It's Time to Splurge: These Five-Star Restaurants Are Worth Every Penny
15/20
Ken Wolter / Shutterstock.com
Sonic
Deals: Half-price drinks and slushes; 99-cent corn dogs
Times: 2 p.m. to 4 p.m. daily
From the car-side drive-in service to the shakes, ice cream cones and tropical-themed slushes, Sonic feels like a restaurant stuck in perpetual summertime. And when it actually is summer, you'll be thankful for their array of half-priced drinks and slushes every day from 2 p.m. to 4 p.m., including go-to beverages like Candy Slushes, Famous Slushes and Real Fruit Slushes.
Of course, Candy and Famous Slushes are customizable with flavors like Jolly Rancher, Rainbow Candy, blackberry, Powerade, blue coconut, watermelon and more. Don't forget to grab a 99-cent corn dog to lock in that endless summer vibe.
16/20
MAONAER / Starbucks
Starbucks
Deals: Half off any Frappuccino, any size
Times: From 3 p.m. to 6 p.m., limited dates
When Starbucks hiked its prices incognito-like late last year, it did not go over so well with customers, Fortune reported. The trick to saving dough at the coffee juggernaut, however, is to keep an eye out for Starbucks' limited-time, seasonal happy hour events. The big one is, of course, Frappuccino Happy Hour.
In an event that usually runs for about two weeks in the late spring or early summer season, Starbucks lets its famous Frap go for half off -- any flavor, any size -- from 3 to 6 p.m. every day. It also takes the opportunity to feature wild new creations, like the Midnight Mocha and S'mores Frappuccinos of the past. Keep an eye out for upcoming happy hours.
More Starbucks Secrets: 10 Best and Worst Deals at Starbucks
17/20
Jonathan Weiss / Shutterstock.com
Steak 'n Shake
Deals: Half off all shakes and drinks
Times: Every weekday, 2 p.m. to 5 p.m.
Steak 'n Shake knows where the money is -- when half of your company's name is "Shake," you'd better offer some creamy happy hour deals. Fortunately, the '50s-style diner chain known for its Steakburgers definitely comes through. Every weekday, you can count on half-priced shakes -- including over-the-top flavors like Nutella and Oreo Mint Cookies 'n Cream -- from 2 to 5 p.m.
18/20
Jonathan Weiss / Shutterstock.com
Taco Bell
Deals: $1 "Happier Hour" beverages
Times: Every day from 2 p.m. to 5 p.m.
Of course the same people who serve tacos on a Dorito shell have to do things a little different, which is probably why the Bell calls its happy hour "Happier Hour." Whether that rings true is totally up to you, but we can't deny the variety of colorful and quirky drinks everyone's favorite guilty pleasure has on offer for just $1 every day.
A sampling: Airheads Blue Raspberry, Mtn Dew Spiked Lemonade and Mtn Dew Baja Blast freezes, plus Brisk Mango Fiesta or G2 Gatorade Fruit Punch. We see you, Taco Bell.
19/20
Ken Wolter / Shutterstock.com
TGI Fridays
Deals: Rotating deals on drinks and apps
Times: Specials change by the day
TGI Fridays is synonymous with happy hour, and with good reason. It offers an exhaustive list of happy hour deals that change every day of the week. Here's a brief sampling.
You can get creative cocktails, like an Ultimate Boba Long Island Tea or a Jameson Irish Whiskey You-Call-It, for $5. The same price gets you two Jack Sliders or six wings. For $3, you can get an espresso martini, house mojito or Pink Punk Martini. For the same price, you can get a craft beer or, if you're feeling less fancy, a good ol' Pabst Blue Ribbon tall boy.
You won't find all these deals every day, but you're guaranteed to find savings on any day. You won't be limited by specific times, as TGI Fridays dubs its day-based happy hour as "Happy Every Hour."
Yard House
Deals: Up to $4 off beer; food from $4 to $8
Times: Monday through Friday, 3 p.m. to 6 p.m.; Sunday through Wednesday, 10 p.m. to close -- might vary by location
Sometimes, you just want a beer. Other times, you just want a mind-boggling choice of beers from around the world. The latter is why Yard House is here -- this chain features the largest selection of draft beer in the world, plus over 100 items on the food menu.
Rather than limiting you to specific menu items, Yard House discounts its entire drink menu. That includes: $1 off domestic pints and well drinks; $2 off house cocktails, small glasses of wine, import pints and premium spirits; $3 off house martinis and large glasses of wine; and a whole $4 off craft and import half yards (i.e., super huge mugs of beer). If you do get peckish, $5 will net you an onion ring tower or a vampire taco, and $6 tops off your beer with fried chicken strips, a pepperoni and mushroom pizza or Gardein wings. Cheers to that.
Stay Out Late and Save: 28 Best Restaurants Open Late
About the Author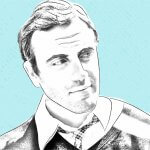 Dan is an honors graduate of western Kentucky's Murray State University and has been a freelance writer and full-time creative since 2009, in addition to co-founding and co-owning two active media production businesses – one for the west coast in Los Angeles, California, and one for the east in Cincinnati, Ohio. As an independent creative professional with a scroll-like resume of both blue collar and white collar experience and a longtime business writer, Dan has been fortunate enough to publish with the likes of Chron.com, Fortune, The Motley Fool, Career Trends, Bizfluent, MSN Money, Legal Beagle, San Francisco Chronicle's SFGate, USA Today, Builder's Capital, Salon.com and Zacks.com, among others. He's also offered his words to such diverse brands as ASUS, Kellog's, Discover, Sony Pictures, Samsung, Linksys, LIVESTRONG, Office Depot, Canon Inc., Caesar's Entertainment Corporation and Verizon, as well as frequently writing in the fields of entertainment, travel, fitness, lifestyle and fashion.