Dave Ramsey Says It's Easy To Overspend on Food: How To Save Money on Groceries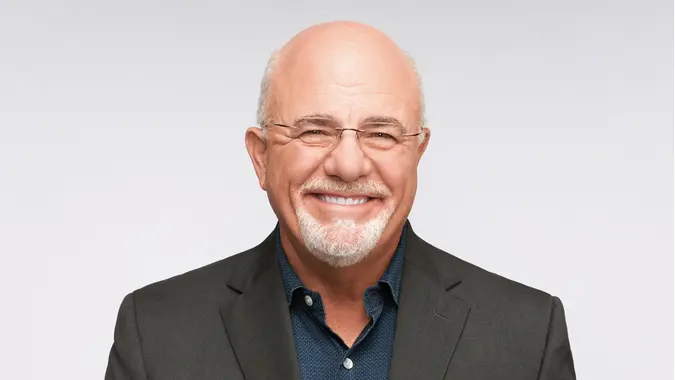 ©Dave Ramsey
Can you guess which item in our budgets is the easiest to overspend on each month? Money expert Dave Ramsey recently tweeted it is food.
Amid recent soaring inflation costs, the food we buy while grocery shopping quickly adds up. However, Ramsey tweeted once you get food spending under control, your entire budget can change. Here's how you can save money on groceries.
Tips for Saving Money on Groceries
GOBankingRates reviewed a list of cost-cutting measures you can put towards your grocery budget at Ramsey Solutions. Out of the 30 tips listed, here are 10 of our favorites.
Redefine Dinner
Dinner doesn't always need to be a big, expensive feast. As the post on Ramsey Solutions reads, sometimes you can mix it up and make breakfast for dinner instead. This helps save money and time spent cooking, and it's fun for everyone in the family.
Grocery Shop on Certain Days and at Certain Times
One of the best ways to save money on groceries is to shop on days and at times when the inventory is a little bit cheaper. According to Ramsey Solutions, experts often cite Wednesdays as the best day to grocery shop. This is because shelves get restocked midweek and items that didn't sell from the week before are marked down.
Make Your Money Work for You
What about the best time to shop? The recommendation per Ramsey Solutions is to shop when stores open to score deals from the clearance section. If you're shopping right before closing time, you can also find good sales on items the bakery needs to sell before the end of the night, too.
Pay With Cash
Why pay with cash when grocery shopping? Easy. It's one of the best ways you can stay within your budget. If you bring a specific amount of cash to the store, this is the amount you have to put towards groceries.
Make a List
Grocery shopping without a list is like shopping when you're hungry. You're bound to leave the store with more items than you anticipated. Make a list before leaving home, and make sure you stick to it.
Add Price Tags Up While Shopping
Instead of being surprised by the total when you arrive at the checkout, Ramsey Solutions recommends keeping a running tally of the prices in your cart. You can write them down on your shopping list and calculate costs via the calculator on your smartphone.
Aside from not being surprised by the price at checkout, crunching the numbers is a helpful way of figuring out if everything you're buying is worth it or if you can put some expensive items back on the shelf.
Use Rebate Apps
Download rebate apps — Ramsey Solutions recommends Ibotta, Receipt Hog, Checkout 51 and Fetch Rewards — to save even more money on your grocery bill.
Make Your Money Work for You
Rethink Buying In Bulk
Not all bulk buys are a good deal. The post on Ramsey Solutions reads that those shopping should compare the price per unit or ounce for the item they're buying first to see if you're actually saving money.
Go To Different Grocery Stores
If you live within proximity to a few grocery stores, shop around for the best deals. Ramsey Solutions said some of the cheapest U.S. grocery stores include Aldi, Market Basket, WinCo Foods, Food 4 Less, Costco, Walmart and Trader Joe's.
Leave Over-Spenders at Home
If you shop with other people, like kids or a roommate, who insist on buying items not on the list, make your shopping trips solo to save some extra money.
Make Your Own Lunch
It's a win-win to make your own lunch. You can save money on food — and if you have a mortgage, you're able to free up some extra money. This freed-up money, which Ramsey Solutions said can be around $100 a month, helps pay your mortgage off ahead of schedule.
More From GOBankingRates