7 Food Items You Should Never Buy at Walmart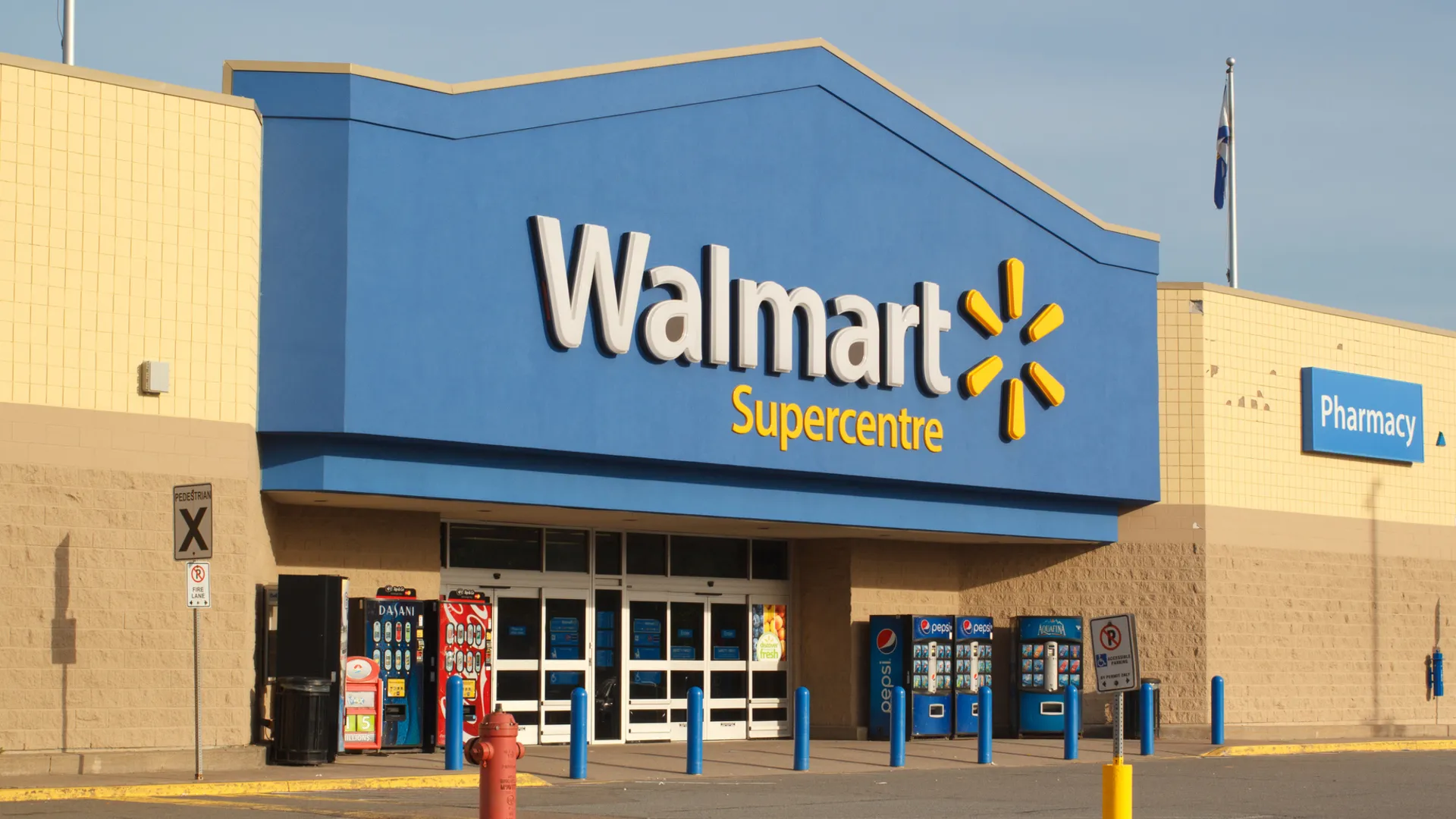 If you've been grocery shopping lately, you've likely found yourself aghast at the high cost of various food items. These shocking price tags aren't arbitrary; they're a result of the pandemic, rising production and energy costs, the war in Ukraine and climate change — to name but a few factors. The pressure is on and it's not looking like it will ease anytime soon, with inflation on food expected to continue into 2023 and beyond.
And so it is more important than ever to find savings on food wherever possible, and in many cases, that place is Walmart. The big-box behemoth that touts the tagline "Save Money. Live Better." is a grocery goldmine, with more than half its revenue coming from food items. But does Walmart always offer the best deal on groceries? Nope. Some products are best bought elsewhere for consumers looking to trim costs.
Organic Food
"While Walmart has low pricing on generic and bulk produce and food brands, the retailer is not known for its prices on organic foods," said RetailMeNot's savings expert Shannon Dwyer. "Try grocers like Trader Joe's or Aldi for higher quality, fairly priced organic food. You can also snag organic food deals at Whole Foods if you're an Amazon Prime member. They have rotating sales every week." 
Maple Syrup
"The only place you should be buying maple syrup is Costco, hands down," said Julie Ramhold, consumer analyst with DealNews.com. "The maple syrup you find at Walmart can cost as much as 86 cents per fluid ounce and even the most economical bottle is still nearly 54 cents per fluid ounce, as well as not organic. Meanwhile, Costco's Kirkland Signature maple syrup is organic and around 42 cents per fluid ounce. Even if you don't care about the organic label, that's a price that can't be beat."
Make Your Money Work for You
Vanilla Extract
"At Walmart, you'll pay as much as $4 for a one fluid ounce bottle of the store-brand stuff, but even larger sizes are still pricey at $2.96 per fluid ounce for a 4 ounce bottle ($11.82 for the whole thing)," Ramhold said. "Meanwhile at Costco, you can find a 16 ounce bottle of pure vanilla extract for 82 cents per fluid ounce (about $13.11 in total). Even if you opt to order online from Costco where some items are higher priced for delivery, a 2-pack of the same vanilla extract works out to about $2.06 per ounce, which still beats out Walmart's pricing."
Honey
"At Walmart, even if you opt for its store brand, Great Value, you can expect to pay upwards of 40 cents per ounce for a 16 oz bottle of organic, raw honey," Ramhold said. "However, if you shop at Costco, you can get 72 ounces of organic raw honey for about 24 cents per ounce."
Veggie Burgers
"At Walmart, two Beyond burgers are about $4 each, while a pack of 6 Impossible patties will cost closer to $11. It works out to about $2 each and $1.83 each, respectively," Ramhold said. "But if you shop at Costco, you can get a much better deal — a pack of 10 Beyond Burgers will cost you around $16.39, or $1.64 each, while a pack of 8 Impossible patties will cost about $12.67, or $1.58 each."
Great Value Breakfast Cereals
"They might be cheap, but apparently that's about all they have going for them as their taste leaves a lot to be desired according to a number of testers," Ramhold said. "If you want tasty classics at a fraction of the cost, consider shopping for Malt O Meal bags of cereal or even store brands like Good & Gather at Target. If you don't mind a classic that might be a little different than you remember, you can also get an excellent deal at Aldi."
Make Your Money Work for You
Great Value Cookies
"Once again, these knock-offs apparently don't measure up in the taste department, even if the price is low," Ramhold said. "That's not to say all of them are bad or that generics in general are awful-tasting– in fact, if you want to shop for cheaper cookies, you can't go wrong with heading to Aldi for their knockoff Girl Scout samoas, among other tasty versions of their more expensive counterparts."
More From GOBankingRates
Photo Disclaimer: Please note photos are for representational purposes only and may not reflect the exact item listed.

BEFORE YOU GO
See Today's Best
Banking Offers