15 Restaurants That Give Away Gift Card Freebies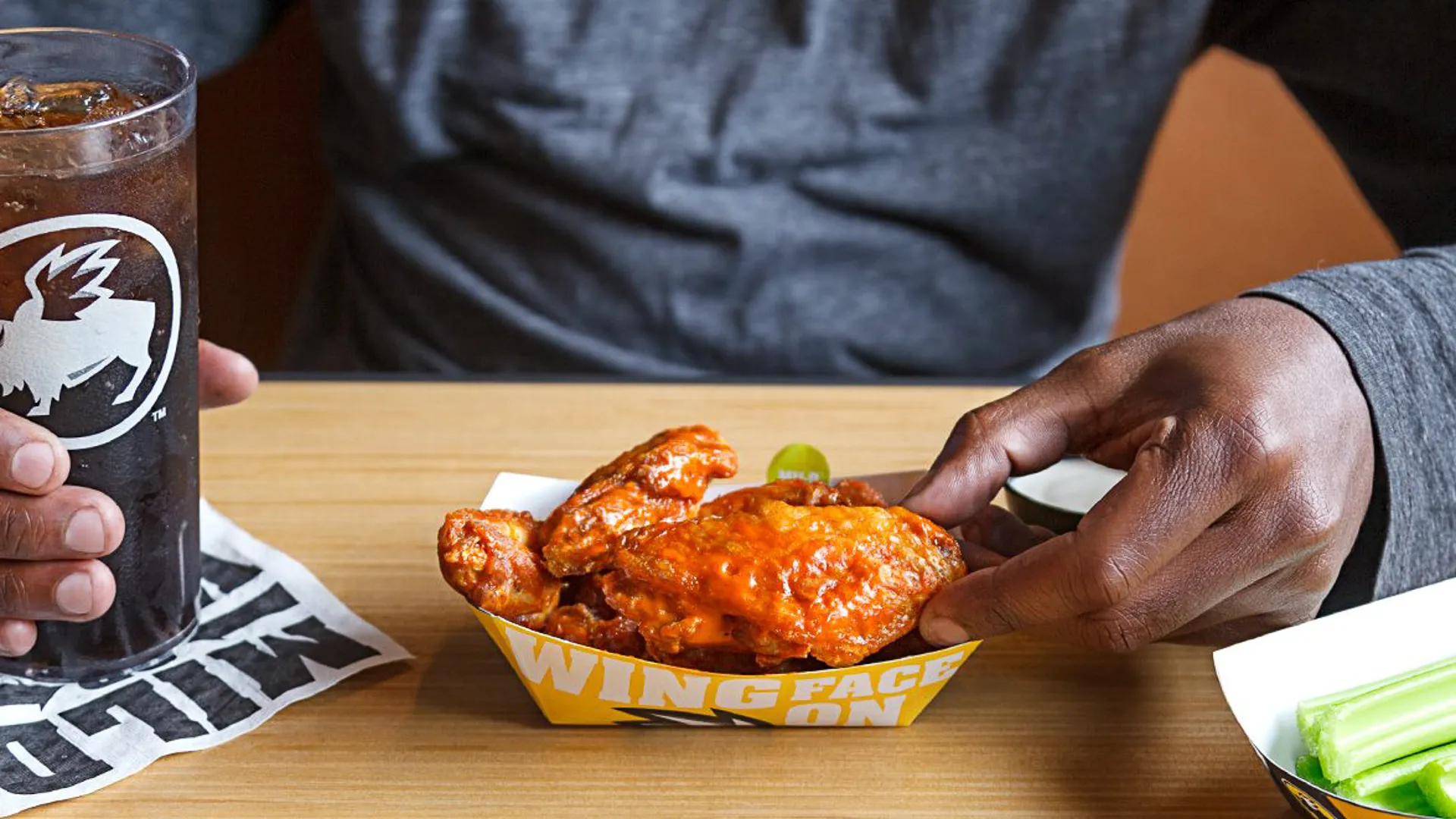 Restaurant gift cards make it easy to treat someone special to a meal, and many eateries reward your generosity. Throughout the year, restaurants commonly offer gift card deals, providing you with a little something extra when you purchase a specified amount of dining credits.
From bonus gift cards for dining to complimentary movie tickets, these limited-time promotions can seriously pad your wallet — and your stomach. Take a look at some of the gift card deals these restaurants have offered in the past, and keep them on your radar to get more freebies in the future.
Steak 'n Shake
Enjoy a Steakburger, fries and a beverage guilt-free at Steak 'n Shake by taking advantage of the restaurant's gift card deals. The casual chain runs seasonal specials, such as one it's running through Oct. 31. You can get a double Steakburger™ with cheese, fries and soft drink for free with the purchase of $25 in gift cards. If you miss this one, keep an eye out for the next, because free food at Steak 'n Shake is always a win.
The Cheesecake Factory
A trip to The Cheesecake Factory isn't complete without an order of the restaurant's signature item, but at approximately $8.50 a slice, the restaurant's cheesecake doesn't come cheap.
But during the holiday season, the restaurant ran a one-day special offering two Slice of Joy eCards — redeemable for a complimentary slice of cheesecake or layer cake — for every $25 e-gift card purchased. The restaurant is also known to offer deals on cheesecake during National Cheesecake Day.
Make Your Money Work for You
Benihana
If a holiday is approaching, keep a close watch on Benihana for gift card deals. The Japanese-inspired teppanyaki and sushi restaurant offered a $10 promotional card with every $50 gift card purchased for Father's Day 2017. The restaurant ran the same promotion for Mother's Day 2016, so there's a good chance it will be back.
However, you don't have to wait until a national holiday to get a freebie at this restaurant. It's one of the many places that send freebies to your email if you sign up for its newsletter.
Buffalo Wild Wings
Buying a Buffalo Wild Wings gift card can seriously pay off. Last year, customers received a Blazin Bonus worth up to $5 for buying a $25 gift card, according to The Krazy Coupon Lady website, which features deals and coupons.
Red Robin
In one of the more unique restaurant gift card deals, Red Robin offered a free movie ticket to see "War for the Planet of the Apes" with the purchase of a $25 limited edition gift card in summer 2017.
Considering the average movie ticket price is $8.84 as of the first quarter of 2017, according to the National Association of Theater Owners, this promotion was a great way to save money on a fun night out.
Morton's
Even fancy restaurants offer gift card deals. From May 1, 2017, to June 15, 2017, Morton's ran a promotion offering a $50 reward card with the purchase of $250 in gift cards. Understanding that the $250 price point was high for a single gift card, the restaurant allowed customers to break the total up into any denomination, which could easily be split among many recipients.
Make Your Money Work for You
Claim Jumper
A gift that kept on giving, Claim Jumper offered a $10 reward card with the purchase of $50 in gift cards from May 1, 2017, to June 15, 2017. A $10 gift card for free is enough to pay for a Loaded Skins appetizer or an All American Grilled Cheese Sandwich, making it a fantastic deal.
The Oceanaire
You don't always have to pay full price to foot the bill at The Oceanaire, a swanky seafood spot. Customers who purchased $100 in restaurant gift cards from May 1, 2017, to June 15, 2017, received a $20 reward card. An offer that good is too good to pass up, so keep a close watch for the restaurant's next promotion.
BJ's Restaurant & Brewhouse
If you're planning to treat someone — or yourself — to a meal at BJ's Restaurant & Brewhouse, check for gift card deals first. In June 2017, the restaurant had a promotion offering a $10 bonus card with the purchase of $50 in e-gift cards. This would just about cover the price of an order of mozzarella sticks or spinach and artichoke dip, so timing your gift card purchase right can seriously pay.
Panera Bread
Panera made the 2016 holiday season extra special by offering a $10 bonus card with any $50 gift card purchase from the casual eatery. This is one of the few restaurant gift card deals that can actually cover the cost of an entire meal.
IHOP
Chances are, if you purchase a $25 IHOP gift card during holiday season, you'll get a $5 coupon for a future visit, according to the Krazy Coupon Lady website. The restaurant has offered this deal several times in the past, so don't forget to look for it this year.
Outback Steakhouse
Gift card deals are aplenty down under. In honor of Administrative Professionals Day, Outback Steakhouse ran an April 2017 promotion offering a $10 bonus card with the purchase of $50 in gift cards. The additional funds are more than enough to pay for a Bloomin' Onion, so snap this offer up the next time it's available.
Make Your Money Work for You
Ruby Tuesday
It pays to take advantage of Ruby Tuesday gift card deals. From May 15, 2017, to July 25, 2017, the restaurant offered a $15 bonus card with the in-store purchase of $50 in gift cards. Whether you're buying a gift for someone else or stocking up in advance to save on family dinners, this deal is too good to pass up.
Texas Roadhouse
Texas Roadhouse has been known to offer multiple gift card deals throughout the year. For Father's Day 2017, the steak restaurant offered a $5 bonus e-gift card with every $30 online gift card purchase. The popular chain offered the same promotion on Cyber Monday 2016, so don't be surprised if it pops up again soon.
Carrabba's
Quite possibly the best of all gift card deals, Carrabba's had a one-day flash sale on Dec. 23, 2016, offering $50 in bonus cards for every $50 in gift cards purchased. The bonus cards consisted of five $10 coupons with varied expiration dates, allowing regular Carrabba's patrons to start the New Year on a savings spree.