Save Money on Thanksgiving: Aldi Announces Price Cuts Up to 50%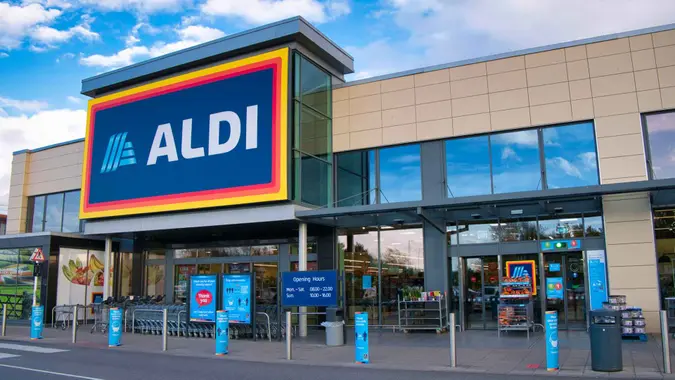 Alan Morris / Getty Images
Starting November 1, Aldi shoppers can find price reductions of up to 50% on over 70 Thanksgiving staples. These price reductions will run throughout the holiday season.
The retailer said it expects shoppers to afford to invite three more guests to their Thanksgiving meal without blowing the budget.
"Thanksgiving is all about gratitude, and we're so grateful for our many loyal customers from coast-to-coast," said Dave Rinaldo, President of ALDI. "With inflation still looming, we're providing shoppers extra relief to make the holidays a time for celebration, not stress. What's served on the Thanksgiving table is just as important as who's sitting around it, so ALDI is delivering big savings on key items so there's always room for more guests." 
According to a company press release, these items include baking essentials and seasonal favorites like gravy, potatoes, green beans, cranberries and pumpkin pie. Pick up some charcuterie board essentials like Appleton Farms Prosciutto for $2.49 and Happy Farms Sharp Cheddar for $1.39, or grab your baking essentials like Stonemill Pure Vanilla for $3.49 or Baker's Corner Pumpkin Pie Mix for $1.89.
Last year, Aldi dropped prices to pre-pandemic levels under its "Thanksgiving Price Rewind" event, saving customers around 30% on holiday favorites.
And Aldi isn't the only supermarket dropping prices this holiday season.
Over the last year, Walmart saved customers more than $1 billion on seasonal baskets and rollbacks over the last year. The company is again removing inflation on a Thanksgiving meal this year starting Nov. 1.
Make Your Money Work for You
According to the latest data from the Consumer Price Index, grocery prices are 2.4% higher than last year, which is significantly lower than the increases witnessed last year.
More From GOBankingRates