Sober Up With These 13 Cheap Hangover Cures
Too much White Claw? These hangover cures are sure to help.
Antonio_Diaz / Shutterstock.com
Getting your brain into gear can be a challenge on a regular morning. But it can be even worse with a hangover. Your brain might feel as gummed-up as your eyes, and stringing words together can feel almost impossible.
Hot Black Coffee
Reaching for a cup of strong coffee is only natural under the circumstances, and it's not a bad choice for a hangover. Despite its reputation as a diuretic, coffee can help get you hydrated, while the caffeine cuts through the morning fog. So when you wake up the morning after a wild night out, get your Starbucks fix.
Price: $8.47 (Folgers Classic Roast Ground Coffee, 30.5 ounces)
2/13
peterzsuzsa / Shutterstock.com
Ginger Tea
If coffee isn't your thing, tea is a great alternative — notably ginger tea. Ginger is believed to help with nausea. Peppermint tea can also help with an uneasy stomach.
Price: $3.98 (Yogi Ginger Tea Bags, 16 count)
3/13
monticello / Shutterstock.com
Herbal Supplements
At your local drug or health and nutrition store, you can find over-the-counter hangover remedies. Many of these offer herbal compounds like ginseng and milk-thistle extract are intended to soak up toxins. Others look to boost nutrients you lost while drinking those tequila shots for a speedier recovery, while peppermint extracts can ease a sour stomach.
Price: Varies
Aspirin
A grinding, throbbing headache just might be the worst part of your hangover. Making it go away, or at least settling it down to a dull roar, should be your first priority. Luckily, aspirin is an inexpensive and beloved cure for headaches. If it tends to make your stomach uneasy, opt for buffered aspirin, which has a stomach-friendly coating. Ibuprofen is a good alternative, too.
Price: $4 (Equate Extra Strength Aspirin, 200 count)
5/13
antoniodiaz / Shutterstock.com
Alka-Seltzer
Upset stomach, headache and body aches — all symptoms of hangovers targeted by Alka-Seltzer. Instead of calling in sick, plop two tablets into a glass of water and sip to settle that unhappy feeling in your belly. If you're sensitive to aspirin, opt for Alka-Seltzer Gold, which doesn't contain it.
 Price: $4.28 (36 count), $8.65 (Alka-Seltzer Gold, 36 count)
6/13
rez-art / Getty Images/iStockphoto
High-Fat, High-Protein Food
Some drinkers swear by the effectiveness of a high-fat, high-protein meal after a long night out. The theory behind this home remedy is it gives your stomach and liver something to do besides complain, and gives you some much-needed nutrients. A relatively standard breakfast of eggs, bacon and toast is a good meal for the morning after, and shouldn't cost you nearly as much as you spent on alcohol the night before.
Price: Varies
7/13
fizkes / Shutterstock.com
Water
Waking up with a dry, sticky mouth is another dubious hangover pleasure. If you didn't drink enough water before and during your night out, you'll need to fill up in the morning. Just be sure you sip — not gulp — water, so that you don't upset your stomach.
Price: Free
8/13
Sheila Fitzgerald / Shutterstock.com
Gatorade or Pedialyte
Sports beverages such as Gatorade replenish much-needed electrolytes, and are a recommended hangover treatment by the National Institutes of Health. Pedialyte is another popular remedy. It is more commonly given to kids who need to replenish fluids and minerals lost due to diarrhea and vomiting.
Price: $5.44 (Gatorade, 20 ounces, 8-pack), $3.58 (Pedialyte, 1 liter)
9/13
fastsnail / Getty Images/iStockphoto
Prairie Oyster
A prairie oyster is made with one raw egg yolk, Worcestershire sauce, vinegar, hot sauce and salt and pepper. It's the kind of old-school remedy your grandfather tells you about — and it's not entirely clear whether it works, but when your head is banging, it's worth a shot.
Price: $0.12 per serving
10/13
Ramon L. Farinos / Shutterstock.com
Bloody Mary
Tackling a hangover with another drink — the proverbial "hair of the dog that bit you" — isn't necessarily a great idea. It postpones the inevitable, but can be all you want on a painful morning. The classic morning-after cocktail is a Bloody Mary.
The drink has enough booze to give you a buzz; spice to act as a counter-irritant; and substance to make you feel like you put something in your belly. Most recipes are fairly similar:
Rim your glass with celery salt, and add ice.
Put 2 ounces of your favorite vodka into a shaker, along with ice, 1/2-cup of tomato juice and the juice of a lemon wedge.
Add 2 teaspoons of prepared horseradish, splashes of Tabasco sauce and Worcestershire sauce, and pinches of celery salt and freshly-ground pepper.
Shake, strain into your glass and garnish with a celery stick and lime wedge.
Price: $1.65 per serving
Milk
If the very idea of starting the day with fried food or another alcoholic drink repulses you, opt for a mild and soothing beverage like milk. According to International Milk Genomics, an organization that educates people about the commercial benefits of milk, this classic beverage packs similar electrolyte and carbohydrate content as commercial sports drinks, and protein.
Price: $3.99 per gallon
12/13
rakratchada / Shutterstock.com
Soup
When you're in search of hangover help, tradition calls for a bowl of soup. Soup packs nutrients and hydrates you without weighing you down. The National Institutes of Health suggest a simple bouillon for the morning after, but different cultures recommend other kinds of soup, like miso and menudo.
Price: $1.98 (Swanson Chicken Broth, 32 ounces)
13/13
Lia Koltyrina / Shutterstock.com
Sleep
One reason you feel awful in the morning is that you're sleep-deprived. So close the blinds, pull the covers over your head, turn off your phone and go back to sleep.
Price: Free
About the Author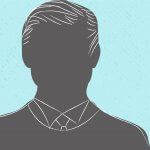 Fred Decker is a writer based in Atlantic Canada, specializing in food and nutrition, personal finance, technology and general business topics. He is a trained chef and former restaurateur, and in earlier careers sold mutual funds and insurance, and was a retail store manager. His work has appeared on the websites of the Arizona Republic, Houston Chronicle and San Francisco Chronicle; as well as TheNest.com, Livestrong.com, Zack's, Samsung.com, Vitamix.com and other leading sites.