7 Walmart Groceries To Buy Every Week

5 min Read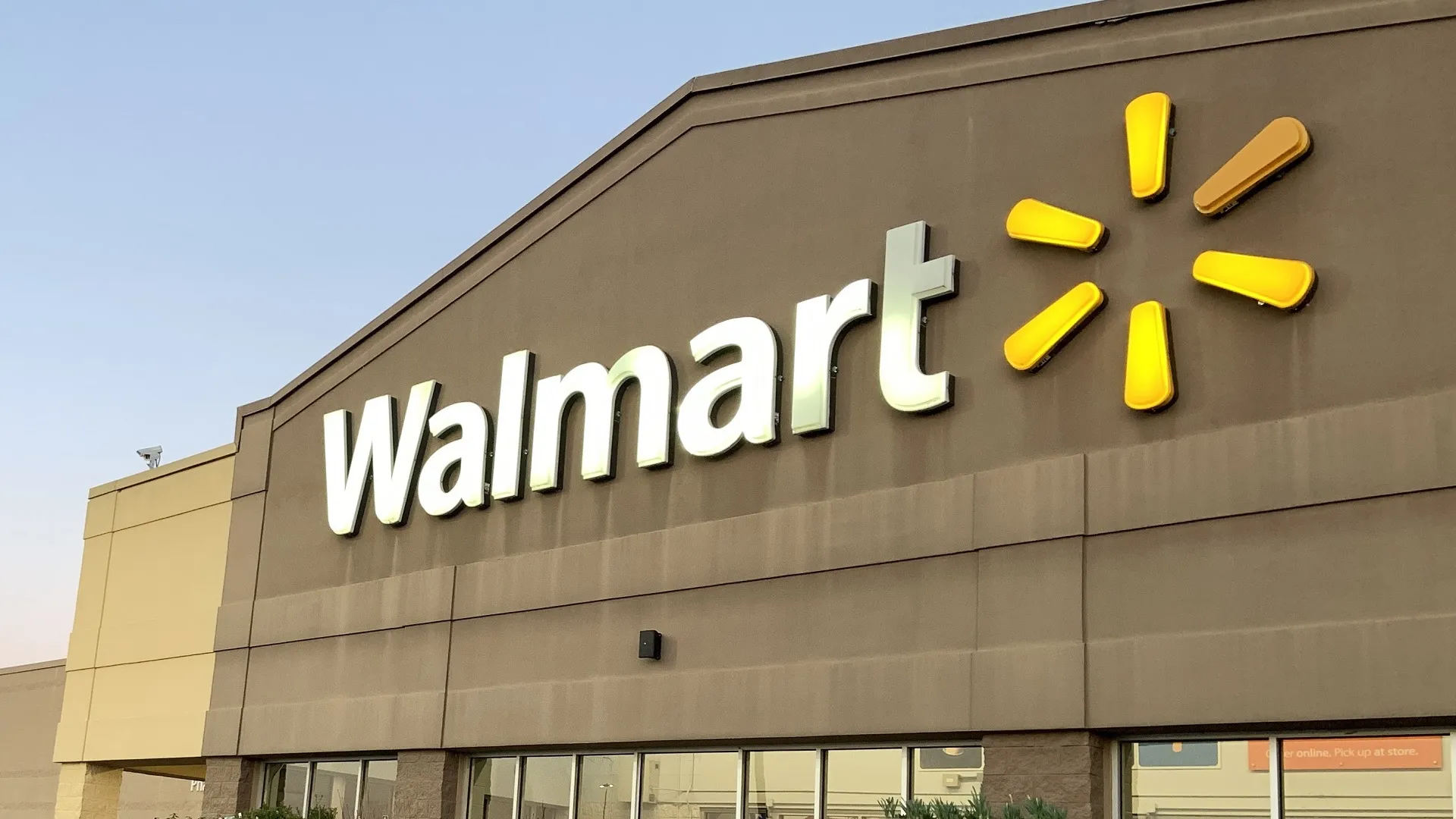 Groceries aren't cheap, but shopping strategically will help you stay on budget. Walmart has many food items that are both versatile and low-priced, meaning you'll want to buy them on repeat.
Costco's Best Deals? Employee Reveals 10 Standout Buys for Your Money
See: 3 Signs You're Serious About Raising Your Credit Score
The average 19- to-50-year-old male on a moderate grocery budget spends $86.20 per week on food at home, according to the U.S. Department of Agriculture. Slightly cheaper, this number drops to $72.80 for women in this same age group.
Whether you're trying to spend less than this amount or at least stick to it, the grocery section of Walmart is filled with economical options. While it's almost inevitable your shopping list won't be exactly the same any two weeks, focusing on many of the same staples is an easy way to keep your spending on track.
Ready to find out which seven items should be weekly repeats on your shopping list? GOBankingRates spoke with two shopping experts who shared their top picks.
Make Your Money Work for You
Great Value Canned Vegetables
"Whether you want beans, corn, carrots or something else, these make a great addition to your weekly shopping list because it's an easy way to get veggies into diets without having to worry about fresh produce going off," said Julie Ramhold, a consumer analyst with DealNews.com. "Great Value brand canned veggies are especially cheap, with most coming in around 58 cents per can usually, and even as low as 50 cents on sale."
She said some may be slightly more expensive, like 88 cents per can, but they're still worth buying.
"Overall the brand is very affordable and are good to buy regularly, whether you need them as a standalone side item or want to use them to bulk up other dishes," she said.
Take Our Poll: What Do You Plan To Use Your Tax Refund For?
Great Value Macaroni and Cheese
A pantry staple, Ramhold recommended keeping Great Value Macaroni and Cheese on hand at all times.
"Walmart's store brand macaroni and cheese wins surprisingly high ratings, considering the standard boxes that are equivalent to the Kraft blue box are about 50 cents each," she said. "Even the premium varieties that are in bigger boxes with packets of cheese sauce, rather than powder, are only about $1.50, and these are such excellent things to keep on hand for quick meals or side items to something larger."
Eggs
The price of eggs has finally started to go down, Ramhold said, and she noted Walmart has excellent prices — especially compared to other grocery stores.
"For example, a dozen large eggs at Walmart are about $2.26 — elsewhere, I'm still seeing a dozen large eggs priced around $3 to $4 — if not more," she said. "These are back to being an affordable protein source compared to just a few weeks ago, so they're definitely worth adding back to your weekly grocery list."
Make Your Money Work for You
Bread
"Whether you like toast every morning or enjoy sandwiches for lunch, you can pick up a loaf of Great Value bread for less than $2 at Walmart," Ramhold said. "White bread generally runs around $1.32 per loaf, while wheat bread is about $1.88, but either way, this is a great pantry staple to buy every week."
She said you won't find these low prices at most other stores.
"If you shop elsewhere, you can expect to spend something like $2.37 on white bread or $3.31 for honey wheat bread," she said. "So Walmart definitely gives you a better value."
Milk
"This is another staple that's great to keep on hand for things like cereal, but also to add to items like oatmeal or have to drink in general," Ramhold said. "At Walmart, Great Value milk runs about $2.96 per gallon, whether you prefer whole milk, 2% or 1% — meanwhile, other grocery stores are charging $4.37 for a gallon of store-brand milk."
If you purchase milk on a regular basis, she said you'll definitely save money by shopping at Walmart instead of other grocery stores.
Discounted Cereal
"If you're not super picky about what cereal your family eats for breakfast or maybe want to try something new, add 'on sale' cereal to your weekly Walmart shopping lists," said Kyle James, founder of Rather-Be-Shopping.com. "Every cereal aisle has brands on sale, often at up to 40-50% off the full price."
Alternately, if your family doesn't require name brands, Walmart offers at least 20 varieties of Great Value brand cereal. All boxes currently listed online are priced between $1.48 and $2.98.
Budget-Friendly Meats
Cheap and delicious, James recommended adding meats that are easy to turn into weeknight meals, like pot roast, fajitas, pulled pork sandwiches and chicken sandwiches, to your weekly Walmart shopping list.
"These include chicken breasts, chuck roast, pork butt and flank steak," he said.
An everyday low price, you can get a 5-pound frozen bag of Great Value Boneless Skinless Chicken for $15.48 — or $3.10 per pound. At this price, you'll probably want to keep extra in the freezer, so you'll always have the main component of a quick and healthy meal on hand.
More From GOBankingRates
Photo disclaimer: Please note photos are for representational purposes only.
Prices are accurate as of March 3, 2023, and are subject to change.
About the Author