These 34 Countries Pay Less for Healthcare Than Americans Do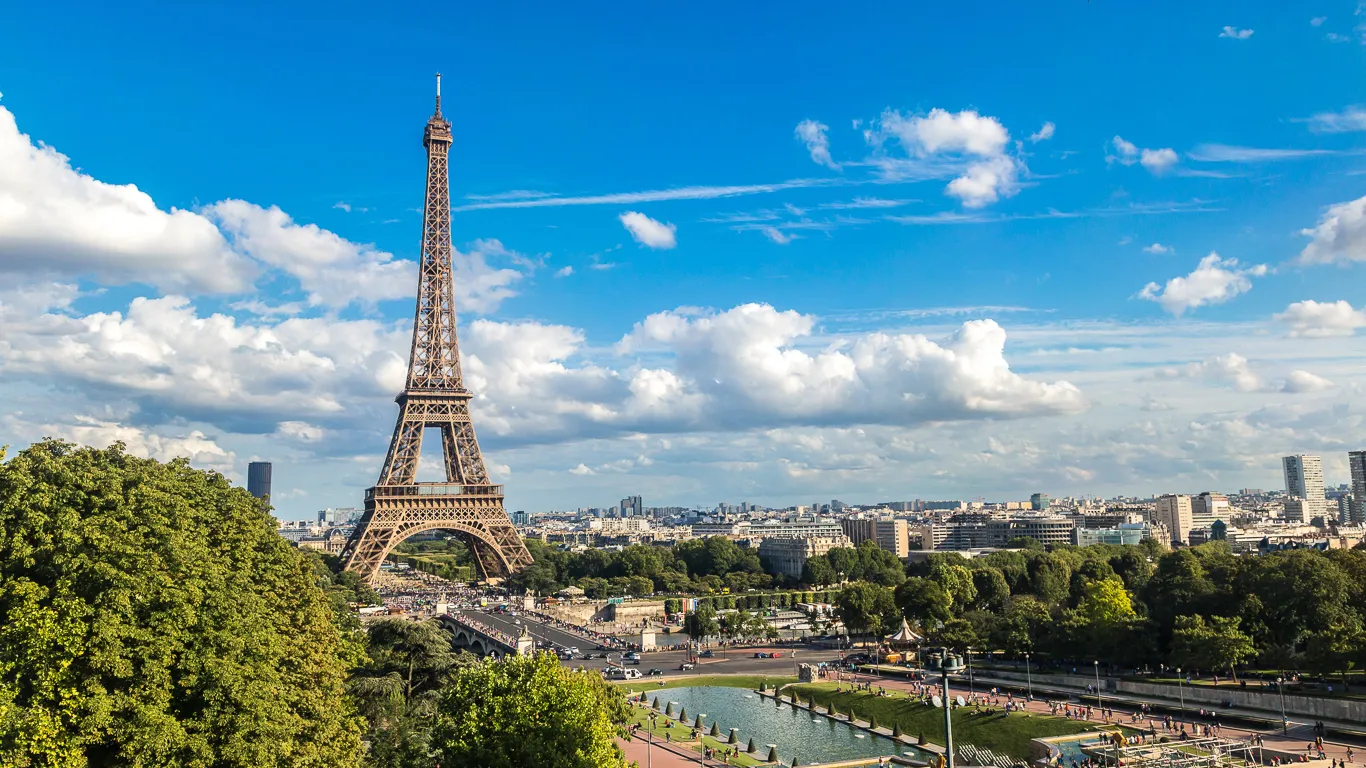 Thursday saw a big win for the GOP as they passed their long-awaited Obamacare alternative through the House of Representatives. The American Health Care Act (AHCA) could allow states to decide whether or not to enforce protections for citizens with pre-existing conditions, meaning insurers could potentially raise premiums to unprecedented rates for those who need more coverage. Under the potential new law, pre-existing conditions could include things like asthma, depression and even pregnancy.
That's bad news for many, but for those who are healthy, it could equal a smaller — or nonexistent — expense. The AHCA seeks to eliminate the Obamacare mandate that required all Americans to purchase health insurance, meaning healthy individuals could choose to abstain from health coverage entirely. The middle class could also see tax breaks under the AHCA, allowing those who earn up to $75,000 per year to claim a tax credit they were previously ineligible for under Obamacare. The wealthy might benefit from tax breaks as well, with single taxpayers earning more than $200,000 annually no longer required to pay additional Medicare taxes.
But even with these tax breaks, Americans are still paying more for healthcare than any other country in the world. In fact, the U.S. consistently reports healthcare expenditures that outpace other countries by a long shot.
In 2013, Americans spent just over $1,000 per person on average for out-of-pocket expenses such as doctor's office copayments and prescription drugs. Comparatively, France and the Netherlands only reported a quarter of that, at an average cost of around $270 per person, according to the Commonwealth Fund.
With our country on the brink of healthcare reform, there's no better time to learn more about 34 countries that pay less for healthcare than Americans do.
Mexico
While Mexico's healthcare spending has been on the rise over the past decade due to expanded coverage for poor and uninsured residents, the country still ranks among the lowest countries as far as overall healthcare expenditures. As of 2016, the country spends about $1,052 on healthcare per person each year.
But even with increased coverage, Mexican life expectancy has increased very slowly compared to other countries in the past decade. Around half of all money spent is done so by patients.
Turkey
After three years of stagnant or negative growth, Turkey increased healthcare spending by more than five percent in 2013, but it still falls lowest on the totem pole compared to other countries. It only spends about $1,064 per person on healthcare per year.
Hospitals account for over half of all health spending in the country. This is significantly more than the global average of less than 40 percent.
See: How the $69B CVS-Aetna Deal Will Save You Hundreds per Year on Healthcare
Make Your Money Work for You
Latvia
While Latvia has gradually been spending more on healthcare in recent years, the country still ranks on the lower end with a yearly average of $1,370 per person. Traditionally known to treat healthcare as low-priority, the system is under-resourced.
Life expectancy in Latvia remains shorter than other countries — 74.5 years compared to 81 in other countries. Meanwhile, alcohol consumption and obesity are on the rise.
Poland
Poland might only spend $1,677 per person on healthcare annually, but its growth rate is substantial compared to other countries — a 3.8 percent increase in health spending in 2013.
Growth in health spending has slowed recently due to a decline in spending on pharmaceuticals. This is partly due to legal changes that introduced maximum margins for retailers and wholesalers, as well as caps on drug spending within the Social Health Insurance budget.
Chile
Public spending on healthcare in Chile has been increasing by over 8 percent per year for more than a decade, faster than most countries. But the country still relies primarily on private sector funding.
Of the $1,728 it spends on healthcare coverage per capita each year, private sectors contribute a significant portion. This differs from many countries where the public sector takes on the majority of healthcare expenses.
Estonia
Estonia spends about $1,824 per person on healthcare annually and had a significant jump of 4.4 percent in 2013.
The country's increase derived partly from a strong increase in private out-of-pocket contributions, which increased by 10 percent. This led to greater healthcare spending than at the beginning of the global economic crisis in 2008.
Make Your Money Work for You
Hungary
Hungary's healthcare spending declined for two years after significant growth in 2010. As of 2016, health spending has taken a turn upward again to rates of $1,845 per person per year.
Health spending growth in the country was slowed largely by cuts in 2012 and 2013 that came due to a mandate for publicly-financed medications, driving down prices. Spending rates on inpatient and outpatient care, however, have been above average in recent years.
Slovak Republic
The Slovak Republic spends about $2,064 on healthcare per person each year. In recent years, the country's health expenditures have been up and down.
Similar to other countries, spending on medications has declined. In 2012 and 2013, the country showed a significant increase in health spending, and fluctuations have been driven by the fickle nature of private spending.
Greece
Spending about $2,245 per person per year, Greece might not have the lowest funds allocated to healthcare, but the country's growth rate in such spending has been lower than other countries on average.
In 2013, the country saw its fourth consecutive year of health spending decline, this time by 2.5 percent.
This drop resulted from a 5.9 percent decrease in government health spending support, which was offset somewhat by an increase in out-of-pocket private spending. In response to the 2008 recession, the country made cuts and reform in public spending on healthcare a priority.
Czech Republic
The Czech Republic spends about $2,464 per person on healthcare each year, an amount that has stayed pretty consistent since 2012. Between 2005 and 2009, the country experienced a sharp increase in health expenditures, but it made cuts in 2010 in light of the economic crisis.
There have been decreases in spending on inpatient healthcare in the Czech Republic, partly due to restricted coverage of rehabilitative care.
Make Your Money Work for You
Korea
Annual healthcare spending in Korea has been increasing consistently in recent years, coming to an annual average of $2,488 per person. The introduction and growth of health insurance in 2008 has been a major contributor.
Growth of spending on pharmaceuticals has also contributed to increased healthcare spending in Korea. When prescription prices dropped in 2012, spending decreased momentarily, but increased again the following year.
Israel
As of 2016, Israel spends about $2,533 per person on healthcare annually. Contrary to many countries, it showed fairly low growth in this area in the 2000s, but has since accelerated.
Increased out-of-pocket spending stimulated strong growth in 2012 and 2013, yet government expenditures on healthcare increased at their lowest rate for the country since 2007.
Portugal
Public healthcare spending has been declining continuously in Portugal since 2010. Meanwhile, after years of moderate growth, private spending also decreased in 2013.
The country spends about $2,631 per person annually, though it's taken numerous measures in response to the economic crisis to lower public investments in healthcare.
Slovenia
Slovenia spends about $2,644 per person per year. The country's health spending rate was on the decline for a few years, but began increasing again in 2014.
Compared to other countries, private health insurance plays a more significant role in Slovenia. Supplementary insurance to public coverage encompasses about 15 percent of total healthcare funds spent.
Spain
In Spain, about $3,153 is spent per capita on healthcare annually. The country had relatively high growth rates in this area before the economic crisis, which rapidly declined once it struck.
Like many other countries, some of the decline in healthcare funding derived from lowered pharmaceutical spending. In 2011 alone, this fell by more than 6 percent.
Make Your Money Work for You
Italy
Healthcare spending is a lot lower in Italy than numerous other European countries, including France, Germany and Switzerland. The country pays about $3,272 per person per year.
Decline in this area in recent years has been partly due to government efforts to save funds after the economic crisis. Pharmaceutical spending has also been decreasing.
New Zealand
Each year, New Zealand spends about $3,590 per capita on healthcare. Though expenditures have declined in recent years, the country has still seen significant expansion of its medical workforce.
Less spending on pharmaceuticals contributed to a decrease in health spending in recent years. This is partly due to growing availability of generic medications.
Finland
Finland currently pays about $3,984 per person on healthcare each year.
Though the country's health spending has remained positive, cuts in government contributions to health insurance and municipalities has caused slower public healthcare spending growth in 2012 and 2013.
United Kingdom
In the U.K., the cost of healthcare per person is about $4,003 annually. Public spending accounts for most of these investments, at an average of about 83 percent in 2013.
That's one of the highest percentages of public spending around and leads to low out-of-pocket costs.
Iceland
Each year, Iceland spends about $4,012 per person on healthcare. This amount has continually risen in recent years, after a major drop in 2010 due to the financial crisis.
While private healthcare spending has grown moderately year over year, public spending fell between 2009 and 2013. This is partly because rules about prescription medications have changed in an effort to lower budget deficits.
Make Your Money Work for You
Japan
In Japan, the price for each person's yearly healthcare is $4,150. Growth in this spending has slowed in recent years after a history of consistent progress.
Unlike many other countries, Japan's pharmaceutical spending has continued to increase as a result of an aging population and people with chronic conditions.
France
Average healthcare spending in France has grown steadily in recently years. The country currently spends about $4,407 per person each year.
Dissimilar to many other countries in Europe, France's healthcare spending continued to increase during the financial crisis. The growth has been contained somewhat by less pharmaceutical spending, which is complemented by declining out-of-pocket costs and more cost-sharing from private insurance companies.
Australia
Even though the rate of growth in Australian healthcare spending is below previous averages for the country, the amount it spends is growing. Annual Australian healthcare currently costs about $4,420 per person.
Growth in non-government sources, including out-of-pocket and private health insurance, has been about 1 percent higher than average recently. Government spending has shown similar growth.
Canada
Because Canada believes its leaders are responsible for making the best use of healthcare funds, the country has created databases to track the spending. The country has seen continuous growth in healthcare spending over recent decades.
Canada spends an estimated $4,608 per person annually, a number that is projected to grow each year. Canada's largest categories of spending include hospitals, pharmaceuticals and physicians.
Belgium
Belgium spends about $4,611 per person each year on healthcare. Similar to other countries, 75 percent of the spending is derived from public sources.
The growth rate in health spending in Belgium declined significantly leading up to 2010, particularly on medications. The country has since seen modest but steady growth.
Denmark
In Denmark, annual healthcare costs run $4,943 per capita. After peaking in 2009, its growth in healthcare spending dropped into the negative in 2010 and 2011 in an effort to reduce budget deficits.
As generic medications became increasingly prevalent, spending on pharmaceuticals in the country declined. This is a major reason for the country's reduced healthcare spending.
Make Your Money Work for You
Austria
In Austria, healthcare spending amounts to about $5,016 per person per year. In 2013, the country saw its first dip in health spending in 30 years, an effect of the global financial crisis.
Slowed growth has taken place in long-term care in recent years. Funds spent on pharmaceuticals have also slowed, remaining stagnant since 2009.
Ireland
Healthcare spending in Ireland peaked in 2008, then dropped dramatically over the next two years during the economic crisis. It's since been on the incline, with current yearly spending at about $5,131 per person.
Amid the changes, life expectancy has stayed steady at 81 years. But as obesity becomes increasingly common in the country, higher healthcare costs are predicted.
Related: How Medical Tourism Saved Me Money
Sweden
Sweden currently spends about $5,228 per person annually on healthcare. It has seen growth in this area that is double the rate of many other countries.
Both private and public health spending have increased since 2012, mainly due to out-of-pocket payments and prescription medication costs.
Germany
Growth in healthcare spending in Germany continues to surpass that of most other countries. Each year the country spends $5,267 per person.
Less affected by the financial crisis compared to other countries in Europe, German public spending has consistently shown positive growth. A modest slowdown took place in 2011 due to limited pharmaceutical spending.
Netherlands
Spending on healthcare has been increasing in the Netherlands over recent years. The country now spends about $5,343 per person each year.
Significant slowdown in health spending took place in 2013, namely due to less pharmaceutical spending, as well as decreased spending on outpatient and inpatient care. Continued slowed growth derived from the 2013 Health Agreement, which cut costs with providers and health insurers.
Make Your Money Work for You
Norway
Norway has seen a lot of steady growth in healthcare spending in recent years, reaching its current rate of $6,567 per person each year.
Some slowing of this growth has taken place, namely because of a 3 percent dip in pharmaceutical spending. However, spending on long-term health services has increased by nearly as much.
Switzerland
Switzerland is another country that's been less affected by the financial crisis. Even though the healthcare spending growth rate has slowed in recent years, it has still been on the incline.
Per capita, Switzerland spends $6,935 annually on healthcare. Social insurance and government spending are major contributors, accounting for well over half of this.
Luxemburg
Luxemburg invests more in healthcare than other European countries, spending about $7,765 per person each year. Free basic health care, which is state-funded and contributed to by all employees, is provided for all residents of the country.
The growth in healthcare spending dipped in Luxemburg between 2009 and 2012. This is partly due to cuts in pharmaceutical spending.
United States
The United States currently spends $9,451 per person on healthcare each year. Coverage expansion beginning in 2014, which resulted from the Affordable Care Act, continues to stimulate growth.
Strengthened growth in spending for hospital care, private health insurance and clinical services also drove increased healthcare spending in 2015. Continued growth in pharmaceutical spending and Medicaid also contributed. Meanwhile, many Americans continue to pay high out-of-pocket fees to meet their healthcare needs.