10 Great Holiday Gifts to Make and Share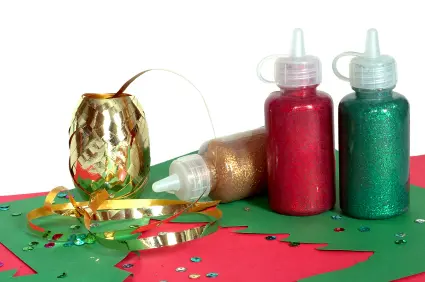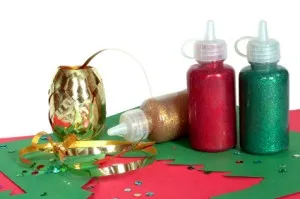 Everyone wants to give a little bit of themselves during the holidays. Even though you may not be "cash rich," by focusing your energy on a DIY gift exchange, you can still partake in the seasonal fun with your friends and family. Some affordable and easy Christmas craft ideas include:
Framed Pictures:

Dollar stores are a great resource for affordable picture frames. All you need to do is embellish with a coat of paint, buttons or even mosaic tile-work and include a great photo.

Holiday Music:

Making and burning a CD of music specifically catered to the taste of the intended gift recipient is a fun, easy and an affordable gift idea. They can enjoy it every holiday season!

Baking Mix:

Share your holiday cookie recipe by filling a Mason jar with all the non-perishable ingredients. Make sure to layer nicely, include a set of instructions and adorn with a bow. Your friends will delight in having access to your homemade treats at a later date.

Refrigerator Magnets:

Nearly every craft store has easy-adhesive magnetic tape. A trip to your local flea market may unearth vintage buttons, marbles, coasters and plenty of items that can be turned into a delightful and useful gift that requires minimal skills to make. Just glue the finds to the magnet.

Throw Pillows:

Go to your local thrift store and find some interesting t-shirts or sweaters. To make these simple pillows: turn the shirts inside out, sew the sleeves, neck and part of the bottom, flip it right side, stuff and finish off with hand-stitches.

Necklaces or Bracelets:

Although you may have to lay out some extra cash for the initial supply purchase of crimping pliers, wire cutters and all the beads and baubles, you will have a kit in place that will allow you to make new gifts year after year.

Gift Basket:

Stuff a wicker basket with goodies customized for the gift receiver. Just pick a theme (aka, chocolate fanatic, ice cream junkie, PBJ lover, etc.) and go to town.

Holiday Wreath:

A Styrofoam circle, green fabric or yarn, a glue gun and festive decorative add-ons all combine to make this great Christmas craft.

Christmas Ornament:

One great option comes from

Familyfun.com

, the "

Yarn Candy Cane

." By investing an hour per cane you can make enough for a complete set that would surely dress the gift recipient's Christmas tree beautifully over a weekend.

Cat Toys:

Pet owners love sharing the spirit of the holiday with their four-legged friends. By utilizing your basic sewing skills, you can purchase some festive fabric (cotton is best), catnip and hand sew pouches worthy of the furry house residents.
Christmas is about creating memories and a family and friends DIY holiday will certainly add to your collection. Your loved ones will appreciate the thought and effort put into these sure-to-be cherished Christmas gifts and the overall expenditure won't break the bank.