Retailers Offering the Best After-Christmas Sales and Deals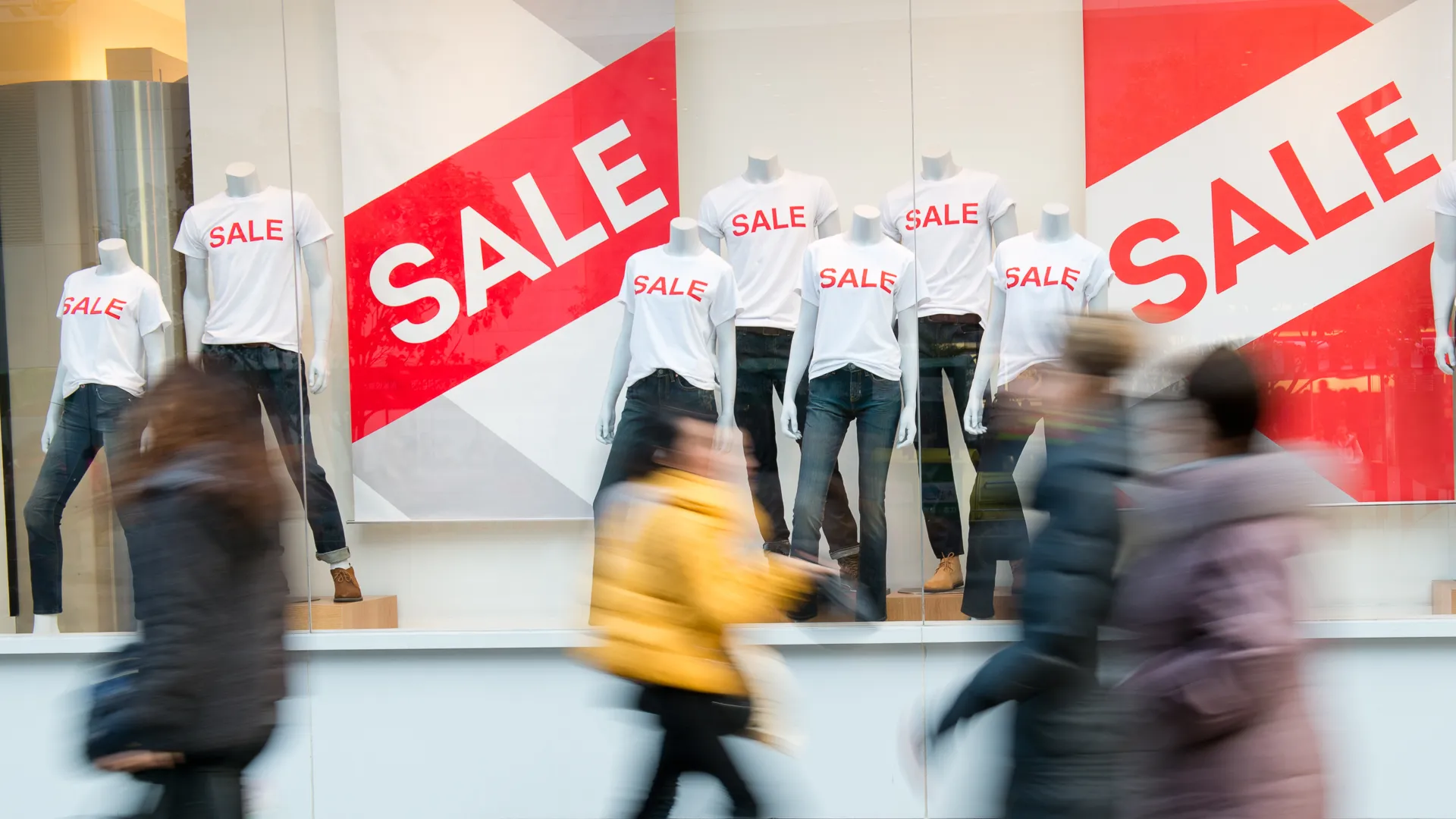 For most people, Christmas is the finish line. You came, you shopped, you splurged. Finally, on Dec. 25, you get to relax for the first time all season — until your credit card bills come due, that is.
But for plenty of other people, Dec. 26 isn't a retail hangover — it's the perfect time to take advantage of after-Christmas deals, sales and specials offered by stores and websites of all stripes. There are real savings to be had the day after — as long as you know where to look.
Even though Black Friday is long over, the discounts are just beginning. Click through to learn about the best deals yet to come.
Ace Hardware
Ace Hardware's Red Hot Buys, which last through the end of December, include free in-store pickup at your local store. Big-ticket items like pellet grills, smokers and rolling tool chests are all marked down from now through after Christmas — and are perfect for those DIY projects at the top of your resolutions list.
Amazon
Year-end deals at Amazon run throughout December and beyond. Shoppers can take advantage of "Deal of the Day" offers every calendar day of the month.
Amazon promises big savings on many items that are typically great buys after Christmas. This includes Christmas decorations for next year, furnishings, curtains, pillows, sheets, love seats and table settings. Amazon products like Fire TV, Echo Dots and Fire 7 tablets are on sale right now for as much as 33 percent off.
Make Your Money Work for You
Athleta
The 2017 Athleta After-Christmas Sales include discounts of up to 47 percent on athletic clothing and as much as 67 percent off on activewear.
Women's dresses are on sale, in some cases for savings of up to 72 percent. Shorts are also on sale for savings of more than 65 percent, and price tags are slashed on pants, bras, jackets, vests, accessories and shoes. Petite, tall and plus-size body types can all get in on the action — as can those who have an affinity for skorts.
Backcountry
The Backcountry post-holiday sale — which the retailer is calling the Happy New Gear event — offers shoppers as much as 30 percent off from now until after Christmas. The 30 percent off deal applies to men's, women's and kids' apparel, including footwear, insulated jackets, ski jackets and fitness wear.
Select gear is also 30 percent off, including fishing, hiking, camping, climbing, skiing and snowboarding. Discounted brands include Merrell, Keen, Burton, Outdoor Research and Basin+Range.
Old Navy
Got an Old Navy gift card for the holiday? The day after Christmas is the perfect time to buy.
The retailer's after-Christmas sales for 2017 include both women's and men's clothing, as well as shorts and bathing suits, and clothes for girls, boys and toddlers. Baby clothes are also discounted, as are plus-size, petite and tall clothing. Many items are marked down by 40 percent, 50 percent or more.
Also, be sure to check your inbox before you hit the store since Old Navy is known to send out extra savings via email.
Stampin' Up
The arts and craft store that has spent 30 years encouraging customers to "inspire, create and share" is in the middle of its annual Year-End Sales Event. It's going on right now and runs through Jan. 2, 2018.
Wood-mount stamp sets, clear-mount stamp sets, holiday sets, markers, crafts and watercolor kits are just a few of the items marked for steep discounts through the second of the year — but only while supplies last.
Make Your Money Work for You
The Knife Center
If cutlery is on your wish list, the Knife Center is the place to shop this December. More than 100 Kizer models are discounted by up to 52 percent through the end of the month, although the discount applies to in-store models only. Use promo code SANTA for free shipping.
Tool Farm
Expect big savings through Jan. 2, 2018, at the Tool Farm iZotope Holiday Sale. Music, repair and creative tools are all marked down through the new year — some of them seeing significant discounts.
Stutter Edit, for example, is on sale for $99, down from $249. Breaktweaker Expanded is also $99, but the regular price was a full $299. Normally $149, Iris 2 is marked down by $100 to $49. Looking for a software suite? The Creative Bundle is half price, down from $499 to $249.
True Value
December bargains and "super buys" at True Value include everything from tape measures and holiday lights to space heaters and saw blades. Look for deep discounts on brands like DeWalt, Milwaukee, Dimplex and Meyers.
UGG
Although the trendy footwear and apparel giant hasn't yet released any specifics, UGG promises "major deals" on accessories, apparel, home decor and footwear in its Day After Christmas Sale.
UGG invites customers to sign up for email alerts so they can be notified as soon as sale terms are unveiled for the Dec. 26. Subscribers also get access to the UGG Closet, holiday specials and other sale deals. The retailer is also offering free returns and free shipping for full-price orders.
Make Your Money Work for You
Victoria's Secret
In America, the most famous name in lingerie is Victoria's Secret — and twice a year, loyal customers flock to the chain's Semi-Annual Sale.
Victoria's Secret has not yet announced dates or deals, but shopping and discount information site DealNews speculates it will begin on Dec. 28. The estimation is based on several factors, including when the summer sale started in June. Bras are expected to drop to $10, and more expensive items will likely be discounted when multiples are purchased.
Walmart
Although details are still unclear, retail watchdog BlackerFriday.com expects Walmart to unveil its after-Christmas deals on Dec. 26. Look out for clearance markdowns on surplus holiday inventory across all categories during the Walmart after-Christmas sale.