10 Best Christmas Items To Buy From Sam's Club

6 min Read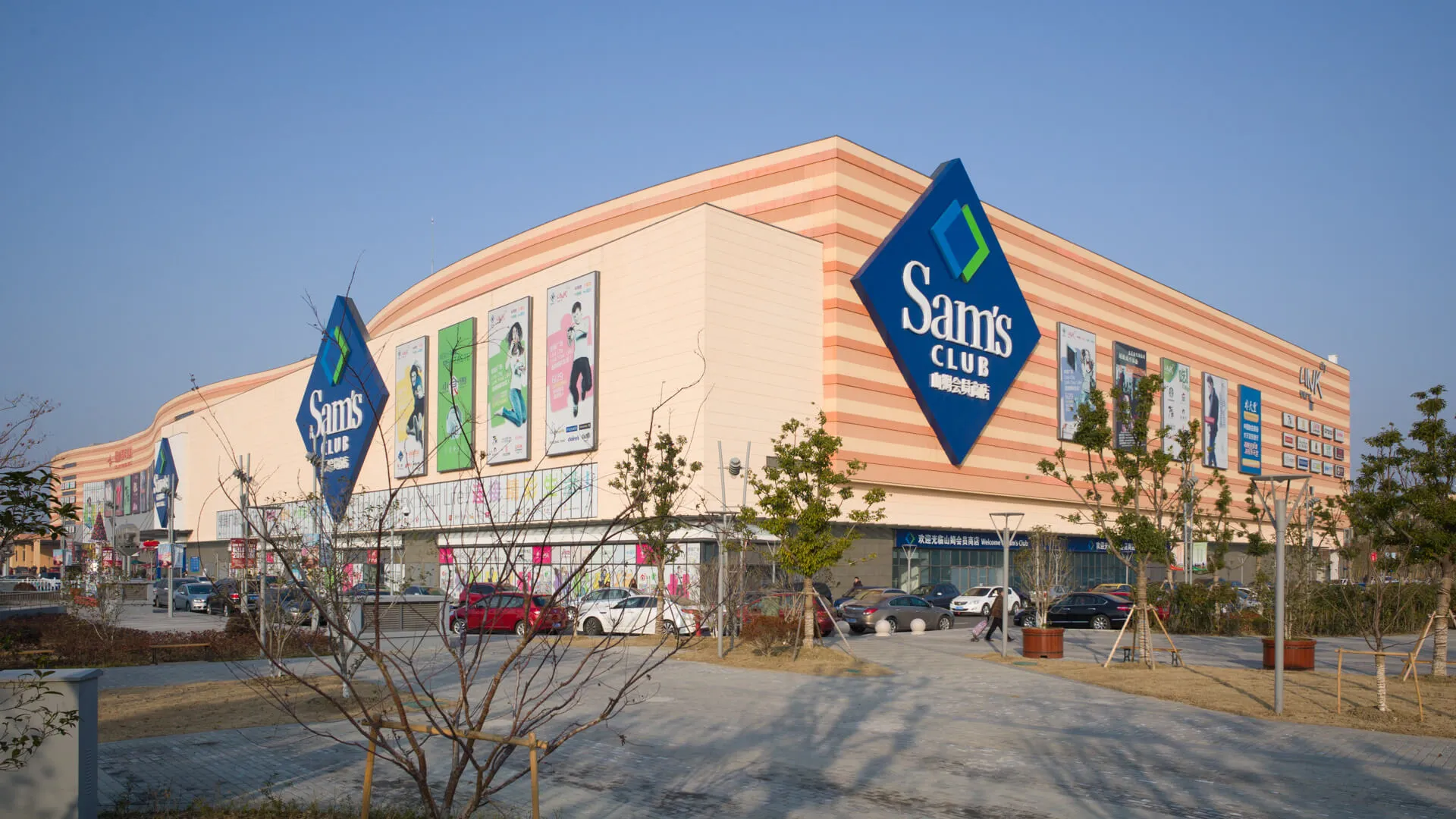 Make Your Money Work for You
Wrapping Paper 
"Skip the cheap stuff at dollar stores and get premium wrapping paper at Sam's Club instead," said Julie Ramhold, consumer analyst at DealNews.com. "Selection may vary depending on your area; but, in general, you should be able to get 2-4 rolls of high-quality designs for between $15 and $20.
"The two-pack comes out to 53 square feet total of paper, while the four-pack has rolls that are around 50 square feet total, while the entire pack is about 200 square feet. Needless to say, plenty of paper to wrap a ton of gifts — and for an excellent price."
Take Our Poll: Do You Think People Should Invest In Crypto?
Shatterproof Ornaments
"Whether you want to use them to actually decorate your tree, in a holiday centerpiece, or to create a festive wreath, shatterproof ornaments are an excellent item to have on hand," Ramhold said. "Sam's Club has a 76-count selection for around $35 that includes ornaments of various sizes and designs and comes in four different color schemes, though some clubs may only have a couple left, so don't wait too long."
Member's Mark Peppermint Almonds
"This wintry treat is made up of roasted almonds covered in dark and white chocolate as well as crushed candy canes," Ramhold said. "It's the epitome of a holiday treat and would make a great addition to a dessert board or even just set out on a snack table in a pretty bowl. Since it's a Member's Mark item, you can only get it at Sam's Club, and a 20-ounce bag is about $10."
Member's Mark Holiday Tortilla Chips
"These standard tortilla chips are colored red and green so they make a festive snack to go with any dips you want to serve up this holiday season," Ramhold said. "A 16-ounce bag is around $4, so it's a colorful snack that won't break the bank."
Make Your Money Work for You
ROLO Chocolate Christmas Kit
"Despite the name, there's nothing inherently Christmas about this kit. It comes with Rolo chocolate caramels, pretzels and pecans to make 'pretzel delights,'" Ramhold said. "The entire package is about $12 and makes roughly 75 treats with easy assembly.
"You definitely could purchase each ingredient separately if you needed to make more, but the great thing about this kit is that you'll end up with equal quantities of each item, so you won't have leftover pretzels or pecans you need to find other uses for.
"These make a great addition to cookie or candy trays and don't take too long. Basically you preheat your oven, put pretzels on a sheet pan, top with unwrapped Rolo candies, and bake for a few minutes. Then, when you take them out of the oven, immediately top them with the pecans."
Sip 'n Sample at Home Wine-Tasting Kit
"This item makes a great hostess gift, but also an excellent party activity," Ramhold said. "The box comes with six bottles of wine (375ml each), eight tasting checklists and a wine wheel on the back of the box that highlights bouquets, aromas and faults — all for around $35."
Member's Mark Pumpkin Cheesecake 
"I suggest Sam's Club's pumpkin cheesecake as the perfect finishing touch for your Christmas dinner and holiday spread," said Aaron Barsalou, CEO of PsyclarityHealth. "This Member's Mark dessert is positively large — almost 4 pounds — and as delicious as it is big, making it fit for a Christmas party.
"Additionally, it has a lovely, swirled design made of creamy dollops that combine pumpkin pie with New York style cheesecake in a graham cracker shell. It's not too early to purchase one of these beauties to adorn your holiday table in December because they can be preserved frozen."
Make Your Money Work for You
Gift Sets of Hot Cocoa Bombs 
"Several different Hot Cocoa Bomb gift bundles are presently on sale at Sam's Club," said Emir Bacic, co-founder of Pricelisto. "Both the Frankford Hot Cocoa Bomb 8-Pack and the Member's Mark Hot Chocolate Bomb 7-Pack have an MSRP of $9.98, which makes them both excellent low-cost gift options. Making a cup of hot cocoa is so simple — and enjoyable — thanks to these chocolate bombs. The ideal cup of hot cocoa will magically arise when you drop the milk chocolate bomb into a mug, add hot milk and stir."
Vanilla Extract
"Vanilla, much like coffee and chocolate, is a product that fluctuates in price based on sociopolitical and ecological factors," said Gates Little, CEO of altLine at the Southern Bank Company. "A drought or a political upheaval can launch vanilla extract prices out of reach for many consumers.
"Sam's Club sells larger bottles of real vanilla extract from a few brands, which can save you money in the long run. Instead of buying a small bottle at the grocery store for $15 and then replacing it a few months later for $20, buying a large bottle will help offset the price fluctuations this product is prone to. If you want to get really fancy for holiday baking, they even have vanilla bean paste $5 off until Dec. 24." 
Flour
"Flour is pretty evenly priced from store to store due to its availability, but most grocery stores don't carry the 25-pound extra large bags," Little said. "With all the extra baking around the holidays, stock up on a big bag and save yourself some trips to the store for this kitchen staple."
More From GOBankingRates
Disclaimer: Photos are for representational purposes only.
About the Author