5 Charitable Donations To Consider as Gifts This Holiday Season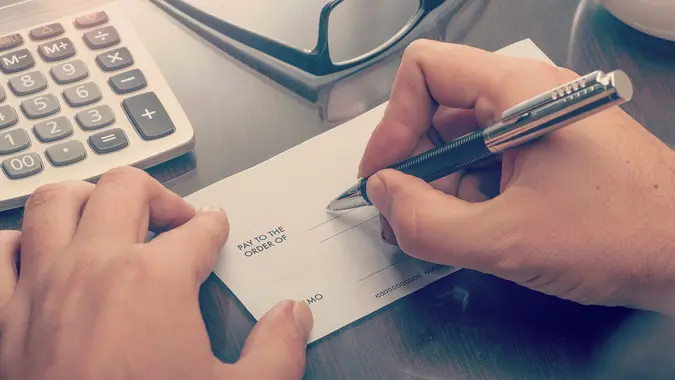 Devrim PINAR / Shutterstock.com
Uncle Al doesn't need another tie. Grandma loves slippers, but her closet is overflowing with them. What to get the person who has everything this holiday season? Consider a donation to charity in the name of your family member or friend.
Read: How Do You Turn Down Supporting a Charitable Cause?
Learn: How To Not Overspend on Your Kids This Holiday Season
The United States has more than 1.54 million charitable organizations, according to the National Philanthropic Trust. But how do you choose an organization to donate to as a gift? First, the charity should reflect the interests of the recipient. For example, Uncle Al might be a veteran who always has supported causes to benefit military members or their families. Remember all of the stage productions Grandma took you to as a child? Maybe a gift to an arts organization would delight her.
Then, once you've identified a prospective organization, you can turn to one of the noted websites that provide deeper information about charities to help you determine their financials, activity and legitimacy. These include the BBB Wise Giving Alliance, Charity Navigator and Candid's GuideStar.
Inspired to make a charitable contribution instead of giving a gift this holiday season? Here are some organizations to check out, divided by category, as a starting point, but remember there are thousands of national and local charities that might delight the person in whose name you are making the donation.
Animals
Make Your Money Work for You
Budget: Your Complete Guide To Getting Ahead and Saving on Holiday Shopping
Stocks: 10 Stocks Set To Soar From Holiday Shopping
Arts
Children
Saving: From Airfare to Gifts to Your Tree, How To Save on Every Aspect of Holiday Spending
Make Your Money Work for You
Military/Veterans
Seniors
No matter which organization you choose, the recipients likely will be thrilled to know that their names have been attached to a worthwhile cause benefiting others. Making a donation online is easy, so you have plenty of time to pick the perfect charity.
More From GOBankingRates