How to Avoid a Shocking Holiday Credit Card Bill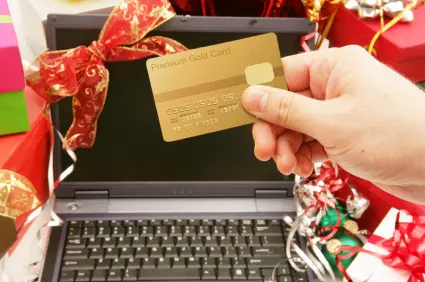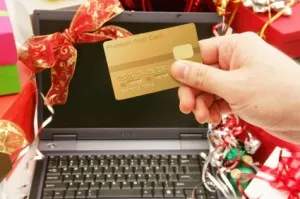 Are you ready to buy gifts for the holidays, yet don't know how you will be able to purchase everything without going over budget? You're not alone. According to a recent study from the National Retail Foundation (NRF), nearly 85 percent of consumers plan to spend less this year due to economic struggles.
But if you want to spend less and still purchase great gifts, the real question becomes, how can you purchase everything without breaking the bank? If you don't have an answer to this question, now's the time to learn how to get your shopping done while avoiding a shocking holiday credit card bill.
1. Shop on Black Friday
Shopping on Black Friday, also known as the day after Thanksgiving, is one of the best ways to save money on your gifts.
Since consumers very often begin their Christmas shopping on this day, retailers offer some of their best deals of the year to reel in customers. Of course, on Black Friday you could expect some very long lines and a lot of competition for the same items, but learning about great deals early and planning your purchases before you arrive at your stores of choice could help make your shopping that much more efficient – and affordable.
2. Take Advantage of Online Deals
Shopping online for Christmas gifts is a great way to save money. Whether you choose to visit online-only retailers, the online version of your local retailer (ex. Wal-Mart), bidding services like eBay, or even comparison tools like Google Shopping, you could gain access to more retail options at discounted online rates – and maybe even take advantage of free shipping.
Make Your Money Work for You
If you plan to shop online, however, don't forget to factor in how long shipping will take, especially because Christmas time is so busy for shippers. If you wait until the last minute to buy your gifts online, your items could show up late.
3. Find Online Coupons and Join Email Clubs
The Internet is where you are able to find a number of great coupons from retailers. By typing in "coupons" or "coupon codes" in your search engine, you could gain access to great discounts for both online and offline purchases.
Also, the NRF advises that consumers sign up for email clubs with various retailers to receive great promotional offers.
4. Consider Visiting Your Stores of Choice Early
Many stores program their cash registers with discounted rates after 6 p.m. the night before a big sale. So if you don't mind taking chances, and want to avoid big crowds, you might pay a visit to the stores you're interested in the night before. It doesn't hurt to try!
Probably the most important thing you can do when trying to avoid a shocking holiday credit card bill is to plan ahead. You don't want to disappoint your loved ones – or your budget – in the process of buying gifts. So take time to find the perfect gifts at the prices you want to make everyone happy this holiday season.