10 Tips For Saving Money on Traditional Valentine's Day Gifts

4 min Read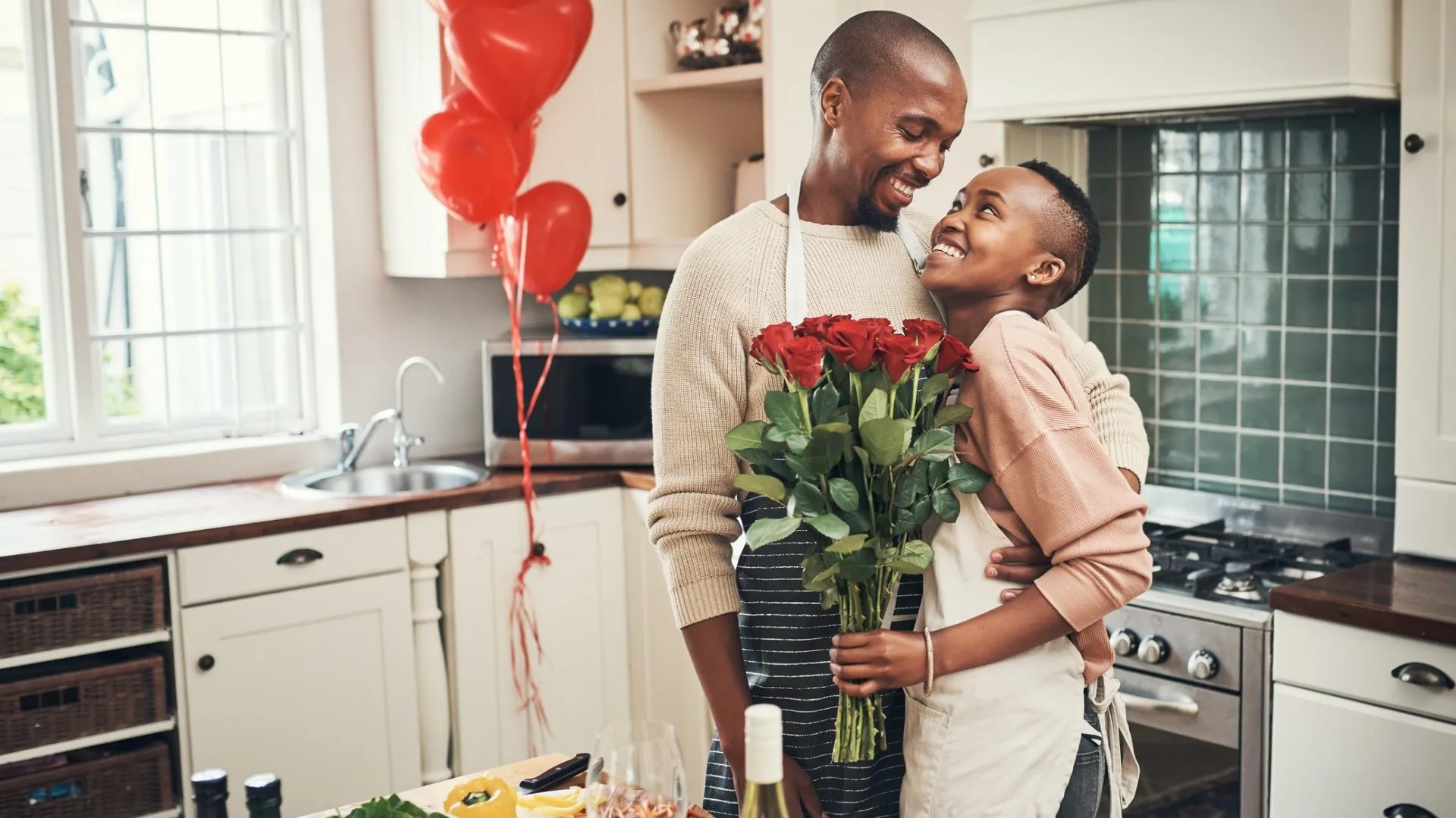 Make Your Money Work for You
Buy Roses at Whole Foods
While Whole Foods may not be the first place you think of to find deals, they are known to discount roses around this time of year.
"Every year Whole Foods [runs a deal] where you can get two dozen roses," said Trae Bodge, smart shopping expert at TrueTrae.com.
This year, Whole Foods is offering two dozen roses for $24.99.
Make Your Own Bouquet
Flowers marketed specifically for Valentine's Day will likely come with premium prices, so you can usually save by going the DIY route.
"Consider mixing stems to create your own bouquet," said Julie Ramhold, consumer analyst at DealNews.com. "Try to find flowers in your Valentine's favorite colors and avoid roses as much as you can."
Gift a Plant in Lieu of Flowers
Plants typically last longer than flowers, and they are often more affordable, too.
"Ikea has budget-friendly plants that you can dress up with a bow," TrueTrae.com's Bodge said. "Or, check the plant section of your grocery store or Trader Joe's. I've always found pretty plants at both places."
Buy Chocolates Day Of
Last-minute shoppers tend to be rewarded when it comes to buying Valentine's Day chocolates.
"I would wait until Valentine's Day and then head to your local pharmacy chain or big-box store," Bodge said. "You may not have the biggest selection, but stores will be looking to sell through anything Valentine's Day-themed, so discounts abound."
Make Your Money Work for You
Head To a Dollar Store for Cards
Greeting cards can now cost a pretty penny, but you'll always be able to find discounted cards at your local dollar store.
"Most cards will be $1 or $1.25, which will be significantly cheaper than anywhere else," Bodge said.
Stack Savings on Jewelry
Jewelry tends to be a high-ticket item, so look to stack savings where you can. Start by scouring what's on sale.
"I would look to fine jewelry chain stores as well as department stores for Valentine's Day-themed gems at a discount," Bodge said. "Make sure to check a deal site to see if you can score cash back or a coupon code to save even more. I would also look at those emails you are probably ignoring from your credit card carrier. They will be offering exclusive savings from select retailers."
Or, Head To the Pawn Shop
If you want to find jewelry that's heavily discounted right off the bat, consider heading to your local pawn shop.
"You can save as much as 50% or more compared to the cost of jewelry at traditional retailers," DollarSanity's Bakke said. "Plus, they'll normally shine it up for you and give you a generic gift box as well."
Or, Shop Online-Only Retailers
Online jewelry stores may offer better prices than you can find at traditional stores.
"Online stores, like Szul, routinely have pretty low prices, but we also tend to see hefty discounts in the range of 80% to 90% off depending on the time of year," DealNews.com's Ramhold said. "For Valentine's Day, Szul has a selection of the top 100 gifts that include things like heart-shaped pendants, but also simple pieces like plain hoops or studs."
Check Deals Sites for Savings on Other Gifts
Bodge recommends checking out coupon and deals sites to find big savings on miscellaneous gifts.
"For example, on the homepage of Slickdeals, you'll find top deals that have been voted on and vetted by shoppers," she said. "Slickdeals also has some exciting enhanced cash-back offers right now where you can get up to 23% cash back."
More From GOBankingRates
About the Author