10 Top Home Products With Lifetime Guarantees
You'll be able to enjoy these good finds for decades to come.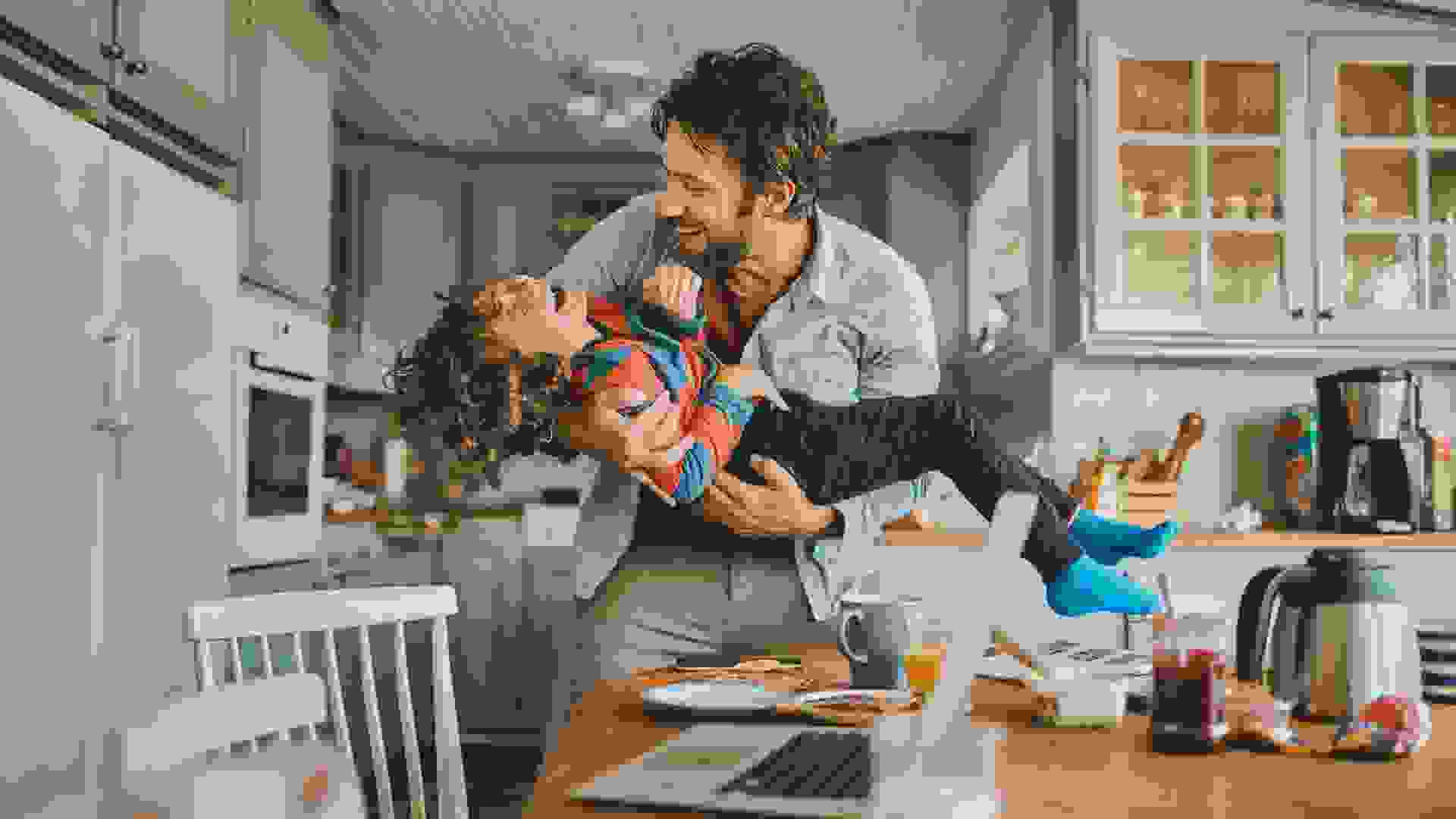 When you invest your hard-earned money into a quality product for your home, it's reasonable to expect that it will last long enough to give you your money's worth. And if it fails, it's not unreasonable to expect that the product be repaired or replaced.
Read: Home Renovations That Will Pay You Back
Some companies meet consumer expectations by offering lifetime guarantees or warranties for all or some of the products they manufacture. But the majority of these types of warranties aren't granted on a "no-questions-asked" basis. Instead, they often come with conditions, which equals a limited lifetime warranty — or a warranty that's only guaranteed under certain circumstances.
To help prevent potential issues if you ever do need to make a warranty claim, the Federal Trade Commission recommends that you understand the terms of the warranty, save the purchase receipt and file it with the product's warranty, perform any required maintenance and follow the manufacturer's use instructions.
Now that you know what to expect from a lifetime guarantee, why not shop for some products that qualify for one? From a highly rated outdoor ceramic cooker to one of the most accurate home weather stations available, here are 10 product options worth considering.
Last updated: April 30, 2021
Make Your Money Work for You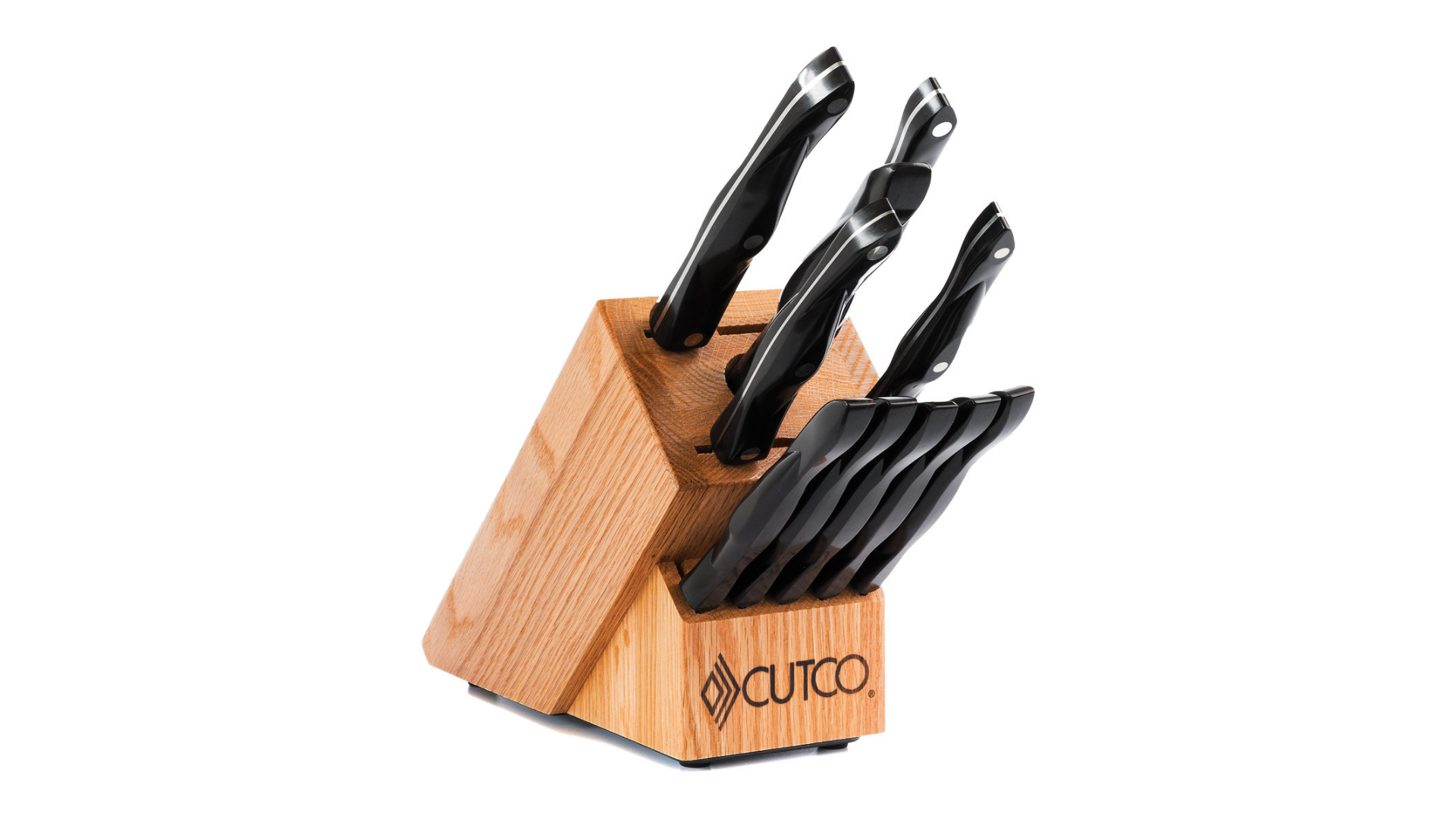 Cutco Essentials + 5 Set With Block
Cutco's products are made in America and they include this set, which has everything you need to slice, dice, chop, carve or spread. The set features a paring knife, spatula spreader, petite chef knife, petite carver, turning fork, small cutting board, five steak knives and a 10-slot block.
Cutco offers a Forever Performance Guarantee, which guarantees that if at any time you are not satisfied with the performance of your product, the company will repair or replace it. The best part is that no receipt or registration are required to make a warranty claim.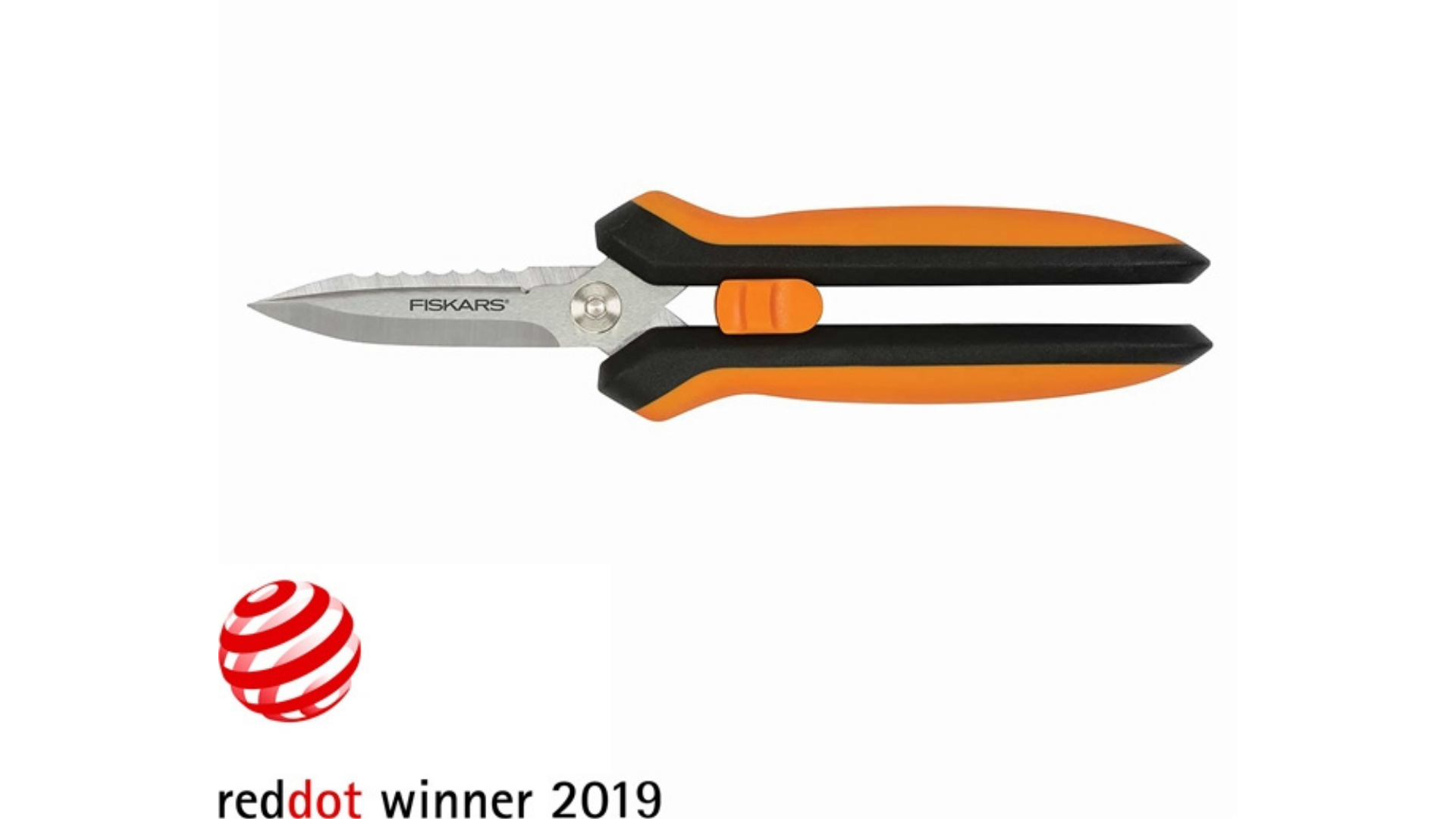 Fiskars Multipurpose Garden Snips
These garden snips from Fiskars feature sharp stainless steel blades with both a serrated and a straight edge to cut rope or open bags or boxes. The tool's integrated wire cutter will allow you to cut wire without harming the blades. Plus, its cushioned touchpoints and easy-open spring make this a comfortable and durable gardening tool you'll reach for again and again.
Fiskars Lifetime Warranty covers any defects in the tool's material or workmanship for as long as you own it. At the company's option, the defective tool will be replaced, repaired or substituted with a product that's equal in value. Normal wear and tear, sharpening, misuse, accidental damage, environmental damage or commercial use are not covered under this warranty.
Check Out: Popular Brands That Could Disappear in 2021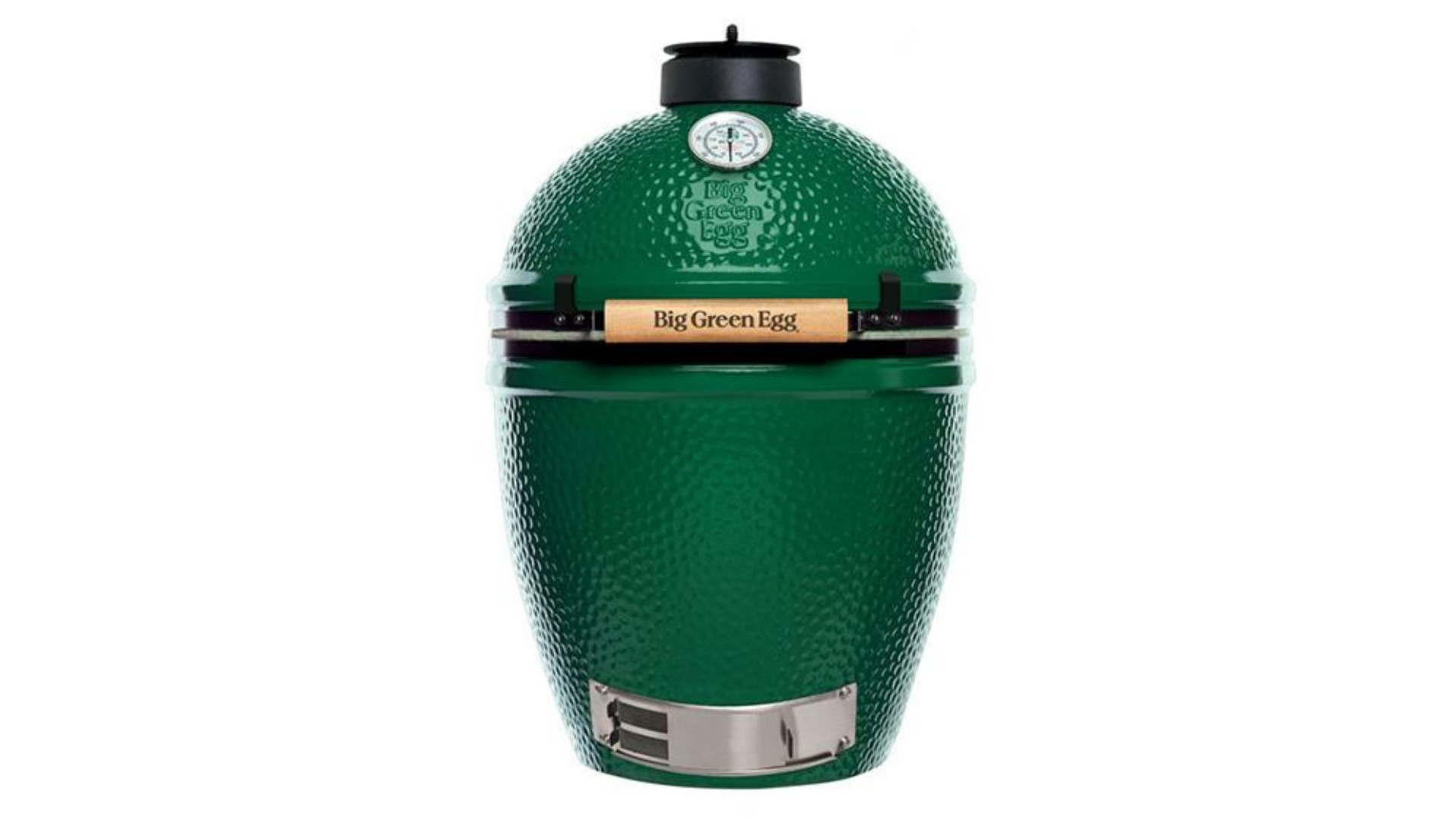 Big Green Egg Outdoor Ceramic Cooker
The Big Green Egg outdoor ceramic cooker is distinctive because of its green, glazed, egg-shaped exterior that's designed to resist fading, discoloring and peeling. It functions as a grill, smoker and oven. The product is known for its ability to reach temperatures with precision, so you can reign as a barbecue hero time after time. Plus, the stainless steel cooking grid resists rust and is easy to clean.
Big Green Egg ceramic cookers offer a limited lifetime warranty, which covers materials and workmanship, including the dome, base, damper top, fire box and fire ring. The warranty is valid only for the original purchaser or owner and the cooker must have been purchased from an authorized dealer. To initiate a warranty claim, you must present a valid proof of purchase receipt to the authorized dealer the cooker was purchased from.
Make Your Money Work for You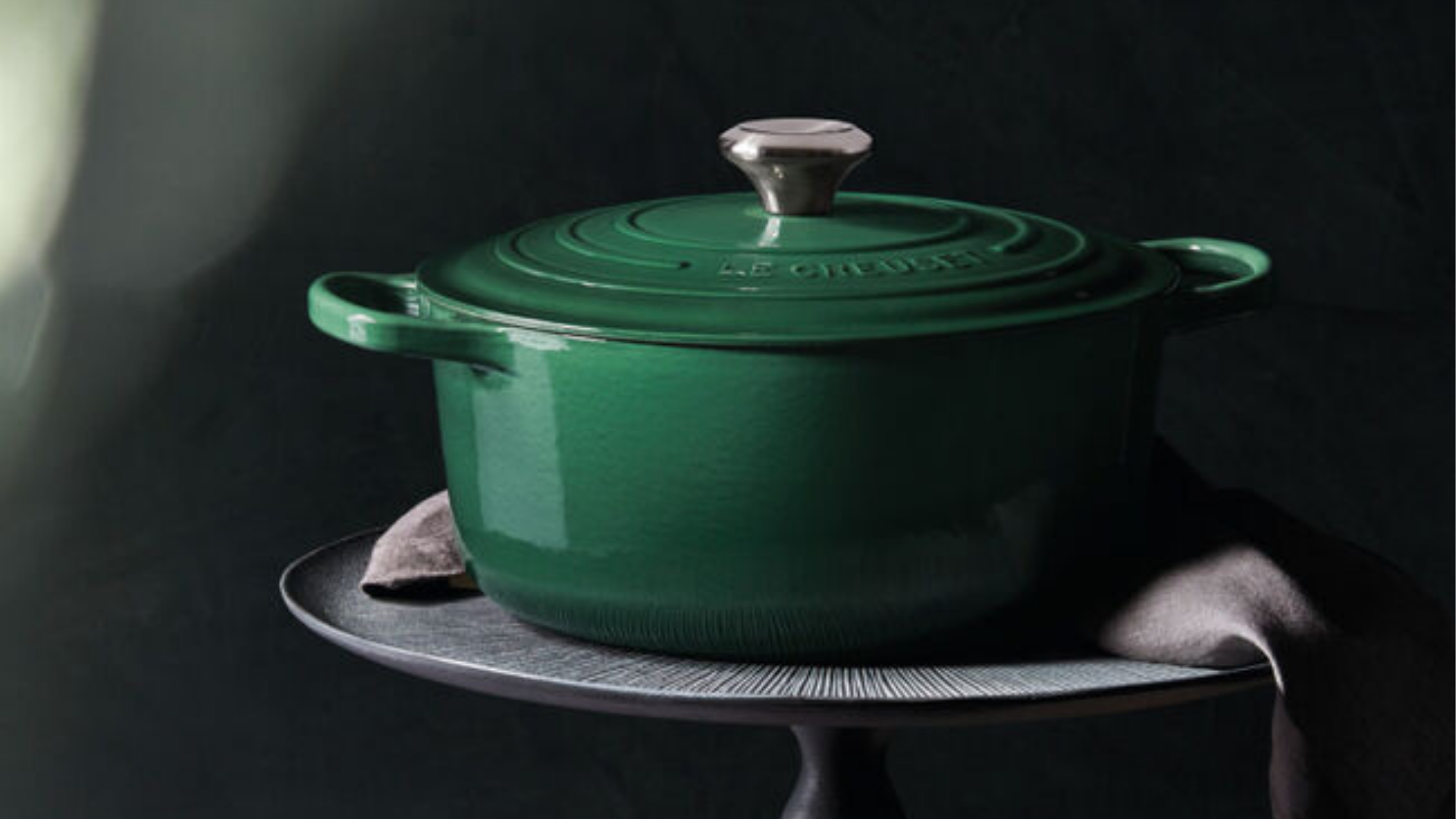 Le Creuset Dutch Oven
While Le Creuset has many products, its Dutch oven is a No. 1 bestseller for the company. Not only is it individually crafted by French artisans, but it's also a cooking dynamo that you can enlist to slow-cook, braise, roast, bake or fry. The Dutch oven is also superb at retaining heat, which will result in moist, flavorful dishes every time. Plus, the porcelain enamel resists sticking and is dishwasher-friendly.
Le Creuset's lifetime limited warranty guarantees the cookware to be free from defects in material or workmanship. However, you must follow the product's use and care instructions and only subject it to normal household use for the warranty to apply.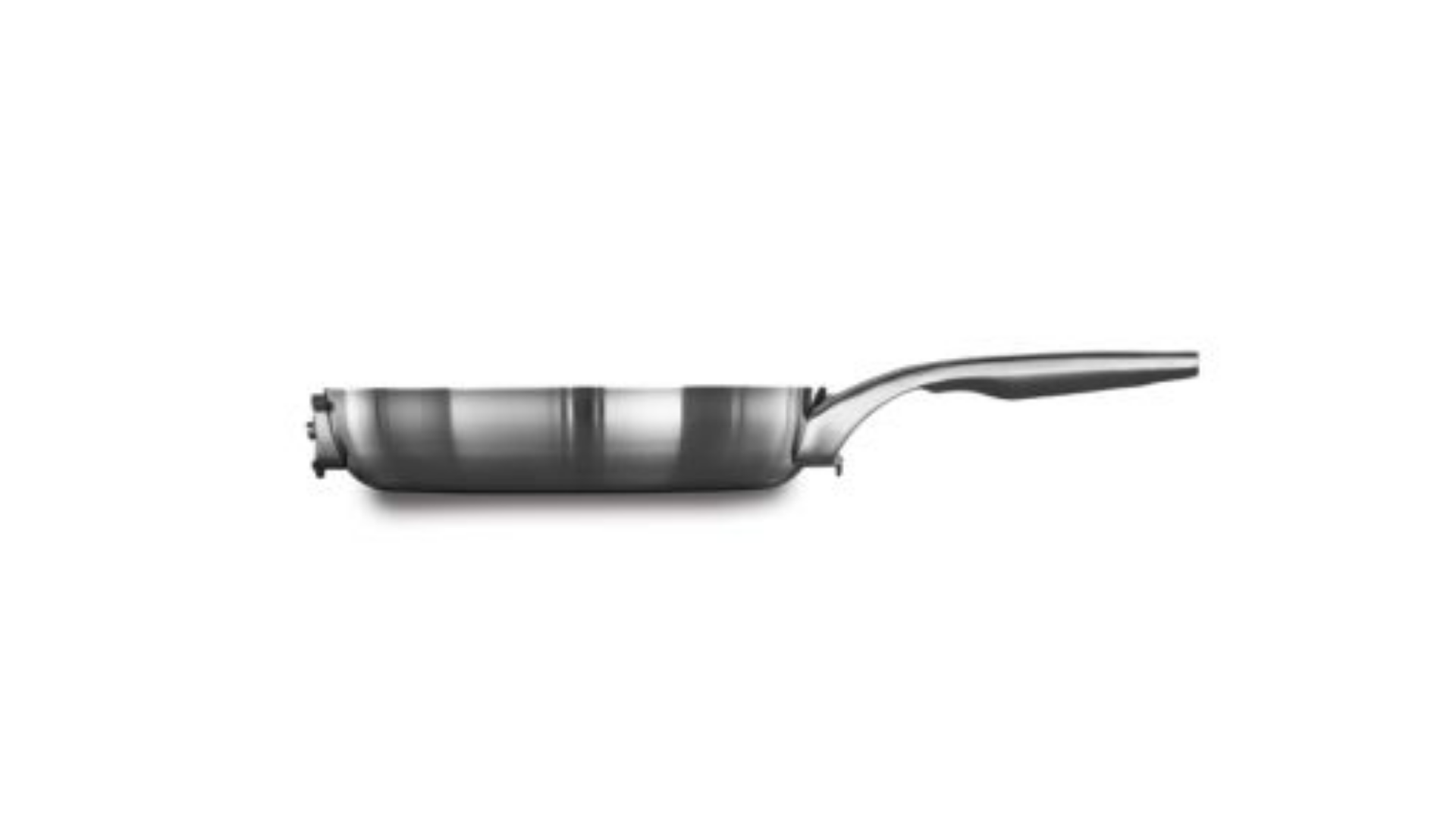 Calphalon Premier Space-Saving Stainless Steel Fry Pan
This 10-inch, space-saving stainless steel fry pan set is designed to save 30% more space in your kitchen than its non-stacking counterparts. Plus, browning, sauteeing and searing are a snap with this pan due to its heavy-gauge aluminum core, which allows for even heat distribution. Stovetop-to-oven transitions are no problem up to 450 degrees F. And as a bonus, the pan is dishwasher-safe.
As long as you only subject this Calphalon fry pan to normal household use, the company will replace it if you find it to be defective in material or workmanship. Damage from misuse, neglect, accident, alteration, improper cleaning, theft, fire or commercial use is excluded from the limited lifetime warranty.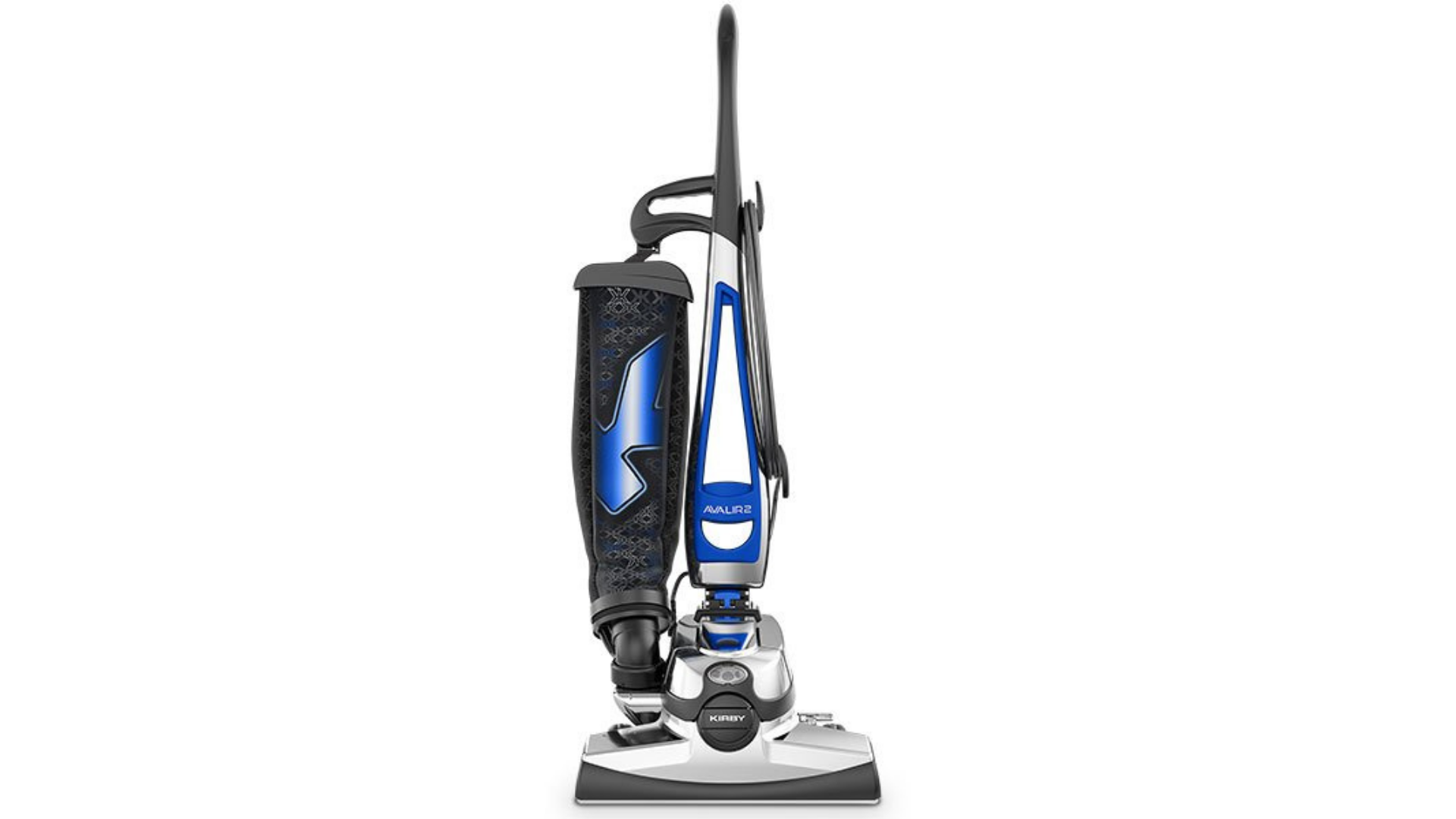 Kirby Avalir 2 Home Cleaning System
The Kirby Company has been in the cleaning business for well over a century. The first Kirby vacuum cleaner rolled out in 1906 and the company has been improving on its design ever since. No matter what cleaning task you need to tackle, the Kirby Avalir 2 is at the ready. The cleaning system is constructed of die-cast aluminum and can transform into 12 unique units, such as a floor buffer, handheld vacuum, carpet shampooer, deep-cleaning vacuum and much more.
While Kirby Systems are built by the manufacture to last, registered owners can choose to use the Lifetime Factory Rebuild program to rebuild their Kirby System to like-new condition. The rebuild involves disassembling the unit and cleaning, repairing or replacing any parts, as well as a thorough inspection. The outside is also sandblasted, polished and buffed to renew its appearance. Finally, the Kirby team will test the unit to ensure it's as solid and well-performing as the day it was manufactured. The Lifetime Factory Rebuild program is available as long as you own the unit.
Make Your Money Work for You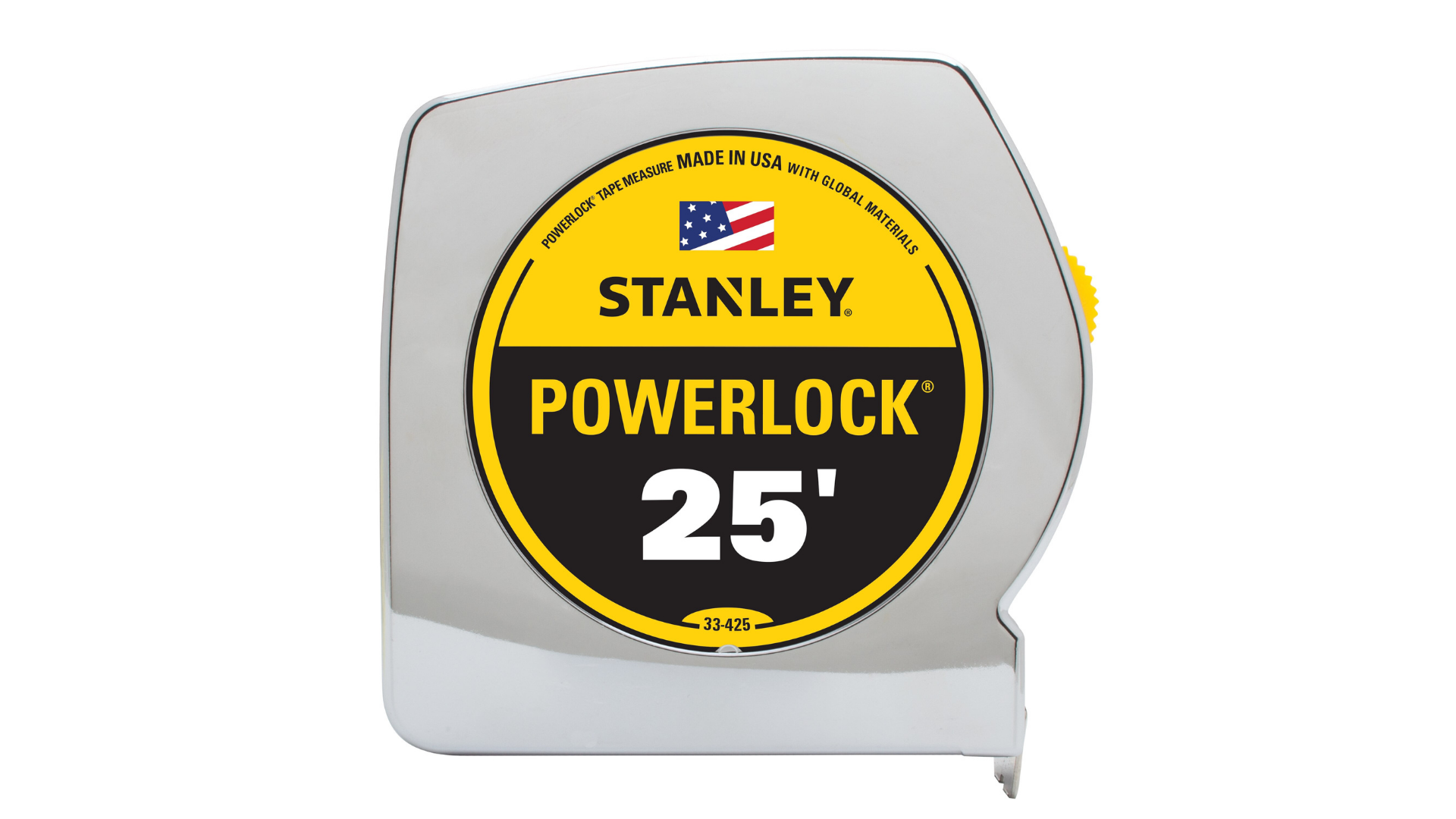 Stanley PowerLock Tape Measure
Every home needs a resident tape measure, and the Stanley PowerLock is a super pick. The blade — also known as the tape — is coated with Mylar polyester film to lengthen its life. And if the tape measure were to encounter any unexpected drops or dings, its high-impact case is designed to ward off damage. The Stanley PowerLock also has a secure blade lock and a Tru-Zero End Hook to help execute each of your measuring tasks with precision.
Stanley's warranty covers defects in materials and workmanship for the life of the tape measure. Issues like missing hook rivets, a broken spring, a defective component or missing blade armor coating are all valid replacement conditions. However, excessive wear and tear or evidence of misuse or abuse will not be covered.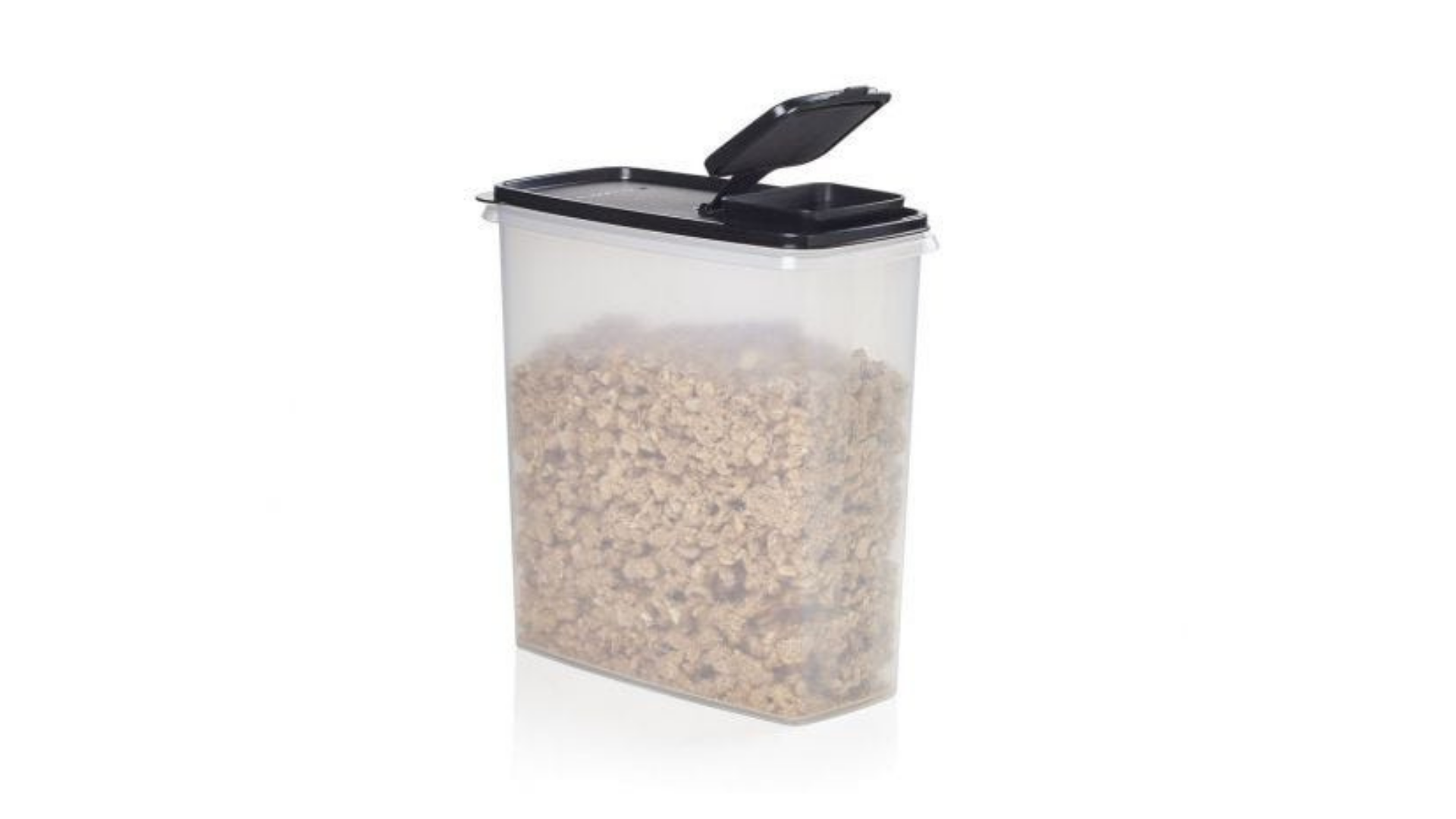 Tupperware Modular Mates Super Cereal Storer
Why risk stale cereal? The large-capacity Tupperware Modular Mates Super Cereal Storer can keep your favorite breakfast fare secure and fresh much longer than the original cardboard packaging cereal manufacturers are so fond of. The container holds up to 20 cups of cereal, and you can easily see how much cereal is remaining at any time. Plus, it features a flip-open spout, which allows for hassle-free pouring.
Tupperware warrants its products against peeling, chipping, cracking or breaking — as long as you subject them to nothing more than normal household use. If you do make a warranty claim, and the product you have is no longer available, Tupperware will substitute a comparable product or give you credit toward a future Tupperware purchase. You may also have to pay shipping and handling and taxes on any warranty replacement you receive.
Read: Why Paying For a Storage Unit Is Always a Terrible Idea
Make Your Money Work for You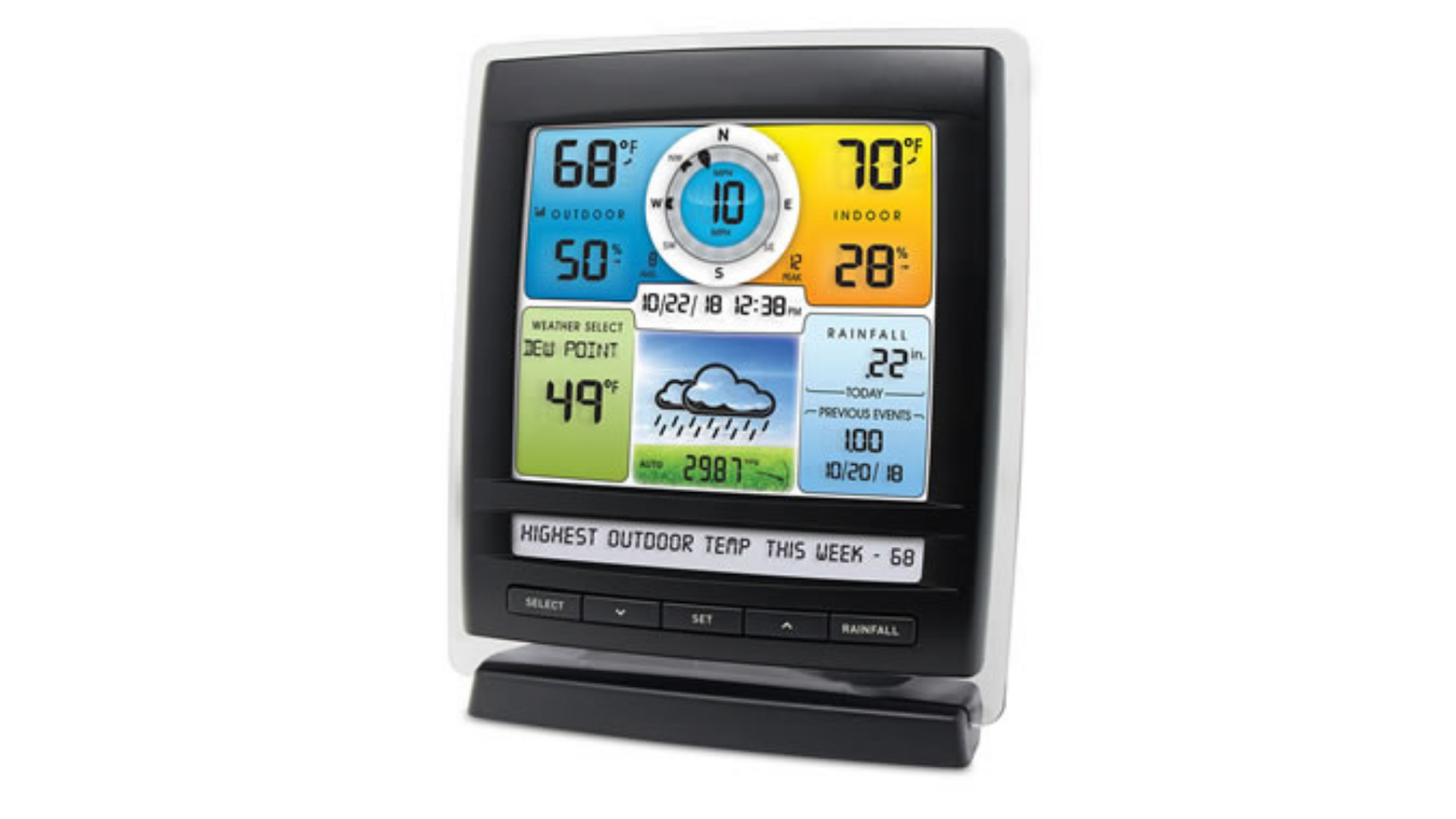 Hammacher Schlemmer 'The Best' Weather Station
If accurate weather readings are important to you, this product may pique your interest. The Hammacher Schlemmer Institute deemed this weather station superior because it provided far more accurate weather and windspeed readings as compared to its competitors. The station, which has an outdoor monitor component, has a color LCD and features a 12- to 24-hour forecast, complete with humidity readings and weather trending data.
Hammacher Schlemmer is unique in that it offers a lifetime guarantee on all the products it sells for life — as long as you use them as indicated. The company will replace a product or refund its cost, less shipping and handling, if it fails to meet your expectations. If you return a product more than 12 months after its purchase, the company will issue you a gift certificate for the product's value.
See: 25 Secret Money Traps at Target, Walmart and Other Big-Box Stores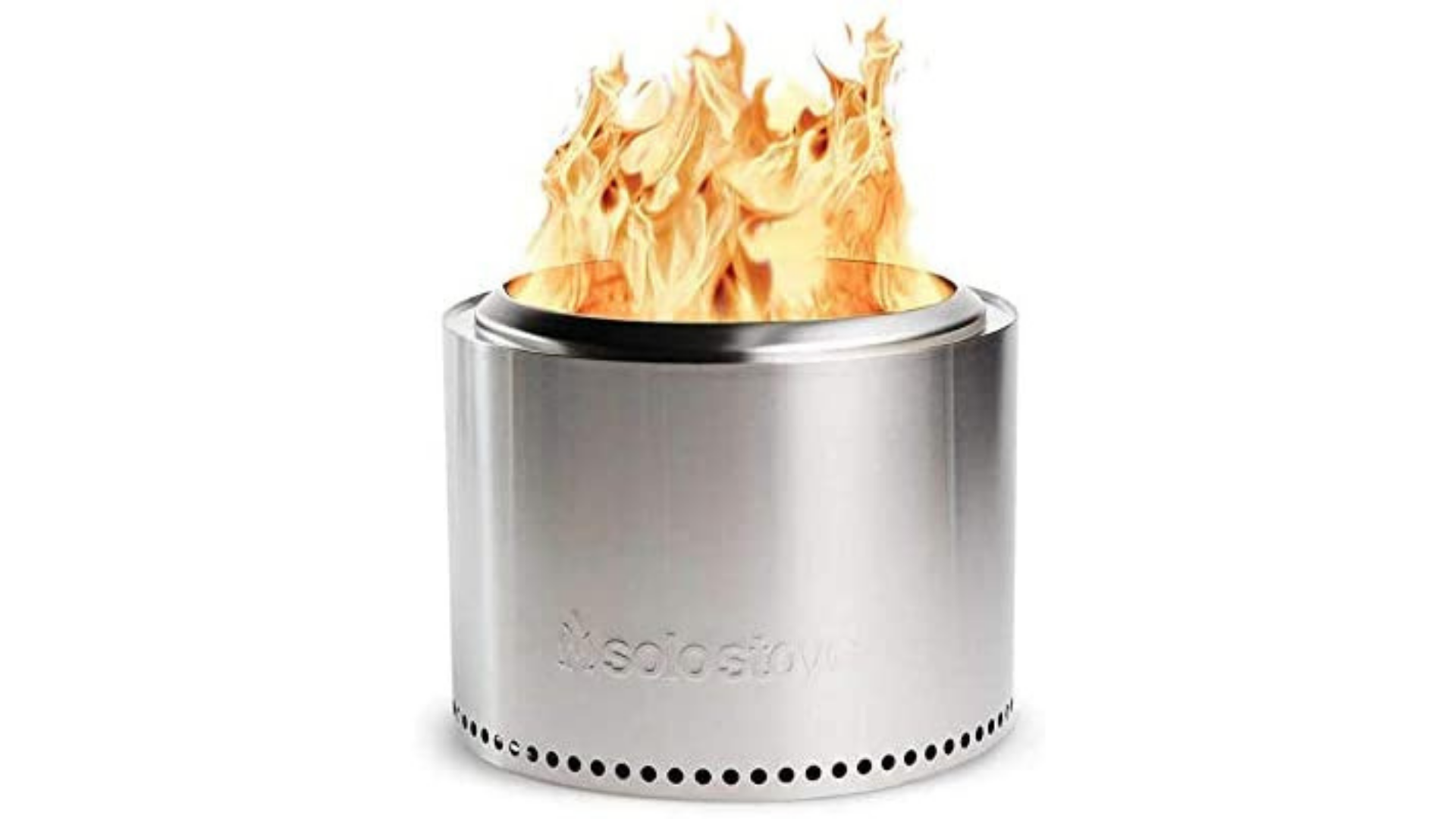 Solo Stove Bonfire Smokeless Fire Pit
The Bonfire is Solo Stove's bestselling model, and it's well worth it if you enjoy sitting around an outdoor fire but don't want to contend with an abundance of annoying and smelly smoke. Solo Stove largely solved the smoke issue with its Signature 360° Airflow Design that creates a highly efficient burn. Not only does the fire pit make smoke almost a non-issue, but the limited amount of ash also makes cleanup minimal.
Solo Stove offers a lifetime warranty on its products. It promises to replace any defective Solo Stove product with a new product at its option. Normal wear and tear or misuse are not covered under the warranty. However, the company does offer a one-time courtesy in the form of a 50% discount off the MSRP of a new Solo Stove product, excluding web specials.
More From GOBankingRates
About the Author