8 Affordable Ways To Upgrade Your Kitchen

4 min Read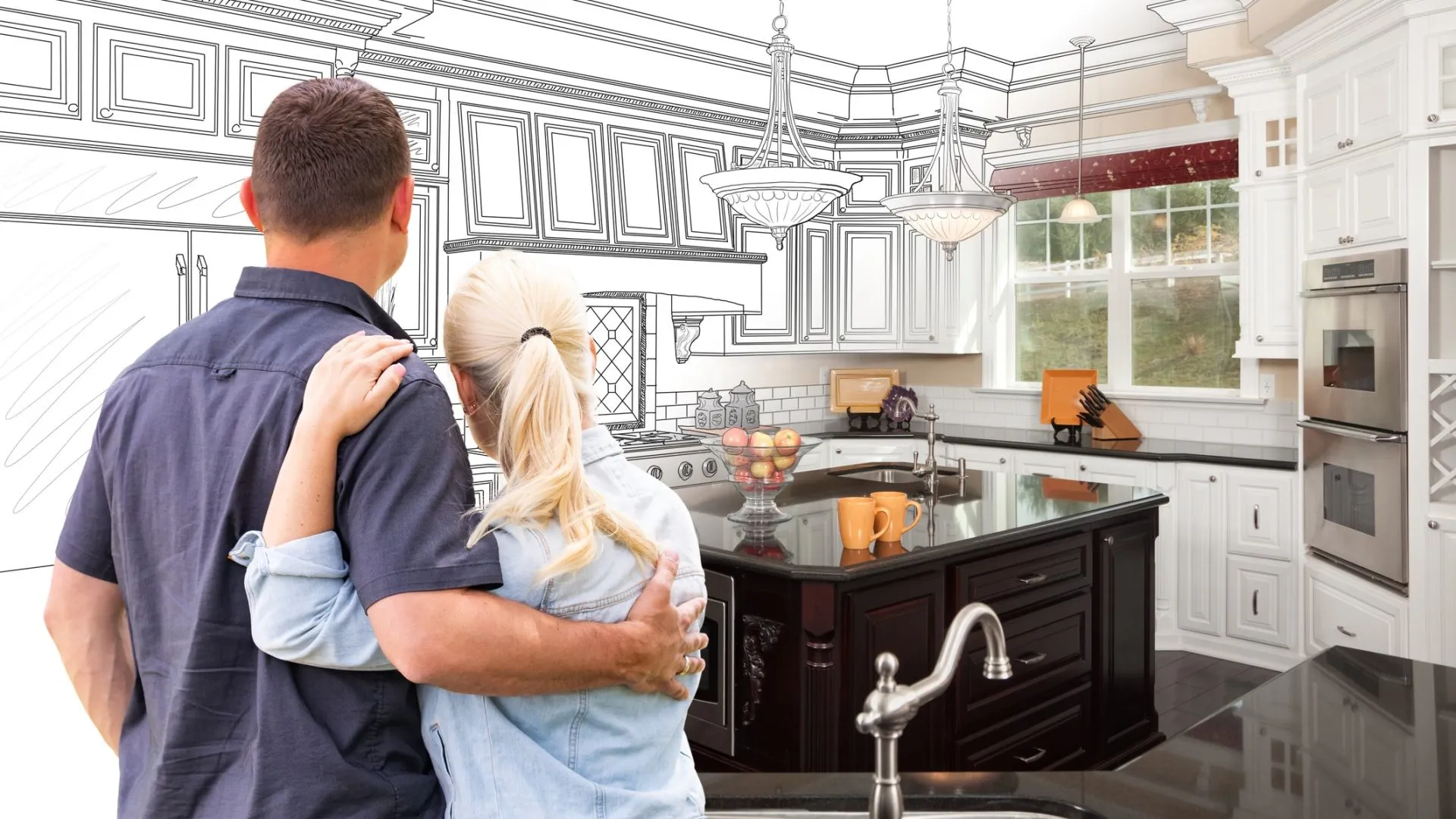 Make Your Money Work for You
Repaint the Walls
"Changing the wall color is a project most homeowners can DIY, and it's very inexpensive," said Eva Prettyman, founder of Lincoln Home & Design, who estimates the cost of this upgrade as $200 for paint and supplies. "If the kitchen has a dated cabinet stain color, that can be downplayed by making sure you don't choose a wall color that highlights the orange or brown tones or makes them worse. Look for a color that neutralizes the tones that you don't like."
Although you may be tempted to paint your cabinets too, this can be pricier because it's not an upgrade you should DIY.
"Painting the cabinets, while it can make a major difference, is something that DIYers often underestimate the difficulty of," Prettyman said. "A bad finish on cabinets is very difficult to remedy and won't last like one done by a professional."
Change Up the Backsplash
"The small area of most backsplashes means that you can choose a more expensive tile than you would, say, for a floor, and still get a maximum impact," Prettyman said. "Dated tile can overwhelm a space and seem like a daunting change, but if you have a fairly straight area to work with, it's a project that won't cost a lot."
Prettyman said that the average cost of this project is $900 — $500 for tile and $400 for installation.
Replace the Hardware
Switching out the hardware on your cabinets can make a big impact on the overall look of the room.
"Kitchen hardware can start to look dirty or dated quickly," Prettyman said. "Pick something more updated that matches the size of the existing holes. You can change it quickly and inexpensively with only a screwdriver."
Expect to spend between $4 and $10 apiece.
Make Your Money Work for You
Change the Light Fixtures
"This is a big and easy change," Prettyman said. "Older kitchens usually have insufficient lighting, and switching out a fixture or two can be done easily and without a professional electrician."
You can find fixtures for about $100 to $200.
Add a Rug
Putting in a runner or other small rug can really elevate the look of your kitchen.
"Instead of going for a neutral color, choose something that makes the room pop," said Marco Bizzley, a certified interior designer and consultant at House Grail.
Replace Your Faucet
Switching out your faucet can be an easy way to upgrade your kitchen's look.
"Selecting fixtures to better suit your style and aesthetic doesn't have to break the bank," said Stephanie Engel, owner of Spaces Reinvented and strategic interior design advisor at Real Estate Bees. "You can get quality items in a variety of styles and finishes, sometimes for as little as a few hundred dollars or so."
Add Under-Cabinet Lighting
"One easy way to upgrade your kitchen is with cabinet lighting," said Nichole Abbott, interior designer at FLOOR360. "Add rope lights under your cabinets to show off the beautiful tile work of your backsplash while adding a festive glow to your kitchen."
You can easily install LED strips under your cabinets for as little as $25.
Add New Decor Details
"People sometimes forget that kitchens need accessorizing just like any other room in your home," said Katie Simpson, senior interior designer at Mackenzie Collier Interiors. "This could mean adding a hanging plant, changing out your decorative lighting or including artwork and accessories throughout the space. This type of update can be as inexpensive or expensive as you want it to be."
More From GOBankingRates
About the Author