Cut Your Water Bill Today: These 4 Home Appliances Waste the Most Water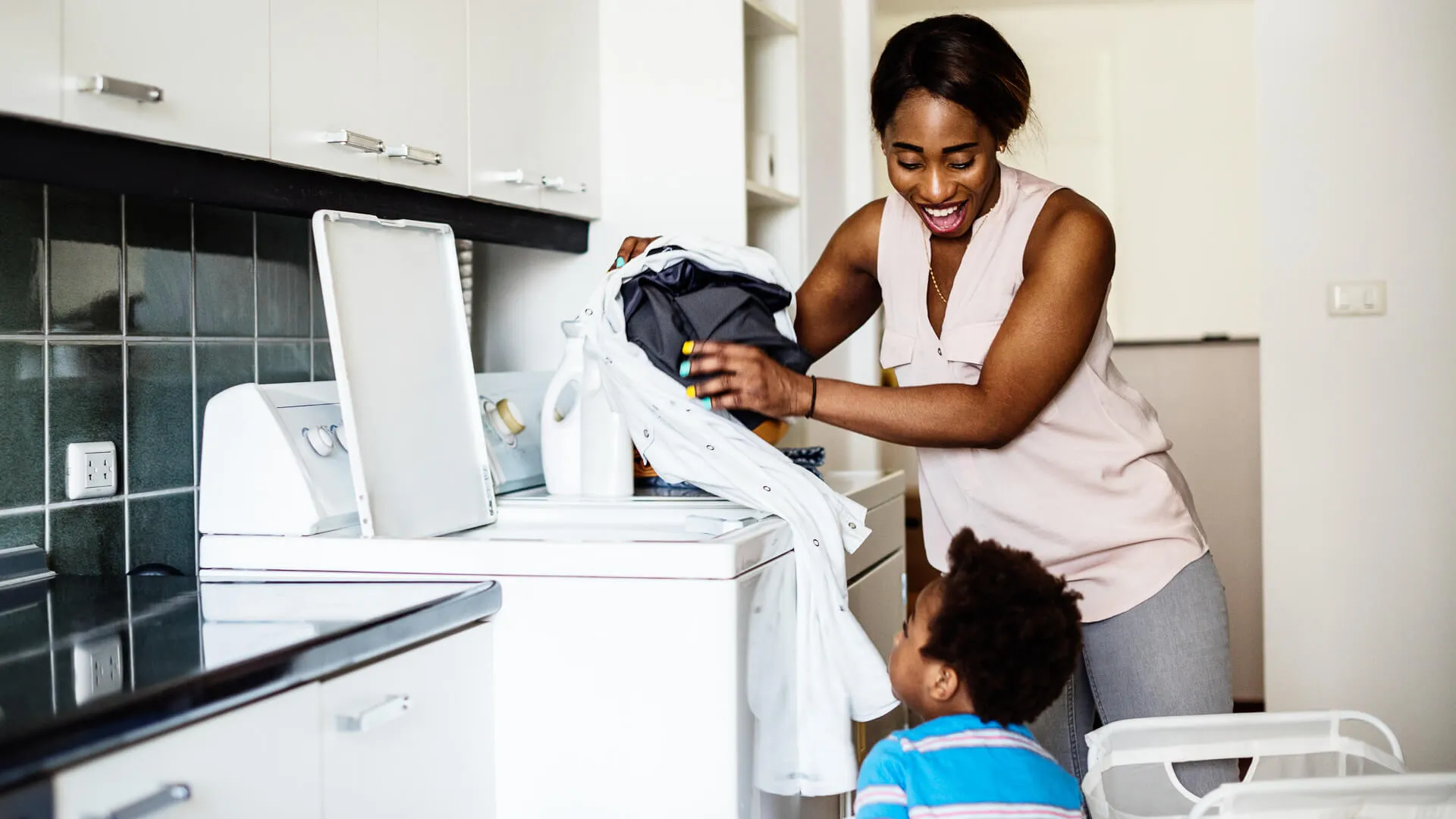 Washing Machine
According to the EPA, typical washing machines use 24.6 gallons of water per household per day, also known as gphd. If you buy an efficient washing machine model however, water usage can be reduced to less than half, or 10.3 gphd.
Ron Shimek, president at Mr. Appliance, a Neighborly company, said, "One effective way to conserve water when using your washing machine is to adjust the water level based on the amount of clothes you are washing. By doing so, you can avoid using more water than necessary."
Toilet
Data from the EPA states that typical toilets use a whopping 34.5 gallons of water per household per day. However, efficient models can cut water usage in half — to about 17 gallons per day. 
"Toilets, by far, are the biggest culprits to wasted water," said Andrew Miles, CEO at Water Filter Cast. "Older models can use around three gallons and up to five, which is way too much for a single flush. Considering the average person uses two flushes per session, that could be up to 10 gallons of water used each time you go. Toilets sold today have a rating not to exceed 1.28 gallons per flush. Smarter toilet designs can detect what it's flushing before sending the water. If only liquid is being flushed, then it will only send up to, say, 0.8 gallons for the flush, which over time, will save the homeowner on their water bills."
Make Your Money Work for You
Showerheads
The typical showerhead uses 30 gallons per household per day, while efficient models use 24 gphd. Of course, some of the water wasted through your showerhead is the cold water that is purged from the lines before the hot water arrives when you first turn on the showerhead.
Faucets
Typical faucets in your household use 26.5 gphd, while efficient models use 24.9 gphd. According to the United States Geological Survey, newer kitchen faucets use 1.5 to 2 gallons of water per minute.
Do Dishwashers Waste a Lot of Water?
You might think your dishwasher would waste a lot of water, but it doesn't. According to the EPA, typical dishwashers use 1.6 gphd, while efficient models use just 0.9 gphd.
While modern dishwasher models use clean water at the beginning and final rinses of the cycle, they are able to filter, heat and reuse water during the cleaning process, which is why they are able to use much less water than you might expect. So don't feel bad for loading it up and letting it cycle through.
How Much Do Water Leaks Waste?
According to the EPA, average household leaks can waste up to 10,000 gallons of water per year, and 10% of homes in the U.S. have water leaks that waste up to 90 gallons per day. Common sources of leaks include old or worn toilet flappers, leaky faucets and leaky valves.
By fixing easily repaired leaks in your home, you can save an average of 10% on your water bill, according to the EPA.
Tips for Conserving Water When Using Appliances
Here are some tips to conserve water from the EPA.
Scrape dishes instead of rinsing them before loading them into your dishwasher. This can save 10 gallons per dishwasher load.
Only wash full loads of laundry, which could eliminate at least one load per week and save 25 to 40 gallons of water.
When brushing your teeth or shaving, turn off the water and save an average of 8 or 10 gallons per day, respectively.
More From GOBankingRates

BEFORE YOU GO
See Today's Best
Banking Offers